Not that we're keeping count, but the number of watches from independent watchmakers consigned to auction is rising noticeably from one auction season to the next. While this isn't a surprise to anyone working in the auction industry – we first took notice of this a few years ago – but the speed with which this niche has established itself as part of the top-tier of collectible watches is certainly something that deserves to be recognized.
Since talking about the independent scene as the bridge between vintage and modern collectibles, I can think of at least four independent brands that have achieved more than $1M at auction (F.P Journe, Richard Mille, Philippe Dufour and Urwerk), while many more celebrated new world records of their own.
This is partly due to an entire generation of collectors coming to the realization that, while they were bidding for vintage Patek Philippe and Rolex watches, they were missing out on incredible contemporary watches that hadn't quite made it to the auction room yet. And they are now playing catch up and having to pay more for discontinued pieces.
In case you don't want to find yourself in the same position…. here's what hot in the independent scene right now. Don't press the snooze button on these ones.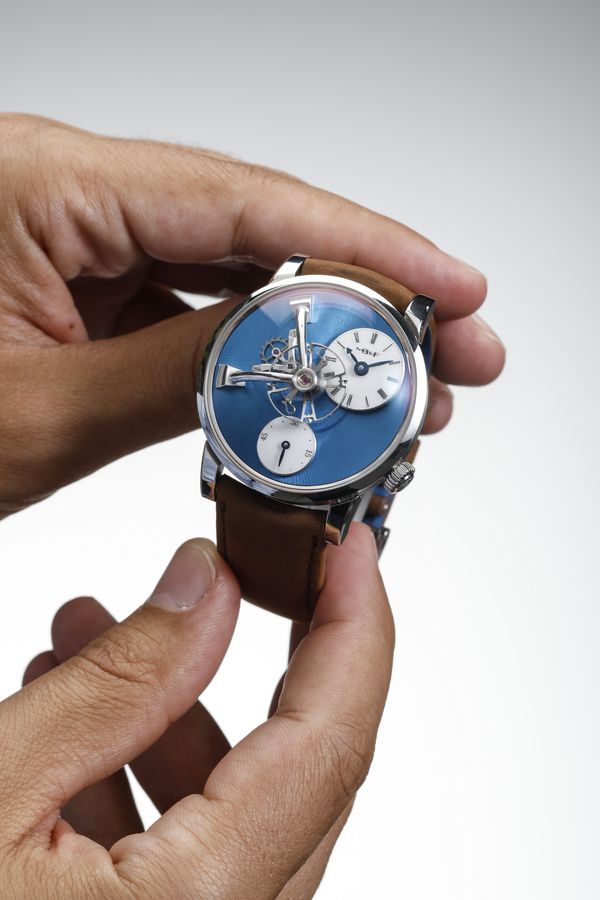 Let's start things off with MB&F.
(Coincidentally or not), the company announced its latest LM101 collection – three non-limited, and slightly revamped versions of the brand's entry-level model – just a couple of days after PHILLIPS sold this HODINKEE exclusive limited edition for a new world record: CHF 94,500.

Just like the record setting HODINKEE LE, one of the three pieces in the new collection is in stainless steel, this time with a cool ice blue dial, while the other two are cased in gold (white or red).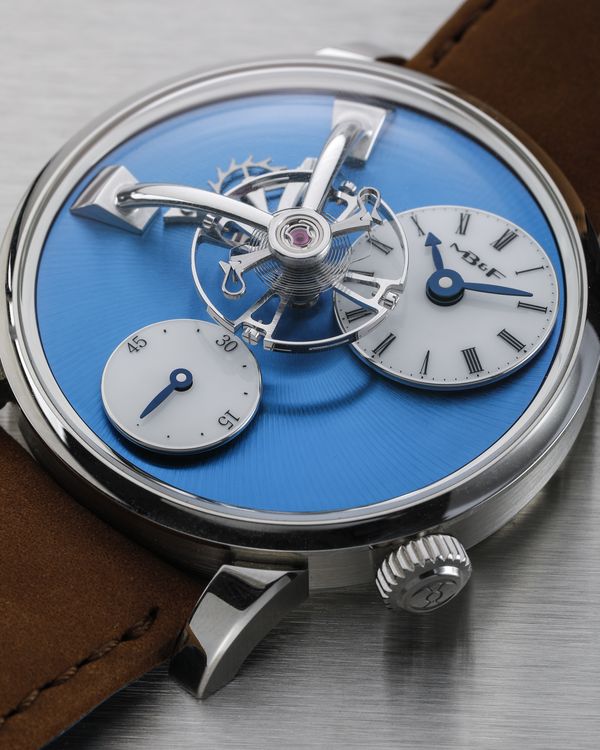 Both aesthetic and technical changes have been brought into these new LM101s, including re-sizing the widths of the bezel and enamel dials, updating the scale on the power reserve, removing the models' name from the dial (perhaps the most controversial decision), and borrowing components from the LM101 made in collaboration with H. Moser.

Otherwise it's the same, 40mm wide and 15.5mm thick wristwatch that we know and love, with its distinctive and very high domed crystal which offers an ultra-wide-angle view of the suspended balance wheel in movement. It's a gorgeous piece, Max's love letter to Abraham-Louis Breguet and other old masters of the craft, but with his contemporary and very personal vision of watchmaking.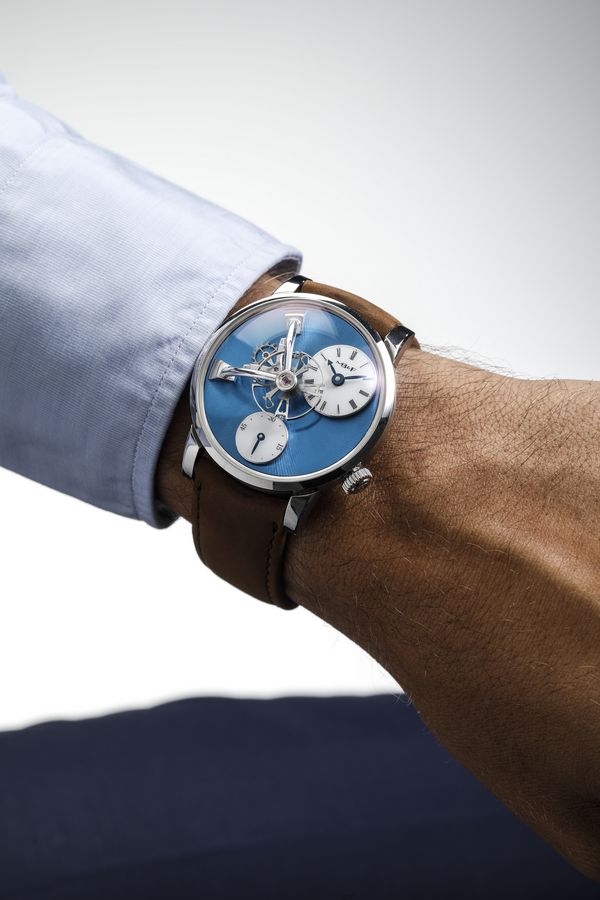 The big news is of course that these are, for the first time, non-limited, although production will be capped to around 30 pieces per year I am told, just to make sure the company can continue to deliver some of its more complicated models. And it seems MB&F has really thought of pleasing as many clients as possible by presenting three pieces with very different and well-defined personalities.
If you've seen my presentation of the HODINKEE LE, you won't be surprised to learn that the stainless steel version with blue dial is my personal favourite. It's light on the wrist, looks the most casual of the three, and feels just that bit extra special when you know how little MB&F works with steel. In the realm of independent watchmaking, wearing one of these out in the streets is the closest you can get to a flex.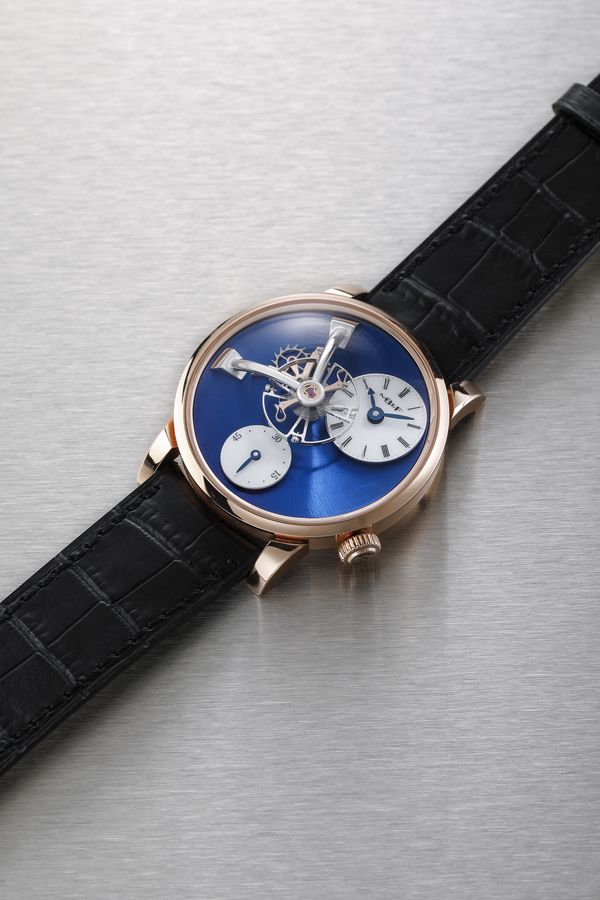 The red gold version with dark blue dial is the most old-school in the collection, and will perhaps be the one that appeals the most to collectors of vintage pieces. The contrast between the case and dial is stronger and arguably a little more interesting than in the steel version. I struggle to think of other vintage or modern watches that present this colour combination other than a gold Nautilus or Royal Oak – but the highly individualistic LM101 is not comparable to the more prominently worn pair.
Finally, the white gold version with purple dial is for sure the wildcard of the collection. Tough to pull off but so much fun to wear on the wrist, this model has caught the attention of many collectors, including one I know who has made it the first MB&F in his already indie-obsessed collection.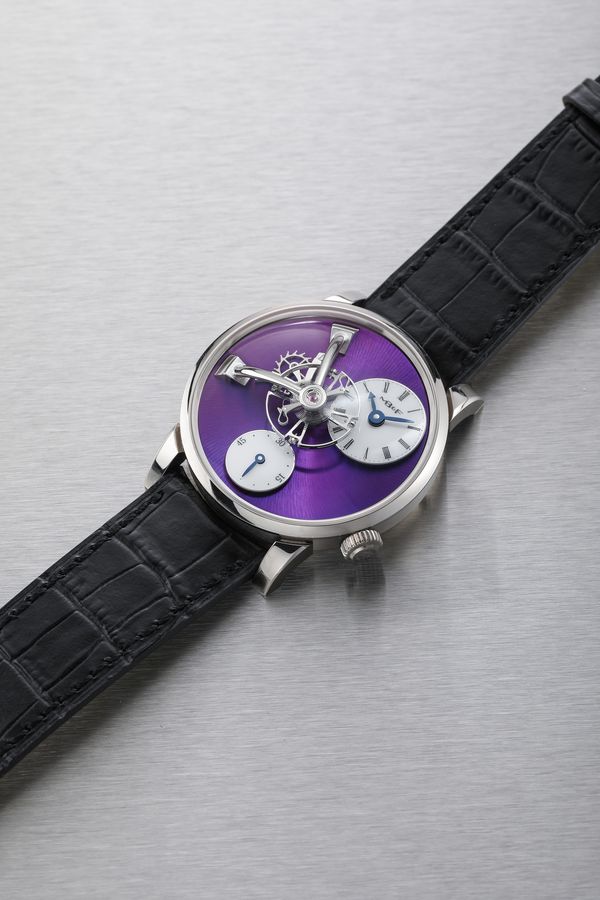 Sticking with creative independent watchmakers making their version of a wearable, entry-level watch, let's now have a look at the latest from URWERK. The company has recently been focusing on growing the UR-100 collection which landed from what looks like outer space in 2019.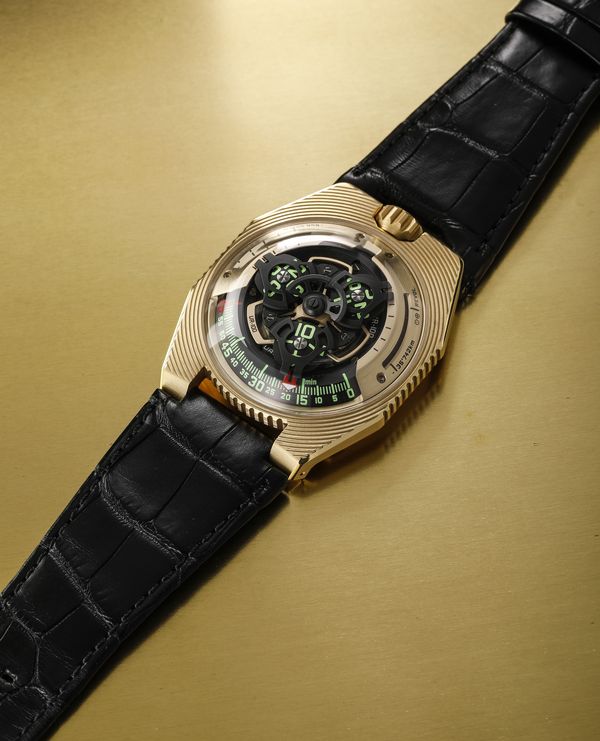 By far the smallest and most conventional Urwerk currently being made, the UR-100 also looks like the most intelligible until you look a little closer. In addition to the company's now signature wandering hours' complication – which will already make your head spin but is quickly adopted by anyone who spends even a few seconds with one - the watch also displays the distance the Earth turns on its axis, as well as the distance it travels along its orbit over time.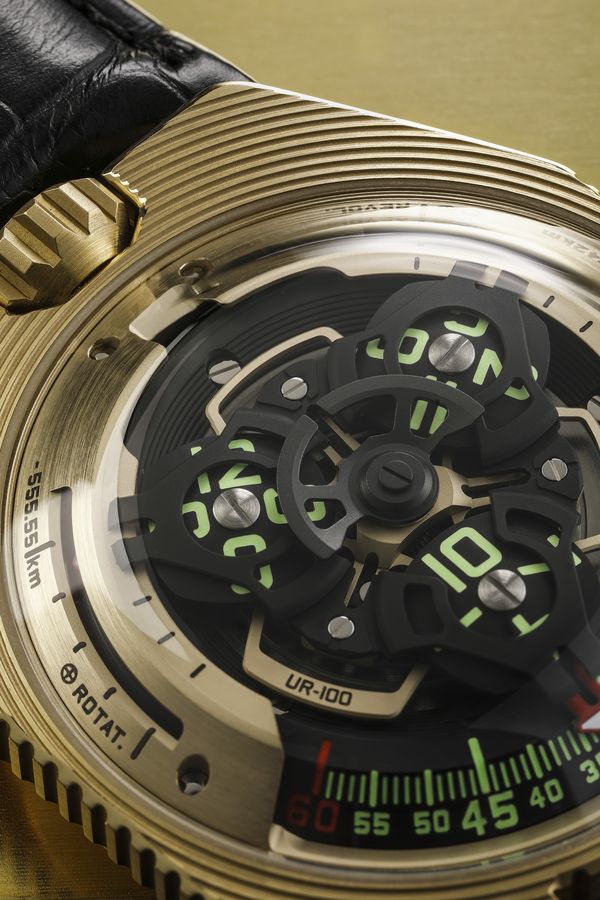 The UR-100 is fast becoming the hero piece in URWERK's collection. Four different versions have already come out, including three in titanium and stainless steel, and one much heavier model crafted from a solid block of 18k yellow gold – a metal which the brand isn't typically associated with despite producing several precious metal pieces in the past.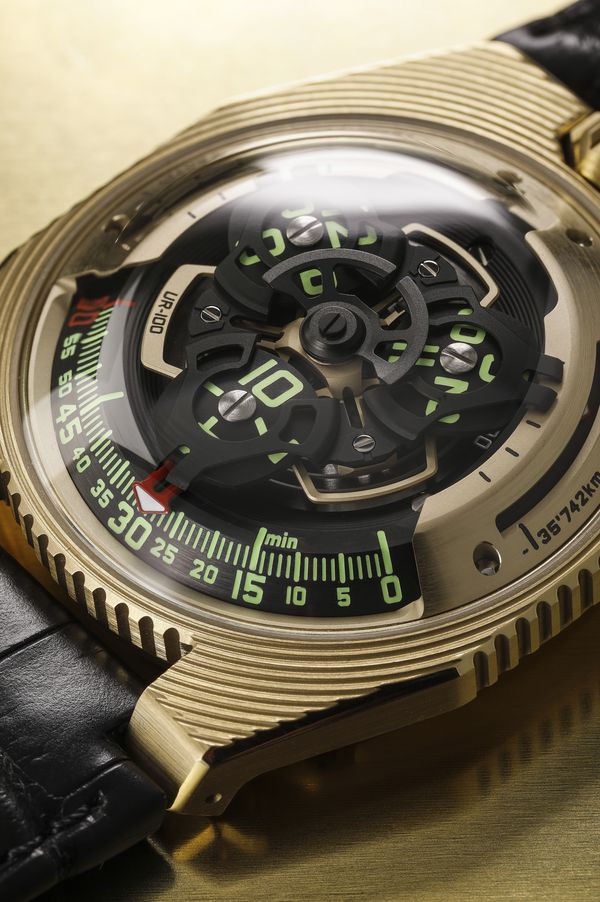 But the use of gold works incredibly well here and the circular finish on top of the case softens the watch a little. The result brings the UR-100 back into the terrestrial realm and closer to vintage watchmaking.

Last, but certainly not least in our list of worthwhile novelties from independent brands exhibiting at the Geneva Watch Days is De Bethune. Led by CEO Pierre Jacques and Denis Flageolet, one of the most talented and proficient living watchmakers, De Bethune has created more than 30 in-house calibres, including the deceptively simply but highly stylized self-winding AUTOV2, which powers the company's Titan Hawk V2, its latest entry-level wristwatch.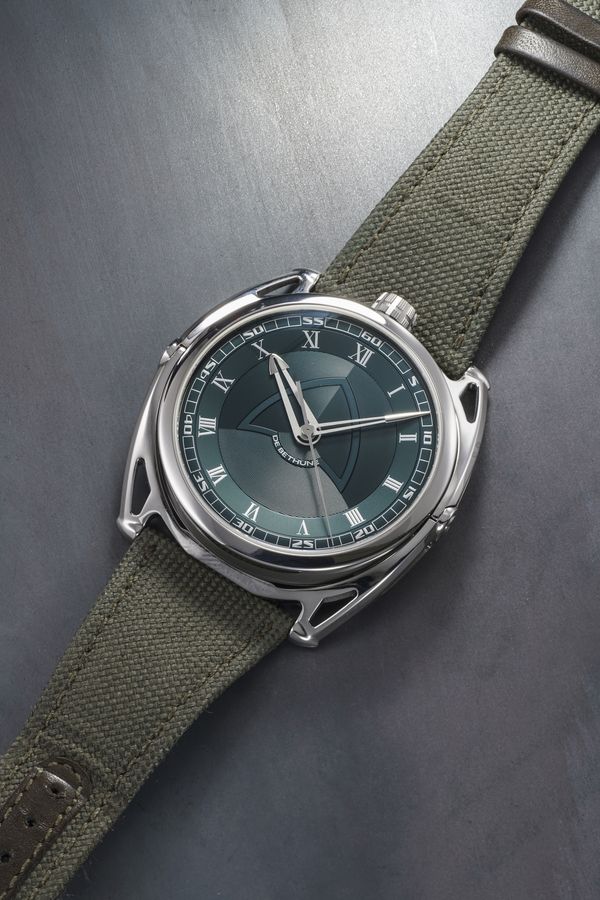 The original Titan Hawk stunned the watch community back when it was launched in 2012 because of its futuristic titanium case with crown at 12 o'clock, articulated lugs and stunning 6-day power reserve. The V2 keeps that recipe very much alive, although an updated dial design, the addition of a central hand and removal of the date, and more colorful dial options help distinguish the two generations quite easily.

The green version, which comes on a military-inspired canvas strap, has been the most talked model to date and with only ten made worldwie, it's easy to see why it quickly sold out. Among all the green-dialed watches to come out of 2021, this may very well be the most special.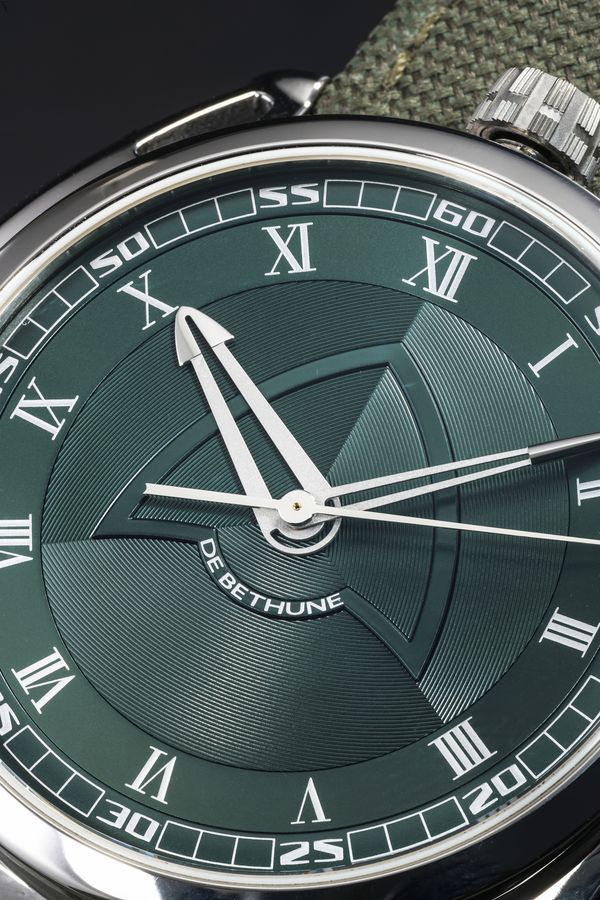 Also new in the De Bethune collection is the DB25 GMT Starry Varius, which joins an award-winning family best known for featuring night-sky depictions. We finally got the chance to handle one of these pieces following its summer release, and the experience was nothing like other De Bethune watches recently consigned to our auctions.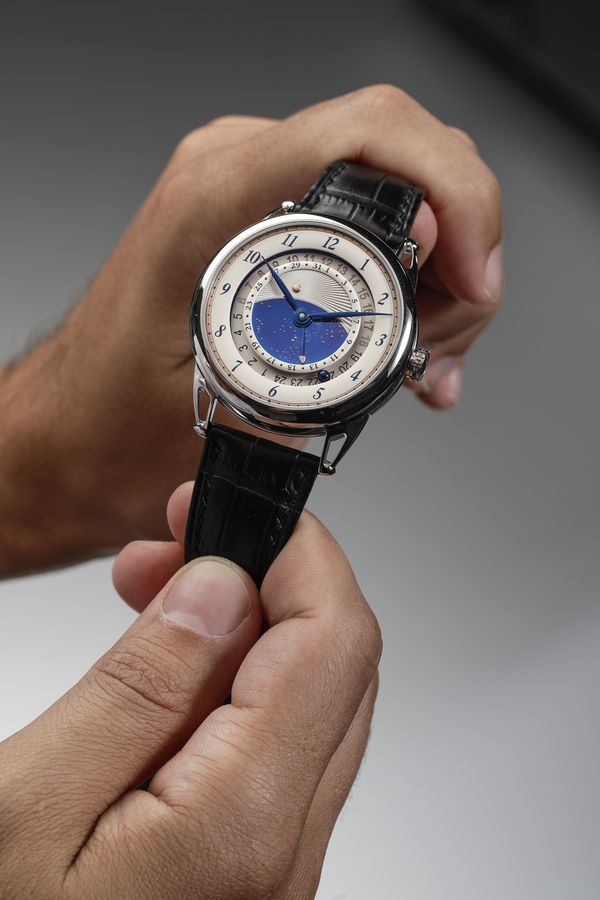 The GMT version of the DB25 has a quite classic case profile (round, 42mm) and an uncharacteristically traditional face, which on paper has more in common with a vintage triple calendar than some of its futuristic looking cousins – silver dials, Arabic numerals, flamed-blue steel hands and a night sky reminiscent of a classic moon-phase disc, grounds this watch in traditional Swiss watchmaking.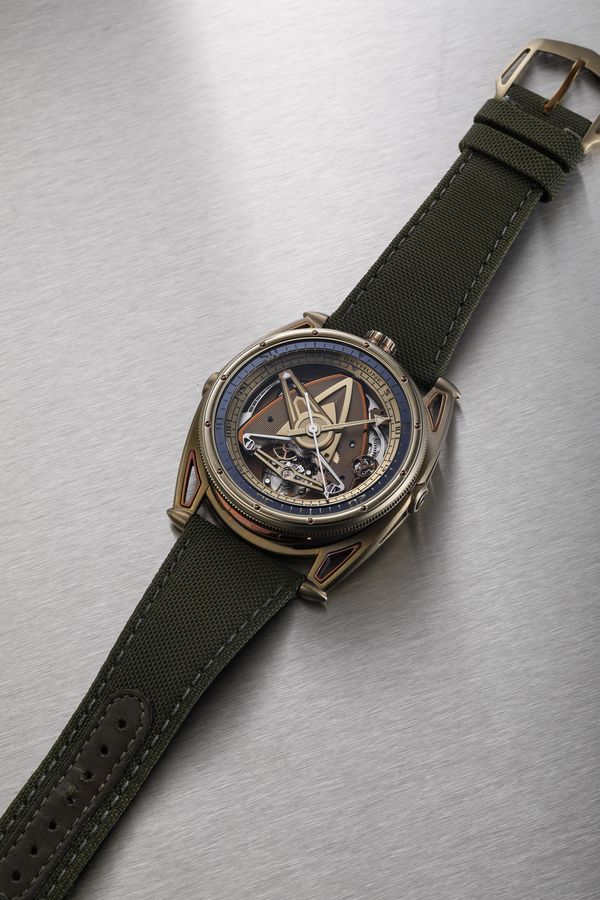 But the watch that perhaps made the most lasting impression on me last week was the DB28 GS "Yellow Submariner", which is a diver's watch that no amateur diver would know how to read, looks like it was made in yellow gold but is in fact made in titanium, and is all around unlike anything De Bethune or any other watchmaker has ever attempted to realize.

It's pure, unfiltered, artistic expression from De Bethune, which sparks joy and also happens to tell the time.

Very useful indeed.