- by Arthur Touchot
It's difficult to explain one's attraction to independent watchmaking, perhaps because so much of the connection to these watches is rooted in emotion. For every collector of contemporary, independent watchmaking, you'll get a different answer on why they've veered towards this niche.
For one thing, independent watchmakers are by definition unique in their creative approaches, and they tend to attract very strong and diverse personalities.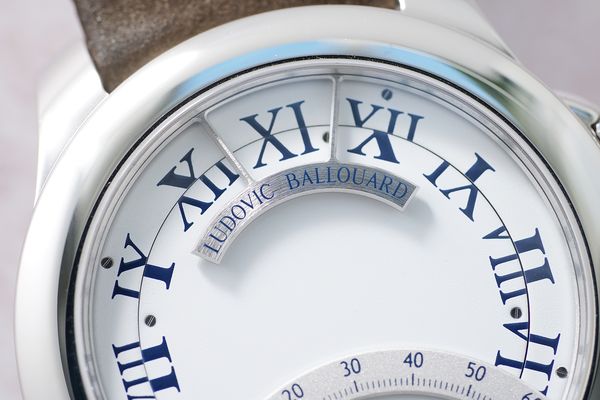 Lot 216 of The Geneva Watch Auction X - An unusual jump hour wristwatch by Ludovic Ballouard.
Then there's the relationship between the watch's owner and its maker. Buying a watch with someone's name on the dial can be somewhat of an intimate process, with at the very least one's commitment to and support of a little known watchmaker, and at most, several meetings with that watchmaker - this usually happens when ordering a custom piece, for example.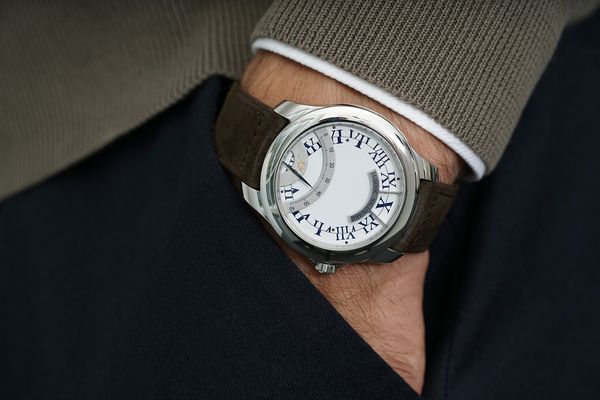 The "Half Time" on the wrist
Unlike more well-known, industrial watch brands that sell to several thousands of clients ever year, artisans like Philippe Dufour and Ludovic Ballouard can say they known almost every client they've sold a watch to. Even independent watchmakers with a higher output such as MB&F and F.P. Journe, are in touch with many of their clients and receive direct feedback from them.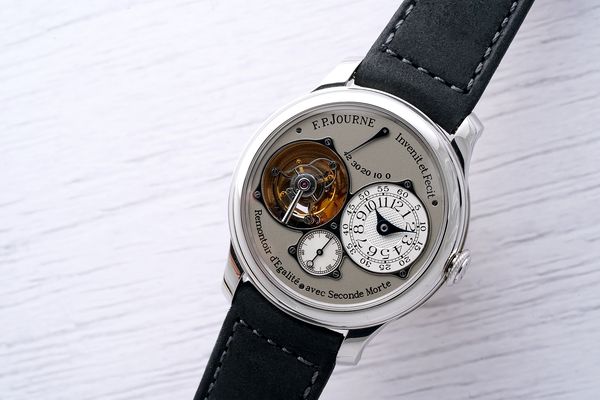 Lot 128 of The Geneva Watch Auction X - A very rare F.P. Journe Tourbillon Souverain, in platinum
But even when you take emotion out of the equation, there remain countless "rational" reasons to purchase a watch from an independent watchmaker, including being able to trace the watch back to its source, knowing where your watch was made, when and by whom; entering into an exclusive club of collectors, and meeting like-minded individuals that share your passion for an artist's work; and obtaining a watch that displays undisputed quality, with contemporary and very finely hand-made or hand-finished mechanisms.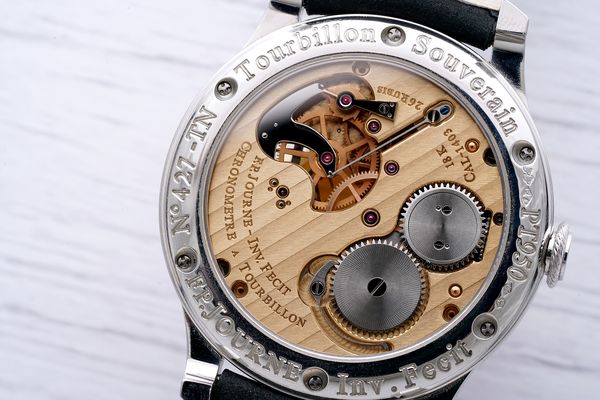 A view of the delicate perlage on the solid rose gold baseplate of the calibre in the Tourbillon Souverain.
In this small way, owning a watch from a modern independent watchmaker isn't that different to owning a mid-century Patek Philippe or Audemars Piguet wristwatch, and maybe that's why so many collectors of vintage watchmakers are slowly turning to contemporary brands in order to complement what they already have.
There are obvious parallels between these watches, from the way they were made to the limited numbers of available examples. In both cases you become one of the few people on earth to own a particular watch model – be it at rare yellow gold Patek Philippe reference 1518, or a white gold, skeletonized MB&F Legacy Machine Perpetual calendar, two watches separated by more than 70 years and fitted with very different perpetual calendar movements - but in both cases, watches made in so few examples you can count them.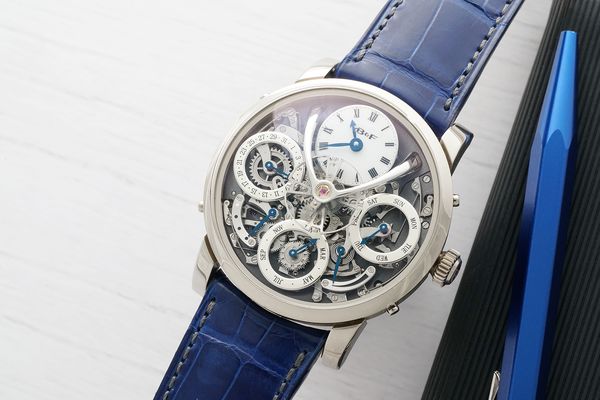 Lot 218 of The Geneva Watch Auction X - a white gold MB&F Legacy Machine Perpetual Calendar
The only, very real difference between the two is that modern watches are a little less fragile, a little more easily serviced than historically important timepieces, and a lot easier to replace. Perhaps that's why so many collectors of the latter are turning their attention towards contemporary watches, as wearable future collectibles.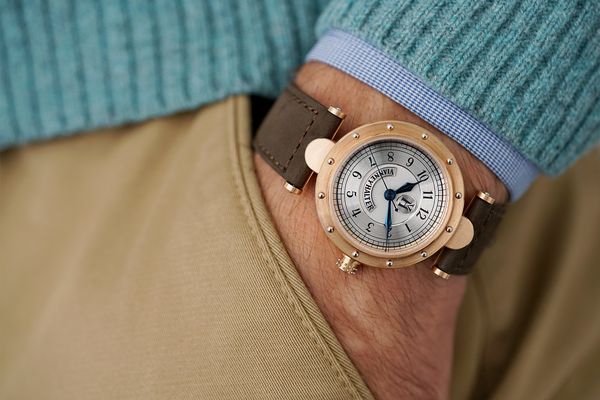 Lot 269 of The Geneva Watch Auction X -The Vianney Halter "Classique" in pink gold.
The result of this maturing trend is the inclusion, for the fourth season in a row, of a section of the Geneva auction dedicated to independent watchmakers.
For more information on the independent watches included in The Geneva Watch Auction X, please make sure to review our online catalogue.