Niki de Saint Phalle, I am a beautiful camel, 1972. Estimate £1,000 - 1,500. Heatwave: Online Auction.
Niki de Saint Phalle
Interdisciplinary artist Niki de Saint Phalle's irreverently fantastical work, with titles like I am a beautiful camel, bridged the worlds of sculpture, architecture, prints, jewelry, and design—and now is the subject of the artist's first major museum exhibition in New York City, Structures for Life at MoMA PS1. The exhibition explores Saint Phalle's legacy through more than 200 works, mostly of architecture and sculpture that collectively redefined an entire genre of contemporary art. But not to be missed among all the colorful whimsy are the myriad ways Saint Phalle engaged with political and social issues, rejecting orthodoxies of gender and bringing awareness to HIV/AIDS, across decades of her career. See Niki de Saint Phalle at MoMA PS1 through 6 September 2021.
---

Imi Knoebel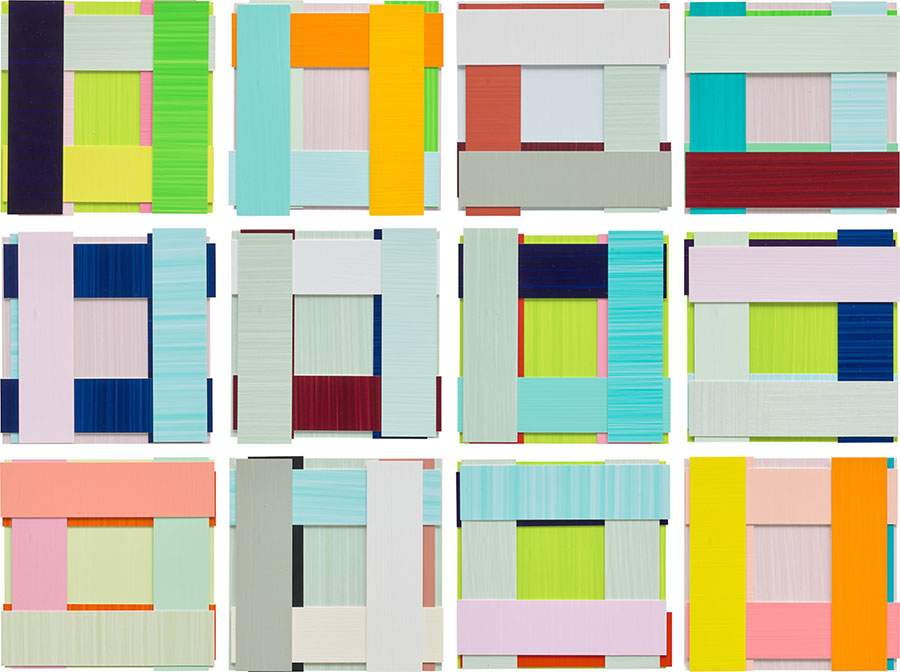 Imi Knoebel, Twelve works, 2003-15. Estimate £18,000 - 22,000. Heatwave: Online Auction.
Largely stripping back his subjects to pure considerations of color and line, as with the present 12 works, Düsseldorf-based Imi Knoebel responds to the relationships inherent to installation—between form and space, surface and material. His series of large-scale abstract sculptures, begun in 1976, was shown only once in Cologne, West Germany, in 1981 before entering the Dia collection in 1982. Now, following restoration work on the series, it's back on view in Dia Beacon's galleries along the Hudson River Valley, in addition to other works by the artist. See Imi Knoebel at Dia Beacon in Beacon, New York.
---

Sir Frank Bowling, R.A.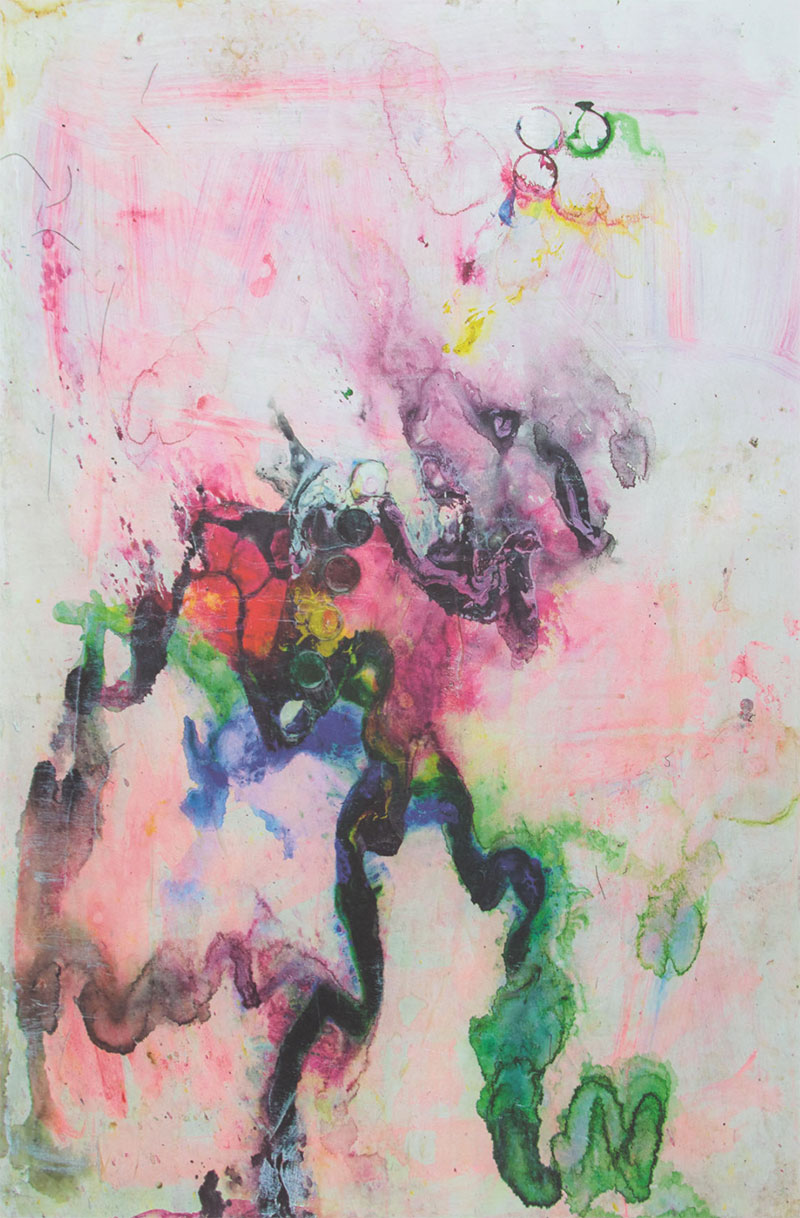 Sir Frank Bowling, R.A., Benjamin Run, 2020. Estimate £2,000 - 3,000. Heatwave: Online Auction.
Sir Frank Bowling, R.A., once said, "the possibilities of paint are never-ending," encapsulating his tireless urge to reinvent the process of painting and to invite a more physical engagement with its materiality. Arnolfini in harborside Bristol captures that lifelong exploration in Land of Many Waters, the first public exhibition of Bowling's work since the Tate's celebrated retrospective in 2019. Moving to London in 1953 from Guyana, South America, and then relocating to New York in 1966, Bowling drew inspiration from Abstract Expressionism's commitment to the handling of paint in fields of color—an inspiration he continues to mine today at the age of 87 from his studio in London. See Sir Frank Bowling, R.A. at Arnolfini in Bristol, UK, through 26 September 2021.
---

Caroline Walker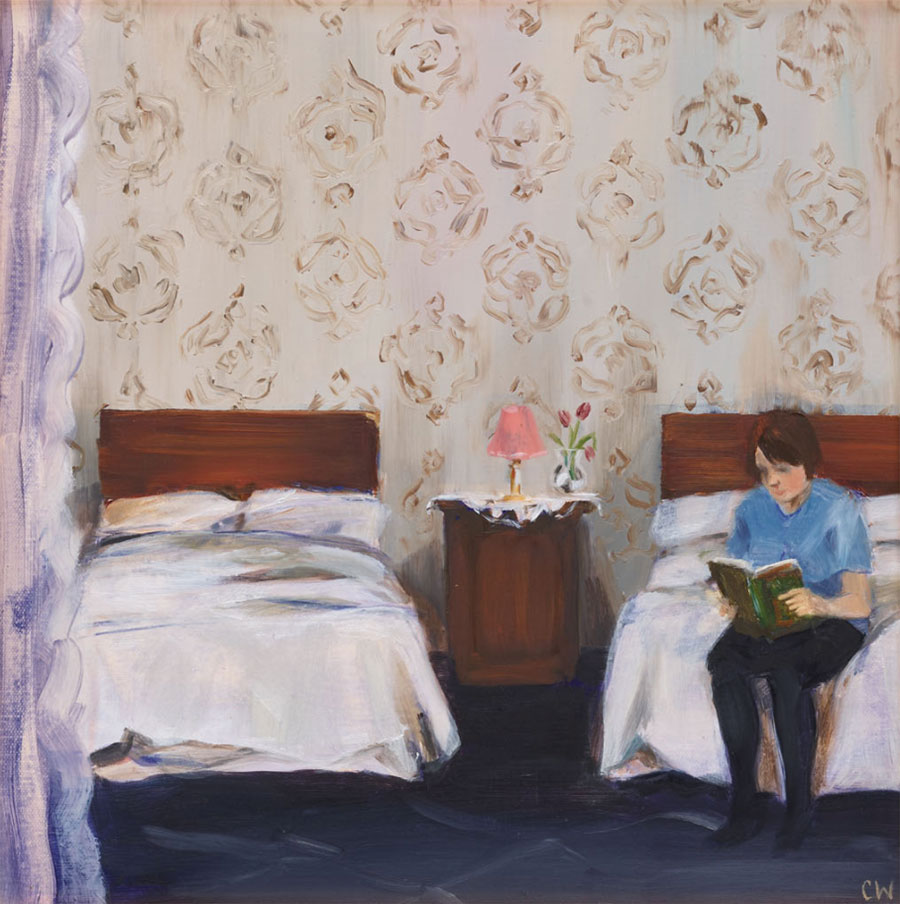 Caroline Walker, Twin Room, 2004. Estimate £4,000 - 6,000. Heatwave: Online Auction.
This August, KM21 will present the first Dutch museum solo exhibition of works by Scottish artist Caroline Walker. Comprised of large-scale canvases and intimate scenes, her quietly disruptive paintings reflect on the everyday experiences of women, capturing moments of life at home or at work through a documentarian lens, but one imbued with sensitivity and a sense of personal narrative and memory. The new exhibition follows on the heels of Nearby at GRIMM New York, with works made mostly during lockdown and focused on women in Walker's local neighborhood of London. See Caroline Walker at KM21 in The Hague starting 28 August through 28 November 2021.
---

Claes Oldenburg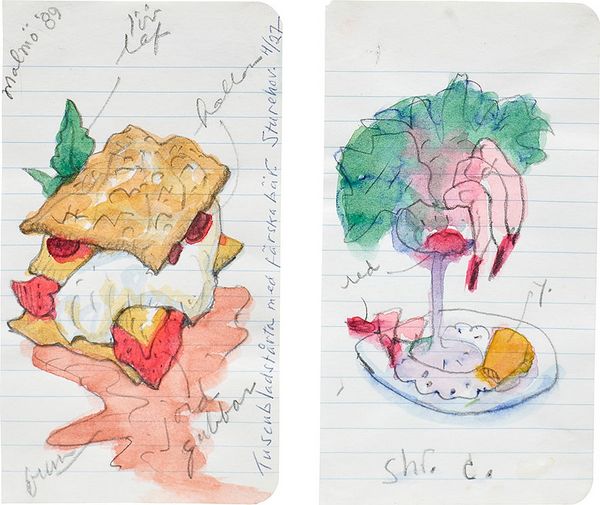 Claes Oldenburg, Two works: (i) Millefeuille with Strawberries, Malmö 1989 (ii) Shrimp Cocktail, New Haven/Connecticut, 1991. Estimate £2,500 - 3,500. Heatwave: Online Auction.
In 1978, Claes Oldenburg and his wife and collaborator, Coosje van Bruggen, accepted their first public art commission, creating a large-scale, site-specific sculpture titled Crusoe Umbrella in Des Moines, Iowa. (Another of their sculptures also came to find a home in the midwest city in 2002, a 23-foot-tall gardener's trowel titled Plantoir.) Now on view through 17 October, the Des Moines Art Center is spotlighting Oldenburg's oeuvre of appropriated objects from the urban environment—or from the dinner table, as in the present two works—in Giants, Miniatures, and Desserts, an exhibition of prints, drawings, and sculpture, including a model for Des Moines' own Crusoe Umbrella. See Claes Oldenburg at the Des Moines Art Center through 17 October 2021.
---

Lisa Brice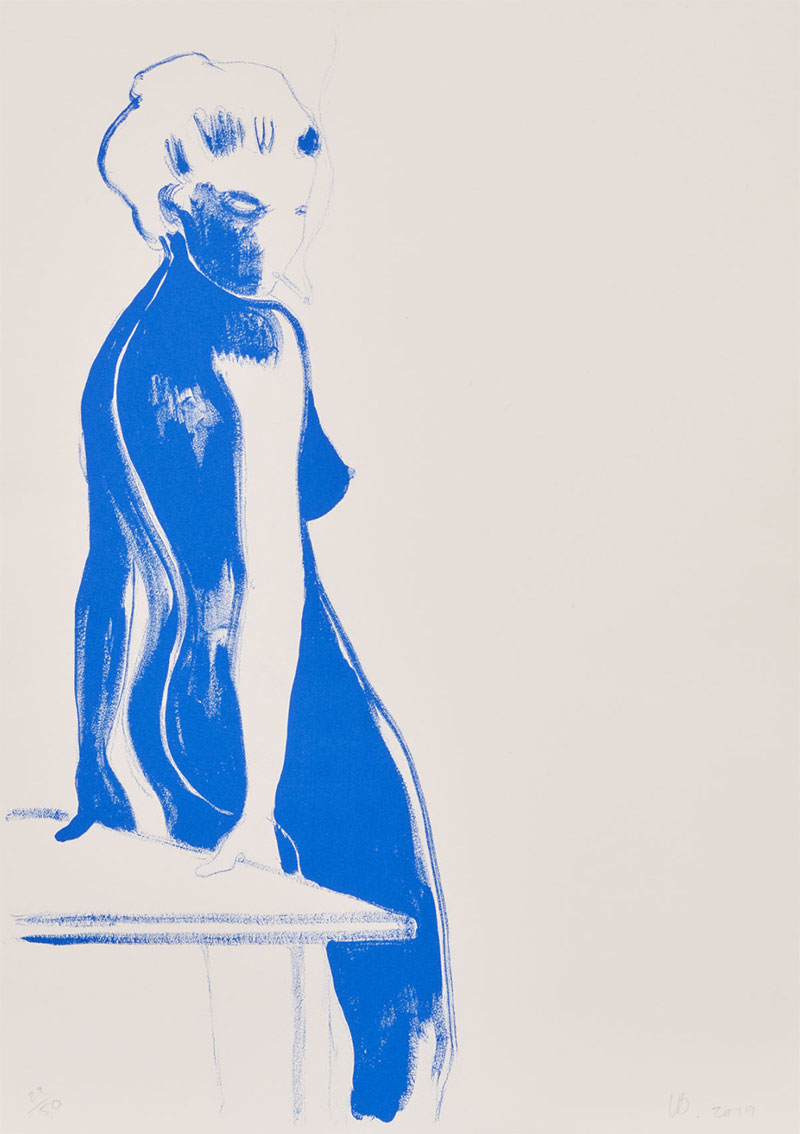 Lisa Brice, Untitled, 2019. Estimate £2,500 - 3,500. Heatwave: Online Auction.
Lisa Brice challenges notions of female identity traditionally depicted from the male gaze in the canon of Western art, instead lending her protagonists power and self-possession—and, as seen in Untitled from 2019, embracing ambiguity by casting her characters in distinctive cobalt blue, a trademark element of her compositions since 2014. A new series of her female nudes is now on view at Charleston, the historic home and studio of painters Vanessa Bell and Duncan Grant in East Sussex, UK—once a gathering point for radical artists, writers and thinkers known collectively as the Bloomsbury group. See Lisa Brice at Charleston through 30 August 2021.
---

Tracey Emin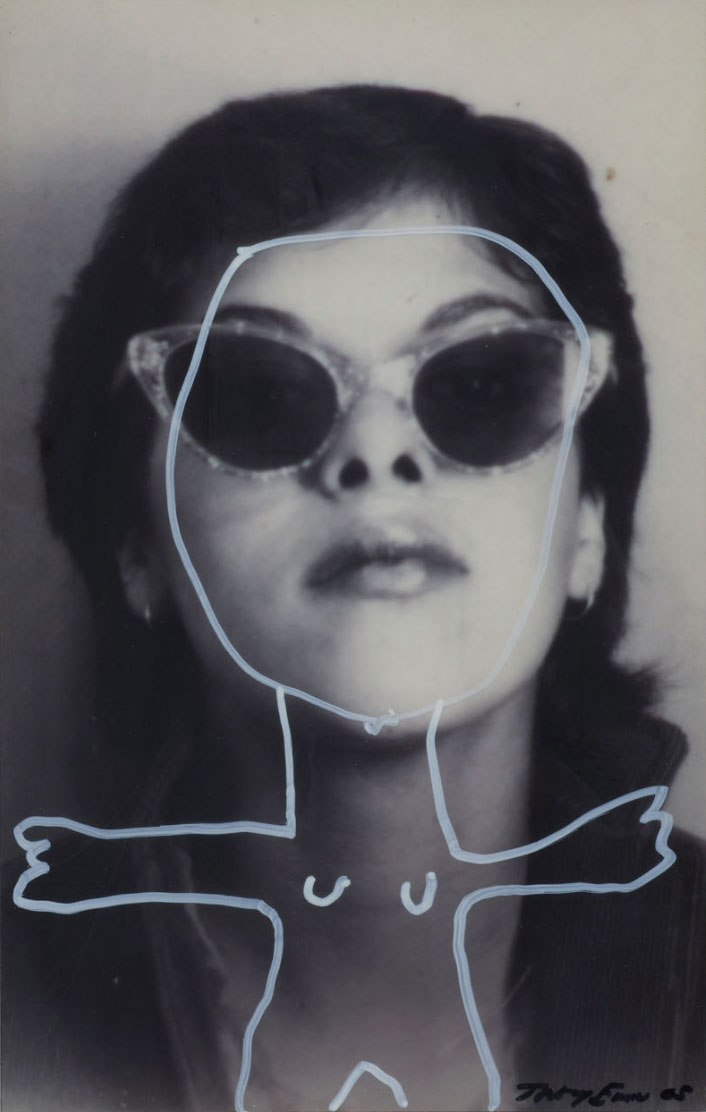 Tracey Emin, Untitled, 2005. Estimate £3,000 - 5,000. Heatwave: Online Auction.
In a new exhibition from the Royal Academy of Arts, prominent YBA Tracey Emin is looking beyond the through-lines of her own career—an exploration across various mediums from drawing and painting to photography, sculpture, neon text and found objects—to find parallels with another artist: Norwegian expressionist Edvard Munch. For the exhibition, which concludes 1 August, Emin selected 18 Munch masterpieces to show alongside more than 25 of her most recent paintings, some on display for the very first time. See Tracey Emin at the Royal Academy of Arts in London through 1 August 2021.
---
Recommended Reading
Radical Originality: The Artists of Africa First >
In Conversation with Caroline Walker >