Wayne Thiebaud, Winding River, 2002. Estimate $6,000,000 - 8,000,000. 20th Century & Contemporary Art Evening Sale New York.
Written by Hannah Lott-Schwartz
Known for his thickly painted pie and cake still-lifes of the 1960s, Wayne Thiebaud created rich depictions of what he loved most, including the landscape of the Sacramento River Delta that continues to inspire him to this day. The intersecting rivers that feed the area's fertile soil fascinated Thiebaud, and in the mid-1990s, the artist embarked on a series that captured his captivation, producing Winding River in 2002. Here we explore five destinations around the world whose identities were formed by the undulating waterways that cradle them.
---
Florence, Italy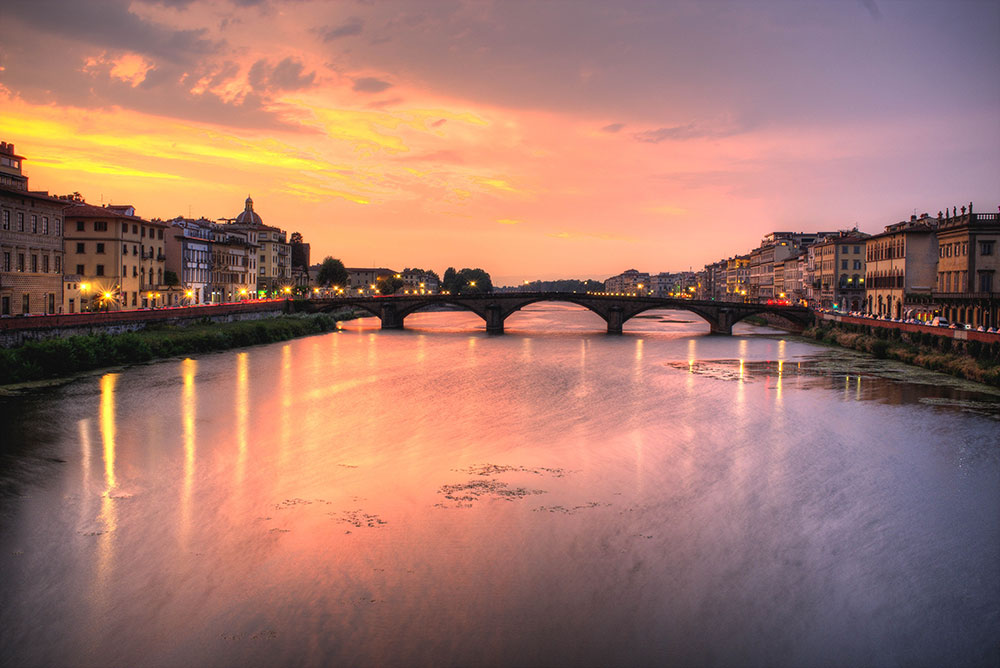 The Ponte alla Carraia spanning the River Arno in Florence, Italy.
The Renaissance flowed along the Arno's banks, transforming Florence from a medieval city into a thriving metropolis from which some of the world's most coveted artists and their masterpieces were born. So much of that gilded, glitzy, glorious history remains on display, from the pink-, green-, and white-hued marble walls of Duomo Cathedral (touched by countless masters during its centuries-long construction) to Michelangelo's famed 13-foot-high David, barely a five-minute walk away. Ten minutes toward the water in the other direction, the riverfront Uffizi Gallery—where recent renovations uncovered two Renaissance-era frescoes, which will join the likes of Sandro Botticelli's Birth of Venus in the gallery—sits flanked by two bridges: Ponte Vecchio, characterized by the gold market that runs its length, and Ponte alle Grazie, where panoramic city views are best had with a drippy gelato in hand. Elevating contemporary artists in exhibitions around the world, Studio Abba has its flagship gallery in the heart of the city's historic center, bringing a modern gaze to its 16th century palazzo residency.
Chicago, Illinois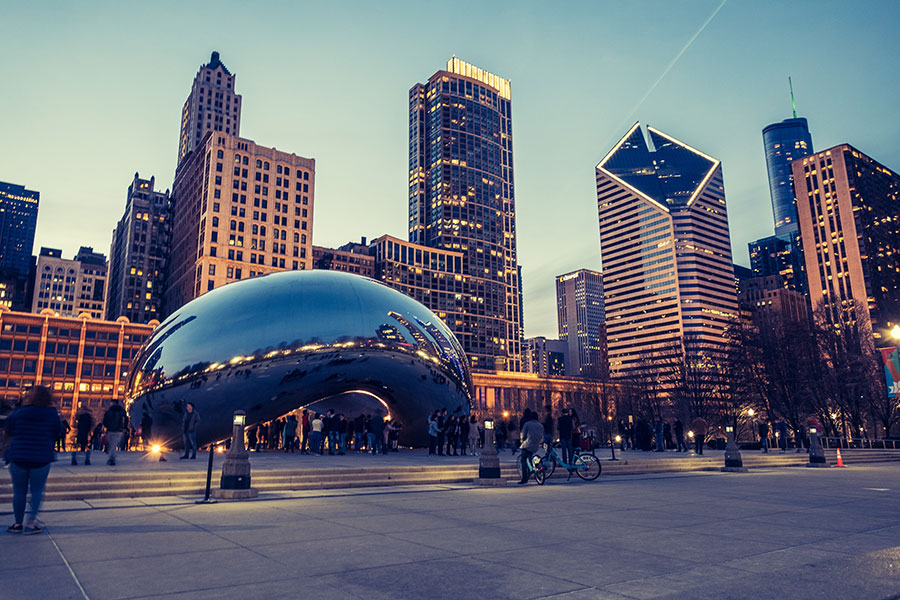 Anish Kapoor's Cloud Gate in Millennium Park in downtown Chicago, Illinois.
The Windy City grew to prominence as the third largest in the US (behind New York City and Los Angeles) thanks to the Chicago River snaking through its puzzle of iconic architecture, carving natural transportation routes that assured the city's strategic importance. A hub of creativity and design, the downtown area—locally known as the Loop—serves as a highlight reel of Chicago's artscape. In Millennium Park alone, Anish Kapoor's grand sculpture Cloud Gate keeps good company in the Frank Gehry–designed Jay Pritzker Pavilion, a Deconstructivist display with free cultural programming, and the works in residence at the Art Institute of the Chicago (think Grant Wood's hay-fork wielding couple in American Gothic, Edward Hopper's Nighthawks diner scene, and Georges Seurat's pointillism masterpiece A Sunday Afternoon). For a taste of Chicago's living art scene, the city's South Side neighborhood Pilsen touts dozens of artist-run galleries at 18th and Halsted, where gallery walks take place on second Fridays.
Loire Valley, Central France
Châteaux de Chambord situated along the Loire River in central France.
World class wine, magnificent châteaux and castles, and idyllic vistas characterize France's Loire Valley, so named for the river that runs through this 310-square-mile region, making it so verdant. The lavish sunflower-covered countryside is only an hour from Paris by train and has been a holiday favorite for French aristocracy and royalty for centuries. At the request of King Francis I, who had multiple estates in the valley, Leonardo da Vinci spent his final years innovating on the Loire's riverbanks—remnants of which are on display at his residence at Château d'Amboise—and is suspected to have contributed to the famed Châteaux de Chambord, a waterfront castle that rivals the majesty of Versailles. Fondation du Doute, a contemporary gallery celebrating the weird and wonderful with permanent exhibits featuring Arnaud Labelle-Rojoux, Yoko Ono, and others in Blois, gleefully juxtaposes its ego-rich backdrop of castle-laden hills.
Kyoto, Japan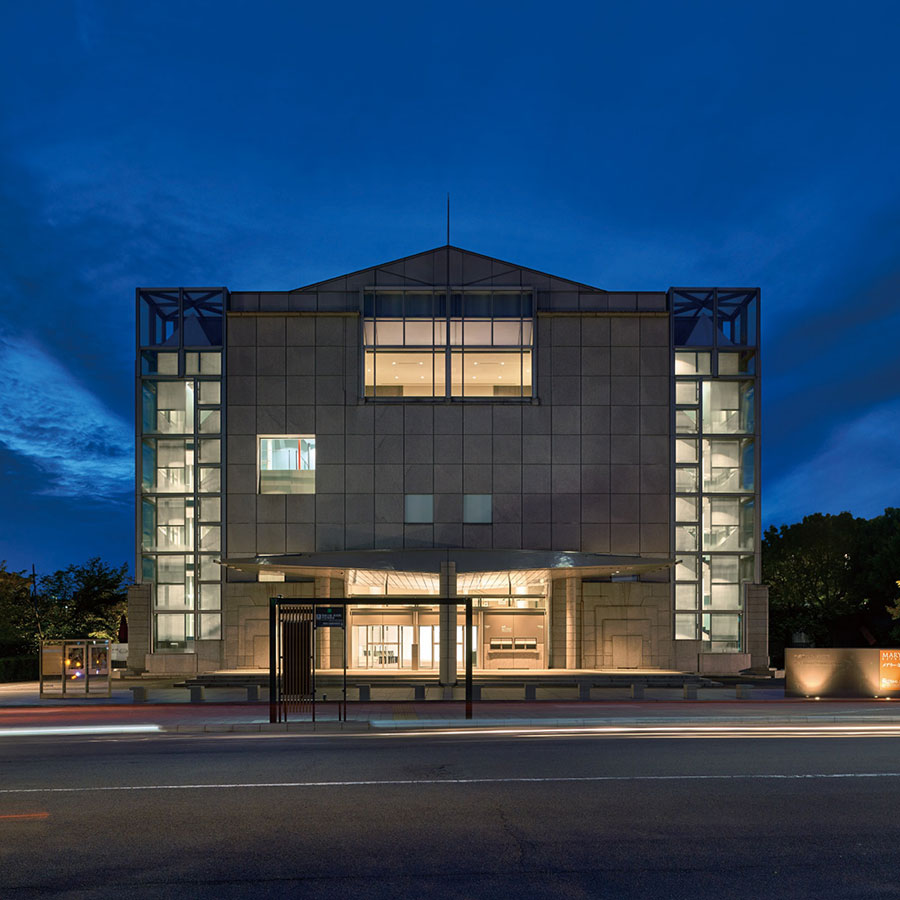 The National Museum of Modern Art, Kyoto (MoMAK).
From the Kamo River to manicured palace ponds and spring-fed basins at shrine entrances, the abundance of water has long-informed Kyoto's cultural fabric, woven of Buddhist temples and UNESCO World Heritage sites and steeped in tradition. The former capital of Japan is still considered its cultural epicenter, where visitors can escape the dazzle of Tokyo's high-rise neighborhoods and opt instead for a stay populated by traditional ryokans (an inn with matted floors and sliding doors), onsen culture (communal bathing rituals in hot mineral baths), and fresh fare prepared the same as it has been for centuries. Among perfected ancient traditions, the city's contemporary creators have carved space for themselves at Gallery Morning Kyoto (mixed-media representations from emerging artists) and En Arts (a visual arts gallery dedicated to celebrating local, regional, and international works), among others.
Cambridge, England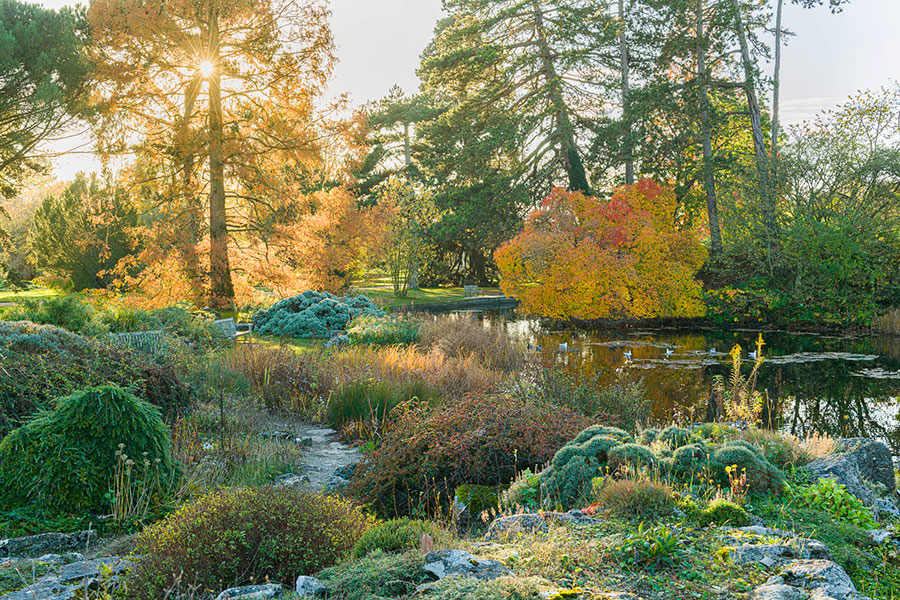 Cambridge University Botanic Garden.
Arts and academia meet along the River Cam in Cambridge, where the former medieval transportation thoroughfare serves as an al fresco hallway connecting a web of Cambridge University's colleges, their immaculate greens extending to the banks of the river. Long, low boats known as "punts" dot the waterway, casting a romantic shadow on the otherwise Old World visions of academia that color the British city, down to some of its greatest attractions, including the art and antiquities showcase at university-owned Fitzwilliam Museum and the school's revered Botanic Garden. The university, a massively powerful institution in the city, has a dedicated relationship to the arts both past and present, the latter of which can be seen at Kettle's Yard, a display of 20th century works that originally served as a space for students to connect with art free from the stiffness of museums.
Hannah Lott-Schwartz is a San Diego–based lifestyle and travel journalist telling stories for National Geographic Traveler, Fortune, TIME, and others. Catch her if you can at @itsaseahorse.
Discover More from 20th Century & Contemporary Art >
---
Recommended Reading
The Prompt: A Neat Lawn by David Hockney >
Whose Histories Should Be Commemorated? >