Cindy Sherman, Untitled #277, 1993. Estimate $50,000 - 70,000.
Fred Blauth, Registrar, Online Sales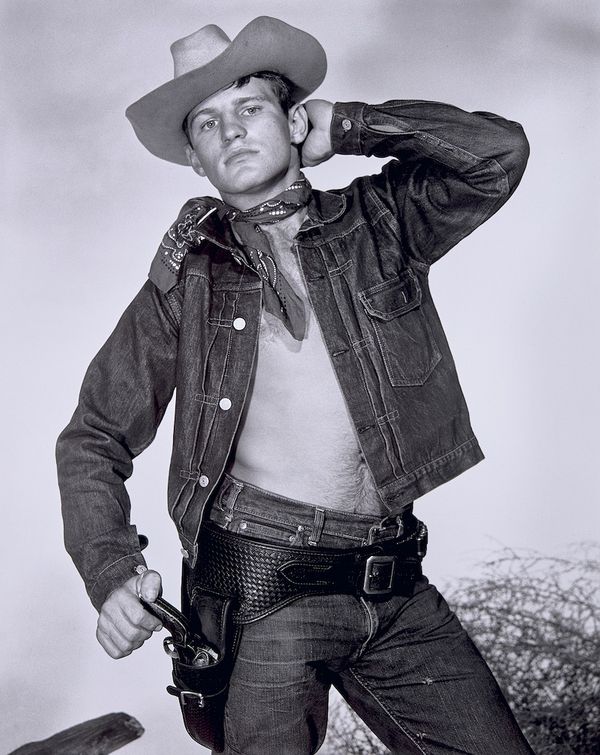 Bob Mizer, Untitled (Larry Lamb, Catalog #UH1-G), Los Angeles, c. 1963, 1963. Estimate $1,500 - 2,000.
Oiled up, drenched in heavenly studio lighting and always with a prop or two, Bob Mizer's black and white photographs glamourized the male body at a time when it was dangerous to look, deadly to touch. Often made in secret studio sets, remote woodlands or deserted shores, then published and mailed illegally around the world through Mizer's seminal publication Physique Pictorial, these photographs are more than beautiful images. They are radical artifacts, that connected queer people at the time and continues to today, nearly sixty years after the images were created.
Ana Ziegler, Sale Coordinator, Online Sales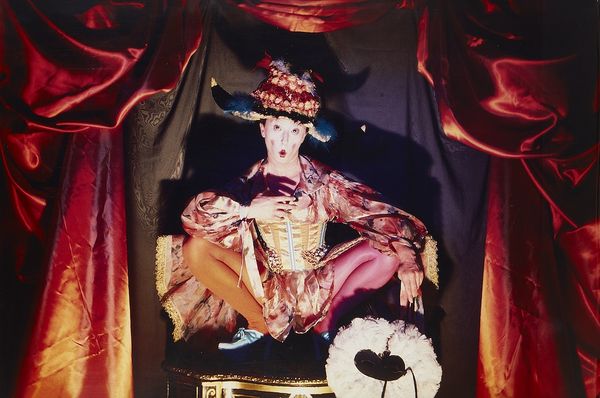 Cindy Sherman, Untitled #277, 1993. Estimate $50,000 - 70,000.
Cindy Sherman transforms herself through movie-like make-up and costume, commanding attention through the cast of unconventional characters she embodies when she sits for her imagined portraits. As Sherman disguises herself to play the various roles, she removes herself as the subject in her image. Sherman reminds us, "I feel I'm anonymous in my work. When I look at the pictures, I never see myself...Sometimes I disappear." Untitled #277 illustrates this point clearly as Sherman shape-shifts into the contemporary muse of her own arrangement all while removing herself as the central subject being presented.
Untitled #277 was displayed in "The New Cindy Sherman Collection," included in the May 1993 issue of Harper's Bazaar, where Sherman seleected garments from that spring's designer collections in which to outfit herself.
Alayna Putterman, Administrator, Online Sales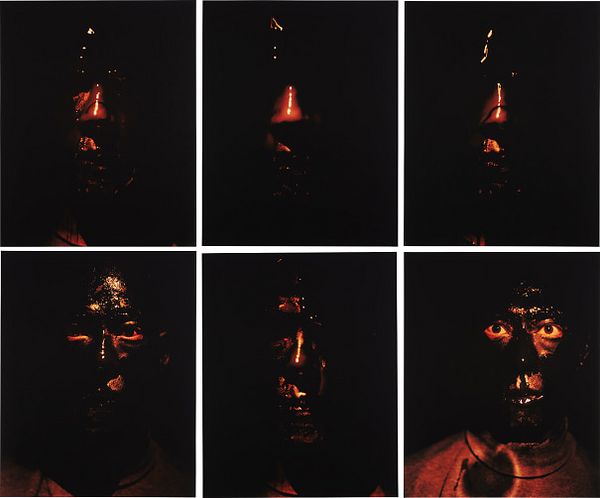 Zhang Huan, Chicken Pox. Estimate $15,000 - 20,000.
Zhang Huan's Chicken Pox feels relevant and representative of the idea of "Contemporary Musings," as the artist chooses to depict and center his face in the compositions. With social media use being the primary mode of communication and inter-connectedness throughout this global pandemic, the concept of the "selfie" or one's use of their face and body in their images ruminates with me at this time. Further, he does so in such a dark, almost disturbing manner that scholars have written that Huan touches on the fear of death in this work—a fear that has been present in everyone's mind over the past year.
Charlotte Gibbs, Associate Specialist, Head of Online Sales, London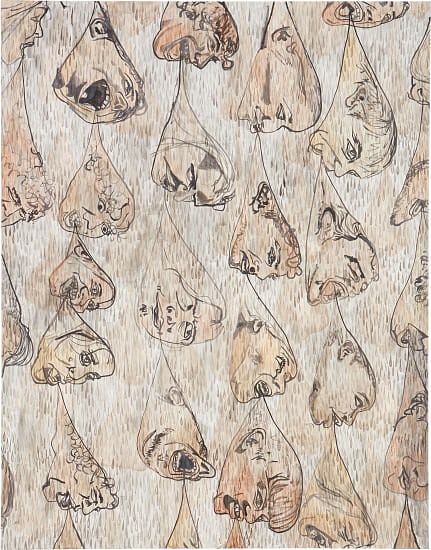 Jana Euler, Dirty Gossip Rain, 2013. Estimate $40,000 - 60,000.
Painted in 2013 and exhibited at Galerie Neu in the same year, Dirty Gossip Rain by Jana Euler showcases the artist's examination of power within the context of everyday society. Often toying with the space between the public and private sphere, in the present work we see Euler exploring the theme of gossip, depicting each chattering face as an amorphous rain drop spilling down the picture plane. In Dirty Gossip Rain the artist suggests that commonplace gossip moves through society like the cyclical nature of water, communicated in an inevitable torrent-like deluge, only to wash and evaporate away. Celebrated at solo exhibitions at Kunsthalle Zurich and the Stedelijk Museum in Amsterdam, Euler's biting and intuitive analysis of what we perceive to be reality always has the viewer guessing.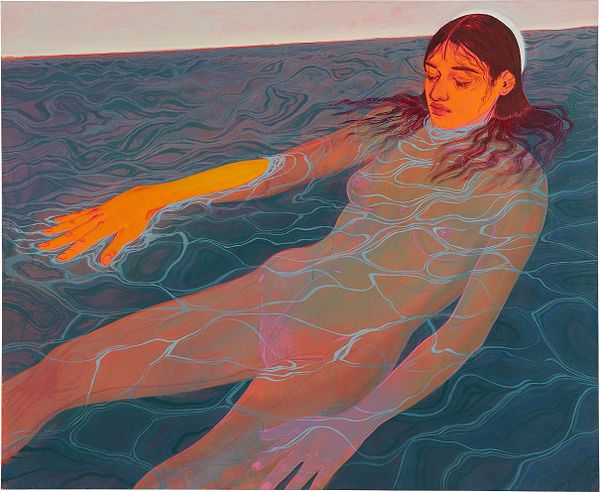 Nadia Waheed, Omira, 2019. Estimate $8,000 - 10,000.
Nadia Waheed's painting Omira beautifully depicts a figure floating in water. Capturing each glimmer of light on the surface as the body is submerged, Waheed highlights the figure's arm and face as they suspend themselves in the water; the protagonist gazes down, examining their own form moving through the light and space. Exploring the physical and spiritual relationship between the body and nature, Waheed's practice often interrogates notions of female identity within the wider parameters of culture, utilising her subjects to encapsulate the multifaceted experience of womanhood. Often allegorical in nature, Waheed's compositions present figures who are complex and pensive, who at times appear vulnerable yet resolutely focused in their direct connection to the earthly surroundings.
Discover More from Gallery One >

Recommended Reading
How Cindy Sherman Reinvented the Selfie >