Hernan Bas The Last Song, 2005. Estimate HK$100,000-150,000
Since its launch in New York last October, Gallery One has attracted a number of new buyers who are in search of unique contemporary artworks. Independent of the traditional auction calendar, this new online-only platform presents a fresh selection of artworks on a weekly basis, accommodating buyers and sellers who are looking for a more effortless way to transact.
The Gallery One Hong Kong will be launched on 28th April 2021 and will last for one week. Assembled by Phillips' Hong Kong team, this inaugural edition provides a diverse selection across canvases, prints, editions, art toys, and works on paper by international artists. Just before the bidding kicks off, we asked our specialists for their top five picks in the sale.
1. Tomoo Gokita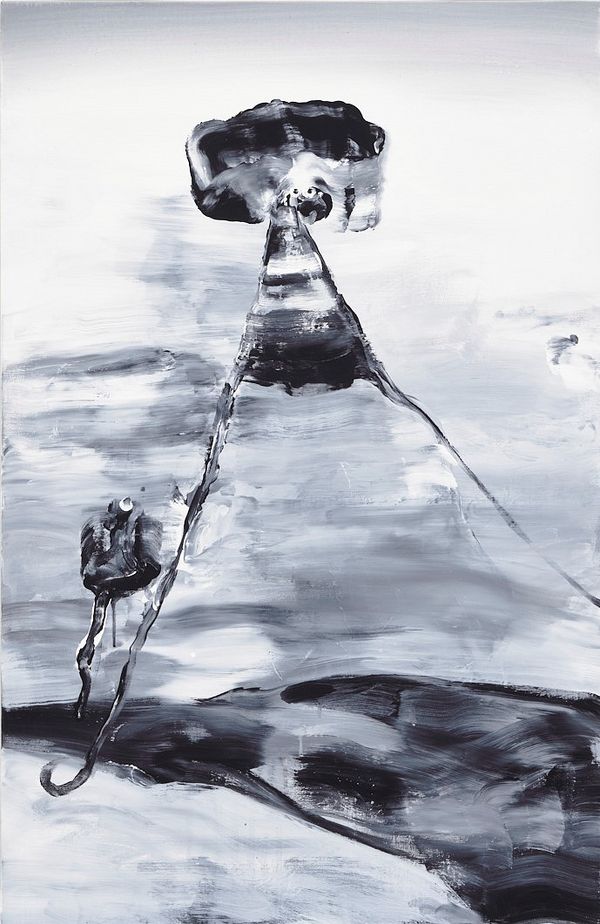 Best known for grey-scale paintings that combine abstract and figurative elements, Tomoo Gokita is one of best known contemporary Japanese artists. His signature works feature archetypal figures or groups with their faces obscured, evoking haunting film stills or magazine spreads. Gokita enrolled in a local art school in 1988 but dropped out two years later to pursue a career in graphic design. Though he found success as a designer in the Japanese music industry, he felt creatively stifled and returned to painting full-time in the mid-1990s.
This work is called Walk with Long Strides, featuring an abstracted figure walking in big steps. Similar to the way Gerhard Richter used photographs as a starting point for abstraction, Gokita combines visual references from found imagery with his stylized approach, creating portraits that are rooted in memory and rich in painterly expression. His precise technique, often characterized by abstract flourishes and gestural swipes, can be traced back to the influence of New York's Neo-Expressionists.
One of the most sought-after contemporary artists amongst Asian collectors, Tomoo Gokita had his works exhibited in a group exhibition last year. In 2019, his work Be Just Like Family was sold in Phillips New York for US$1,076,000, which remains an auction record for the artist. Don't miss this precious opportunity to see Gokita's work featured in Gallery One with the estimate from HK$ 300,000 to 480,00.
2. Ayako Rokkaku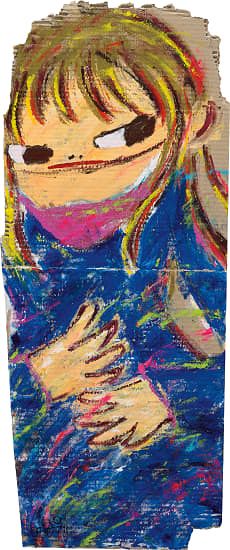 Ayako Rokkaku Untitled, 2007. Estimate HK$150,000-200,000
Ayako Rokkaku started painting in 2002. The entirely self-taught painter would apply paint to surfaces using her hands—her independent approach led to a uniquely vibrant, dynamic style that she is now known for. She has described her process as taking a journey without a specific destination; her compositions emerge organically and spontaneously.
In 2003 and 2006, she won prizes at Geisai, an art fair for emerging artists in Tokyo, organised by the world-famous artist Takashi Murakami. She has had solo shows in Rotterdam's Kunsthal in Netherland in 2010 and the Danubiana Meulensteen Art Museum in Slovakia in 2011, which attracted thousands of visitors.
3. Hernan Bas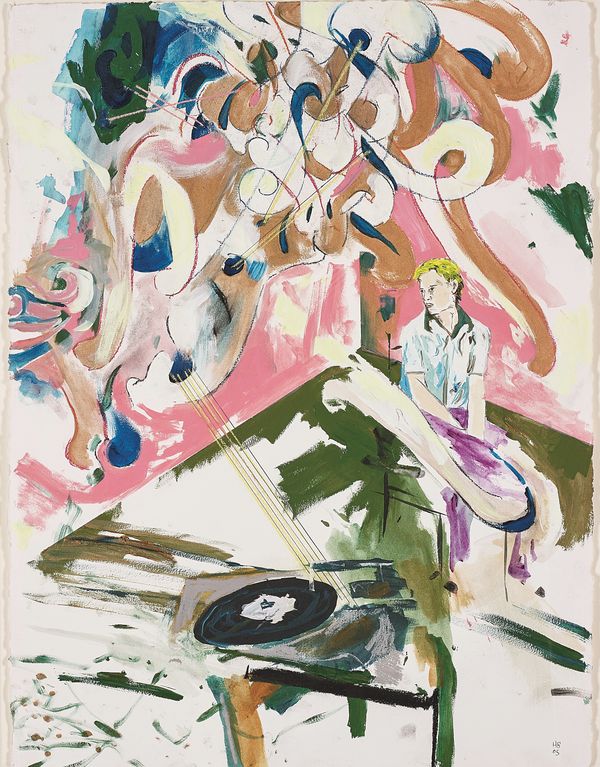 Celebrated for his delicate, passionate depictions of adolescent boys on the threshold of sexual self-discovery, Hernan Bas has, since the turn of the 2000s, developed an iconographic language that merges visual and literary sources spanning classical poetry, religious stories, mythology, and the paranormal.
Hernan Bas' expressionist and highly detailed figurative paintings are openly inspired by late-nineteenth-century decadent art and literature, as well as the concurrent symbolist and decorative style of the French group Les Nabis. Whether confined to the intimacy of a genre scene or lost in the vertigo of a dense, lush, romantic landscape, they inhabit a fantasized world of implicit eroticism and ambiguous sensuality. In March this year, Hernan Bas' Downhill at Dusk (The Runaway) was sold in Phillips New York for US$352,800, which remains an auction record for the artist. The artist is currently having a solo exhibition at Rubell Museum in Miami, Florida, USA.
4. Jordy Kerwick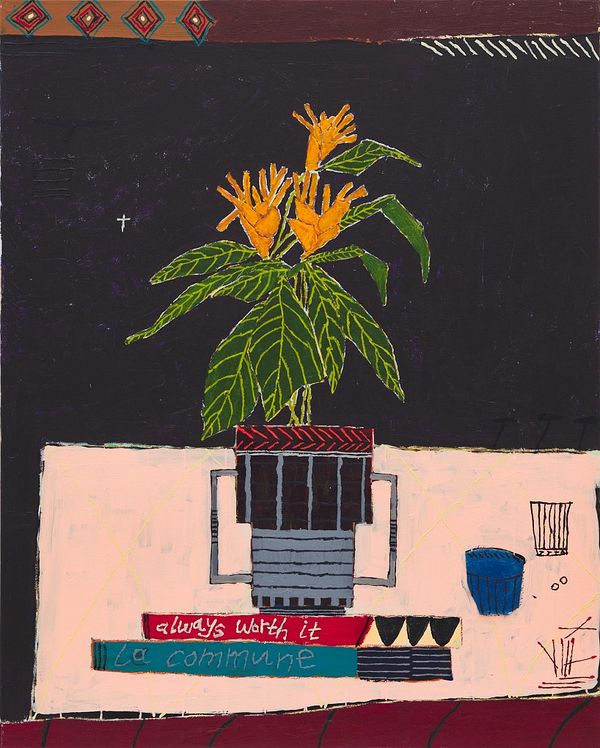 Jordy Kerwick Sans Cigarette, 2019. Estimate HK$70,000- 90,000
Jordy Kerwick combines the historic and the contemporary in his textured works. The self-taught artist works in oil and mixed media, often applying his unique perspective to layered collages. Particularly inspired by the early modern still life, Kerwick's style incorporates symbolic, domestic elements. Recalling vanitas iconography, various objects of contrasting connotation such as flowers and cigarettes are combined within the canvas, depicting the pleasant and grittier aspects of life. His inclusion in Gallery One marks Kerwick's inaugural appearance at auction.
5. Kohei Nawa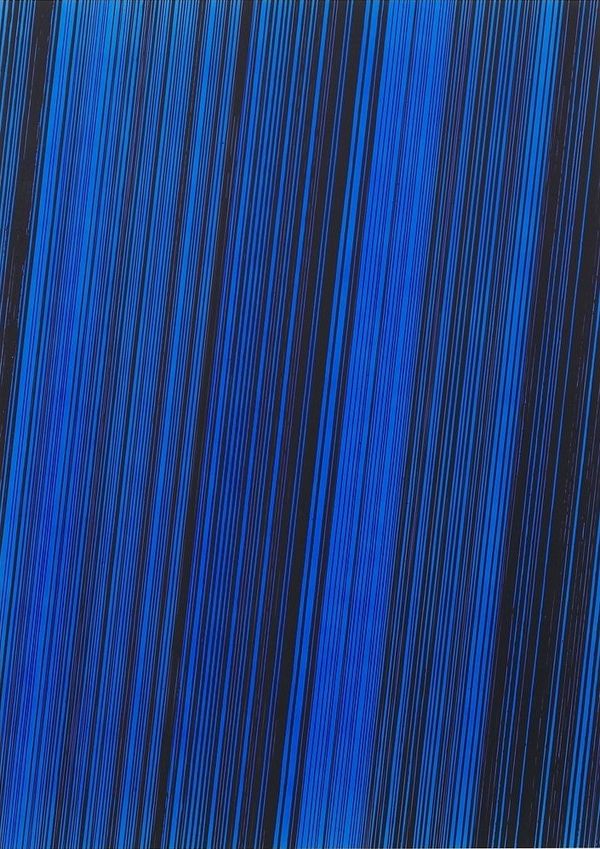 Kohei Nawa explores perception in the digital world, interrogating the fissures between the real and virtual. His work is concerned with the individual in context—how complex structures are made from a sum of many small but intricate parts. Kohei Nawa's Direction series entrances us with an eye-opening approach to visualize gravity. He tilts his canvases at 15 degrees, then pours paint from above. As the highly viscous liquid pulls downwards, it creates these natural patterns of parallel lines as they contrast against the background. Revising paint as both medium and subject matter upon a two-dimensional surface, Nawa traces the invisible forces of velocity, direction, and gravity ever-present in a space, giving his work a distinctive style.
Open for bidding from 28 April to 4 May, the first Hong Kong edition of Gallery One features works by highly sought-after names such as Javier Calleja, Yoshitomo Nara, Takashi Murakami, Zeng Fanzhi, Yayoi Kusama and more, on top of the five works mentioned above. Gallery One Hong Kong will launch Wednesday to Wednesday, opening and closing at 8pm HKT.
Discover More from Gallery One Hong Kong >

Recommended Reading
In Conversation with Caroline Walker >