Gerhard Richter, 12.9.94, 1994. Estimate $30,000 - 50,000. Photographs New York.
Written by Stephen Frailey
In 'Untitled (12.9.94),' plumes of thick impasto like icing lash the right half of the picture, advancing as a pounding avalanche of paint.
Abstraction and the photograph have had a fraught relationship as photography, a relentlessly representational medium, is tethered to that which is actual, and its information inevitably interpreted in literal terms. The photographs produced by the eminent painter, Gerhard Richter, interrogate this presumption, and reconcile the antagonism between realism and the abstract, content and form. They rearrange prevailing certitudes.
First appearing in the late '80s, these modest prints are made from the paint that adheres to the plastic blade Richter famously swipes across paintings, imbricated over incidental snapshots. Perhaps their pleasure is the assortment of various painterly and gestural applications, skidding across the glinting surface of the picture, fluttering in a trellis of color, splashing, blotching, jostling across the picture's laminate; sometimes a veil camouflaging the detail of the picture, the velocity of paint invigorating the photograph's stasis. Sometimes the painted layer seems meteorological; the variety of effect is engaging. In Untitled (12.9.94), plumes of thick impasto like icing lash the right half of the picture, advancing as a pounding avalanche of paint. It feels apocalyptic.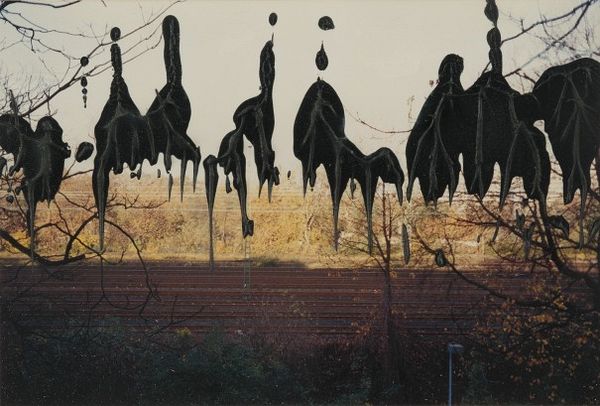 Gerhard Richter, 7.2.96, 1996. Estimate $20,000 - 30,000. Photographs New York.
Like all mark-making on photographs, whether deliberate or chance, it disrupts the familiar illusion of deep space of the image, emphasizing the surface.
Part of Richter's grand significance and accomplishment is in his stubborn resistance to the familiar binary of representation versus abstraction, and the overpainted photographs pose a succinct argument that all representation is abstract. This playful dialogue of materials and categories provides an immunity from conventional meaning, encouraging the photograph's autonomy.
Frailey's recent book, Looking at Photography published by Damiani, is available to purchase here.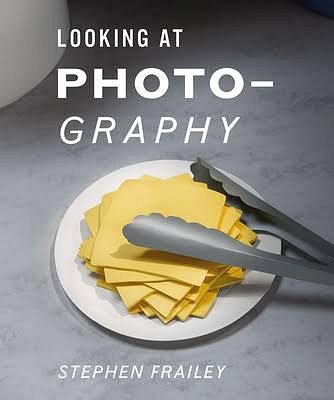 Stephen Frailey is a photographer, writer, curator, editor and educator. His work has been shown, published and collected internationally. In 2007 he founded the photography magazine Dear Dave, and is its Editor in Chief. He served as the Chair of Photography and Video Department at the School of Visual Arts in New York from 1998 to 2018, and founded its MPS Fashion Photography Program. In 2003 he founded the Auction for Photographic Education in Afghanistan to create a photography department at Kabul University.
Discover more from Photographs New York >

Photographs NY Gallery Tour | New York | Spring 2021
This season we sit down with Chris Mahoney and Sarah Krueger as they reveal the highlights of the upcoming New York Photographs sale. The sale will be host to photographs from Robert Frank's 'The Americans,' as well as dazzling images from Hiroshi Sugimoto's 'Lightning Fields' series, and the iconic collection 'William Eggleston's Graceland.'

Recommended Reading
Aldo Cipullo: The Man Behind the Cartier Love Bracelet >
Alexander McQueen, Quarantine, and Invisibility >