The streaming wars would really push forward original content from the behemoths that have come to dominate the space, the originator in the form of Netflix, with the likes of Amazon's Prime Video, Disney+, Hulu, Apple TV+ and HBO Go, to name just a few of the services joining the battle for viewership, consumers would be spoilt for choice across all the platforms, but would feel a bit fatigued by the number of subscriptions, and associated capital outlay, to get access to everything. Broadcast TV would be dominated by George R. R. Martin's fantasy smash hit Game of Thrones, that would come to an end after nine seasons in 2019, leaving mixed feelings among its passionate fan base.
Music would see a resurgence of funk and soul, with names such as Bruno Mars and Ed Sheeran being almost constant fixtures of charts around the world. The movie Parasite would bring renewed interest in international cinema, in particular films from Korea, with the country becoming a media power house, producing TV shows that would find international success, and its wildly successful K-pop music scene that would foster brands such as BTS that have become cultural ambassadors for the region.
The 9th generation of video game consoles, consisting of the Playstation 5 and Xbox Series X, promised a variety of technology improvements, including 4K visuals and ray tracing to make lighting more natural, with a number of franchises discussed in the first section of this book, including Grand Theft Auto and Call of Duty continuing their successes many years later. Another new initiative for the industry was cloud gaming services, such as Google Stadia, Amazon Luna and Microsoft Project xCloud, which have had a bump start but clearly present a vision for the future.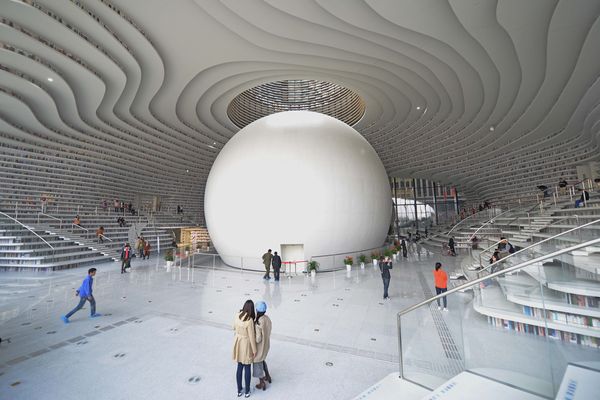 Urban art would become a key part of popular culture, providing a more egalitarian platform for artists such as Banksy, who created public works around the globe to be enjoyed by a wide audience. He would also pull off one of the greatest performance art stunts when his iconic work Balloon Girl would partially shred itself as the hammer dropped on its sale at Sotheby's London auction in October 2018, creating the newly titled work Love is in the Bin. Kaws would also embarrass large installations that could be enjoyed by the public, with his Holiday series that took his Companion works on tour, most notable to float around Hong Kong waterways.
Sport would see a number of outsiders come through and win prestigious championships, including Leicester City winning the 2016 Premier league having had odds of 5000-1 at the beginning of the season, and the Toronto Raptors becoming the first Canadian team to take the NBA title, defeating the Golden State Warriors in 2019, whilst one of the greatest quarterbacks the NFL has ever seen, Tom Brady, surprised many by leaving the New England Patriots after the 2019 season, where he had spent 20 years and led the franchise to an unprecedented six Super Bowls, to join the Tampa Bay Buccaneers.
With all the challenges that 2020 has presented, it is satisfying to look back at this period and see not only how much we have progressed, but to be hopeful about the artistic endeavours of people all over the world.