Friends working together can produce beautiful objects in the design and engineering space, a fact that has been proven frequently in horology. Whether it is a new colourway, the introduction of a cutting edge material or case finish, more involved reconfiguration of a calibre, or a partnership for a good cause, collaboration has been a core theme of horology in recent years and shows no signs of abating.
The earliest projects consisted of watchmakers partnering with other watchmakers to supercharge each other's skill sets, which dates back to the earliest days of timepiece construction with the likes of John Arnold and Abraham-Louis Breguet sharing ideas, the later even taking on Arnold's son as an apprentice. In more recent times, this is most clearly visible in the work of supergroups such as the Harry Winston Opus series and Max Büsser's continued work with his friends, or shorter lived collectives like Maîtresdu Temps.
These are often high brow efforts containing multi-axis tourbillons or complicated calendar mechanisms, with serious price tags to match, but every now and then we get a watch that contains a bit more whimsy. Alain Silberstein is famed for his use of bright colours and rudimentary shapes that make his models appear significantly more playful than the output of more traditional manufacturers. While his namesake brand may have run into some challenges, Silberstein has brought his signature aesthetic to a variety of watches, including models for MB&F. In 2020, he designed his first regulator, using a reference from the Louis Erard collection as his base, to create something that not only sparks a childlike joy, but is also extremely affordable.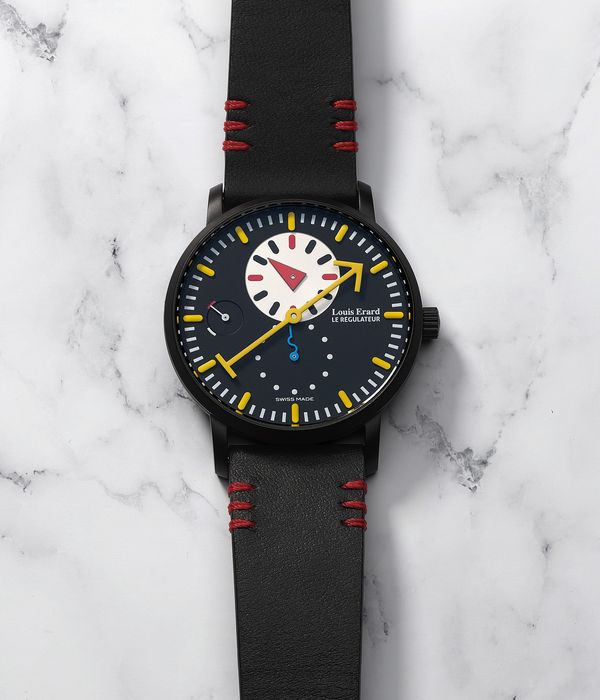 Retailers have long held an important position for brands to reach the end client, and while in recent years there has been a mover for verticalisation and direct sales, there are still some key authorised dealers who continue to perform their key task with total aplomb: knowing the local market better than the manufacture. A prime example is Chronopassion and its colourful founder Laurent Picciotto, who established a presence selling watches in central Paris in 1988, and hasn't looked back since.
Over the years, he has played a key role in bringing some of the greatest name in independent watchmaking to prominence, and was one of the earliest retailers for a then little known brand called Richard Mille, established by his good friend of the same name who had been working in Paris for Mauboussin, prior to starting his now iconic brand. Chronopassion has produced a wide array of limited editions with brands that it represents, including Panerai, Bulgari, Grand Seiko and perhaps the most coveted, an Audemars Piguet Royal Oak Offshore chronograph in sandblasted titanium, all of which have become highly collectible, proving the added value of partnering with someone who has such a close relationship with collectors.
The collaborative movement would really hit a new stride in 2014, as the acclaimed digital publication Hodinkee would begin offering their partnerships with established brands. Founded in 2008, Hodinkee has gained a reputation for first-in-class content around watches and, having initially been conceived as a blog, has since diversified into a print magazine, a podcast, their own book published by Assouline, a robust e-commerce offering, and most recently even providing an easy to use insurance service for watches, something that has long been requested by collectors. Its signature video series, Talking Watches, has become a staple for horological enthusiasts who eagerly await their next instalment, reinforcing how important a resource the site has become for the community.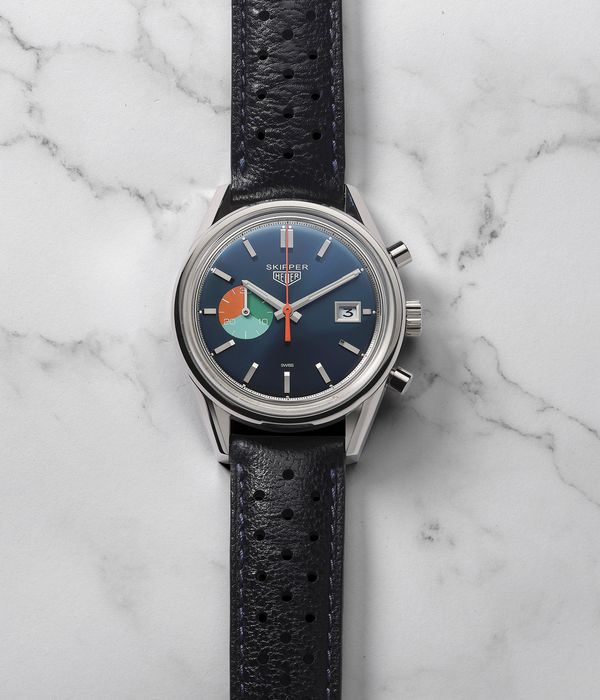 Its digital storefront initially existed to offer straps and storage solutions, then expanded into vintage watches, before presenting limited edition pieces from MB&F, Zenith, Nomos, Vacheron Constantin, Ressence, TAG Heuer, Laurent Ferrier, Swatch, Omega, Grönefeld, Hermès, IWC, Oris, Blancpain and Montblanc over the intervening years. In 2017, Hodinkee would become authorised dealers for a number of brands, utilising all of the team's experience in the challenges of the retailer journey to try and make it markedly better, including niceties such as free shipping and returns, as well as an extended warranty backed by them.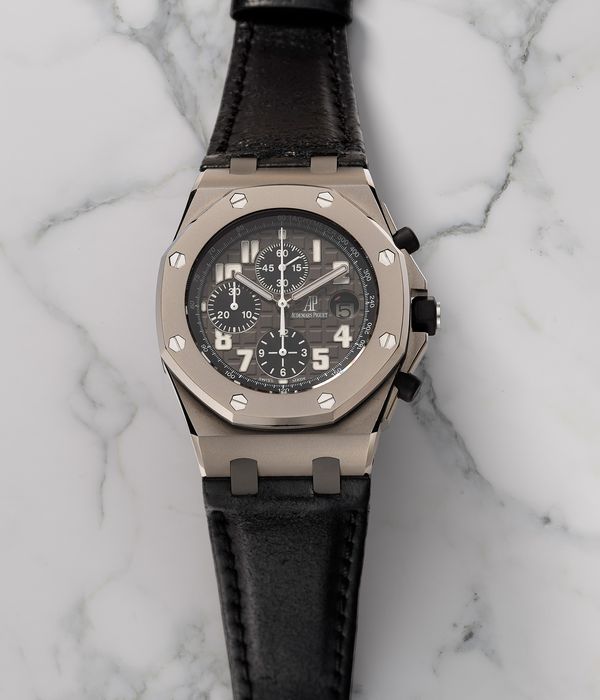 What has made the Hodinkee limited editions so successful, with nearly all of them becoming instant sell out items, is the care and attention to detail that they instil in their content in present in the watches. Not only are the brands they partner with carefully considered to ensure a good fit, but the aesthetic, and sometimes technical, changes made are done in a fashion that is respectful to the manufacturers identity and heritage.
Relationships such as those shared here prove that when there is a close personal connection between the parties involved, and they are deeply familiar with each other's business as well as their respective strengths, the objects created suddenly become substantially more than the sum of their parts, a totem to friendship and collaboration.