These years would commence with a raft of movements that have had lasting positive impacts upon the world, from improved LGBT rights, to pushes for gender and race equality across the globe, the majority of this progress achieved through peaceful protest and perseverance, two qualities certainly required in recent times. Combined with a continued climate change activism, embodied by individuals including Greta Thunberg, there was a huge popular effort to reflect on the world around us, our collective impact on it, and to do what we could on an individual basis to try and improve it.
Wearable technologies including smartwatches, such as the Apple Watch, were initially met with skepticism by many, but have become an indispensable device for a considerable number of consumers. While they certainly have not supplanted the mechanical watch for telling the time to many enthusiasts (some going as far as "double wristing" to get the best of both worlds), the health tracking and less invasive notifications have found a receptive audience. It is a cadre that will most likely only grow as the increasing number of sensors, such as blood oxygen saturation and an electrocardiogram, are built into these devices which, when combined with powerful AI, will become a healthcare companion for all.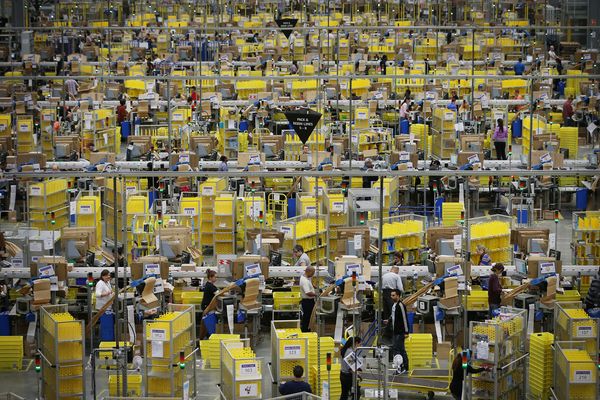 The so-called "retail apocalypse" arrived with many high street names resigned to the history books, as online shopping came to the fore and retailers were not able to adapt. Amazon's store front became increasingly mature in a large number of international markets, allowing users to get virtually everything they require from the company. Supplementing their core retail offering with the Prime expedited delivery service, on-demand video to rival Netflix, a host of Alexa voice assistant AI powered hardware, acquiring the grocers Whole Foods, and the suite of Amazon Web Services to power all of these entities not only made the company a one-stop shop for many consumer, but also its founder Jeff Bezos the richest person in the world.
The mantra of an app for everything would find new frontiers in the late 2010s, with food delivery services, transport solutions (be they car, electric scooter or private jet), dating across all niches, and financial products such as share trading and peer-to-peer payment creating entire new economies. From ghost kitchens to cashless transactions, gig workers to bedroom day traders, influencer marketers to video stylists, there would be a whole range of new jobs that did not exist in years prior.
The COVID-19 pandemic would cause untold damage and uncertainty for many, but it would prove the resilience of the human spirit, forcing use to adapt a new normal, while healthcare professionals on the front line showing exceptional bravery, and scientists toiling away in laboratories across the globe in search for a vaccine.
Prior to the outbreak, the scientific community would continue its stellar run detecting gravitational waves for the first time, validating Einstein's prediction and successfully imaging a black hole. Solar Impulse 2 became the first solar powered fixed wing aircraft to circumnavigate the globe in 2016, proving how far technology had progressed in the space, and YouTube's favourite robot dog, Spot, created by Boston Dynamics (a spin-off of the Massachusetts Institute of Technology), finally became commercially available.
Once again, in front of a challenging backdrop, there were numerous examples of the strength of the individual, and our ability to do great things when we work together.