As comic book heroes made their leap from the page onto the big screen, the Marvel Cinema Universe would enter the common lexicon and in 2012, The Avengers would become the highest grossing superhero movies of all time, only since eclipsed by two of the series' later instalments, Infinity Wars and End Game.
Disney, having acquired Marvel Studios in 2009, continued adding to its portfolio under the watchful eye of then CEO Bob Iger, picking up Lucasfilm and the Star Wars franchise in 2012. This sent the rumour mill spinning about a new trilogy which would come to fruition in 2015 with the premiere of The Force Awakens, co-written and directed by J.J. Abrams, that would go on to gross over 4 billion dollars at the box office, becoming one of the most commercially successful films of all time. At a rather different end of the spectrum, Disney would play on another kind of nostalgia with the animated musical fantasy Frozen, which would become a prevalent part of popular culture and become another great financial success for the house of Mickey Mouse.
Electronic dance music would see a resurgence in this period, but would now consist of many more sub-genres than its previous eras of success, due to the increased use of streaming services and their extensive catalogues. It would be hard during these years to not be aware of Adele, the British singer-songwriter who would release her second and third studio albums titled 21 and 25, that would win multiple awards, and become some of the best-selling albums of all time.
Mobile gaming would be an incredible force during this timeframe, with a number of smash hits emerging such as Angry Birds and Candy Crush Saga, that would see such massive successes that they would spawn movie franchises and company IPOs. The retro vibe would make its appearance in Minecraft, a game that consisted of simple blocky components that fosters creativity in problem solving, and would go on to receive critical acclaim and is still among the most popular games nearly a decade later.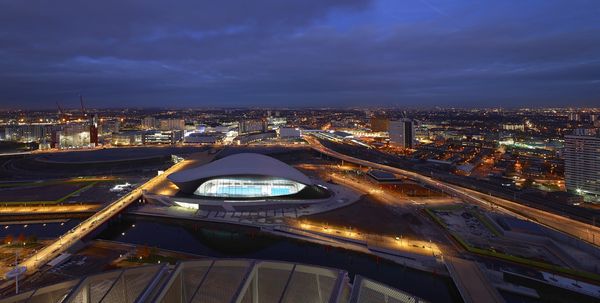 Sustainability would continue to be an important theme, particularly in areas such as architecture, where energy efficiency would become an increasingly important consideration. The theme would also be a part of the 2012 Olympics in London, the only city to have hosted the games three times, and one that did not want to fall into the financial traps that are often associated with the prestigious event. With venues that could easily be adapted for other sporting fixtures after the games had finished, and an opening ceremony that stood in stark juxtaposition to the lavish affair in Beijing four years prior, although in many ways was no less impressive, it was destined to redefine what a host city could offer.
With the world bouncing back, and new sources of creative energy emerging from all corners of the globe, the years that would follow would prove to be important for all facets of our cultural identities.