It would perhaps be easy to conclude, looking at the variety of watches available on the market today, that their development is straightforward. We have powerful technological tools at our disposal that can assist in design and production. Reaching out to colleagues is either through messaging, or as we have become all too familiar in recent months, video conferencing. Space age materials are accepted within the luxury sector, such that it is no longer constrained by the old assumptions of haute horology requiring precious metals. And yet, none of this would be possible without the technical know-how of the watchmaker, an age-old science that has not radically changed, in terms of the basics of power storage, release and measurement. Even the people with the most powerful marketing messages, capable of generating a reality distortion field around them, need the watchmaker that will bring their vision to life.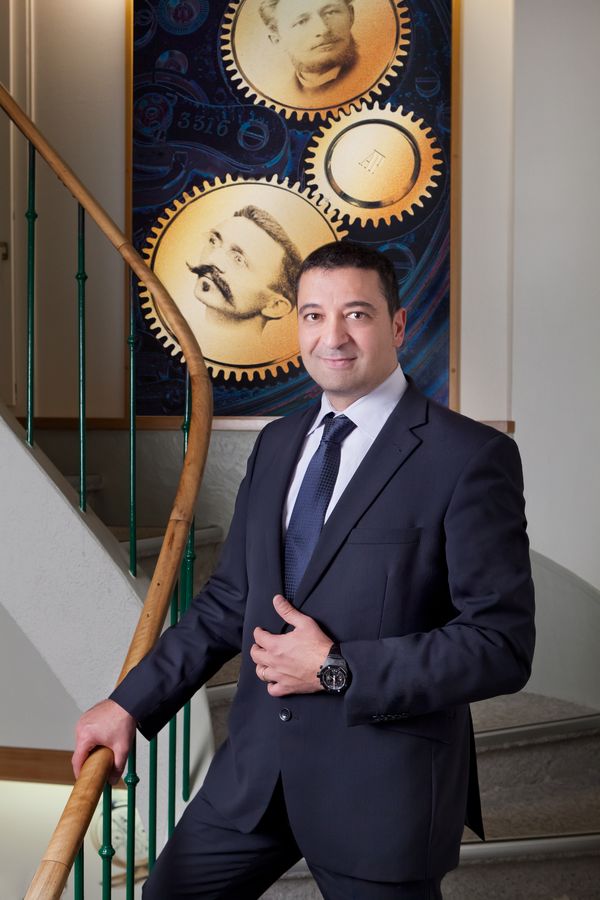 We have already presented some of the most impactful watchmakers of the modern era; extraordinarily though, many of them are all linked to a common thread, a place which gave them inspiration and cultivated the skills that would take them to the next level: Audemars Piguet Renaud & Papi (APRP). The fact that Anthony de Haas, Robert Greubel and Stephen Forsey all worked there immediately prior to their current positions indicates that APRP is a fertile training ground for the modern master watchmaker, but it also points to an environment where creative thinking, beyond the pure assembly and production process, is encouraged; much of that credit can go to one of APRP's founders, Giulio Papi.
Renaud & Papi was originally established in 1986 by Dominique Renaud and Giulio Papi. Both were watchmakers at Audemars Piguet, which was a very different, more traditional watch brand then (the Royal Oak notwithstanding). The watchmaking ethos at the time was that you needed to spend many years going through the motions on decorations and finishing before you were allowed to move onto complications. That time frame did not suit the young Renaud and Papi, who decided to hit the fast forward button by opening their own workshop, focusing primarily on these complications they were so keen to develop. Papi was particularly influenced because he felt that the mechanical watchmaking industry had not evolved much since the mid-1930s, with an apparent obsession on chronographs, but not much else. He could see the potential that all these modern tools and sciences could bring to restarting the research and development aspect of watchmaking, and thus Renaud & Papi was born.
The first executive to entrust them with a project was none other than Gunther Blümlein, who tasked R&P with a modern minute repeater mechanism for IWC and Jaeger-LeCoultre. Other brands started knocking on the door (Blümlein also enlisted R&P for the calibre development on the initial A. Lange & Söhne collection, unveiled in 1994), leading R&P to seek a financial partner to help them grow; Audemars Piguet's CEO, Georges-Henri Meylan, believed in them and the Le Brassus-based company bought a controlling stake in 1992, the proviso being that R&P would be allowed to continue working for other brands.
APRP (as it has become known since 1992) would be instrumental in the launch of one brand in particular, as Richard Mille shared Giulio Papi's thinking that the watch industry was too staid and needed to be much more explorative and daring with the material choices and their application throughout the watch. As you may have guessed, this would be the genesis for Richard Mille in 1997, which truly broke ground on the established norms of what constituted a high-end luxury horology. Watches no longer had to contain platinum or gold to be considered luxurious and valuable, and complications did not have to be handled with gloves, in fear of shocks or even daily wear.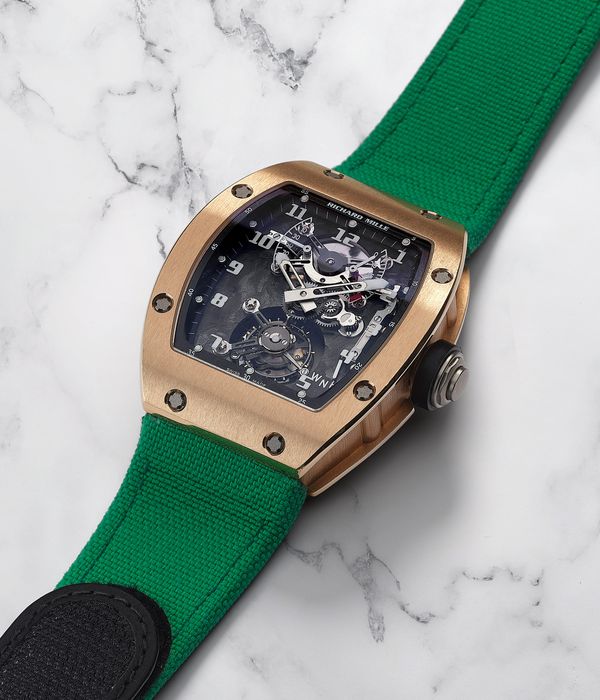 You can take a look at any Richard Mille watch to readily see where the traditional rules were completely re-written, and how the codes that were established from the inception of the brand carry forward today. The tonneau case shape that is represented remains a signature design, with the bespoke screws on the periphery. The RM002-V2 is equipped with one of the most classic mechanisms, the tourbillon, but the carbon nanofibre serving as its baseplate is resolutely modern, yet perfectly adapted to watchmaking as it is extremely stable, displaying little, if any, expansion or contraction across a wide range of temperatures, making it an ideal foundation for a watch. These features are carried forward to the RM015, which gains a dual-time function, showing that a tourbillon is just as well-suited (if adequately protected) for a sporting marine environment. On the other hand, the RM005 is the brand's statement that its concepts are wide-ranging and can be applied to an automatic, time and date calibre, which adapts to the wearer's lifestyle with a variable geometry winding rotor.
Although the company has been re-named Audemars Piguet Le Locle, as it is now wholly owned by the brand, it continues its storied collaboration with Richard Mille, designing and producing the higher end timepieces from its collection, as well as contributing to other client brands across the industry. Giulio Papi is still as motivated as ever by his desire to move the horological arts and sciences forward into the future, as he puts it, "to reform watchmaking".