Robert Greubel and Stephen Forsey are both individuals driven by the passion and love towards horology, and therefore, unsurprisingly, both settled in the Swiss watchmaking industry. Greubel began his early career under the tutelage of his father at his family's watchmaking workshop, Greubel Horlogerie in France. He then moved to Switzerland, joining IWC in 1987, followed by Renaud & Papi in 1990, where he gained experience in developing complicated movements, eventually becoming a partner and director. Forsey, took a different path, having grown up in England and heavily inspired by the fascination towards engineering and mechanics by his father. His horological career coincidently began in 1987, where he would repair antique clocks, and eventually became the head of watch restoration at Asprey London, whilst also gaining accredition through WOSTEP. In 1992, he joined Greubel's team at Renaud & Papi, where he would further hone his vision on complicated watches.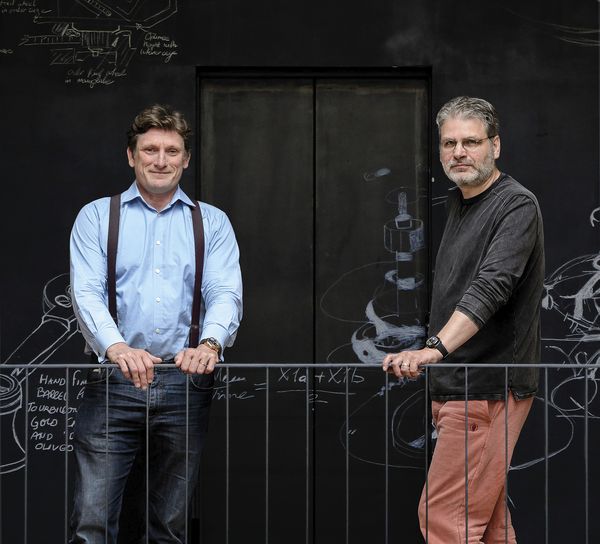 Later in 2004, they branched out on their own creating their manufacture, Greubel Forsey, where they would envision timepieces that broke through from the traditional framing of timekeeping mechanisms, to pursue inventions pushing the boundary of chronometric performance. Aside from the curation of the brand, they were also at the core of every project, with Greubel focusing on the design and creation, and Forsey developing the technical areas. This partnership has demonstrated great executions with their unique inventions, receiving numerous awards and establishing a technical and finishing benchmark for much of the industry.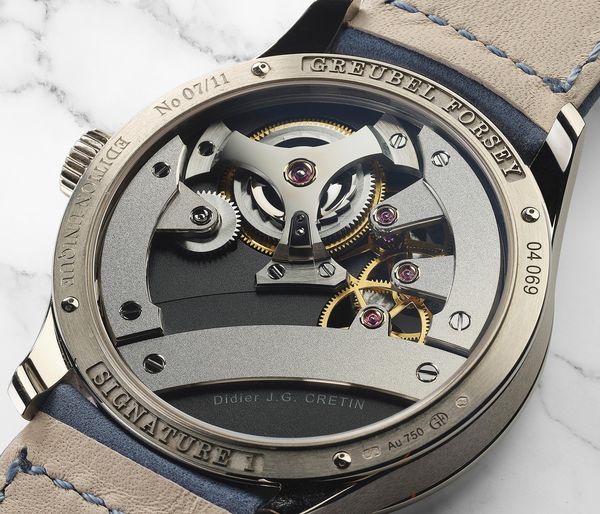 Among their impressive portfolio developed over the past 16 years, technical innovation is certainly a guaranteed element in every timepiece, from a relatively simple (in their sense) Différentiel d'Égalité to a much more intricate and involved complication like the Grande Sonnerie. They continue to explore the boundaries in a modern fashion, and yet with a deep respect for the traditional watchmaking codes, embracing all the challenges that represents. Greubel and Forsey have shown a particular interest in the tourbillon, which Abraham-Louis Breguet invented, but in a way that is not well-adapted to modern wristwatches. The company has done considerable research into how the tourbillon mechanism can be adapted to today's wristwatches, and lifestyle, such that its basic purpose of improving chronometric performance functions optimally. This has led them to develop no less than three proprietary tourbillon escapements: the Double Tourbillon 30°, the Quadruple Tourbillon and the Tourbillon 24 Secondes.
The finishing of any Greubel Forsey timepiece is as impeccable as its technical innovations. The movement is developed and manufactured in their farm and atelier in La Chaux-de-Fonds, with every component of the watch, whether it is hidden or not, hand-finished. It is a superb leitmotiv, although this approach to artisanal craftsmanship is very time-consuming and will inevitably lay a limit on the production number, which neither Robert or Stephen will compromise on, making any Greubel Forsey timepiece exceedingly rare.
It must be said their uniquely three dimensional approach to the architecture of the movement within the watch has given them an instantly recognisable aesthetic. Take the Signature 1 for example; it is a three-hander concept that was originated by Didier Cretin, who is a long time member of Greubel Forsey. Even as an apparently simple watch, being the first Greubel Forsey timepiece to not feature a tourbillon, it demonstrates the brand's uncompromising attitude. It has a captivating depth with the semi-openworked dial, and an impressive amount of black-polished components spread throughout, resulting in a similar approach but different execution, when compared to one of the most coveted time-only watches in the market, the Philippe Dufour Simplicity.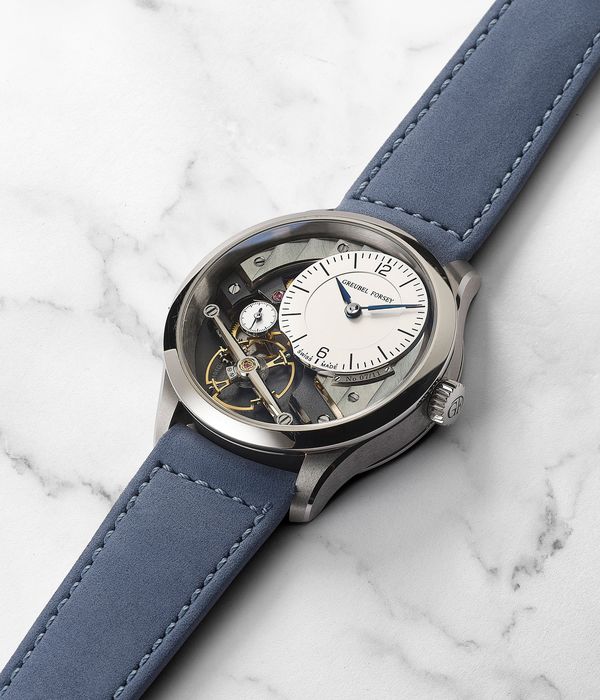 In contrast, the GMT is unmistakably a typical Greubel Forsey watch given the implementation of the brand's proprietary Tourbillon 24 Secondes escapement. One highlight of the GMT reference is that it features a three-dimensional titanium terrestrial globe with universal time indicator, not only with immaculately details continental maps, it also rotates in the same direction and pace as the actual Earth, which allows the wearer to intuitively read the current time anywhere around the world.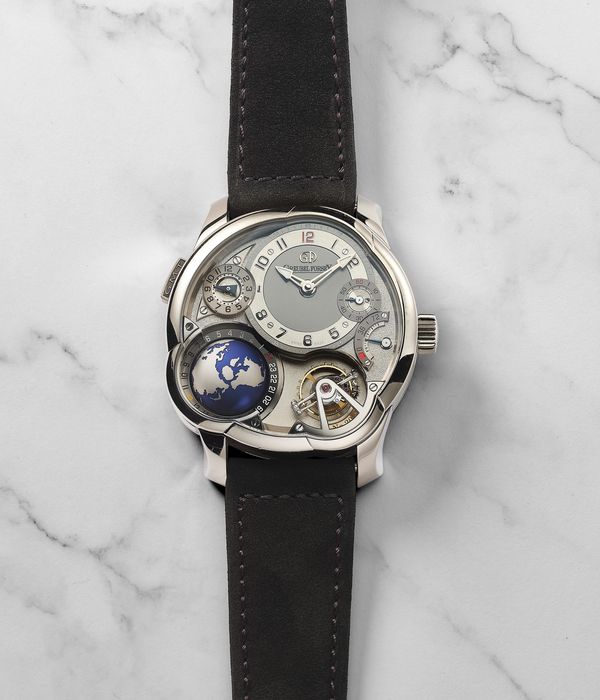 Should someone try to put a Greubel Forsey timepiece into the formula of an argument for justifiable luxury, they are perhaps not understanding their timepieces, but by looking beyond the value proposition, there is an ideological package that such a watch represents. You might get a hint if you look closely at the value relief engraving in some of their timepieces, which literally spells out the brand's ideals, as dictated by Robert and Stephen. While their production remains highly limited, there is a foreseeable increment of importance in the brand and their timepieces, with the connoisseurs now paying more attention than ever on ultra-high-end independents.