It is astonishing looking back at the environment that Philippe Dufour's Simplicity launched in, when it made its debut in 2000. We will touch on how this period represented something of a genesis for the modern independent watchmaking movement in a later chapter, but it is fascinating to consider how many great names were presenting their exceptional creations at that moment.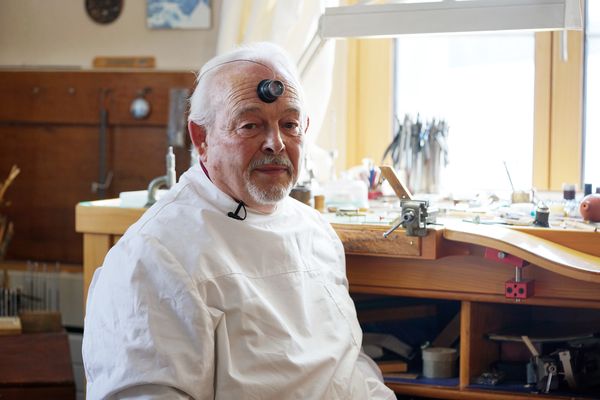 What differentiated Dufour from the other names that are now familiar is that, while they were finding a place within the industry, Dufour had not only been toiling away for more than a decade, he had already created two high watermarks for horology: the first wristwatch grande and petite sonnerie that arrived in 1992, and his landmark Duality which debuted in 1996 as a planned run of 25 pieces, of which only nine were completed.
His CV is well known to many hardcore enthusiasts but it is worth summarising again. Born in Le Sentier, a village in the Vallée de Joux, in 1948, Dufour would take the route of many from the region and train as a watchmaker. Finding work out of school at Jaeger-LeCoultre, he worked in a number of countries, before spending time at Gérald Genta, then Audemars Piguet, then eventually setting up his own restoration workshop in 1987. He would create a sonnerie pocket watch movement during this time that eventually found its way into a run of five pieces bearing the Audemars Piguet name on the dial.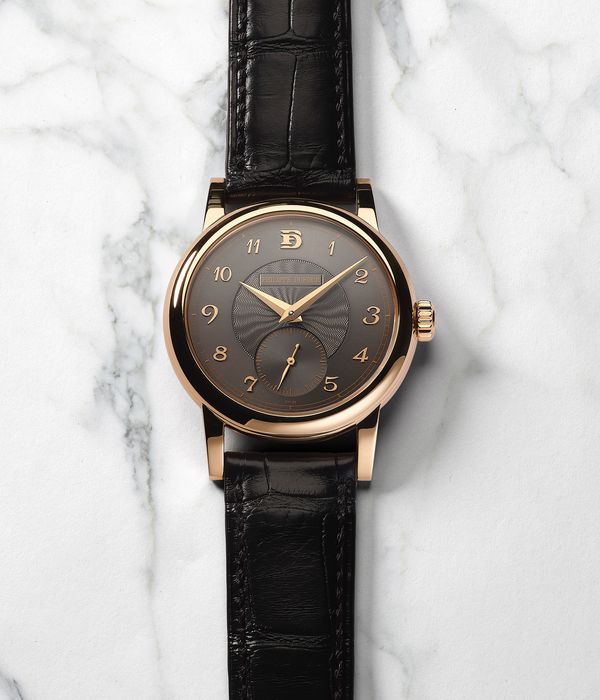 Once the calibre had been re-engineered for the wristwatch format, proving Dufour's aptitude for traditional complications, a pursuit of chronometer precision was next on the list, giving rise to the Duality, that averaged the rates from two balance wheels through a mechanical differential improving stability and therefore accuracy. So, after achieving so much, what would be the next step? Perhaps taking it back to basics.
When the Simplicity launched, it was met with high praise from serious collectors, and a degree of confusion from the wider marketplace. With a price tag that was multiples of the vast majority of comparable models from top tier brands, it was hard to digest for many, but one market with its deep appreciation for craft and the intellectual search for perfection in the handmade was Japan, and Dufour would soon find a cult following in the country that had triggered the quartz crisis.
Initially only intended to be offered in a case size of 34mm, a dimension that Dufour deemed appropriate given the classical inspirations of the watch and one that actually wore extremely well, even on large wrists, thanks to long lugs reminiscent of a Vichet-cased Patek Philippe, there was soon sufficient demand for a larger size such that a 37mm version of the Simplicity would soon arrive. It would be easy to simply fit the existing movement in a larger case with a spacer ring to take up the space, but this is not an approach that Dufour would tolerate, so he went about redesigning the calibre for the broader size.
The movement, based on a Valjoux calibre VZSS and heavily reworked, is truly a thing of beauty for those who can appreciate the pinnacle of fine finishing. Lustrous anglage with deep interior angles that are so hard to execute, with stark, contrasting côtes de Genève engraving to the main plates that offer one of the greatest benchmarks to compare the art of the technique when carried out by hand, versus the widely seen machined produced effect. Countersunk screw holes through and oversized jewels make the calibre feel like a observatoire pocket watch movement ready for a trial. There is also judicious use of black polishing in key areas, including what has to be one of the most beautiful click springs ever created, and obviously hand finished screws with bevels to the slot and edges. It is so hard to write about the movement finishing of the Simplicity without running out of adjectives, and even then one feels like you have not done it justice; the only solution is that if you ever have the chance to inspect one of Dufour's creations with a loupe in hand, it absolutely has to be taken.
The selection process for acquiring the watch was known to be arduous, and required an introduction to Dufour, as well as existing clients vouching for you as a worthy recipient. It became such a fever pitch in later production that there are multiple forum posts from the 2000s that can probably still be found with enough online sleuthing, where people enquired how they could order a Simplicity, only to be quickly struck down and told that it was not possible. As a result, the watches have mainly ended up with very private individuals who were hand picked by Dufour and a network of trusted friends who acted as pseudo-retailers.
With a total of just over 200 pieces made in the initial production run, plus a few bonus pieces for those who are particularly keen supporters of Dufour's work, and now the final, final run of 20 pieces in honour of the anniversary, of which number 0 is shown here, the Simplicity has rightly deserved its place in the hallowed halls of grail status watches among the most prominent collectors. The execution is of absolutely paramount excellence but for a number of proud owners, it is the model's position as a philosophical exercise that makes it such a wonderful object; one man's pursuit of perfection after decades of training and experience, an opus to the handmade on the most simple canvas, that of a three-hand, manual wind, time-only watch.