Sports watches and precious stones don't sound like they go together, and yet, some watchmakers have managed to combine the two with exceptional results, to the point where one would be forgiven for no longer seeing some watches' more utilitarian and humble roots.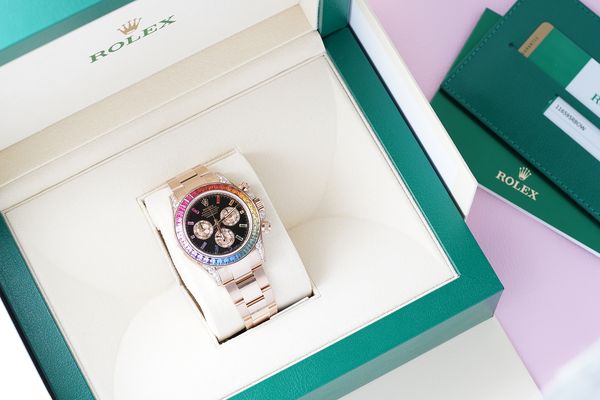 The brand that perhaps epitomizes this type of transformation is Rolex. The very few vintage and current gem-set pieces that bear the crown's logo are unlike anything the brand otherwise makes, and that has led to the rise of a niche of collectibles that attracts both experienced and new collectors – you can count industry titan Jean-Claude Biver as one of its biggest fans.
How did we get here
Gem-set sports watches have existed for longer than most of us think, and more than one path has led to this unexpected genre. Swiss manufacturers began experimenting, very tentatively at first, with the idea of luxury sports models during the late 1970s – a decade defined by the introduction of hybird watches, mixing of technology, alloys and styles.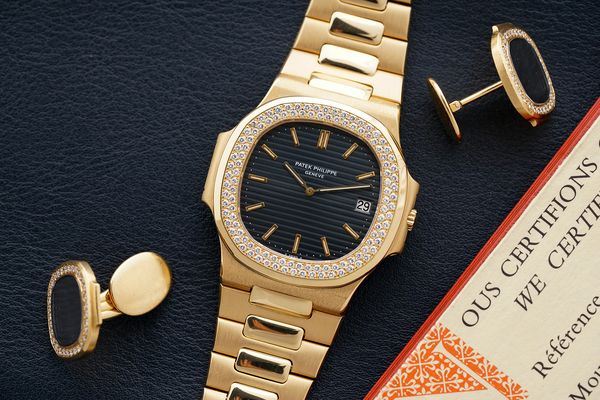 Precious stones then gradually made their way into the collections of several high-end brands as the demand for more lavish styles increased, but for Rolex the change did not happen overnight. Unlike Audemars Piguet and Patek Philippe, Rolex did not introduce a brand new luxury sports watch that would redefine the brand's positioning in one fell swoop. Instead, it took sports watch from its current collection - starting with the Submariner - and began slowly with a two-tone model featuring a few precious stones on the dial. The more difficult exercise of placing stones on a professional watch's case and/bracelet would come next.

Sports Watches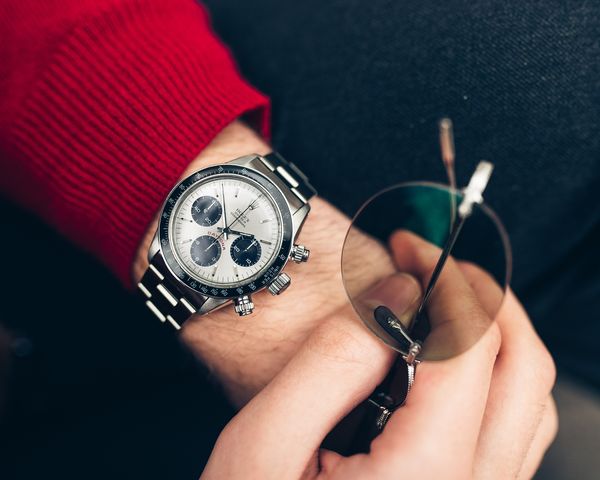 Long before Rolex started placing stones on its professional watches, the brand had made another, perhaps even more radical move which was to start producing those same professional watches in 18K yellow gold.
While production of gold examples remained extremely low, precious metal GMTs, Submariners and Daytonas became available during the 1960s and 1970s, and while they were not particularly successful, commercially speaking, they introduced the idea of a potential crossover between the brand's professional line, which had become synonymous with an adventurous, outdoors lifestyle, and its elegant dress watch collections.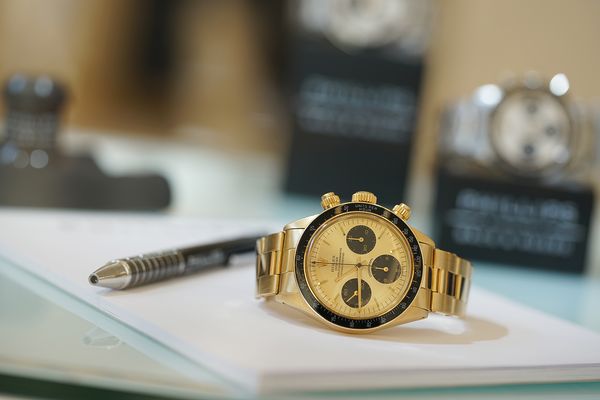 In fact, while yellow gold GMTs, Submariners and Daytonas began making their entrance on the market, Rolex was gaining great experience with gem-setting watches through the Day-Date collection, which lent itself particularly well to this craft. In fact, it is one of the most elaborate pieces from that time period, the very rare "Octopussy", that would become a symbol of what Rolex's expertise in gem-setting, as it is a model that presents a unique gem-set bracelet featuring both round-cut and baguette-cut diamonds, in addition to the more traditional placement of stones on the bezel and dial.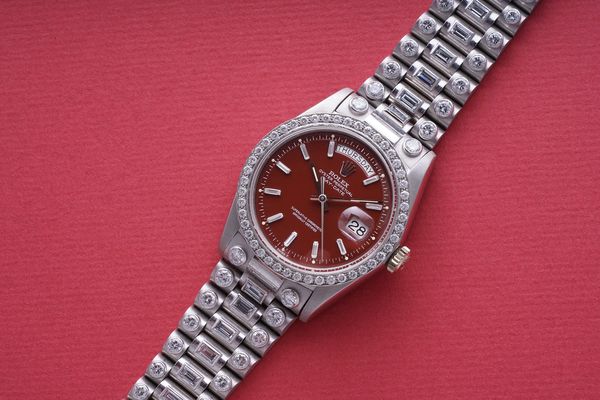 Bejewelled sports models arrived the following decade, during the 1980s, with the introduction of the first serti dial Submariners, as well as the first gem-set GMT models. In both cases, the precious stones do more than enhance the watch's look. In the former, they act as the hour markers, and in the latter, a combination of sapphires and rubies is used to re-create the watch's distinctive red and blue bezel indicating the hours of the day and night.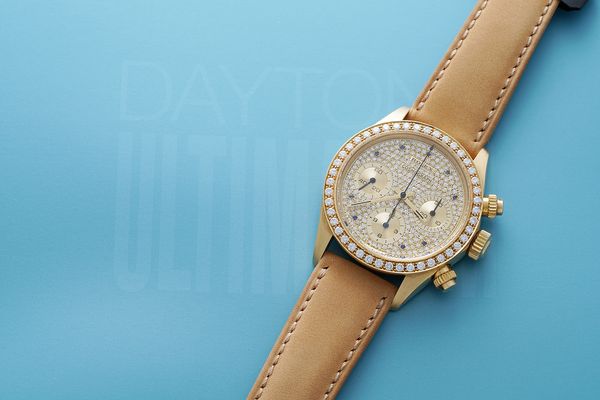 Later in the same decade, Rolex introduced the first two bejewelled Daytonas references – the very rare and sought-after Ref. 6269 and 6270, which to this day remain the first and the only manually-wound Daytona models to feature precious stones. And this time, the stones were not just there to be useful, they were there to please.

Curiously….these two watches are the first gem-set sports watches to get their own unique reference numbers – both the SARU and the serti Sub share their reference numbers with their then contemporaries, the yellow gold quick-set date GMT reference 16758 and the two-tone Submariner reference 16613.
The quick succession of launches suggests a rapidly evolving clientèle, whom Rolex obviously saw reacting well to the two-tone and the yellow gold versions of their tool watches, and who in turn clearly began thinking of the brand as a luxury maker.
So, while its clients (not to mention, its watchmakers) would certainly have been a little shocked by a gem-set GMT and Daytona, these were only the latest versions of watches that had already started their slow metamorphosis from tool to luxury watch.
Rolex would gradually add more gem-set References following the introduction of its first automatic Daytona models, and designs would become progressively more exotic – literally . Here's the Ref. 116598 SACO aka "The Leopard" if you don't believe us.
As one would expect from a manufacture known for their rigorously high standards, Rolex proved itself very particularly adept at creating gem-set watches, and it has caught the eye of many outside the realm of watchmaking.
Today the manufacture employs approximately 20 in-house gem-setters, and use only the very best stones available, by selecting stones of (IF) Internally Flawless quality. But these watches remained largely peripheral pieces in Rolex's catalogues.
Their rarity is one of several reasons why they have enjoyed a relatively peaceful existence away from the public's eye, until recently.
Nicknames

You've guessed it. If we're going to talk about Rolex, and variations on a Rolex theme, then we're going to talk about nicknames. Just as there were for the Daytona (and we could write an article on every flagship model), there are many nicknames given to "Bling" Rolex watches. Let's have a look at just a few:

"Serti" dials – the word "serti" is short for the French word "sertissage" which means gem-setting, and is reserved for dials that feature stones, either on the dial itself or used as hour markers.
The "SARU" – a nickname given to bling GMT models, created using sapphires and rubies

The "Rainbow Daytona" – another nickname inspired by the colours of the stones found on a Rolex bezel, this time on its Daytona range. The Rainbow Daytona applies to yellow gold, white gold, and the more recent everose gold variants.
The "Haribo" – nickname refers to the many coloured stones found on the bezel of the Yatch-Master 40 Ref. 116695SATS, which, instead of forming a perfect "Rainbow" sequence, seem to have been placed at random.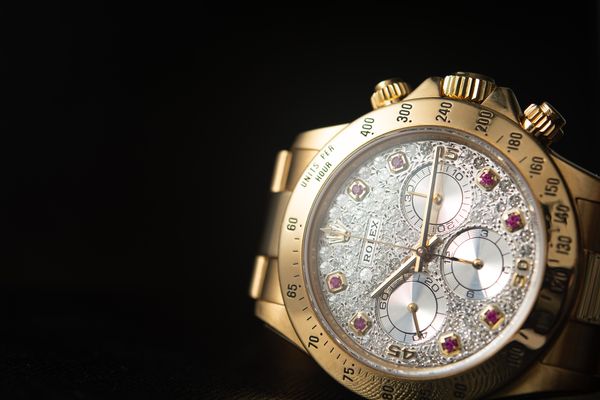 Lot 171 - The present reference 16528 with its beautiful pave dial with ruby indexes exudes finesse like no other. Subsidiary counters, which are usually golden on pavée dials, are in this instance silvered. The reason for this is that the owner of this watch requested and obtained a dial upgrade for his 16528.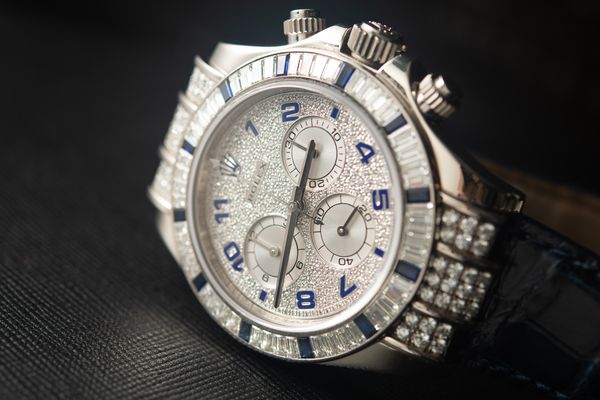 Lot 173 – Another this time later Cosmograph Daytona, from the first generation powered by an in-house chronograph calibre, the present white gold Ref. 116599 is lavishly adorned with 48 baguette-cut diamonds and 12 sapphires, while the lugs carry a further 48 brilliant-cut diamonds balancing the case.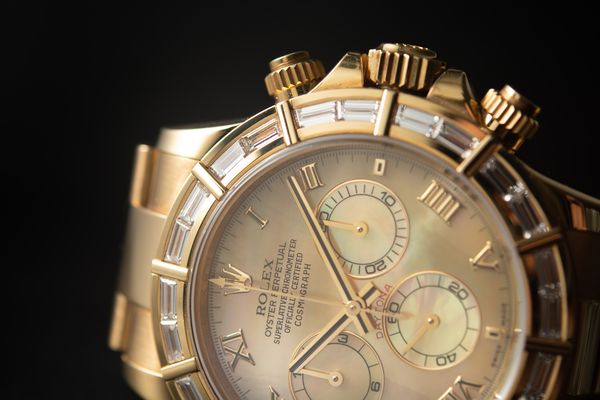 Lot 58 - Fitted with a baguette diamond-set bezel and a mother-of pearl dial, the present watch combines Rolex's gift in gem-setting and special dials. Reference 116568 is cased in yellow gold and is fitted with the Rolex in-house movement, caliber 4130. The yellow mother-of-pearl dial is particularly rare as well. (Circa 2007)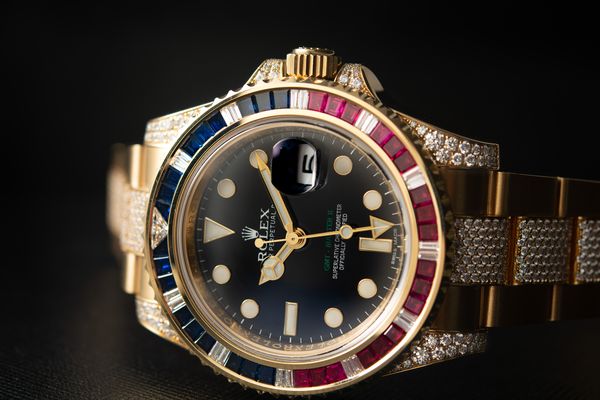 Lot 14 - The baguette-cut rubies, diamonds and sapphires on the bezel of this particuluar, modern GMT-Master II model are breathtaking and set with surgical precision with no visible gaps between them. They are perfectly complemented by the brilliant-cut diamonds on the crown guards, lugs and bracelet. (Circa 2009)