Ormond Gigli, Girls in the Windows, New York City, 1960. Estimate $25,000 - 35,000. Photographs New York.
In celebration of the iconic fashion images coming up at Photographs New York, we've spotlighted key personalities from The Fashion Book, Phaidon's comprehensive guide to the most influential names—and images—in fashion history.

Charles James
"Every James dress was a tour de force of sculptural imagination…Self-destructive and irascible, James couched his designs in pseudo-systems and supposed geometries, but made his name as the maker of the extravagant concoctions that defined the conservative picturesque in post-Second World War fashion. A new generation discovered James with his retrospective exhibition at the Metropolitan Museum of Art in 2014."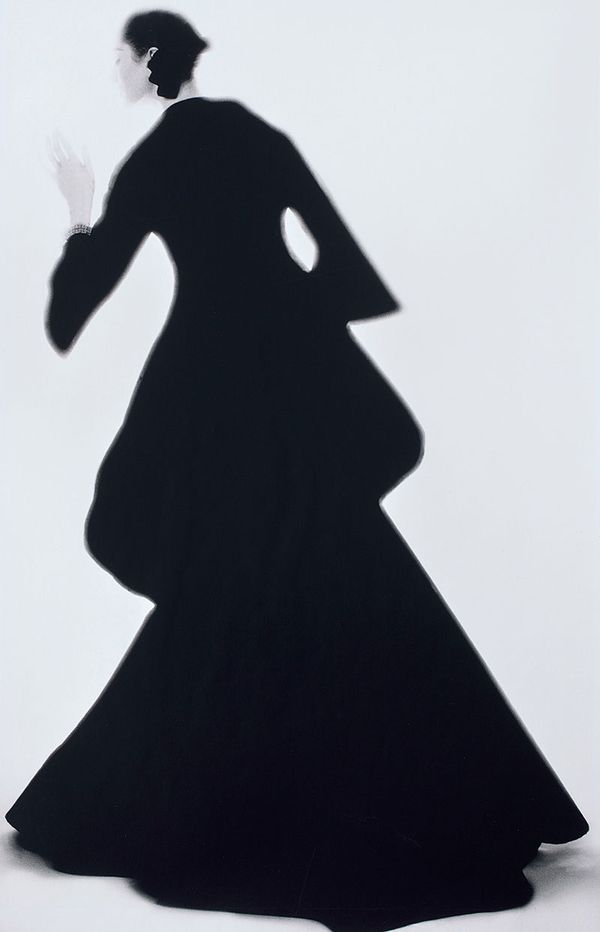 Lillian Bassman, Charles James Dress, Carmen, New York, Harper's Bazaar, 1960. Estimate $5,000 - 7,000. Photographs New York.

Gianni Versace
"Brightly coloured, sexually exuberant and celebrity-endorsed, Versace's clothes brought something of Hollywood glamour back to fashion. His sexy, extrovert designs were worn by the famously rich of both sexes, from rock stars to royalty – Elton John to Diana, Princess of Wales. One Versace dress could make a woman's career (as Elizabeth Hurley found out when she wore his safety-pinned column), and he is credited with fuelling the supermodel phenomenon with his flamboyant, baroque style. It often seemed out of step with modern sobriety, but Versace celebrated the breadth of fashion. He said, 'I don't believe in good taste,' and then created a demure pastel suit for a princess. In 2002 a major exhibition dedicated to him was held at the Victoria & Albert Museum, London."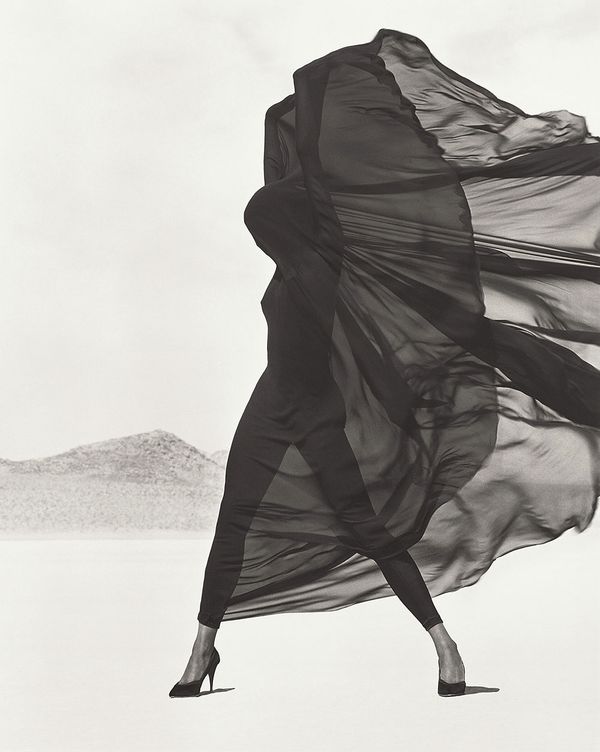 Herb Ritts, Versace, Veiled Dress, El Mirage, 1990. Estimate $40,000 - 60,000. Photographs New York.

Yohji Yamamoto
"In 1981 Yohji Yamamoto presented his clothes to a Western audience for the first time and effectively turned the notion of fashion as structured, sexy and glamorous on its head. Experts were shocked, labelling the collection 'Hiroshima chic'; it was composed of androgynous shrouds in several shades of black, worn with flat shoes, little make-up and a stern expression. But the shock turned to admiration. Yamamoto dropped out of a law career to work for his widowed mother in her dressmaking shop. He followed this with a fashion degree at Tokyo's Bunka Fashion College, and set up his own label in 1977. He says, 'My clothes are about human beings: they are alive. I am alive.' His vision of women, and later men, as independent, intelligent, liberated artisans has elevated his status to that of a fashion legend."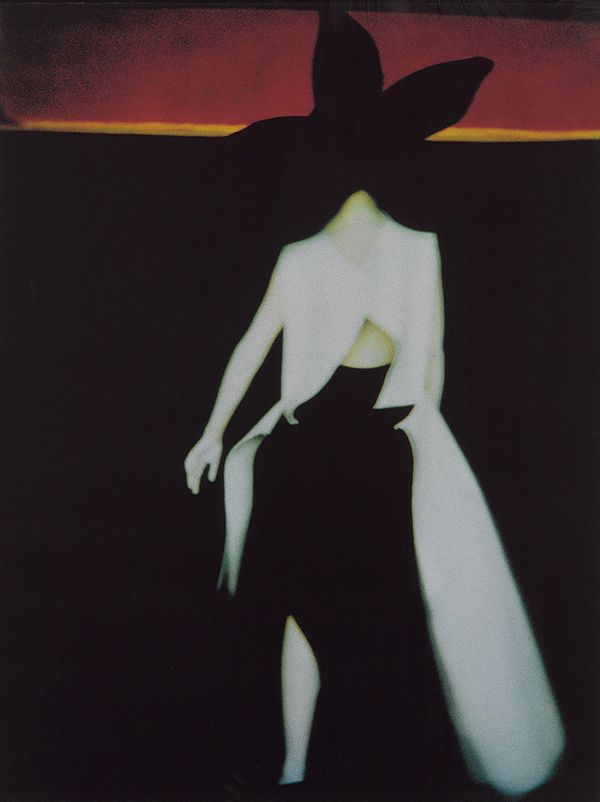 Sarah Moon, Fashion 4, Yohji Yamamoto, 1996. Estimate $35,000 - 55,000. Photographs New York.
Excerpts from The Fashion Book, conceived and edited by Phaidon Editors and now fully revised for 2020.
Discover More from Photographs New York >

Recommended Reading
Transcendence: Photographs from the Peter Fetterman Collection >