Walasse Ting, I Bring You a Spring, 1971.
Phillips' Private Sales division curates and exhibits some of the world's most sought-after works from the 20th and 21st centuries. Often ahead of the curve in the auction industry, our Private Sales team has established a pattern of sourcing works that are underrepresented in the secondary market and appeal to multiple types of collectors. Here, the team showcases their favorite works on offer exclusively online through The Room.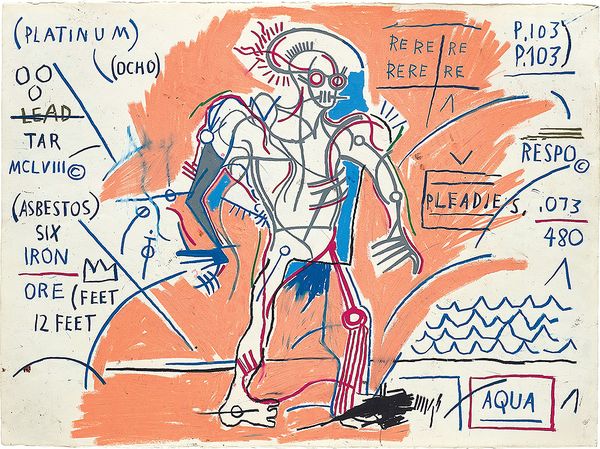 Miety Heiden, Deputy Chairwoman and Head of Private Sales
"You can never go wrong with Basquiat. The work, executed in 1983, is one of my favorites because of what one might consider to be quite an unusual color palette for the artist. Basquiat's work tends to gravitate towards the use of harsher primary colors, but here we have an interesting, vibrant peachy-orange that encloses the figurative subject matter and creates a sense of dimensionality around the distinctively-Basquiat line work. This work would definitely find a very good home in my London apartment."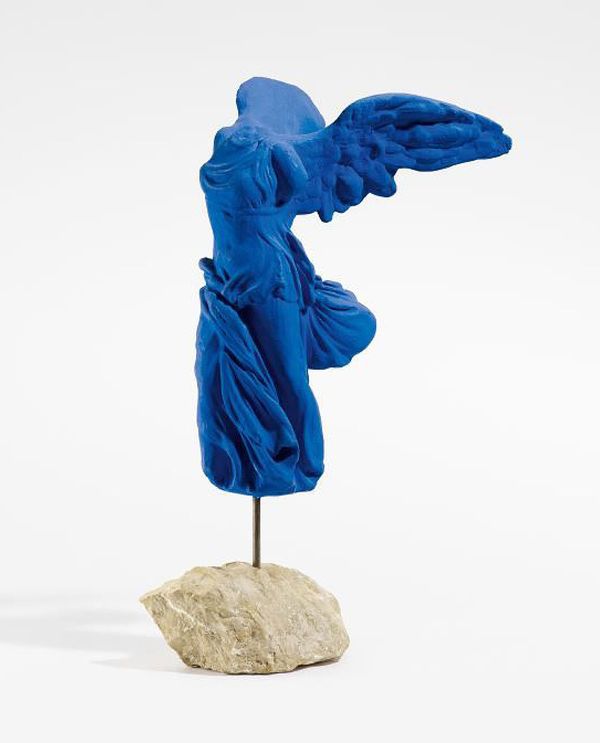 Yves Klein, La Victoire de Samothrace (S9), conceived in 1962 and cast in 1973.
Kirsten MacDonald, Regional Director, Scandinavia
"It's a beautiful sculpture symbolising victory with reference to the Greek history. I've always been captivated by Yves Klein's blue color that to me resembles infinite possibilities."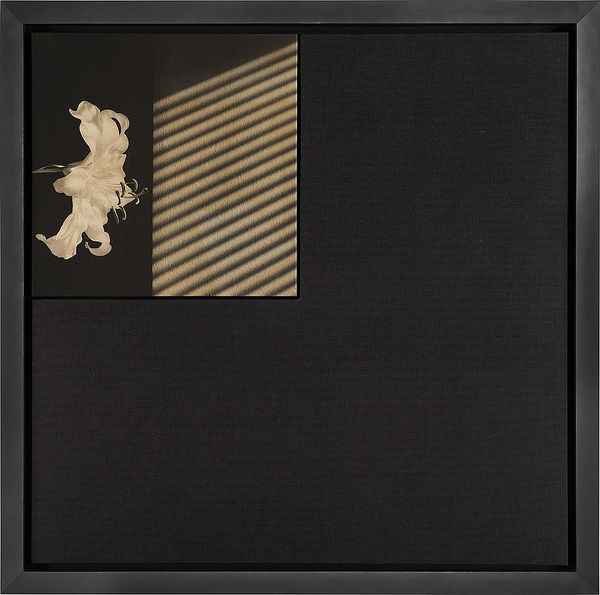 Blake Koh, Regional Director, Los Angeles
"Lily is a pretty special work of art. Made in 1987, it feels like a direct engagement with minimalism, not an art movement usually associated with Mapplethorpe's work, but a movement that had clearly been one of the dominant forces in the New York art world of the 1970s. On the one hand, the work feels like a request to consider photography as a work of art, as a medium chosen by an artist rather than as some form of documentary information. While this idea seems obvious to us today, this was certainly not yet the case in 1987, and so Mapplethorpe's use of photography within a framed canvas makes a concerted effort to move beyond the conventional perceptions of what photography could achieve.
Mapplethorpe chose a ribbed piece of canvas, with distinct horizontal lines that play beautifully with the diagonal lines of light and shadow in the photograph. This overall geometry is then contrasted with the distinctly un-regular and un-geometric form of the flower. This comparison then brings up the organic vs man-made nature of the entire composition, a flower that is acutally a cropped photograph, the diagonal lines which are themselves organic in that they are cast by light, and the manufactured and cropped canvas, made of organic material. The entire piece has both a seamless blend of blacks and greys, with a constant tension between the man-made and the organic.
And that tension is itself an eloquent expression of Mapplethorpe's own move into the artworld, introducing an organic honesty about sexuality and the human body, into a world of pictures that had recently been devoid of the human image. Famously, many found his depictions of male sexuality too much to bear. So I read the flower in this work as a kind of self-portrait, existing with and yet pushing against the geography of the art world in the 1980s.
All that, and beautiful to look at, I would love to take this home."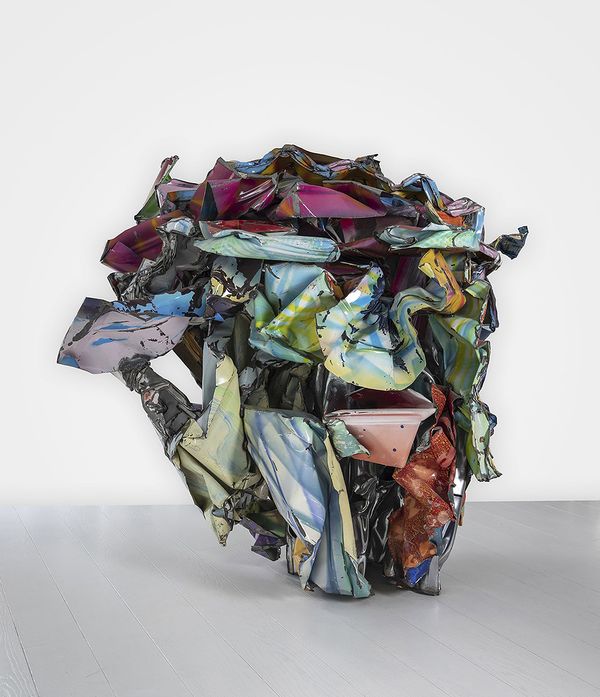 Candida Sodre, Regional Director, Brazil
"What fascinates me in Chamberlain is the ability to choose the metal, the pieces he found or made and arrange it in such a way that becomes an amazing expressionist sculpture. I imagine it as a painting that leaves the wall and comes outside to the garden, with its beautiful vitality. I also love the colors here... It would look spectacular in my patio."

Discover More in The Room