Lily Kwong's selected photographs on view at 450 Park Avenue.
Photographs, New York.
Now on view by appointment at 450 Park Avenue, learn more about a special section of our installation curated by landscape artist and photography enthusiast Lily Kwong.
Robert Adams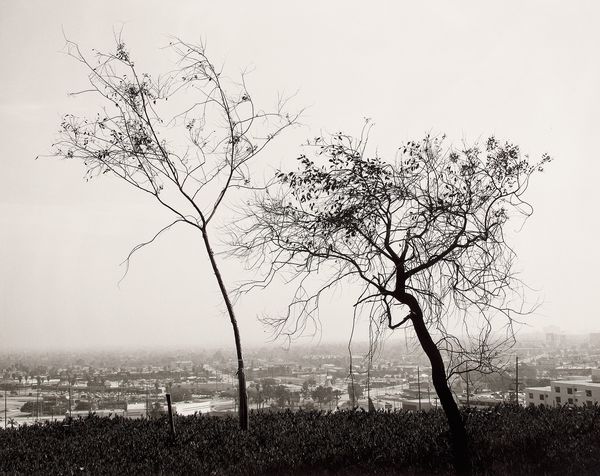 Robert Adams On Signal Hill Overlooking Long Beach, 1983. Estimate: $15,000-25,000.
Adams is one of the most prolific chroniclers of the evolving American landscape - this photograph appeared in the extraordinary body of work spanning four decades, What Can We Believe Where? Photographs of the American West. His striking meditations on humankind's relationship with the natural world captures the ecological devastation of suburbanization and mass deforestation, but somehow this solemn photograph gives me hope. We cannot change what we cannot see.
Matthew Brandt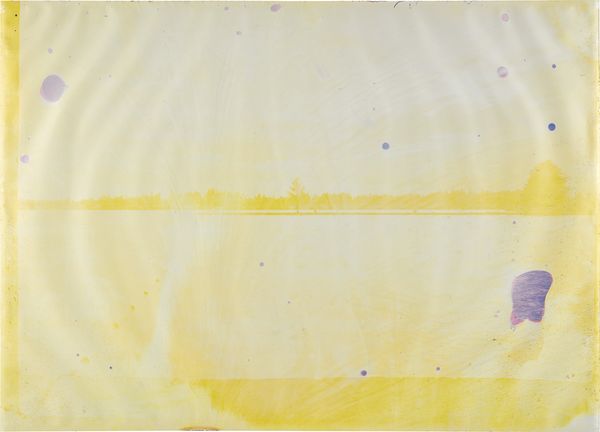 Matthew Brandt Lake Tapps, WA 3, 2012. Estimate: $7,000-9,000.
You can feel the hand of Mother Nature in this print - the alchemy of a photograph of Lake Tapps soaked in the waters from the lake itself - it's just haunting!
Art Sinsabaugh

Art Sinsabaugh Untitled (Midwest landscape), circa 1965. Estimate: $4,000-6,000.
Panoramic vision has always captured my imagination - it expands the possibilities of the human eye, and this elegant black-and-white composition of flat Midwest farmland feels like it stretches back to a forgotten, simpler moment in American history.
Richard Mosse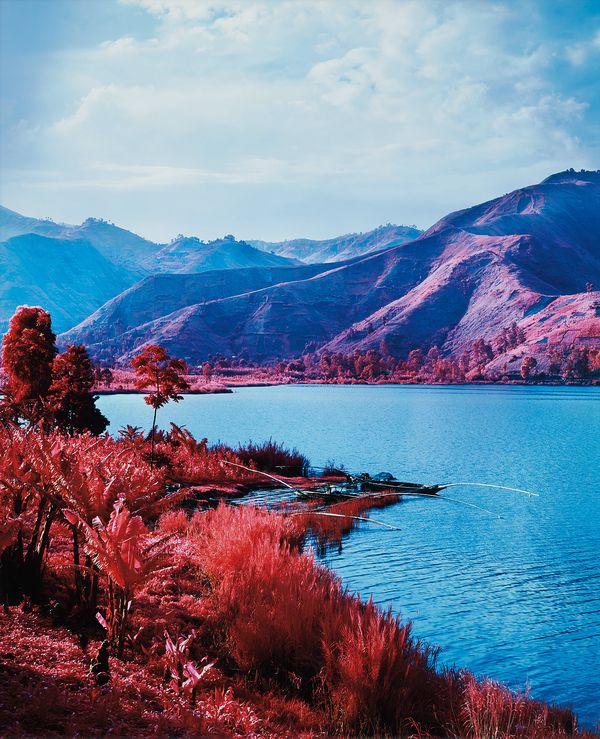 Richard Mosse Seen and Not Seen, 2012. Estimate: $20,000-30,000.
Mosse's psychedelic landscapes from the war-torn regions of the Democratic Republic of the Congo give me chills. Using a large-format camera and now-discontinued aerial surveillance film, the infrared technology registers an invisible spectrum of light that renders green landscapes in vivid hues of plum, hot pink and crimson. Developed for military reconnaissance, it's disorienting to be struck with the image's electric beauty & the implied violence and tragedy simultaneously.
Ryan McGinley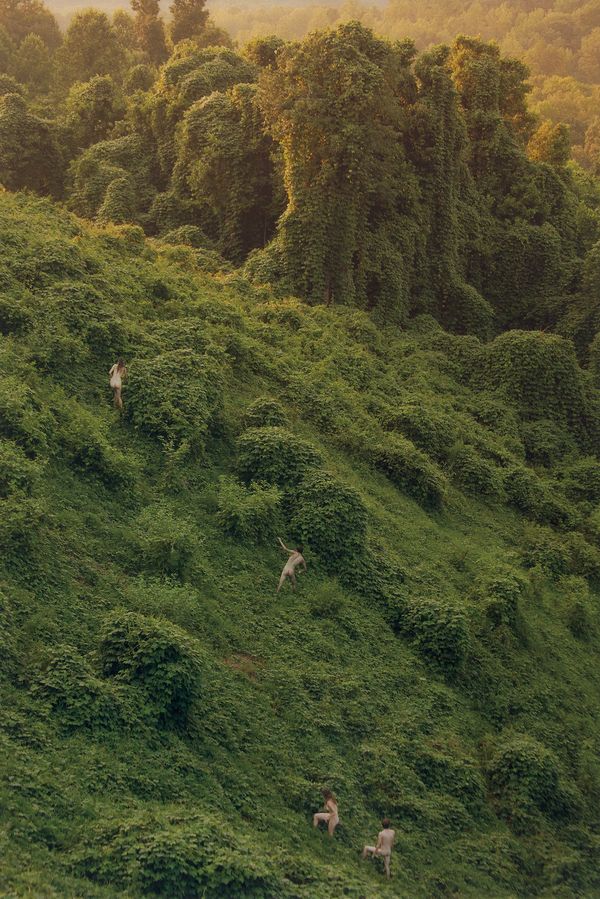 Ryan McGinley Kudzu, 2014. Estimate: $15,000-25,000.
As a landscape artist, I am well aware that much ink has been spilled on the "sinister" growth of kudzu - America's most infamous and devastating invasive vine that has swallowed literally millions of acres of our country's great landscape. McGinley's Kudzu shows four fragile, vulnerable naked bodies also partially consumed by the killer weed. As I sometimes like to say, "Nature bites back."
Jeanette Klute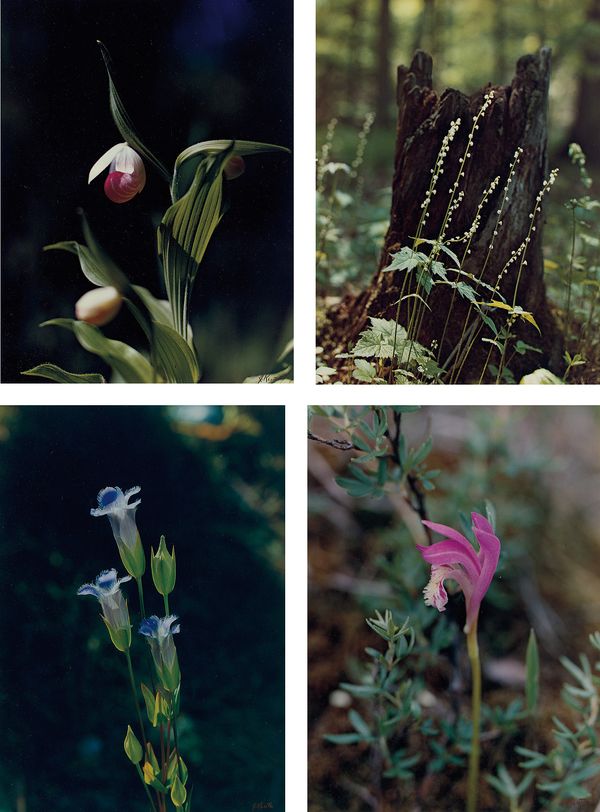 Jeannette Klute Maquette for Woodland Portraits, 1954. Estimate: $10,000-15,000.
Klute was a groundbreaking figure for her innovations that led to the rise of color photography as an art form, and a pioneer for women in the industry. Her Woodland Portraits series are quiet, poetic and landmark prints that I could stare at for eternity.
Todd Hido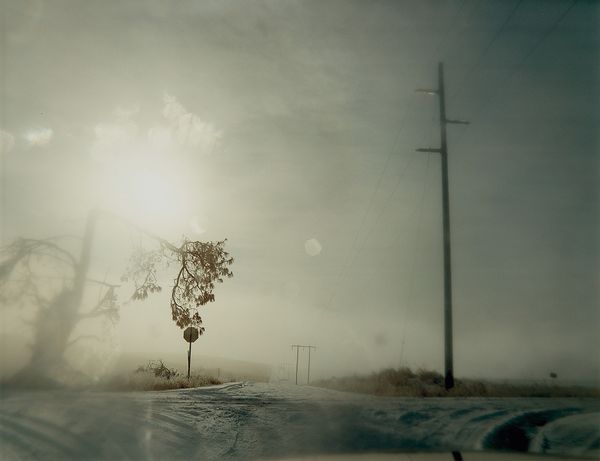 Todd Hido Untitled, #6097 from A Road Divided, 2007. Estimate: $8,000-12,000.
I fell in love with photography in high school when I was studying with the curator of Pier 24 Photography, Chris McCall, and interning at Fraenkel Gallery. I was heavily influenced by Bay Area photography, and felt so connected to Hido's evocative and arresting work that I gathered up the courage to write him a fan letter. We struck up a correspondence and Todd ended up photographing me a couple of times in my 20s, and I continue to cherish the prints and books I've collected from him over the years. He brings a narrative power to the landscape, and captures nature so beautifully in all its dreamlike wonder.