Marisa Yiu, Co‐founder/ Executive Director, Design Trust.
Phillips is delighted to offer a special charity auction benefitting Design Trust, an initiative of the Hong Kong Ambassadors of Design, as part of the 20th Century & Contemporary Art & Design Hong Kong Day Sale. Since the establishment of the Design Trust in 2014, the organization continues to positively impact the design community by providing fellowships with overseas and local institutions, helping grant recipients expand their portfolios in the fields of research, skill-building or practice. In addition, Design Trust aims to actively accelerate the development of meaningful projects that advocate the positive role of design. We had the opportunity to speak with Co-Founder and Executive Director Marisa Yiu to learn more.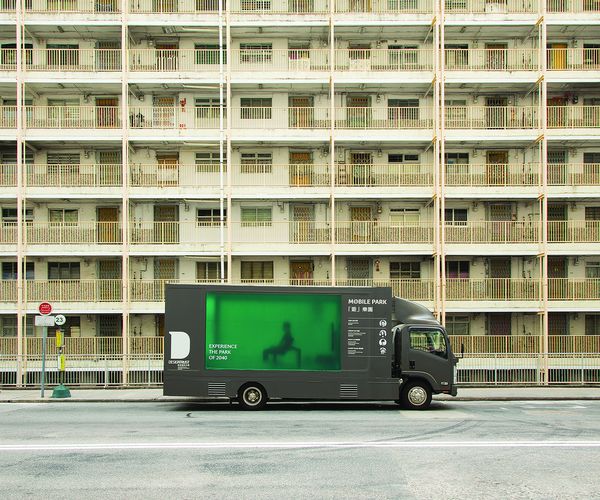 Design Trust advocates for the positive values of design, shaping a better city and region through the Design Trust Futures Studio programme. "Mobilepark" by Wendy Wu, Ricky Lai, Xavier Tsang as part of DTFS 2017. Mentor: Sam Jacob. Lead Curator: Marisa Yiu.
PHILLIPS: Tell us briefly about Design Trust's broader mission as an organization.
MARISA YIU: As a dynamic platform, Design Trust provides responsive funding to develop design expertise, build research initiatives and content related to Hong Kong, the region and beyond. Since the establishment of Design Trust in 2014 by Hong Kong Ambassadors of Design, a registered charity in Hong Kong since 2007, the initiative continues to positively impact the design community to support scholars, design researchers and practitioners. Through the provision of fellowships with partnering overseas and local institutions, grant recipients expand their portfolios in the fields of research, skill-building and practice and with a goal to benefit the public. We support innovative, thought-provoking projects in various design disciplines including, but not limited to, graphics, media, wearable technologies, architecture and the urban environment.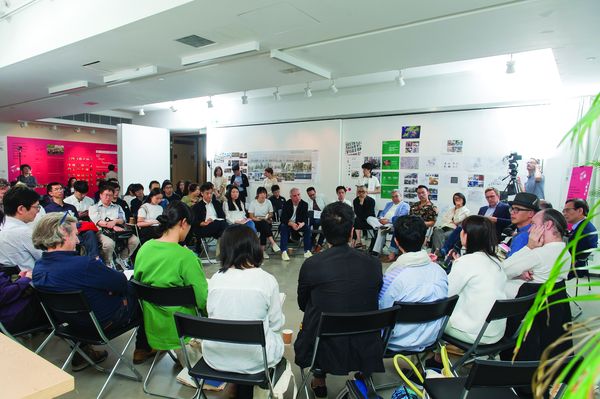 Through community events, design dialogues and public lectures, Design Trust encourages interaction, exchange and discussion on a wider community level.
P: When did you first get involved with Design Trust? How has your role evolved since then?
MY: I have been involved since 2007, when HKAoD was founded alongside other individuals from Hong Kong's business and design communities, and joined the Board of Directors. We spearheaded the first-ever design festival in Hong Kong called DETOUR, which subsequently became the first cultural event to take place in the former Police Married Quarters. For 2010 DETOUR, we were given access to the Central Police Station Victoria Prison site for a large scale design festival, which I was excited to catalyze. We also hosted the first-ever Pecha Kucha event series in Hong Kong as well as initiated the Designer's Exchange program. In 2013, I have to admit I had an epiphany to transform our registered charity to raise design excellence and engage with more positivity around the values of design research, so I rewrote the mission, vision and proposed a strategy. A few key players like Alan Lo, Bonnie Chan-Woo, Lars Nittve, Eric Schuldenfrei to Su-Mei Thompson supported this vision and gave a lot of advice.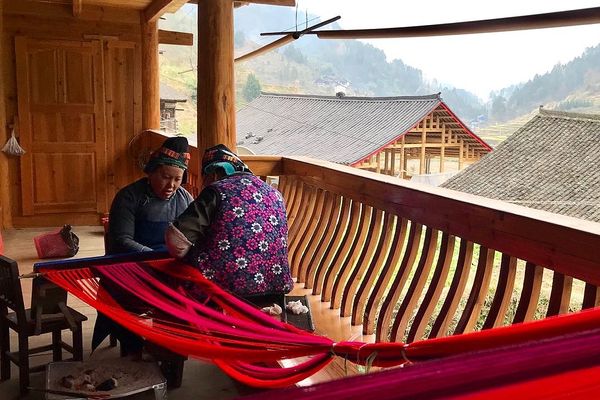 Design Trust Grants support the development of research, design and culture of the Greater Bay Area and internationally. Grantee Elaine Yan Lin Ng conducted a heritage craft research initiative with an aim to preserve Guizhou textile heritage and to create a transferrable ecosystem. Image courtesy of Elaine Yan Lin Ng.
In 2014, the DESIGN TRUST initiative was officially established as a grant funding platform, we had the first M+/ Design Trust Research Fellowship introduced to support projects on design and architecture in Hong Kong and at that time we still called the region "Pearl River Delta" region as a focus on our city in the context of neighboring cities like Shenzhen, Macau to even Guangzhou as sites of inquiry and collaboration. Throughout the years we have also strengthened our Advisory Committee and Trustee council, and continue to foster cultural exchange through local, regional and international partnerships, including the Design Trust / RCA Fellowship in Design Curation in London, aimed to address the burgeoning field of design curating in a global context, whilst bringing other NGOs locally and internationally like the influential 1982 non-for-profit Storefront for Art & Architecture based in New York to Hong Kong. We expanded the presence of Design Trust in Beijing and Shenzhen with programs in 2015. To date, we have supported over 125 grantees projects and collaboratives, and over 100 public events and workshops in the last few years.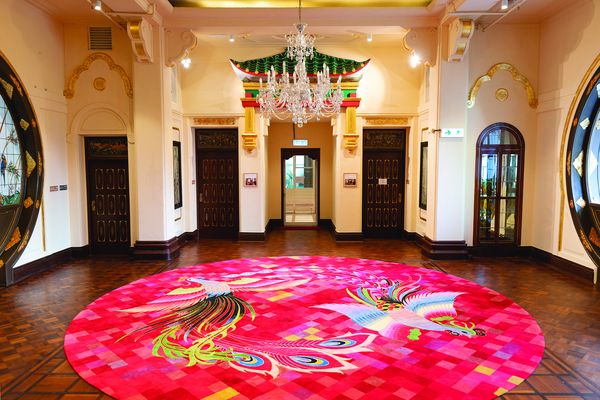 Dancing Phoenix by Elaine Yan Ling Ng, as part of Design Trust Futures Studio 2019 in collaboration with Tai Ping. Mentor: Lyndon Neri & Rosanna Hu. Lead Curator: Marisa Yiu.
P: What are some of the projects you've helped execute at Design Trust that made you most proud?
MY: With an aim to further advance our mission, we expanded our focus to grow the organization's outreach by launching a new flagship program DESIGN TRUST FUTURES STUDIO (DTFS) in 2017, a new platform to give young, emerging designers and curators opportunities to work on projects mentored by leading designers and practitioners in the exploration of materials, production, and to put forth the positive value of design assets in Hong Kong and beyond. Under DTFS 2018, we were able to work with different communities, stakeholders, private and public agencies to policymakers, to rethink our public space through four pilot micro-parks conceptual designs with an aim to transform the micro-park designs into reality. I am pleased to share that two out of four of these pilot sites' construction works are underway. On the patronage side, we are grateful to have so many dedicated supporters and engaged committee members who volunteer their time to support besides philanthropic acts. One of my proudest moments was when inspiring architects like Rem Koolhaas & David Gianotten (OMA) said yes to support and work alongside young experimental architects in HK to produce our annual flagship gala event in 2018, and last year 2019 ARCHIGRAM's co-founders Sir Peter Cook and Dennis Crompton inspired and worked closely with our HK based grantees to create a special installation and shared their 1960s archives with us. This truly represents the generosity of our NGO, bringing designers, experts and patrons together collectively, and allow us to build a cultural ecosystem in a vibrant and open-minded manner.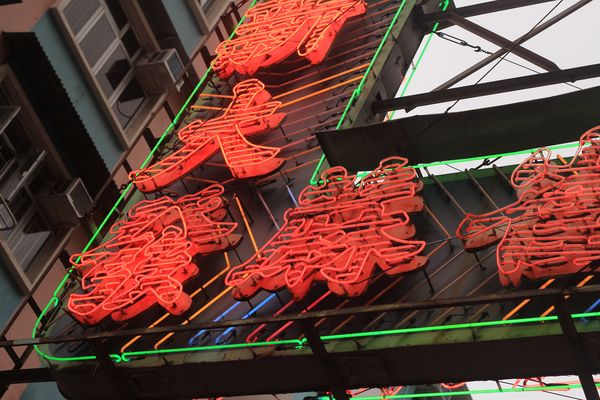 Addressing archival urgencies through Design Trust Seed Grant, grantees Brian Kwok and Anneke Coppoolse conserved 1,000 neon sign drawings from one of Hong Kong's last remaining neon sign makers. Image courtesy of Brian Kwok and Anneke Coppoolse.
P: How has your organization's base in Hong Kong affected the work you do? What is special about being in that particular city?
MY: With every challenge comes opportunities and potentials, Hong Kong's urban density and smallness enable us to rethink how space is utilized and how we can create impact through smallness, through our DTFS 2017 program "Small is Meaningful" our designer mentees were pushed to think out of the box and explore the future of micro-living and the role of public space. Another interesting aspect of Hong Kong is its rich history, multi-cultural influence, and heritage, and how design can offer a critical lens into how we interpret heritage, making and craft. Through our DTFS 2019 program, a series of site-specific projects were created with new sustainable and material innovations at the backdrop of the 1930s Haw Par Mansion, opening up heritage sites in new and exciting ways whilst inspiring the public to join free to public programming. We have so much more to uncover in our incredible city of Hong Kong!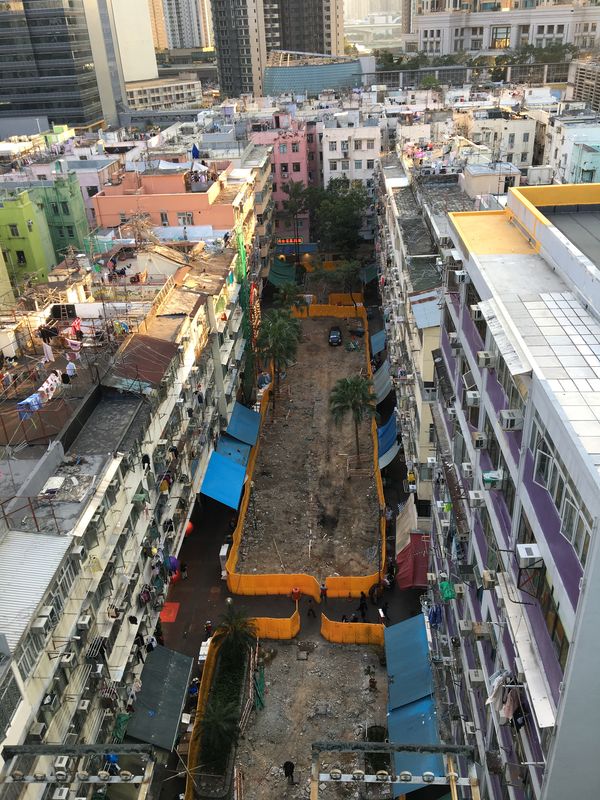 Going beyond conceptual ideation, the aim is to transform the micro‐park designs into reality. Yi Pei Square Playground's construction work is underway and to be carried out by Hong Kong public agencies.
P: Of the works Design Trust is bringing to the auction, do you have any favorites? What would you want to keep for yourself?
MY: Honestly speaking, all and each of them are special and unique in their own way, we are grateful to all the designers/ artists and collectors for their personal donations to our cause. The fundraising auction is part of our efforts this year to raise funds for our Grant programs. This unique section features 14 works generously donated by the design and cultural community, and include works by Michael Lau, Stanley Wong (DTFS 2017, 2018 Mentor), MAP Office (Design Trust Feature Grantee), Mak Ying Tung 2, Michael Young (DTFS 2019 Mentor), Zaha Hadid Design, Studio Swine (DTFS 2019 Mentor) to incredible pieces by Ingo Mauer, Enrico Marone Cinzano etc.
If I had to hone in one, a piece that is extra special for DESIGN TRUST is the work of our first Feature Grant recipient MAP Office, whose project "Uneven Growth" was exhibited at the MoMA in New York in 2014, MAK Vienna 2015, and many other museums later. Their project explores the uneven growth and different forms of ecologies in Hong Kong. Adding eight new islands to the existing 263 islands in Hong Kong to address various communities and their culture and economy. Their work "Hong Kong Is Land" blends myths, fiction and history to construct new territories and atlases, with an aim to promote universal values and a global connectedness from Hong Kong to the rest of the world.
All proceeds of this fundraising auction will go towards supporting DESIGN TRUST's core mission and granting programs to foster and nurture the design community in Hong Kong and the region, addressing the immediate impact of covid-19, as well as ongoing efforts of the realization of DESIGN TRUST FUTURES STUDIO micro-parks across Hong Kong.
Learn more about Design Trust HK >