Tejo Remy, You Can't Lay Down Your Memory Chest of Drawers, designed 1991, fabricated 2008.
High Museum of Art, Purchase with funds from the Friends of the Decorative Arts, 2008.161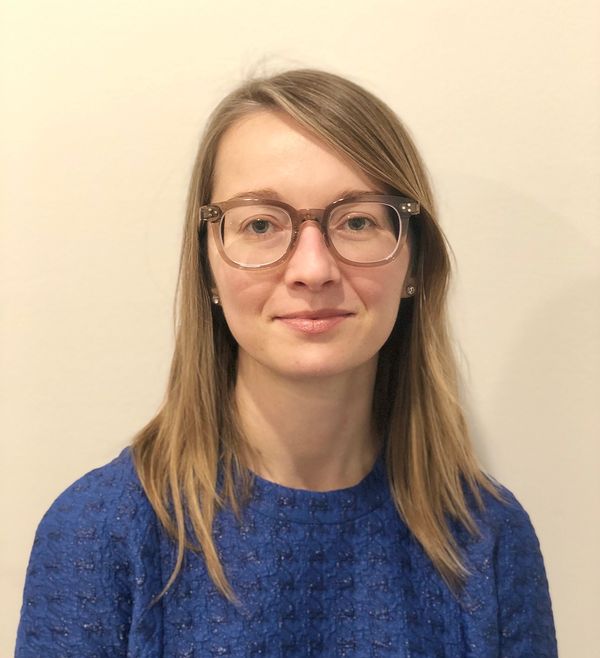 Monica Obniski, Curator of Decorative Arts and Design at Atlanta's High Museum of Art.
PHILLIPS: There is a renewed focus on design and craft within the Arts. What do you think are some of the contributing factors to this?
MONICA OBNISKI: I firmly believe that design is one of the most accessible areas within an art museum. These works tend to be familiar, and therefore an excellent entry point to introduce more challenging design objects and ideas—subversive, I know! I think also that because the academic field is still young, there is much scholarship still to be done, which makes design broadly appealing within the arts.
P: Is there a subfield of Design that you feel deserves greater attention?
MO: Recently, textiles have become my jam. As a field that has been long designated within the purview of women, I think that highlighting the technical skill and design abilities of weavers and textile artists of all genders is long overdue.
I'm also really interested in designers that engage in a social practice. The world is burning, melting, and generally, ailing‐‐we can't simply rely on beautiful objects (although these works still have a place to provide respite and joy in chaotic times). I think that progressive designers will make propositions about how we will live in a post-COVID-19 world. Further, the Black Lives Matter movement has highlighted structural racial injustice that exists everywhere, from the urban planning of our cities to exclusionary practices within institutions. While design and protest have long been linked, design's foundational objective is to solve problems—and the design of an antiracist society is the greatest challenge of our generation.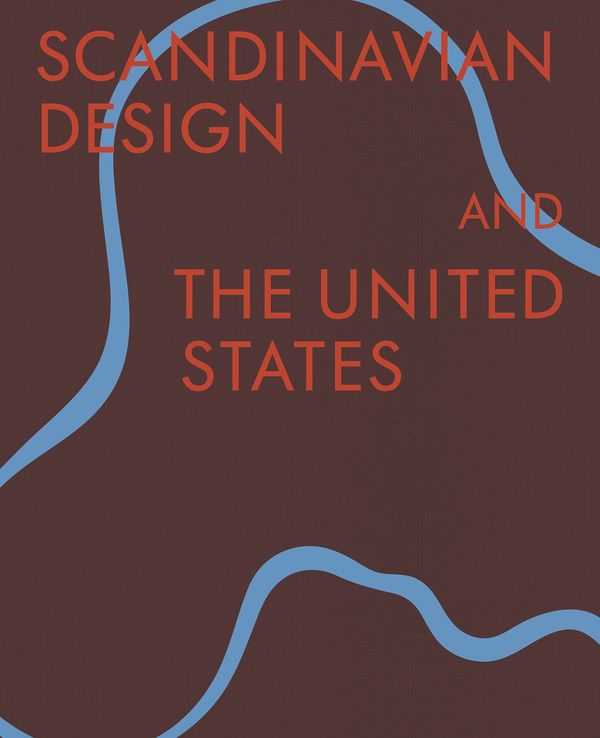 P: What kinds of Design‐related exhibitions would you like to see more of in the future?
MO: Less heroizing and fewer superlatives (I'm not really interested in the "best" or the "first"—as these markers are exclusionary historical constructions)! I'd like to see more diverse (culturally, geographically) stories and lesser‐known figures written into new design narratives (small plug: I think this is one of the strengths of the Scandinavian Design and the United States project, which I co‐curated with Bobbye Tigerman from LACMA, in which we attempt to revise a Bauhaus‐centric American design history). Finally, we have an obligation to support BIPOC designers, and I'd like to see more institutions providing a platform for the creative expression of a diverse range of voices.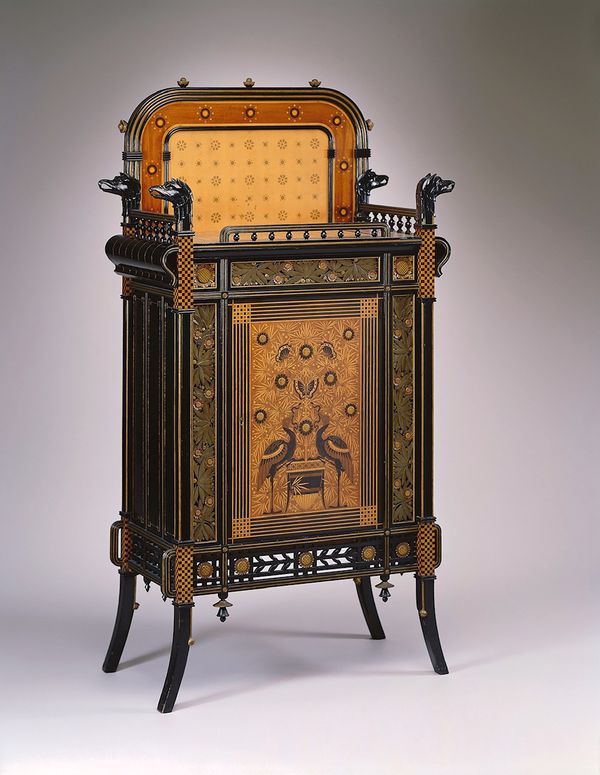 Herter Brothers, Cabinet, ca. 1875. High Museum of Art, The Virginia Carroll Crawford
Collection, 1981.1000.51
P: What distinguishes the High Museum's Decorative Arts and Design collection from others?
MO: The High's DAD collection is distinguished by its rich historical holdings, including the remarkable Virginia Carroll Crawford collection of 19th and early 20th-century American decorative arts, alongside the museum's commitment to contemporary design. Design commissions have become part of the DNA of the High's collection, due in large part to previous curators, including Ron Labaco's community‐driven formation of Tejo Remy's You Can't Lay Down Your Memory Chest of Drawers to the Atlanta social and popular cultural associations depicted by Roberto Lugo in Trails and Trials: A Century's Journey to a Dream, commissioned by Sarah Schleuning.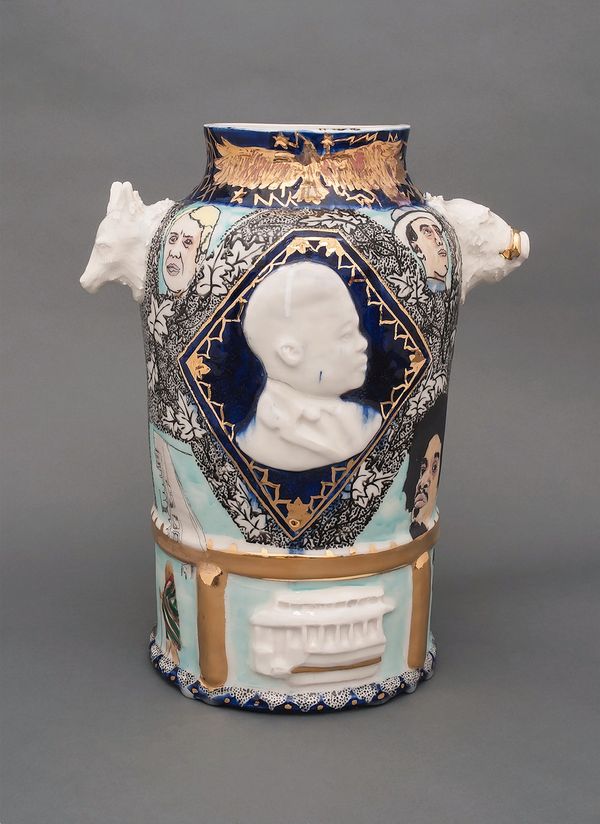 Roberto Lugo, Trails and Trials: A Century's Journey to a Dream, 2016‐17. High Museum of Art, Purchase with funds from the Decorative Arts Acquisition Endowment, 2016.207
P: What are you most looking forward to working on at the High Museum over this next year?
MO: Well, I'm most looking forward to all museums reopening! The landscape will certainly be different, but museums are spaces for convening conversations about all types of topics, and the concurrent crises could be a great opportunity for design dialogues around racial injustices, universal healthcare, public services, civic engagement, etc.I'm in the process of pitching several exhibition ideas—some with contemporary designers and another on a particular American‐Japanese titan who may have designed a playground in town—as well as proposing a new direction for the ongoing piazza activation project (FYI: SO – IL's installation Murmuration will open in July). I'll also be busy learning the collection, making some interventions in the permanent collection galleries, and getting to know the various design communities in Atlanta. It's going to be fun!