Katherine Bernhardt Untitled, 2016. Estimate: £4,000 - 6,000.
To be offered in online auction Desktop.
Beginning on 8 April, Phillips will host a series of themed, cross-category online-only auctions throughout April and May. An auction of Editions and Works on Paper will kick off the series on 8 April, followed by two concurrent sales – Current Mood and Desktop – which open for bidding on 15 April. The Editions sale, which will run online until 16 April, will feature 50 lots by both modern and contemporary masters. Current Mood will be dedicated solely to contemporary art, while Desktop will offer a selection of contemporary art, editions, and design, with works by Katherine Bernhardt, Donald Judd, and Donna Huanca, among others.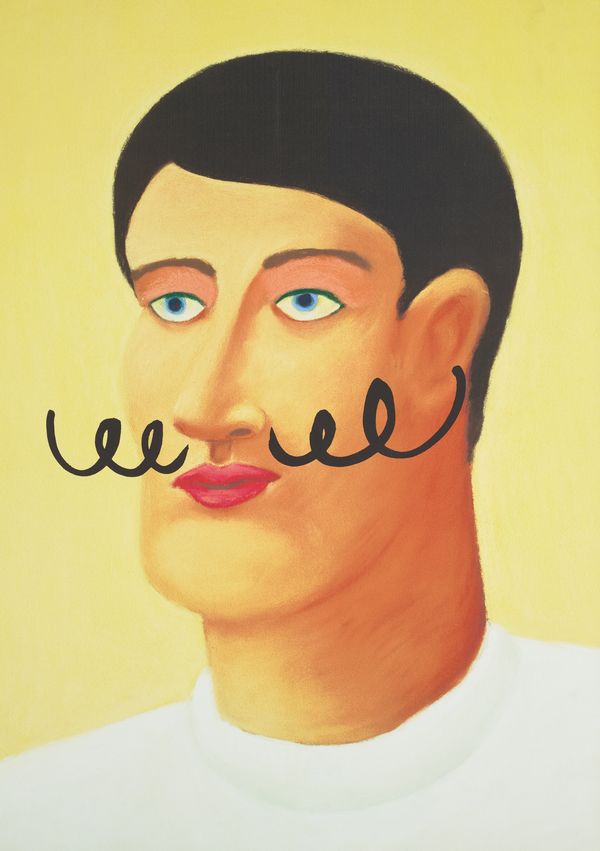 Nicolas Party Portrait with a Mustache, 2013. To be offered in online auction Desktop.

"Phillips has long-recognized the importance of digital engagement, and clients have embraced this new way of collecting, said Katherine Lukacher and Charlotte Gibbs, Co-Heads of Phillips' Online-Only Sales. "Our entire team around the globe has worked quickly to adapt to these rapidly changing circumstances and we are happy to have the opportunity to connect with our collecting community during this difficult time, offering works by an exceptional group of artists and makers through this constant stream of activity on our digital platform. As we practice social distancing across the globe, it has been wonderful to see the many unique and creative ways that people are able to stay connected with one another and how they are sharing their reality through powerful imagery, beauty, and humor."
Tomory Dodge Chamber, 2011. To be offered in online auction Current Mood.
Further details of the additional online-only sales will be announced in the coming weeks. Please check our auction calendar for the most updated spring schedule.