A booming market for prints and multiples continues to draw clients both new and old through our doors. As the year comes to a close, our team reflected on some of the defining moments of 2019.
1. A Historic Total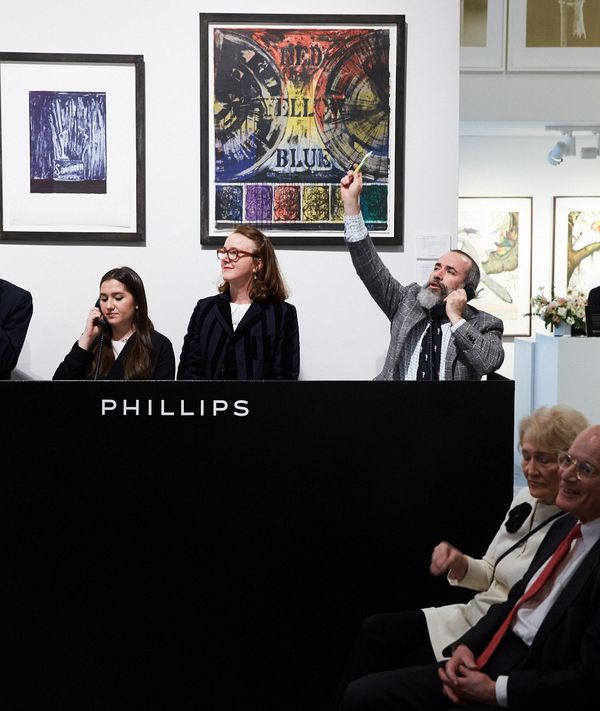 Global Co-Heads Kelly Toester and Cary Leibowitz phone bid in New York.
Following the department's final auction of the year in October, Global Heads Kelly Troester and Cary Leibowitz announced that Phillips Editions had achieved the highest annual total in company history at $26.1 million. Across New York and London, over 1,500 works came to auction in our prints & multiples sales, and that does not include editions offered via private selling exhibitions or online-only auctions. Even at that volume, the department still managed to achieve a 92% sell-through rate by lot with 42% of lots sold above the high estimate: the highest rates in the auction market.
2. An Exceptional Single-Owner Sale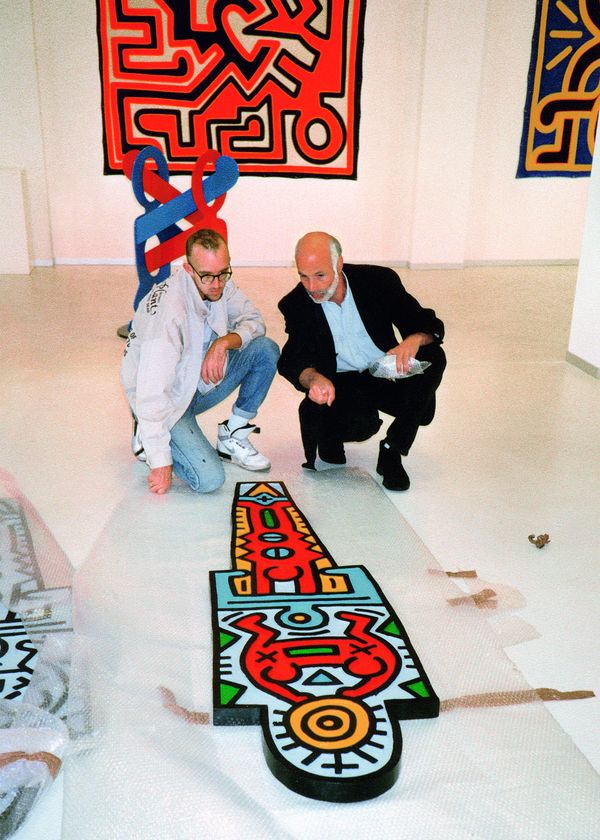 Keith Haring and Jörg Schellmann looking at a prototype for Totem, at Hans Meyer Gallery, Dusseldorf, 1987 © The Keith Haring Foundation, 2019 © Schellmann Art
This June in London, we celebrated the 50th anniversary of seminal German publisher Edition Schellmann with a special summer sale, Edition Schellmann: 50 Are Better Than One. Works were brought to life and contextualized by founder Jörg Schellmann's personal relationships with artists such as Keith Haring, Donald Judd and Joseph Beuys. The sale reflected Schellmann's life's work in broadening the definition of the Editions category.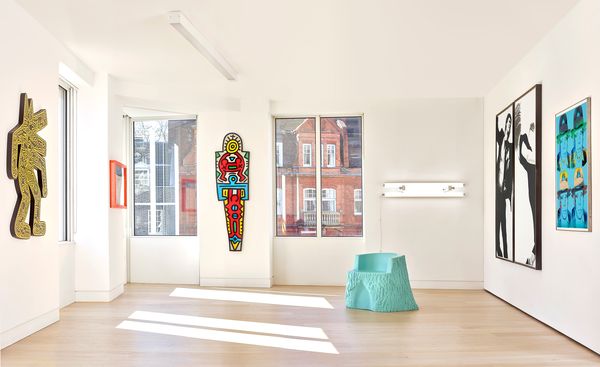 Works from Edition Schellmann on view in London.
Nine out of the top ten lots set new auction records for their respective editions. Haring's Dog led the sale as it achieved £362,500 against a high estimate of £200,000. In addition, Andy Warhol's Details of Renaissance Paintings (Sandro Botticelli, Birth of Venus, 1482) soundly beat a high estimate of £70,000 to sell for £243,750.
3. Collecting Contemporary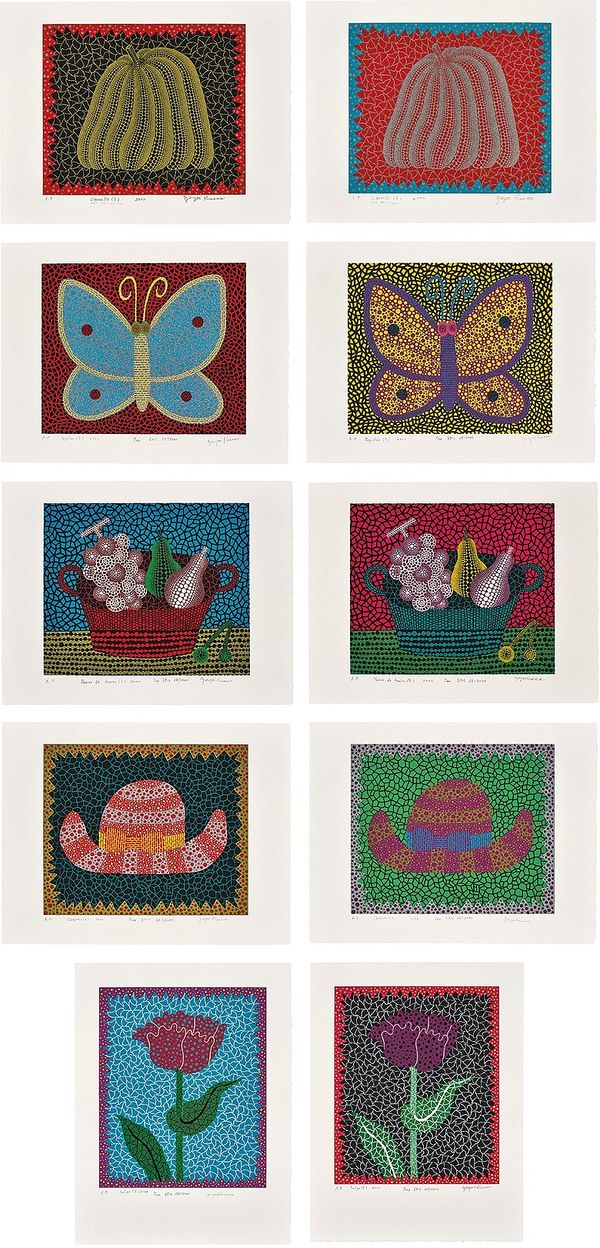 Yayoi Kusama Amour pour Toujours, 2000. Sold for £200,000 in London.
Editions from contemporary artists outperformed expectations all year. In the year's opening sale in January, Yayoi Kusama's Amour pour Toujours more than doubled its high estimate of £80,000 to sell for £200,000. In April in New York, seven of the top ten results were executed after 1985, with yet another Kusama, Pumpkin, blasted through a high estimate of $35,000 to sell for over $156,000.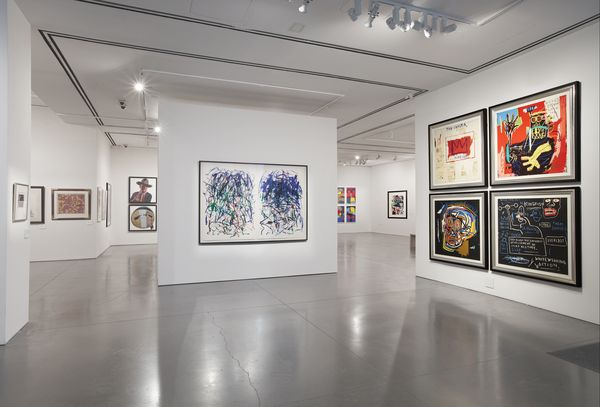 Works by Joan Mitchell, Andy Warhol, Joan Miró and Jean-Michel Basquiat on view in New York.
By the fall, Jean-Michel Basquiat became the big story, as his prints led Editions sales on both sides of the pond. In London, Hollywood Africans in front of the Chinese Theater with Footprints of Movie Stars achieved £168,750 against a high estimate of £50,000, and a month later in New York, Portfolio I sold for $596,000 — significantly besting the high estimate of $300,000, and setting a new world record for the set of four screenprints.
4. Modern Records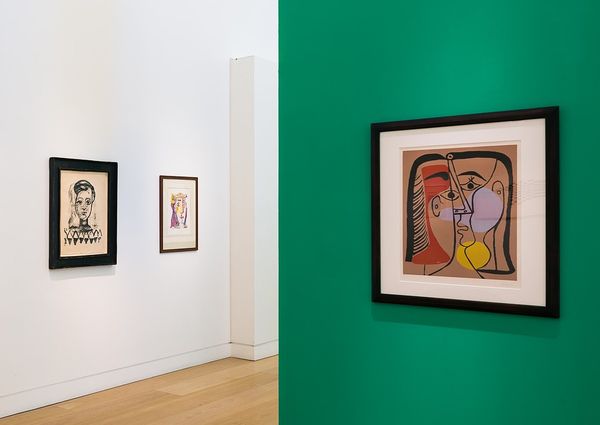 Modern works, including Pablo Picasso's Portrait de Jacqueline aux cheveux lisses, on view in London.
The market for Modern and Post-War editions remains strong. Pablo Picasso continues to perform well at auction, with Portrait de Jacqueline aux cheveux lisses selling for a solid £112,000 in London, while Portrait de Femme II bested a high estimate of $12,000 to achieve a new record price for the print at $45,000 in New York. Other strong results in the category from 2019 include Salvador Dalí's Head of Dante, Joan Miró's Le Pitre Rose and Andy Warhol's Flowers, all of which set new auction records for these prints.
5. Buying Online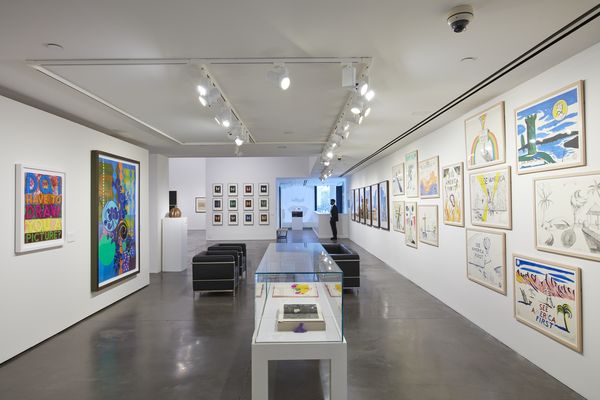 Prints and multiples on view in New York.
Editions collectors are among the most digitally-engaged at Phillips. In 2019, more than $10.5 million worth of Editions sold online, which marks a 55% increase from the previous year. Across all Editions sales, 52% of lots sold online, while 70% of lots saw online underbids. With that said, Editions still draws visitors in-person to our galleries, as nearly 8,000 clients came to Editions viewings worldwide.