Designer Christian Louboutin. Photograph courtesy of Mathieu Cesar.
All of the pieces I chose are the best me-to-me presents I can imagine. I can understand why anyone would want to receive these!
1.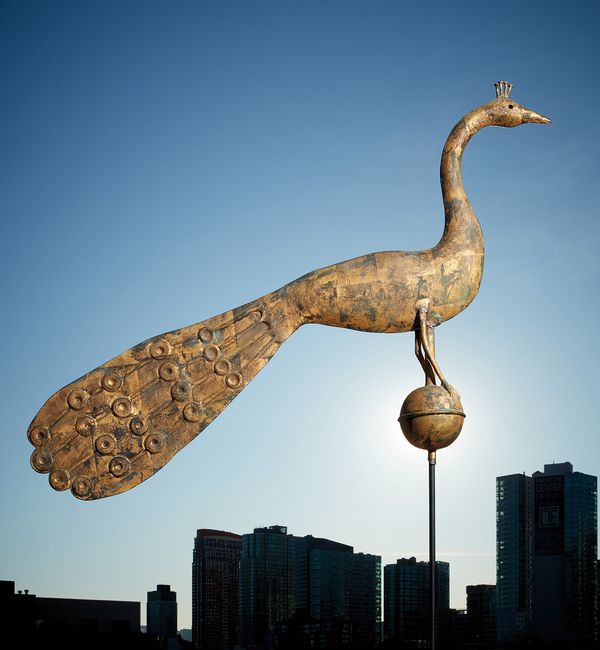 A full-bodied molded gilt copper Peacock weathervane, 1850-1877. Estimate: $5,000 - 7,000.
2.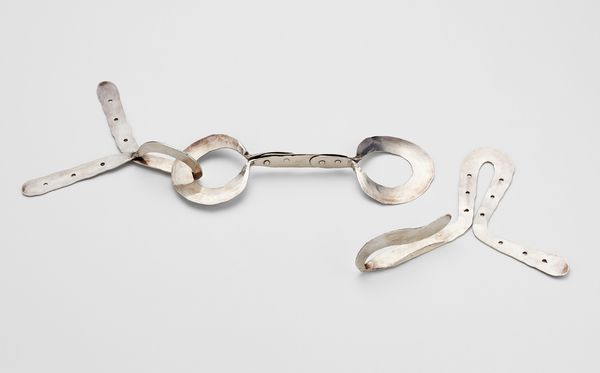 Alexander Calder Cape clasp, circa 1936. Estimate: $30,000 - 50,000.
Calder is one of my all-time favorite artists. I love the fact that his art is playful and speaks to people of a very young age. He maintained a connection to the child in all of us.
3.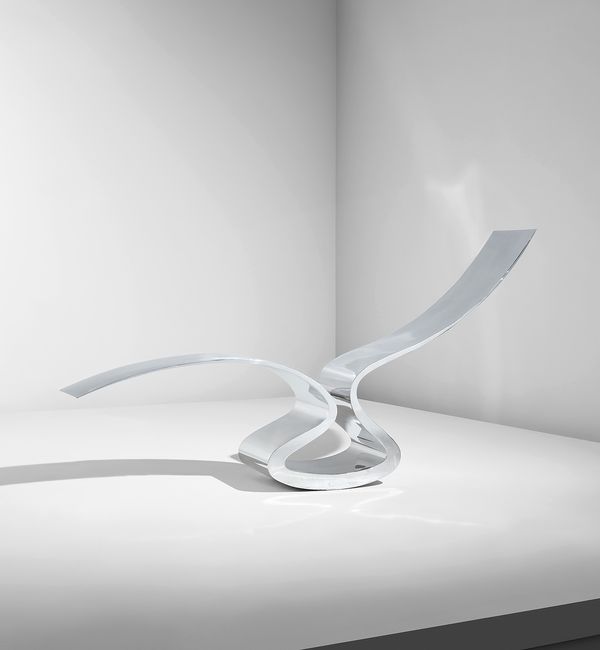 Ron Arad "After Spring", designed 1992, executed 1996. Estimate: $50,000 - 70,000.
Ron Arad's inspirations are always unexpected. It's what has made him one of the best designers for multiple decades, and one of my favorites.
4.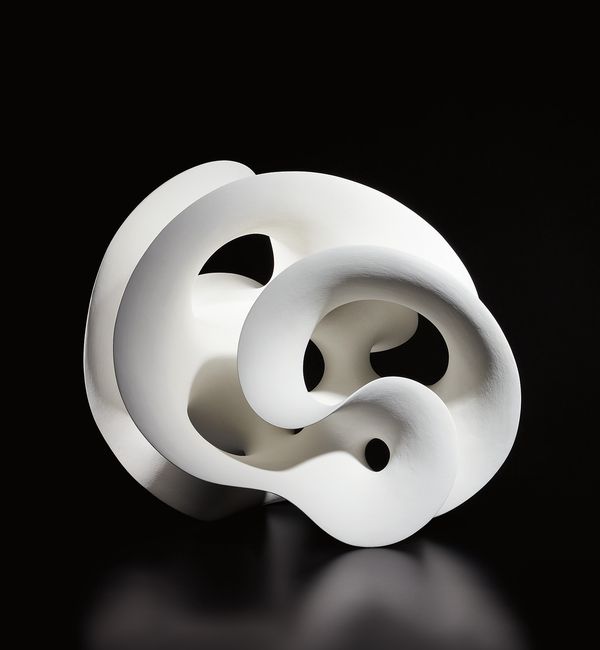 Eva Hild "Single-Track", 2008. Estimate: $30,000 - 40,000.
5.
Jean Royère Rare "Œuf" chest of drawers, circa 1956. Estimate: $100,000 - 150,000.
This piece by Royère is a 'hot and cold' mix of designs with such a playful approach. It carries that 1950s sense of humor, which you encountered in movie musicals or films directed by Lubitsch. Love it!
6.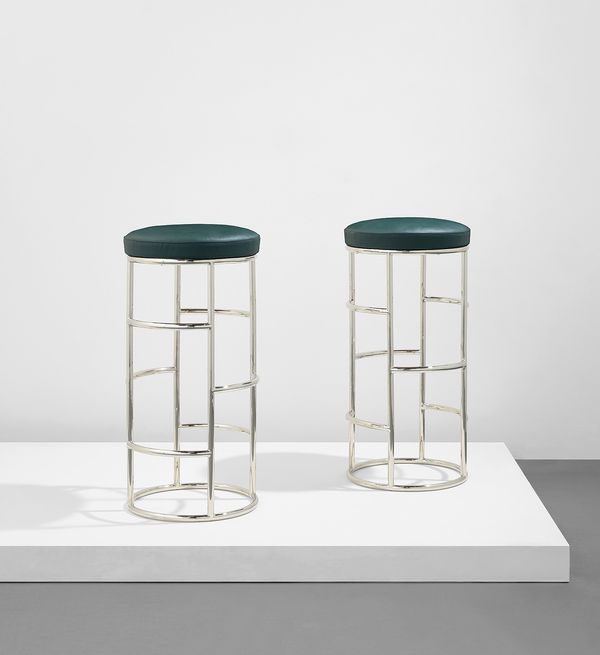 Eckart Muthesius Pair of stools, designed for the Maharaja of Indore's Bar, Manik Bagh Palace, Indore, circa 1931. Estimate: $30,000 - 40,000.
Everything that comes from the palace of Indore is like a dream.
7.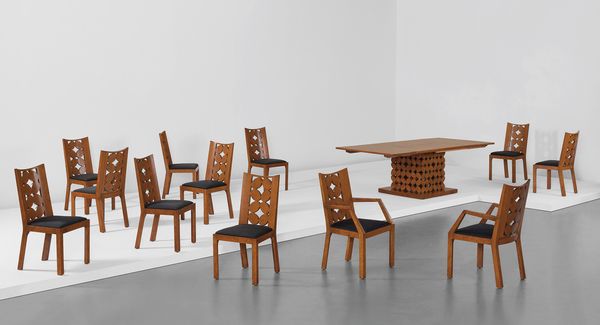 Claggett Wilson Extendable dining table and Set of twelve dining chairs, circa 1930. Estimates: $18,000 - 24,000 (table); $40,000 - 60,000 (chairs).
For me, this table represents the point when a designer becomes an artist. This piece almost remains a drawing.
8.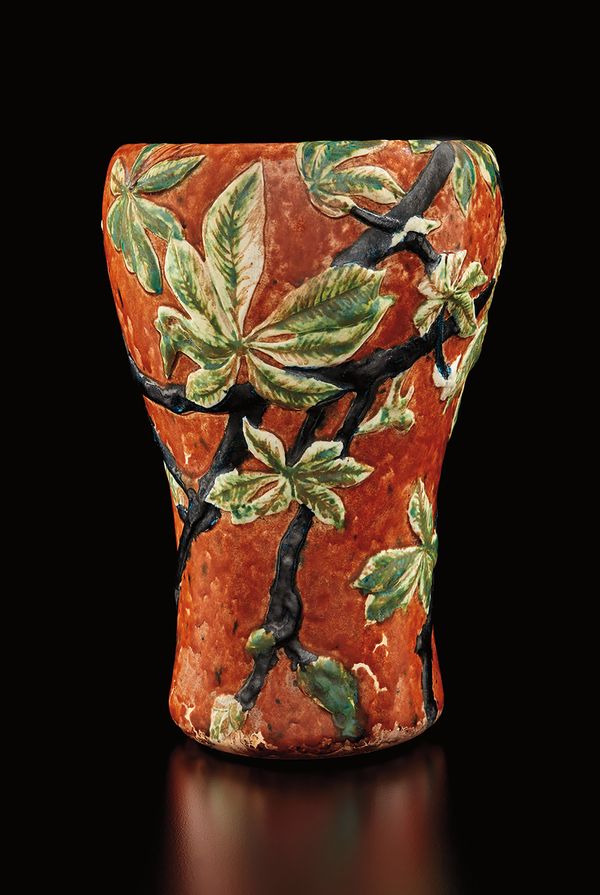 Tiffany Studios "Horse Chestnut" vase, circa 1901. Estimate: $20,000 - 30,000.
9.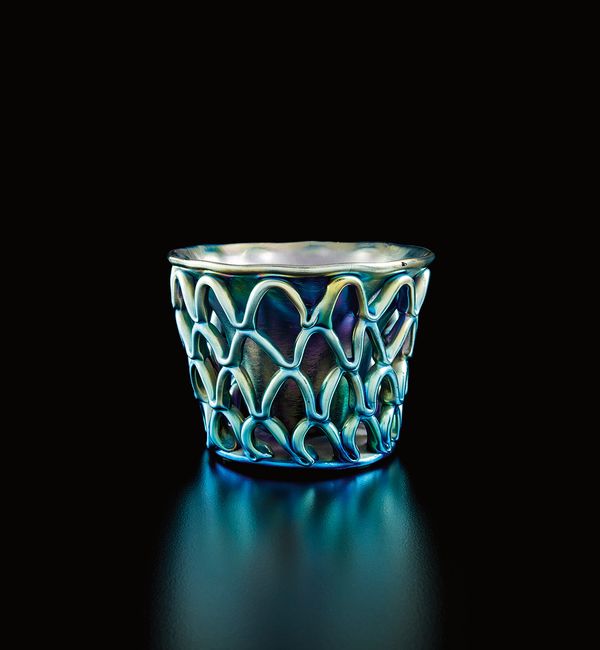 Tiffany Studios "Diatreta" vase, circa 1907. Estimate: $7,000 - 9,000.
10.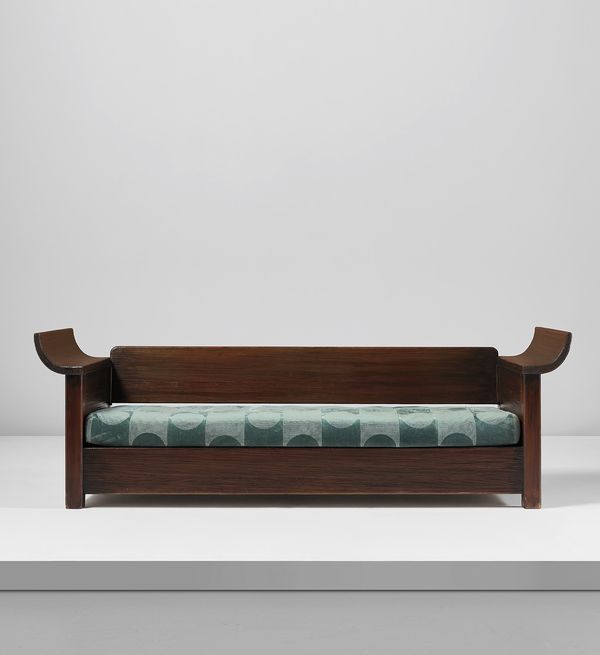 Axel Einar Hjorth Daybed, from the "Sandhamn" series, designed circa 1929. Estimate: $25,000 - 35,000.
This daybed showcases Scandinavian austerity at its best, mixed with Asian pagoda‐like curves and lines.