Jewels at Phillips New York, 9 December.
Jewels & More Online Auction, 26 November - 11 December.
For the third season running, Phillips' New York Jewels department will hold an online-only auction in conjunction with our live sale on 9 December. It's the perfect chance to treat yourself or someone you love with a jewel that will last a lifetime, whether you're in the market for something fun and practical or a showstopping collectible. Associate Specialist Anne Mock, GG, picked a variety of her favorites and explained how to get the same look for a little less.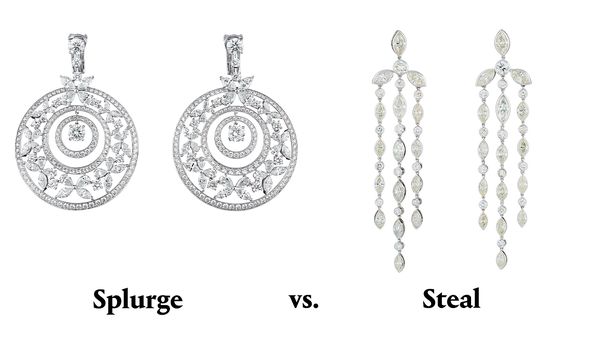 Want to make a statement at your next holiday party? Look no further than these dazzling earrings from industry heavyweight Laurence Graff (Lot 205, Estimate: $ 50,000 - $70,000). On a budget? These cascading diamond chandelier drops (Lot 404, Estimate: $4,000 - $6,000) will still add just the right amount of sparkle.
If you like to mix and match your metals, then these two Italian-made bracelets fit the bill: a tri-colored bracelet by Bulgari (Lot 218: Estimate: $8,000 - $12,000) offers sleek sophistication, while a diamond and tri-colored gold bracelet has some more glitz at a lower price point (Lot 363, Estimate: $3,000 - $5,000).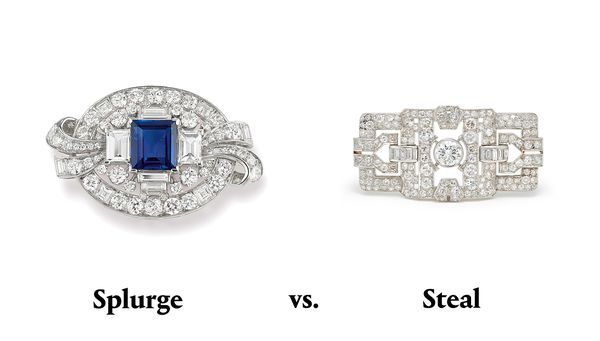 A brooch isn't just something that your grandmother wears. When styled in the right way, it can be the perfect accessory to jazz up a blazer or scarf. The 5.38 carat unheated Burmese sapphire and diamond brooch, (Lot 17, Estimate: $50,000 - $80,000) makes a bold statement. For a more subtle look, try this Art Deco diamond brooch (Lot 311, Estimate: $3,000 - $5,000).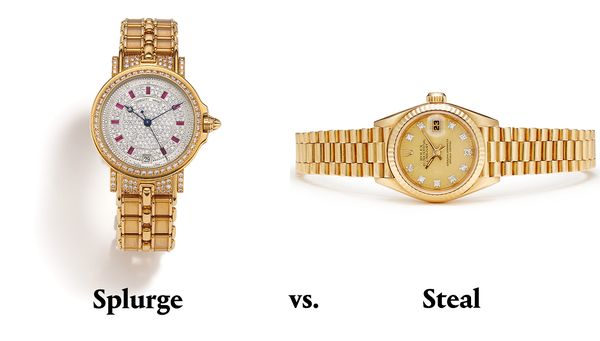 What can we say? A gold watch is a staple for every woman's collection – wear it casually with jeans or dress it up with a cocktail dress; regardless of attire, both the Breguet (Lot 175, Estimate: $8,000 - $12,000) and the Rolex (Lot 374, Estimate: $3,000 - $5,000) are worthwhile investments.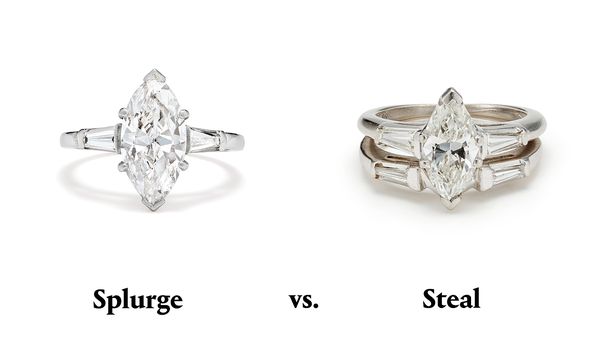 The marquise-shaped diamond is named after the famed Madame de Pompadour's perfect lips, as described by her lover, King Louis XV of France. If you're in the market for a sensuous diamond ring, look no further than this 2.40 carat, D/VS1 diamond ring (Lot 34, Estimate: $15,000 - $25,000) or opt for a slightly smaller 1.12 carat, I/VS1 diamond ring (Lot 393, Estimate: $1,800 - $2,500).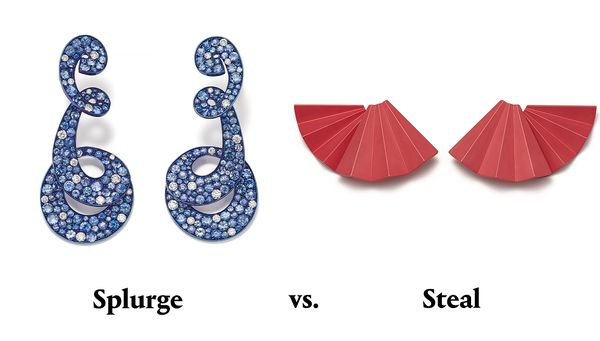 Both light and sculptural, these earrings by Margherita Burgener (Lot 223, Estimate: $10,000 - $15,000) and JAR (Lot 382, Estimate: $3,000 - $5,000) will be an instant conversation starter, adding dimension and modernity to your look.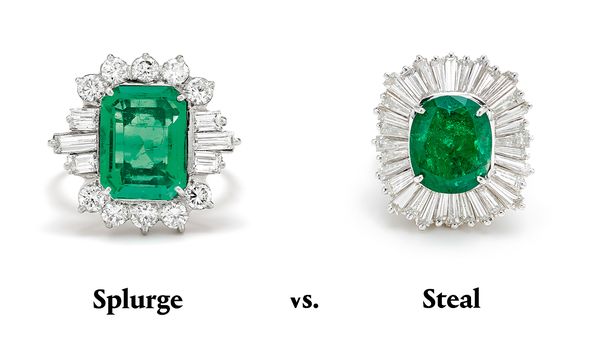 Looking for a true collector's item? Try on this beautiful Colombian emerald and diamond ring (Lot 27, Estimate: $8,000 - $12,000) and you won't want to take it off. Want something fun and festive to dress up your digits this season? Our emerald and diamond ballerina ring is a real steal (Lot 414, Estimate: $1,500 - $2,500).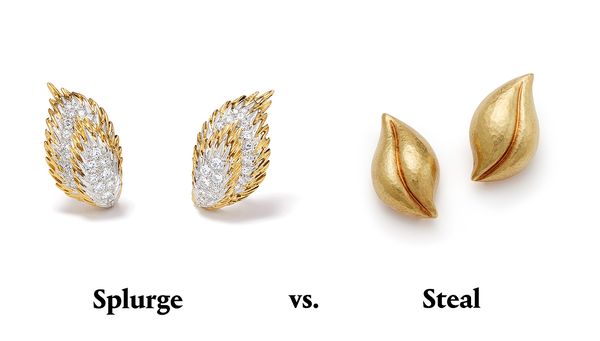 It's always nice to have a pair of earrings that instantly elevates any outfit. To really turn up the glam, try these diamond and gold earrings by Van Cleef & Arpels (Lot 43, Estimate: $5,000 - $7,000). For a more sculptural effect, we recommend these gold earrings by Tiffany & Co. (Lot 344, Estimate: $1,500 - $2,500).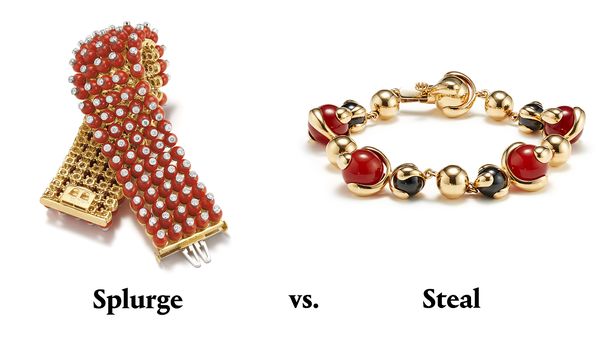 If you're looking to make a bold statement, look no further than this masterfully-crafted coral and diamond bracelet by the Aletto Brothers (Lot 181, Estimate: $25,000 - $35,000). With a bit less bling, this Marina B bracelet (Lot 375, Estimate: $1,500 - $2,500) is an easy staple.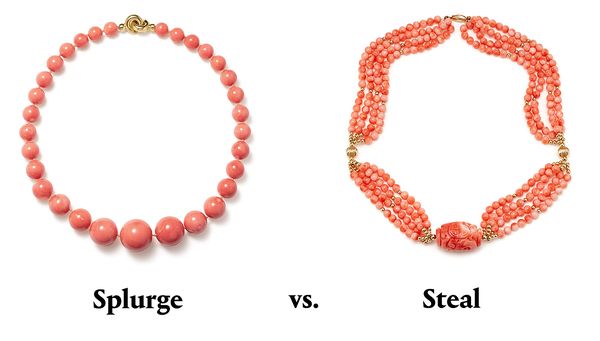 If you're planning a tropical getaway this winter and looking for a light and easy accessory, both of these coral bead necklaces Lot 159, (Estimate: $6,000 - $9,000) and Lot 326, (Estimate: $2,000 - $3,000) will look great with a tan.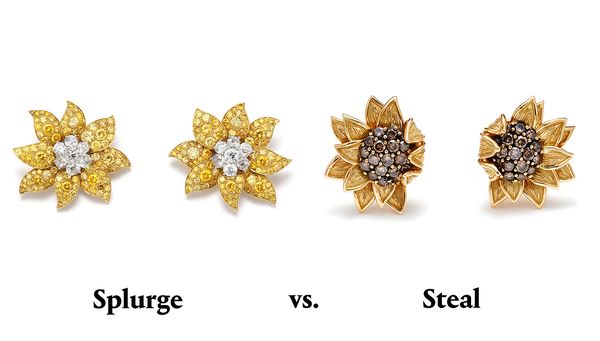 A pair of statement earrings is essential for the wardrobe of any fashionista. Looking to splurge? Try these yellow and colorless diamond floral earrings (Lot 157, Estimate: $7,000 - $9,000). Want the same look for a little less? We recommend these 'Sunflower' earrings by Valentin Magro (Lot 371, Estimate: $3,000 - $5,000).
Viewing Information
4-9 December 2019
450 Park Avenue, New York (map)
Monday-Saturday 10am-6pm
Sunday 12pm-6pm