Kyoko Hattori, Japan Regional Director (left) and Cheyenne Westphal, Global Chairwoman
This April, Phillips relocated its Japanese office to the Piramide Building in Roppongi, Tokyo. The district houses many contemporary art galleries, and there is a growing interest in contemporary art coming from prominent entrepreneurs such as Yusaku Maezawa, the director of Zozotown and Start Today, as well as foreign tourists, many of whom travel to Kagawa prefecture's Naoshima island to view Yayoi Kusama's artworks.
Fueled by this boom, Phillips Japan has seen an increasing amount of consignment and bidding activity in recent years. WWD Japan asked Kyoko Hattori, Phillips' Regional Director for Japan, to talk through auction houses and contemporary art.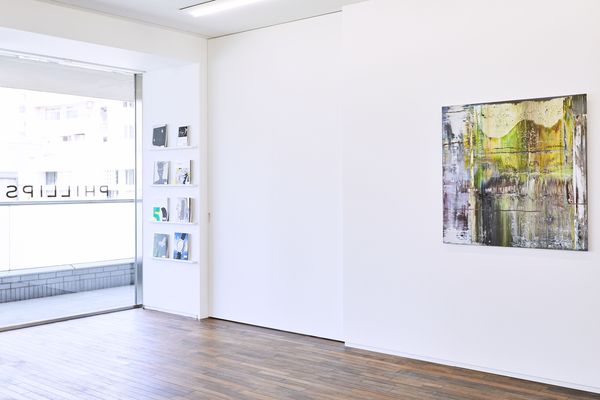 Phillips office located on 4/F of Piramide Building
WWD: What is Phillips' biggest strength and how do you differentiate yourself from the other auction houses?
KYOKO HATTORI: Currently, Phillips differentiates itself by pinpointing our focus on work from the 20th and 21st centuries. Our specialist departments include 20th Century & Contemporary Art, Editions, Photography, Design, Watches and Jewelry. This categorization into six departments enables us to heighten our expertise and offer a high level of client service. We strive to make art something more familiar and to create new trends in the market.
WWD: Could you elaborate?
KH: By introducing emerging artists to auction, we help to create a secondary market for them. We were the first to bring Awol Erizku and Celeste Dupuy-Spencer to auction. At our May auction held in Hong Kong, we auctioned Dana Schutz for the first time in Asia. Also in Hong Kong, we broke the world auction record for Eddie Martinez three consecutive times in one day. Phillips was also responsible for bringing KAWS to auction back in 2008.
WWD: What was the purpose of relocating the office to Roppongi?
KH: This is just one part of our overall growth strategy in Asia. Collectors in Japan place heavy emphasis on both sophistication and potential for growth. Not only does Roppongi house the Mori Art Museum and The National Art Center, but it is also where most world-class galleries are based in Tokyo, thus making Roppongi a prime location.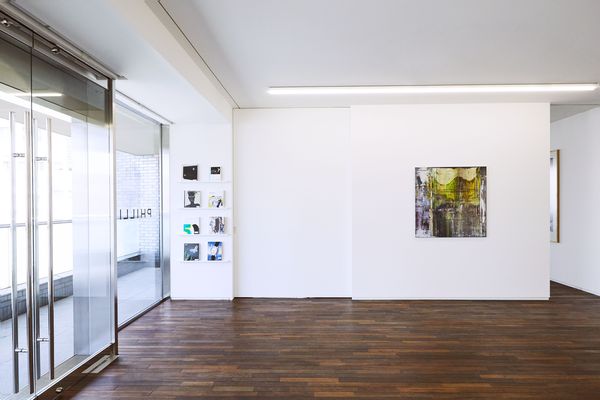 Phillips office located on 4/F of Piramide Building
WWD: What kind of activities can we expect from Phillips Tokyo?
KH: This exhibition space will offer a window into our auctions, but we also want it to be a place where we can interact with collectors throughout the year by hosting previews, exhibitions and events. We also want this space to enable us to work with people from various backgrounds, including galleries and artists in addition to collectors.
WWD: It appears you have invested in digital strategy?
KH: Yes, we have been heavily investing in our digital platform. You can view all of our property and bid using your mobile device. Over 60% of our lots up for auction receive online bids.
WWD: Which artists appeal most to Japanese collectors?
KH: Japanese artists like Yayoi Kusama, Hiroshi Sugimoto, Yoshitomo Nara, Takashi Murakami and Tomoo Gokita get the most attention. Popular foreign artists include a mixture of leading and emerging figures such as Gerhard Richter, Jean-Michel Basquiat, George Condo, KAWS, Jonas Wood, Harold Ancart and Shara Huges.
WWD: How will Phillips pave the way for an auction culture that is still maturing?
KH: By increasing our interaction with as many collectors as we can and not limiting ourselves to just auctions. We also offer private sales and art advisory services, which leverage our global presence to zero in on trends in the global market. It would be great if Phillips can become the platform that enables the circle of collectors to widen through discussions of art, auctions and collections. Once you partake in an auction, the rate of reengagement is quite high. As a result, our desire is for more people to recognize Phillips and take that first step to experience our auctions.
Learn more about Phillips in Japan >
PHILLIPSについて