Henry Highley in front of Harold Ancart's triptych, Untitled (Ultra Deep Fried #7 #8 #6), 2014
Henry Highley joined the Phillips team in 2008. Within less than a decade, he found himself presiding over all of our major evening sales in London and New York. Over this period, he simultaneously worked his way up within the London 20th Century & Contemporary Art department—from Administrator to Head of Evening Sale and now Senior Specialist.
The editors at Whitewall Magazine recently spoke with Highley about his evolution at Phillips, rituals for auction days and how social media is influencing the art world.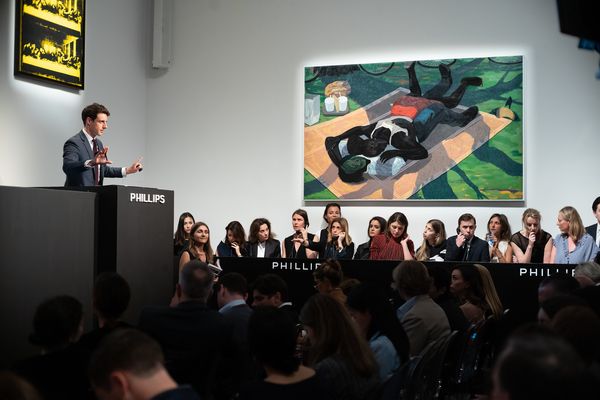 WHITEWALL: You've been with Phillips for a decade. Can you describe how your role has progressed from those early years to today?
HENRY HIGHLEY: My first sale season was October 2008 as the global financial crisis took hold, which provided a great leveler to start in the auction world. I've really had a very pragmatic career path so far—starting as an intern and then gradually moving on to become Administrator, Cataloguer, Head of Sales, to Senior Specialist. Phillips has grown significantly since 2008, which has created many fantastic opportunities over the last ten years. We've seen a major increase in young collectors acquiring works by living artists, which is one of the areas Phillips has championed and I've been fortunate to witness.
WW: As an auctioneer, what have been some of your most exhilarating or challenging sales?
HH: Certainly a highlight as an auctioneer was taking our March 2018 Evening Sale in London, which included Pablo Picasso's La Dormeuse, 1932 (sold for £41,859,000). The sale achieved the highest ever total at Phillips. I was just grateful to be part of such a landmark sale. The charity auction circuit can be incredibly rewarding and, at the same time, unforgiving. I've certainly had some bruising but always educational auctions. With every single auction, you experience new scenarios from which you can learn.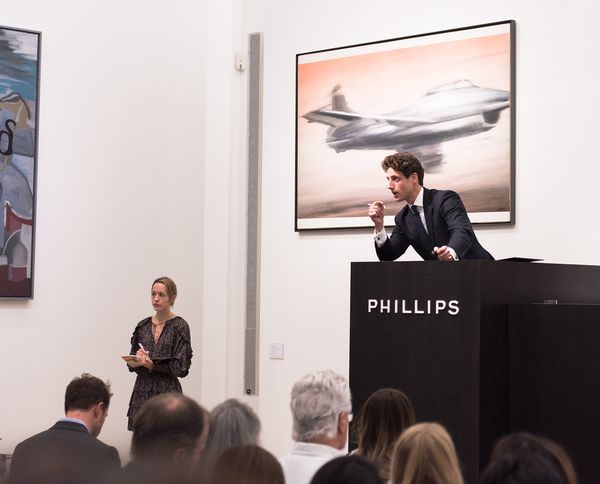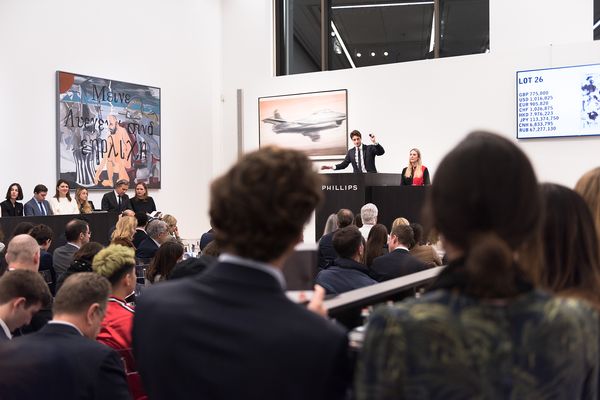 WW: Do you have any specific rituals or habits on the day of an auction?
HH: No specific rituals as such, but I have this odd superstition of not walking over triple drains (unfortunately there are many in London). There is always a real buzz on sale day so I like to be around my fantastic colleagues and enjoy the day. The auction itself is a culmination of many months' work for the entire team so there is a real feeling of comradery that I try to convey through my role during the sale.
WW: What goes through your mind during the five minutes before an Evening Sale begins?
HH: The physical impossibility of death in the mind of someone living.
WW: What are some common misconceptions about being an auctioneer?
HH: They do not all sleep with their gavel under their pillow.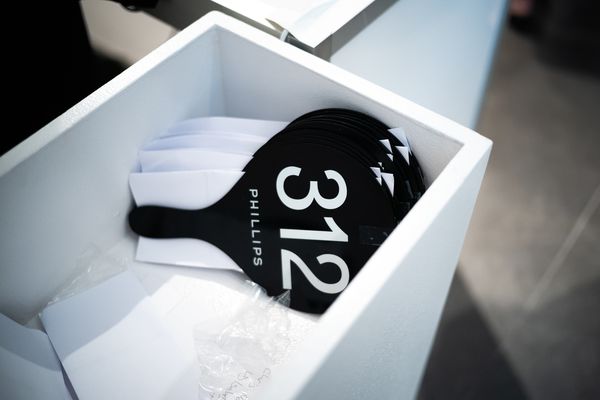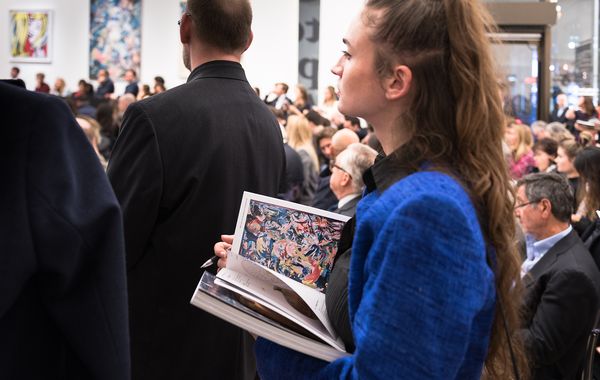 WW: From your perspective, how do you feel social media is influencing the art world?
HH: Social media has created a truly democratic platform where everybody and anybody can connect. A first-time buyer can connect directly with established collectors, artists and gallerists. It's also a shop window for many individuals to showcase their collection and, above all, it serves as a very useful database. Its influence and use will only grow.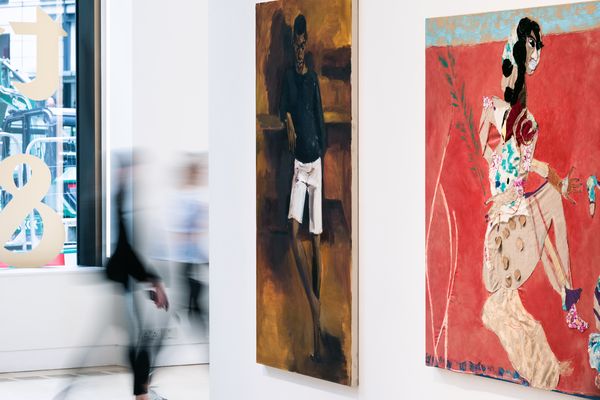 WW: Looking at the recent London sales of 20th Century & Contemporary Art, who is one artist who should be on our radar?
HH: My personal pick is Lynette Yiadom-Boakye. She is an artist certainly already on people's radar but still has significant room to grow. Selling for well over its high estimate at £795,000, Leave A Brick Under The Maple was executed in 2015, the same year as her breakthrough exhibition at The Serpentine in London. In my opinion, she is technically one of the most talented young painters working today.
Read more Phillips stories on Whitewall >