- By Arthur Touchot

If the past twelve months have taught us anything, it's that the provenance of a timepiece is just as (if not more) important to collectors as the timepiece itself. Auction results have been particularly strong for watches worn by famous actors - there was of course Paul Newman's Rolex Daytona ref. 6239 but also Robert Downey Jr's Urwerk UR-1110 RG - and the same can be said for watches associated with people famous within the watch community.
Emmanuel Gueit's Royal Oak Offshore - a model Gueit designed while working for Audemars Piguet in 1993 - achieved a new world record for the reference just a few weeks ago, and the watch collecting community's focus has now turned to the following IWC Fliegerchronograph Keramik Ref. 3705, a watch purchased by the man responsible for the watch's release in 1994.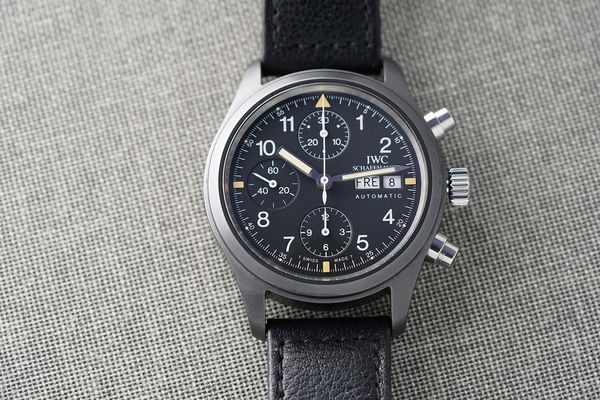 Günter Blümlein, or Herr Blümlein has he was known in the industry, was a German engineer and marketing genius who guided several watch companies through the terribly challenging Quartz Crisis. He also helped resurrect German watchmaking in the 1990s by helping Walter Lange launch A. Lange & Söhne.
Blümlein was a beloved figure. His brave management of IWC - he countered the introduction of low-cost and extremely accurate quartz movements by encouraging the development of high-end mechanical watches, leading to the company's first Grande Complication - and his original and inventive spirit - he famously experimented with new materials, using titanium and ceramic indiscriminately (and sometimes, together) across several models in the collection - not only rescued the company but led to its subsequent sale to Richemont in 2000.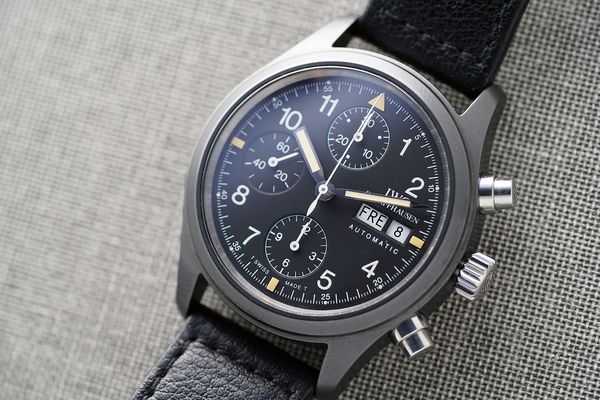 Blümlein sadly and unexpectedly passed away one year later due to illness, but his influence on modern watchmaking remains. Take the Fliegerchronograph Keramik Ref. 3705, a watch Blümlein loved so much that he purchased the present example as a gift for his wife.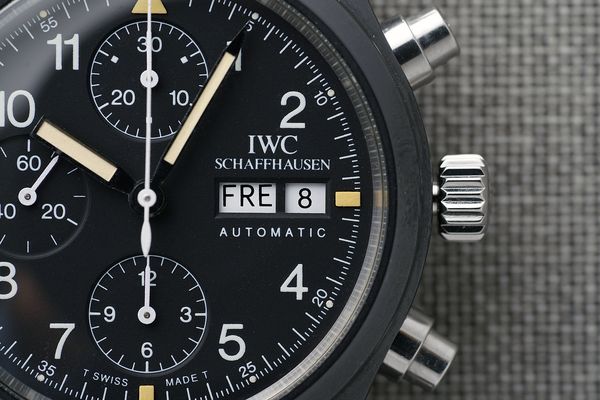 Conceived during Blümlein's tenure of IWC, the Ref. 3705 belongs to one of the most progressive families of chronographs. It's modern, but rare. It's a pilot's watch, but the design is far from being minimalistic, as it also features a chronograph, and day and date display. Still, it manages to remain coherent and surprisingly understated.
It's an extremely cool wristwatch, or at least, many people think it is very cool today, but the ceramic and titanium chronograph wasn't always popular. Back in the mid-90s, IWC's other cal. 7902 powered pilot chronograph (the stainless steel reference 3706) was more fashionable and as a result remained in production for many years whereas the 3705 was discontinued after only four.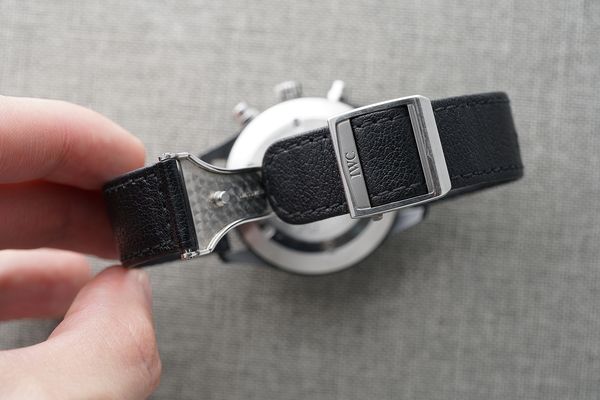 According to research performed by Phillips and IWC, only 999 ceramic ref 3705s were made but the present example is certainly the most important. Curiously, the design of the leather strap is unique to this model and was a special request from Blümlein. As one would be expect of a watch from Schaffhausen, the calendar is in German, and the watch is accompanied with an additional, new factory replacement dial and Italian calendar ring.
The present piece makes its auction debut on Dec 5, in New York. For more informaiton about the auction, please visit the online catalogue for STYLED. Timeless Watches and How To Wear Them.
Phillips wishes to sincerely thank Dr. David Seyffer, IWC Museum Curator, for his invaluable assistance in researching the present lot.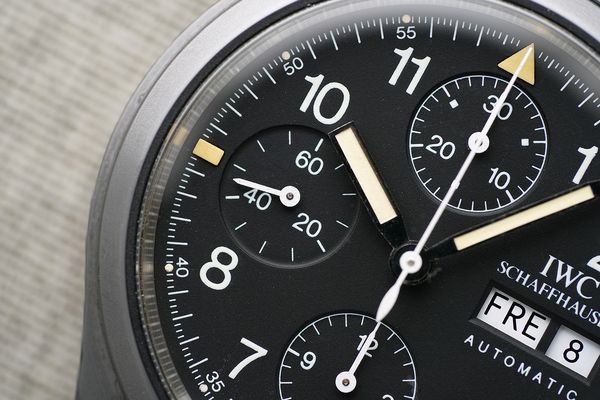 For more informaiton about STYLED. Timeless Watches and How To Wear Them, please visit the auction's online catalogue.