Installation view of Bruce Nauman works at Phillips
This fall, Bruce Nauman returns to the Museum of Modern Art in New York with Bruce Nauman: Disappearing Acts, his second exhibition at the museum since 1995. Visiting the expansive exhibition at MoMA and MoMA PS1 is to encounter the sheer breadth of Nauman's art, which for the past half-century has seen the artist work in almost every conceivable artistic medium to explore the complexities of the human condition. "It's a transfixing trip," art critic Holland Cotter lauded the exhibition in his The New York Times review. "Mr. Nauman has done much to change the way we define what art is, and what is art…he has consistently viewed the world through a critical eye, with the result that art he made decades ago is pertinent to our present morally wrenching American moment."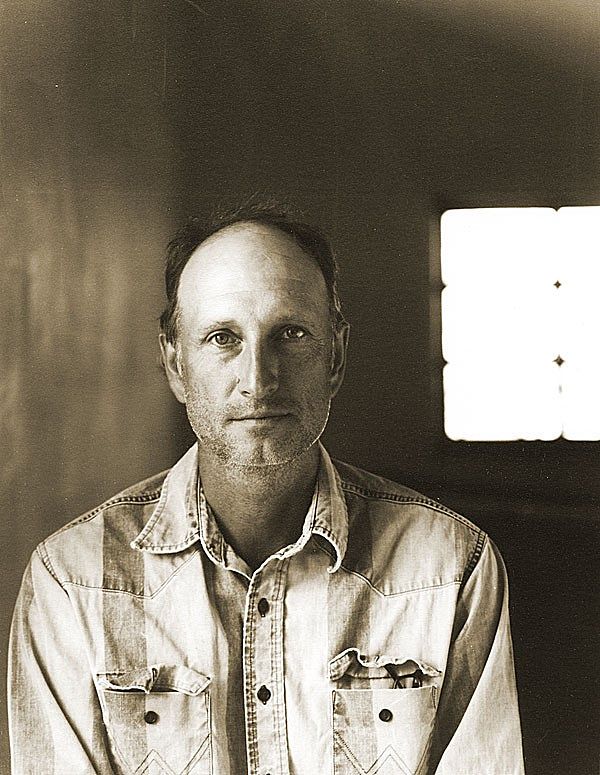 While eschewing any one signature style, Nauman's oeuvre has become synonymous with the neon signs he created from the mid-1960s to the mid-1980s. Nauman only created 61 neons in his career to date, yet they have become his most iconic works. At MoMA PS1, Nauman's figurative neons from 1985 are a major focal point — spanning several rooms both in the form of their flashing installations and the related large-scale drawings. Presenting a major departure from his earlier word-based neons, Nauman here explored themes of sex, violence and death with an approach that was equally provocative and humorous. "Nauman has faced the basic facts of life," Robert Storr noted in the 1995 MoMA exhibition catalogue, "and examined them closely — more closely, indeed than is comfortable."
The repetitive activities Nauman depicts...[are] caught in an endless cycle that neither escalates nor finds resolution.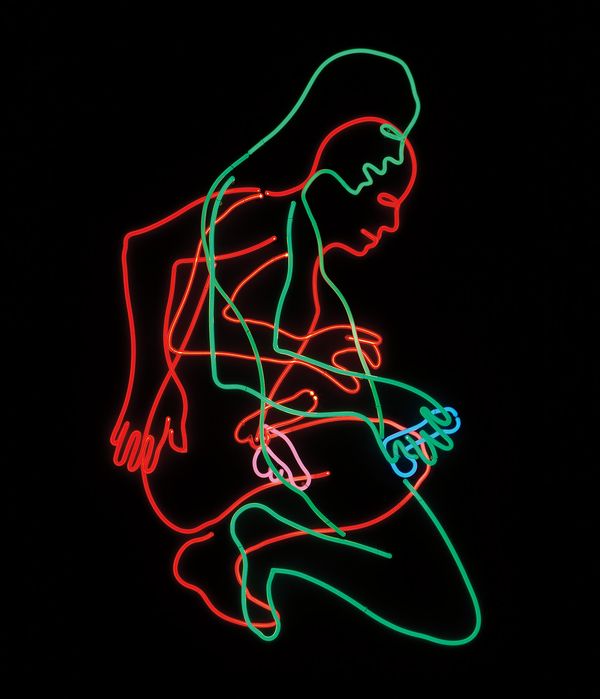 Bruce Nauman Masturbating Man, 1985. Neon tubing mounted on wood panel.
Two works from this discrete 1985 series are currently on view at Phillips: the unique neon Masturbating Man and the work on paper Double Slap on the Face from the Over Holland collection. Private impulses and desires are transformed into spectacle as the neon hypnotically flashes in front of the viewer's eyes like a sign advertising a bar or nightclub. As Nauman once explained, "with the figure neons, the timing sequence is very important…the pace and repetition make it hard to see the figures…the confusion and dichotomy of what is going are important." The repetitive activities Nauman depicts unfolds akin to a slapstick version of Antonin Artaud's Theater of Cruelty or Fyodor Dostoevsky's Crime and Punishment—caught in an endless cycle that neither escalates nor finds resolution.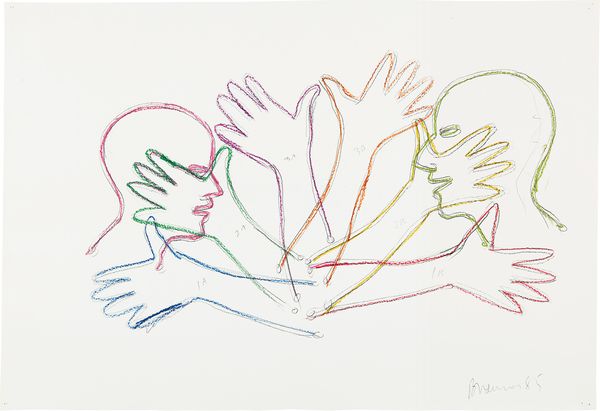 Bruce Nauman Double Slap in the Face, 1985. Wax crayon and graphite on paper.
Though Nauman has worked in a variety of media throughout his career, drawings has formed the backbone of all his pursuits, as evidenced in his early works on paper Modern (Production) Slant Stool, 1966, and Raw/War, 1968-1970, both of which were formerly in the collection of Howard Karshan. Drawing is the visual equivalent to thinking for Nauman and offers perhaps the most intimate insights into his thought process.
As Roberta Smith indeed noted in her review of Nauman's drawings retrospective at the New Museum, New York in 1986 and 1987, "These drawings are…very beautiful, full of the light, freed-up gesture and immediacy that can make drawing the visual equivalent of thinking out loud…both his mind and sensibility are more accessible, more on the surface here."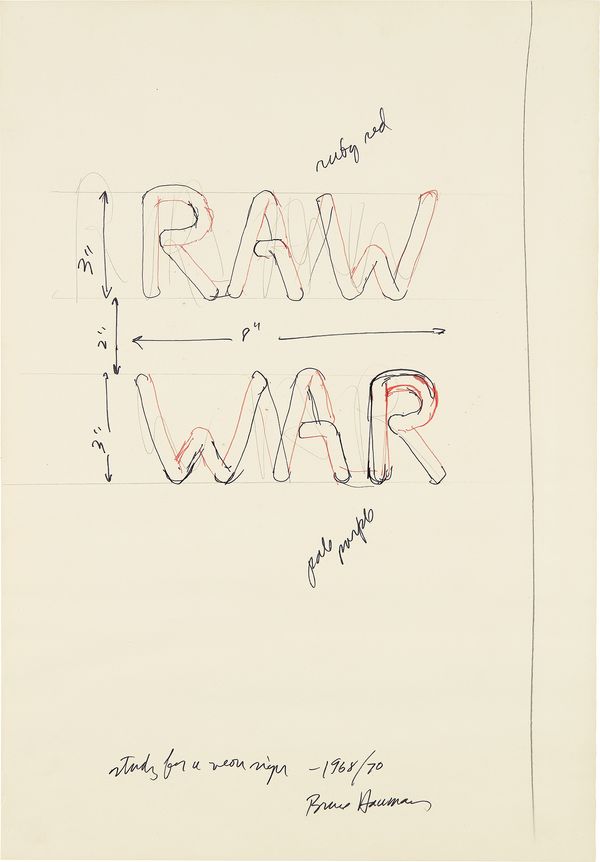 Bruce Nauman RAW/WAR, 1968-1970. Graphite, ink and colored pencil on paper.
Bruce Nauman: Disappearing Acts is on view at The Museum of Modern Art through February 18, 2019, and at MoMA PS1 in Long Island City through February 25, 2019.