Phillips in Association with Bacs & Russo achieved an unprecedented result this weekend, recording the highest ever sales total for watch auctions held over a single weekend, with the combined total reaching $45 Million between Daytona Ultimatum and the Geneva Watch Auction Seven. Clearly, the excitement witnessed during last November's sale of Paul Newman's Rolex "Paul Newman" Daytona – which holds the record for the highest result achieved by any wristwatch sold at auction at $17.8 Million – has not dissipated. Phillips welcomed thousands of collectors at the Hotel La Reserve in Geneva to review the watches offered this season, and many more joined online in order to place their bids, or simply to follow the action in the room on sale day.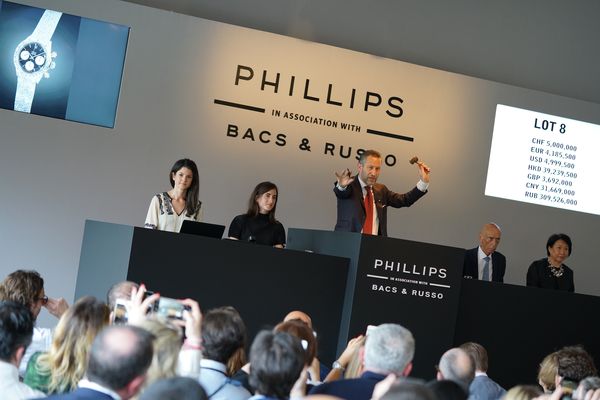 Many came to witness Daytona Ultimatum, a thematic auction consisting of 32 of the very best, most precious, and rarest Rolex Daytona watches. The Daytona Ultimatum evening sale brought in over $22 Million, with just 32 lots offered in Phillips' most exclusive watch auction, bringing the average lot value to nearly $700,000. The auction results were led by the mythical white gold Rolex reference 6265 known as "The Unicorn" which achieved the second highest result for a Rolex watch sold at auction. In total, five Daytona models cleared the $1 Million mark, including four watches made in stainless steel.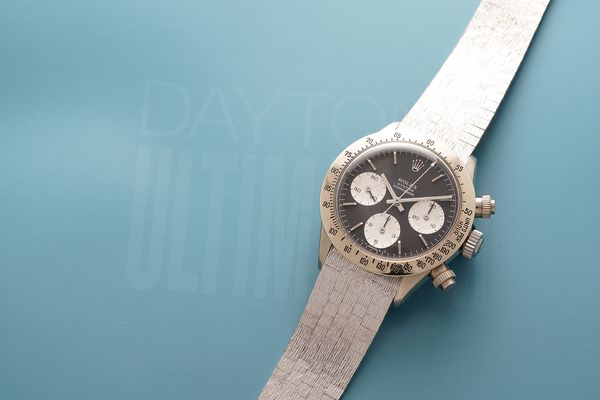 Daytona Ultimatum was followed by Geneva Watch Auction: SEVEN, a non-thematic sale comprising 185 watches from the finest watchmaking brands that were chosen on the basis of their condition, rarity and quality. The sale realised a total of $23 Million (pre-sale estimate: $10.9 to 19.8 Million), selling 98% by lot and 98% by value. Together, Daytona Ultimatum and Geneva Watch Auction: SEVEN realised a combined total of $45 Million, the highest total result ever achieved for a series of watch auctions. In total, nine watches cleared the elusive $1 Million mark.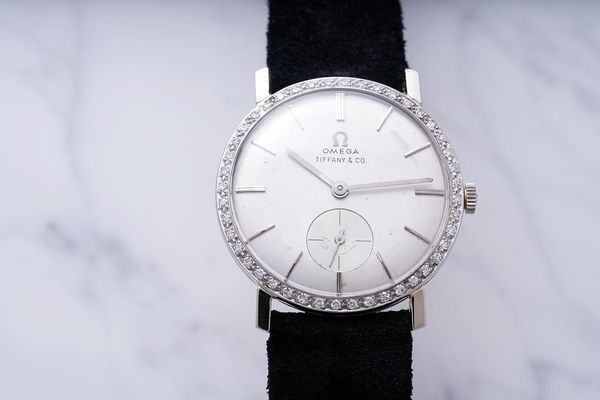 One of the most notable watches included in this weekend's auction was Elvis Presley's white gold Omega (lot 160), a wristwatch formerly gifted to the King of Rock'n'Roll by RCA Records in 1961 to commemorate the sale of 75 million records. The watch, sold during the first session of Geneva Watch Auction: SEVEN, achieved a remarkable final result of $1.8 Million, establishing a new world record for any Omega watch sold at auction. Several collectors attempted to acquire the watch, with 10 bidders vying for the prize at one point, but it was the Omega Museum who will ultimately bring the watch back to their headquarters in Bienne, Switzerland, as the latest addition to a growing collection.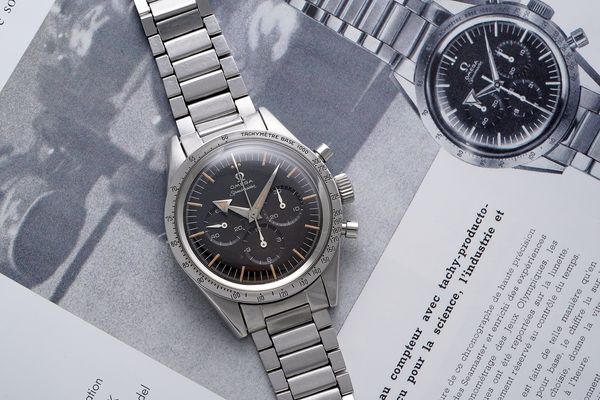 Elvis Presley's Omega capped a wonderful evening for Omega, which also established a new world record for a Speedmaster following the sale of an early and well-preserved Speedmaster ref. CK 2915-1 (Lot 124) for $408,459. Announced as the top lot of the Geneva Watch Auction, the possibly unique Patek Philippe yellow gold reference 2499/100 (lot 226) held its rank, fetching $1.5 Million and set a new world record for a fourth series Patek Philippe Reference 2499.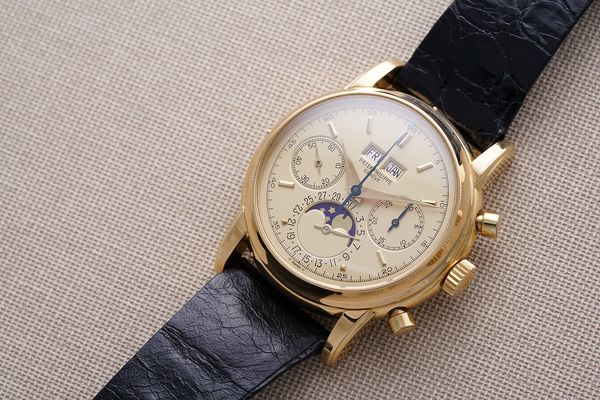 Other historically important vintage Patek Philippe references attracted determined collectors from all over the world, producing some of the most spirited bidding of the weekend. Some of the strongest results include the sale of an extremely rare World Time reference 1415 (lot 268) for $972,402 and the sale of one of only two known platinum examples of the Patek Philippe reference 3448 perpetual calendar (lot 224) for $1 Million.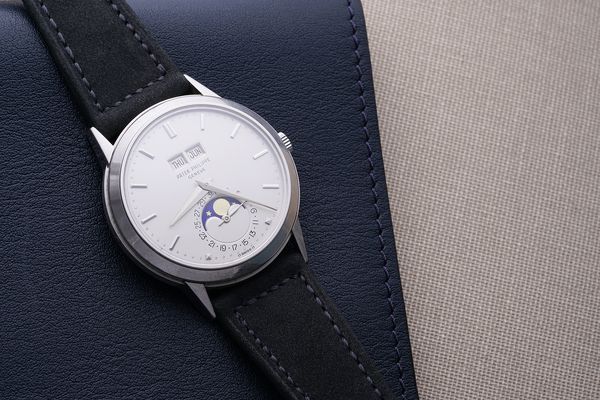 The results confirm the ever-existing enthusiasm collectors have for vintage wristwatches made by the storied Swiss manufacturer. Rolex watches also performed strongly. Two historically important Rolex reference 6062 triple calendar moon phase watches, one made in 18 karat yellow gold (Lot 128) and the other in stainless steel (Lot 180), respectively sold for $636,436 and $1.4 Million.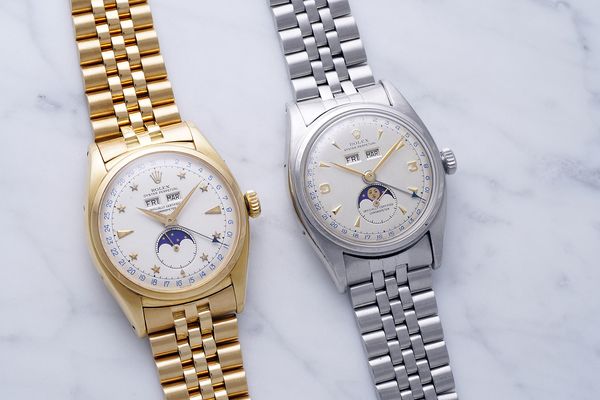 Finally, this weekend will be remembered for the results achieved by watches that sold for charities benefiting children, starting with the aforementioned sale of 'The Unicorn' Rolex Ref. 6265, which achieved $5.9 Million.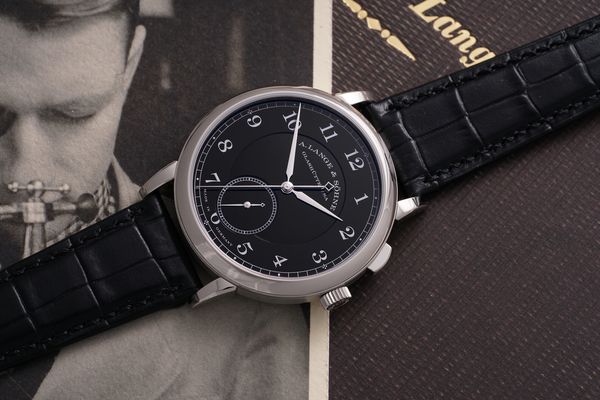 For the Geneva Watch Auction: SEVEN, A. Lange & Söhne created a unique wristwatch, the 1815 'Homage To Walter Lange' in stainless steel with black enamel dial. The timepiece fetched $852,414 and broke the world record for an A. Lange & Söhne wristwatch sold at auction. Proceeds of its sale were donated to the Swiss-based charity, Children Action.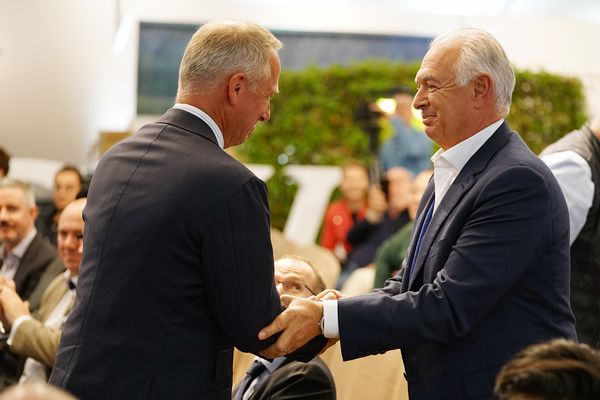 Meanwhile, Iron Man's Urwerk Reference UR-110RG featured in Spiderman: Homecoming on the wrist of Robert Downey Jr. sold to a phone bidder for $149,985. Proceeds of its sale went to the charity Manusodany, a non-profit organization that helps fund development projects for disadvantaged individuals of Haiti.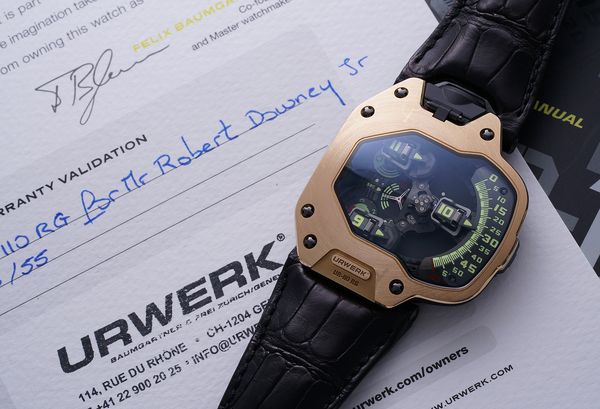 The online catalogue for the Geneva Watch Auction: SEVEN has been updated with results for all of the watches.