Phillips recently sat down with collector, John Goldberger and Children Action Founder, Bernard Sabrier, to discuss the sale of The Unicorn and what other common interests they share.
Phillips: Bernard, tell us what motivated you to found Children Action?
Bernard Sabrier: I've long participated in charity work from the earliest days of my career, especially as a donor. My motivation to start Children Action stems from my firm belief that for those in a position to help others, it is their duty to do so. I empathize especially with the plight of children in need. My goal was to build a platform where I could measure efficiency, understand impact and optimize cost criteria by developing a leveraged model to change the lives of thousands of children.
Phillips: And what was your first project?
Sabrier: We founded Children Action in 1994, with the objective to create meaningful impact in children's lives. Our focus was initially to provide aid to children in Switzerland, where teenage suicide is a social issue, and one that we continue to work towards eradicating. We are now supporting projects in eight countries through long-term engagements for maximum improvements in children's' lives.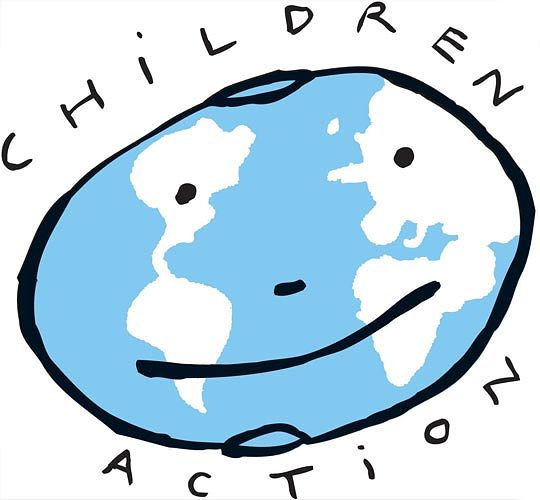 Phillips: Do you also have an interest in watches?
Sabrier: While I would not consider myself a collector, watches fascinate me both from an intellectual and historical perspective. I cannot help but marvel at the micro mechanical worlds created by watchmakers at such a small scale. The ingenuity and amazing craftsmanship that comes from human hands impress me every time I take a close look at a fine timepiece. I have to admit, after spending time with Goldberger, I am thinking to become a watch collector now!
Phillips: John, how and when did you start collecting watches?
Goldberger: Ever since I was a teenager I remember being drawn to wristwatches. At age 18, my collecting began in earnest when I received my first paycheck. Back then, there was hardly anyone else interested in the type of watches I loved most – wristwatches. It's remarkable how things have changed!
Phillips: John, At that time, did you have dream watches in mind that you always wanted to find?
Goldberger: Early on, I was especially searching for vintage watches by Patek Philippe, Rolex, Omega, Cartier, Longines, and Movado. I hunted aesthetically beautiful watches with interesting cases and dials, large case sizes, and also watches on exceptional bracelets. I always dreamed to find special or one-off pieces by the great makers – watches which at the time of their sale were special orders made for the brand's most important clients.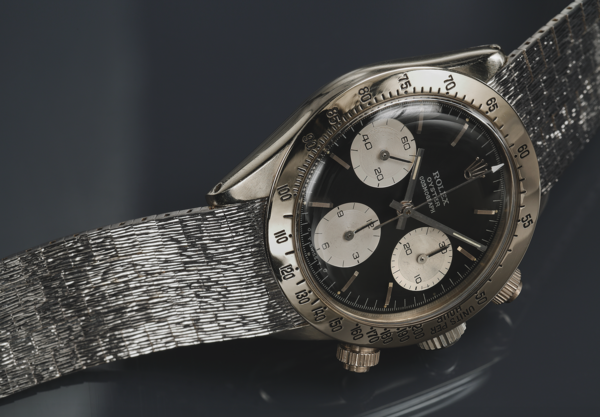 Phillips: Now let's talk about The Unicorn, when did you hear first about its existence and did you believe that it actually existed?
Goldberger: Several years ago I was informed by a distinguished international auction house that an individual was looking to sell via private treaty sale, an extraordinary vintage Rolex Daytona in 18 karat white gold, which until then, was never thought by anyone to have been produced.
Phillips: When did you realise that it did exist for real?
Goldberger: After they sent me pictures of the watch, and I examined the hallmarks, serial number and reference number engravings, I realized that indeed, a vintage white gold Rolex Daytona was in fact made by Rolex – and my heart raced immediately.
Phillips: How did you acquire it?
Goldberger: After some back and forth exchanges, and a price put forward by the auction house that was at the time a record price, I decided to accept the price proposed, realizing I would never again have the opportunity to acquire such a special and important timepiece.
Phillips: Can you reveal how much you paid and where you purchased it?
Goldberger: As I mentioned, I paid a steep price via a private treaty sale through a leading international auction house. Out of respect to the seller and adhering to the terms of a private treaty sale, I'm unable to disclose further details.
Phillips: When it was finally yours, what did you first do?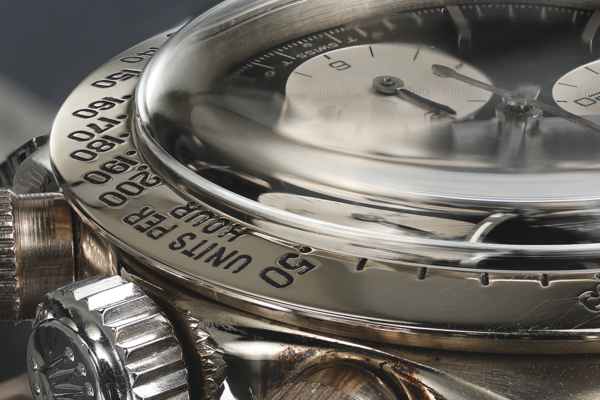 Goldberger: When produced most likely for a VIP client of Rolex, it was probably the most exclusive Cosmograph Daytona manufactured by Rolex during this era. The first thing I did was to invite a few close friends over and open a bottle of champagne to celebrate my acquisition. Of course, I further studied the watch, and as it had been worn and went through multiple services throughout its lifetime, there were several replaced parts that bothered me. I searched the world for the right components, sparing no expense, to restore it to its original glory.
Having most likely gone through several services at Rolex, the dial, pushers, and bezel were incorrect replacements – and in my view, not worthy of the watch. I approached the restoration with meticulous care, keeping the case, caseback, and movement entirely as purchased. I searched for an absolutely period correct dial for the year of manufacture – a stunning black 'Sigma' dial with radiant silver subsidiary dials. I replaced the incorrect bezel and pushers faithfully, as they should have been in 1970. Finally, I put the finishing touch on the watch, replacing its generic leather strap with a superb and very rare 18 karat white gold Rolex mesh bracelet made in the second half of the 1960s. Out of respect for one of the world's most important wristwatches, this uncompromising approach was the only option! I can only imagine the pleasure a collector of vintage cars feels when a top restoration is completed!
Phillips: Now let's talk about the auction. When did you decide to consign the watch to Daytona Uiltimatum?
Goldberger: Earlier this year, Aurel Bacs approached me about including The Unicorn in Daytona Ultimatum. He told me he was searching for the finest and rarest Daytona examples in the world. My immediate reaction was a firm "No" as I was never thinking to let go of this watch. But I soon realized I could make a positive impact on society by selling the watch to benefit a charity. Within a few days from that initial call, I called Aurel to let him know that I changed my mind. I decided it was time to let it go to a new home and at the same time support a cause I care deeply about.
Phillips: By then, have you two already met?
Goldberger: No, I have not yet met Bernard before but I obviously heard about the great work of Children Action.
Phillips: When and where did you meet for the first time? What did you discuss during this first encounter?
Sabrier: In February of this year we met for the first time in Gstaad in a cozy restaurant and, together with our wives, we all spent a wonderful evening. Coincidentally, we discovered that John and I share a passion: photography.
Goldberger: We actually spent more time discussing other things and only towards the end of the evening we realized how quickly time flew by. It was simply so natural how we bonded and I knew that I made one of the best decisions in my life to sell The Unicorn to benefit Children Action.
Phillips: Tell us what you hope as an outcome for this auction?
Goldberger: My dream is that interested bidders will understand the importance to support Children action and of course also appreciate the uniqueness and beauty of The Unicorn - and bid strongly to help children in need.
Sabrier: First of all, I'm especially grateful for the generosity and kindness of John Goldberger and to Phillips for their efforts supporting The Unicorn's sale. I sincerely thank the bidders in advance for their support of our cause that will directly enhance the lives of thousands of children around the world. My best wishes for a successful auction on the 12th and 13th of May!
Phillips: Thank you both for this most wonderful interview. We wish you both much success for Saturday's auction.