Auctioneer Henry Highley presides over the Evening Sale last May in New York when Peter Doig's 1991 masterpiece broke auction records.
From a record-breaking 'white-glove' Evening Sale in May to the most successful Day Sale in the company's history in November, our approach of offering both modern and contemporary works of art in thoughtfully curated sales made 2017 a watershed year for Phillips's 20th Century & Contemporary Art teams.
The spring season was defined by the setting of a new world auction record for Peter Doig, when his 1991 large scale canvas, Rosedale, became the most expensive work by a living British artist sold at auction. The fall season saw a significant auction record set for a post-WWII work on paper by Pablo Picasso, when a rare drawing from the collection of Elvis Presley's music publisher sold for nine times its pre-auction estimate.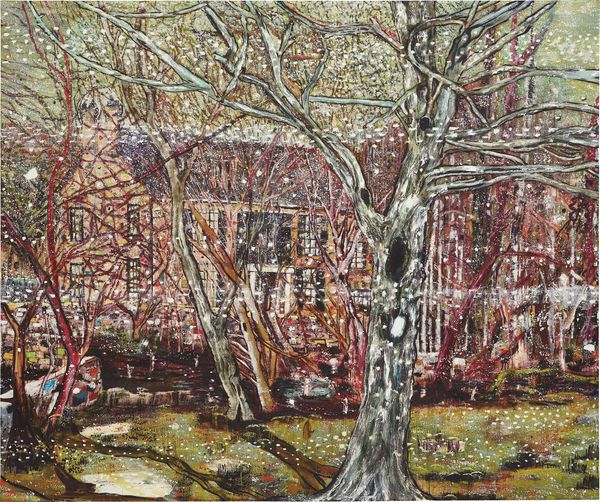 Peter Doig Rosedale, 1991. Sold for $28,810,000.
In tandem with these results, world auction records were achieved for two celebrated Latin American artists who have recently been recognized with retrospectives at the Whitney Museum of Art, New York—Carmen Herrera's 1965 canvas Untitled (Orange and Black) and Hélio Oiticica's mixed media P31 Parangolé, capa 24, Escrerbuto.
Momentum in the saleroom was bolstered by the ushering in of a new guard, as Phillips welcomed esteemed industry leaders Cheyenne Westphal, Miety Heiden, Vivian Pfeiffer, Marianne Hoet, Dina Amin and Ken Ye to its teams across the globe. Upon entering the New Year, we take this opportunity to reflect on some of the team's most memorable moments from 2017.
1. Art world's power women join Phillips
After 25 years at Sotheby's, Cheyenne Westphal joined Phillips as Chairman in March. Her appointment cemented a team comprised of some of the most powerful women in the art world, with Vivian Pfeiffer, Marianne Hoet and Miety Heiden joining as Deputy Chairmen and Dina Amin becoming Head of the 20th Century & Contemporary Art department in London, all within the last year.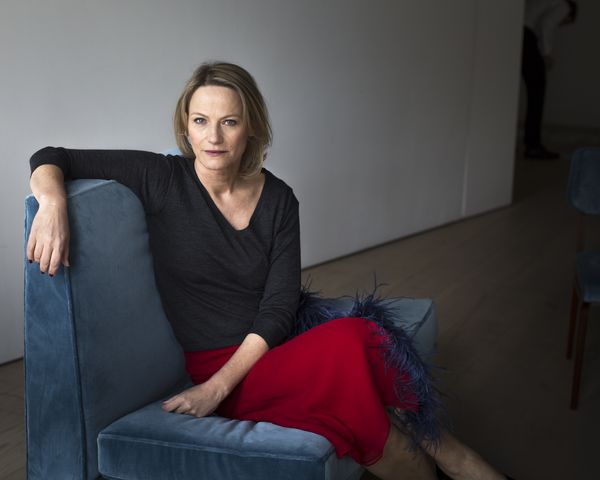 Phillips Chairman Cheyenne Westphal © Monika Hoefler
2. Phillips becomes the "House of Doig"
Establishing ourselves as the "House of Doig," Phillips cemented Peter Doig's significance in the contemporary market by achieving the world auction record for the artist in May. An early masterpiece from 1991, Rosedale sold for $28,810,000 to a packed saleroom in New York. And, later in the year, we witnessed the artist's 3rd highest result at auction when Red House, 1995-1996, which demonstrates Doig's lighter, more diaphanous style, achieved $21,127,500.
Wrote Art Market Monitor of the artist's meteoric advance in the past year, "Auction houses can be reactive to the market but they do best when they try to lead it."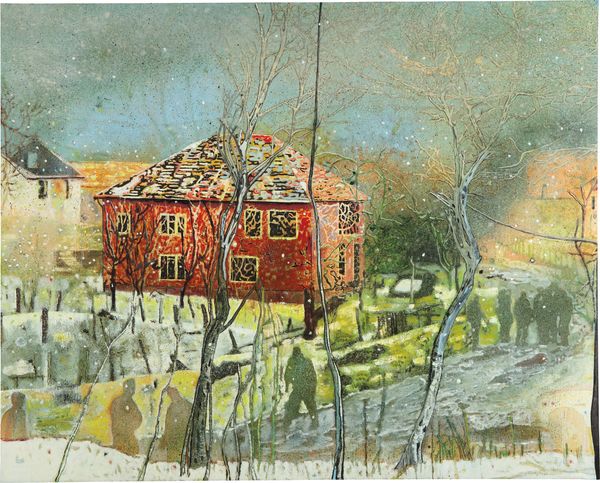 Peter Doig Red House, 1995-1996. Sold for $21,127,500.
3. Highest total for a Day Sale in history
2017 was a record-breaking year for our Day Sale, which achieved the highest Day Sale total in company history first in May (at $18.6 million) and again in November (at $20.8 million) in New York — representing 77% and 112% increases from their respective 2016 sales. In November, New York also launched a new sale format with separate Morning and Afternoon Sessions.
4. Expanding our global footprint
Also representative of a year characterized by change and expansion, we extended our global presence with the opening of regional offices around the world. New locations for Phillips include Palm Beach, Chicago and the Midwest, Brazil, Mexico, Belgium, Italy, Japan and Taiwan.
5. Ken Yeh's appointment and continuing growth in Asia
Ken Yeh, formerly Director of Acquavella Galleries in New York and Chairman of Christie's Asia, came to Phillips in November. His appointment is a tremendous asset to our growing emphasis on the Asian market and comes on the heels of newly established Tokyo and Taipei offices and new representatives in Seoul and Shanghai.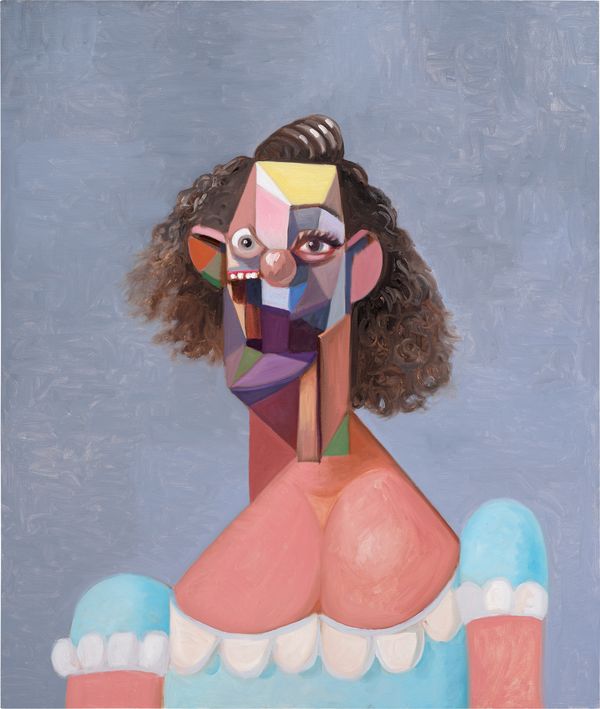 George Condo Young Girl with Blue Dress, 2007. Sold for HK$12,100,000.
As the only auction house in Asia to offer international post-war and contemporary art and design auctions, Phillips Hong Kong achieved new auction records in 2017 for George Condo, Henry Moore, Wolfgang Tillmans and Georg Baselitz in Asia. We also became the first auction house to offer a digital artwork, an immersive waterfall installation by teamLab entitled Universe of Water Particles.
2018 will kick off with a new Hong Kong office, which features a gallery space for hosting auctions, private selling exhibitions and other events.
teamLab Universe of Water Particles, 2013. Sold for HK$1,875,000.
6. Modern masterpieces make their mark
Demonstrating Phillips' vision of orchestrating sales that are both thoughtful and tightly curated, this year's 20th Century & Contemporary Art auctions were anchored by an impressive grouping of modern art, featuring works by Pablo Picasso, Henri Matisse, Paul Klee, Henry Moore and Alexander Archipenko.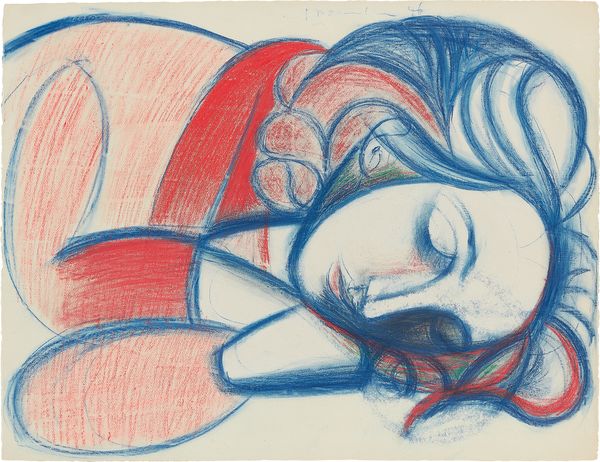 Pablo Picasso Portrait de femme endormie. III, 1946. Sold for $9,315,000.
The modern masterwork of our November Evening Sale was Pablo Picasso's Portrait de femme endormie. III, 1946, from the Collection of Anne Marie and Julian J. Aberbach. Selling in a bidding battle that saw the work climb nine times its estimate to $9,315,000, the piece stands as the sixth highest result for a work on paper by Picasso at auction and his highest for a work on paper post-WWII.
Another significant Picasso masterpiece, the painting Sleeping Nude, 1932, will come to auction in March 2018 in London — just in time for the Tate Modern's Picasso 1932 – Love, Fame, Tragedy exhibition!
7. Entrusted by institutions, foundations and estates
Top highlights from the past year were sold on behalf of prominent institutions and estates. These included the Roy Lichtenstein Foundation's record-breaking Woman: Sunlight, Moonlight, the world record for a Lichtenstein sculpture at auction at $10,330,000, the Museum of Modern Art's White Torso by Alexander Archipenko and Untitled (Halloween) from the Jean-Michel Basquiat Estate.
Additionally, we offered major works from the Estate of Warner Bros. heiress and political activist Betty and Stanley K. Sheinbaum and a remarkable group of Pablo Picasso and Henri Matisse works on paper from the Estate of Anne Marie and Julian J. Aberbach, Elvis Presley's prolific music publisher.
Roy Lichtenstein Woman: Sunlight, Moonlight, 1996. Sold for $10,330,000.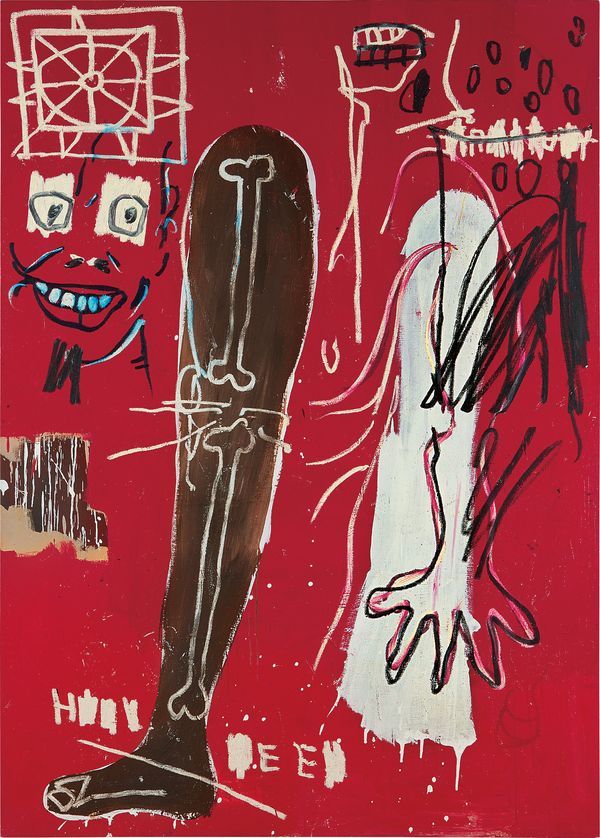 Jean-Michel Basquiat Untitled (Halloween), circa 1982. Sold for $4,215,000.
8. The Katayama Collection: New Now's first single-owner sale
In September, our fall season debuted with a single-owner sale dedicated to the personal collection of Masamichi Katayama, celebrated interior designer and founder of the Tokyo-based firm Wonderwall. His collection was comprised of contemporary art, design, editions and photographs, and it saw a new world auction record established for Japanese painter Tomoo Gokita when it sold as part of New Now in New York.
With a continued emphasis on presenting cutting-edge and fresh-to-market works, our recent London New Now sale in December was our highest grossing yet.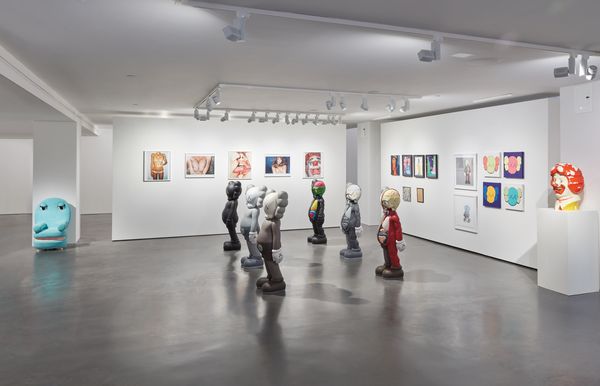 A series of works by KAWS, seen above at Phillips Park Avenue, led the sale of Masamichi Katayama's personal collection of art and design.
9. Phillips mounts its most ambitious exhibition programming in 2017
We began the year with the largest private selling exhibition in company history, Gerhard Richter: Abstraktes Bild, which spanned more than 40 years of the German artist's exploration into modes of abstraction. What followed were museum-quality exhibitions in London and New York curated by Senior Advisors to the CEO, former Venice Biennial curator Francesco Bonami (Words are Deeds, The Sky in the Room) and former Brooklyn Museum Director Arnold Lehman (AMERICAN AFRICAN AMERICAN).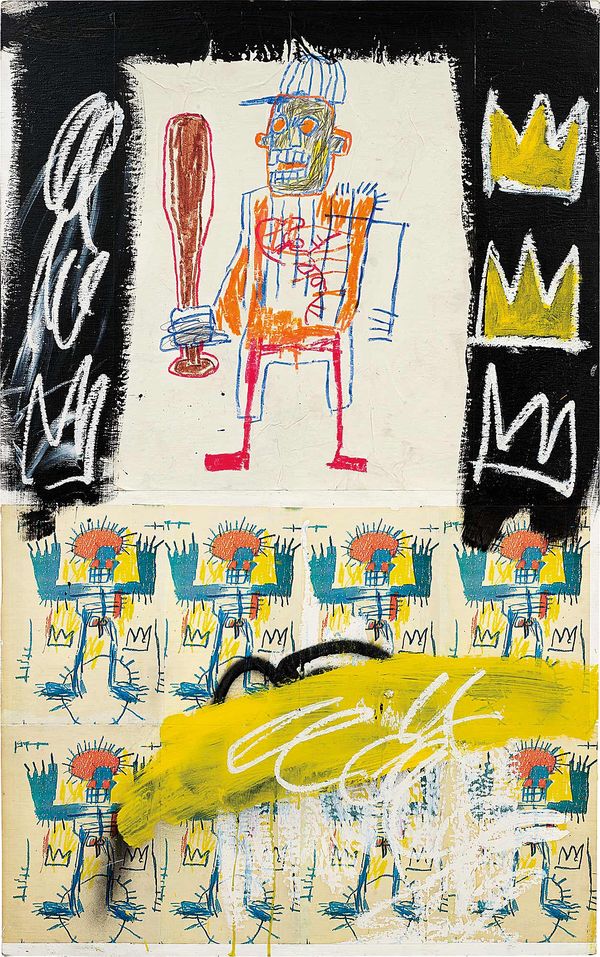 Jean-Michel Basquiat Untitled, 1981 played the starring role in Curator Arnold Lehman's exhibition, AMERICAN AFRICAN AMERICAN.
10. Partnerships with the Barbican Art Gallery, New Museum and Bass Museum
2017 saw Phillips support the New Museum's acclaimed Raymond Pettibon solo exhibition in New York, the Barbican Art Gallery's Basquiat: Boom for Real in London and the Bass Museum's Ugo Rondinone retrospective in Miami, among others.
At the New Museum last spring, we sat down with Creative Director Massimiliano Gioni to discuss Raymond Pettibon's career-spanning 'A Pen of All Work' exhibition.
This past December in Miami, Silvia Karman Cubiñá, Executive Director, and Leilani Lynch, Assistant Curator of the newly expanded and reinvigorated Bass Museum walked us through shows of Ugo Rondinone, Mika Rottenberg and Pascale Marthine Tayou.
In the New Year, we look forward to broadening our commitment to the world's preeminent art institutions. Our upcoming exhibition sponsorships include the 2018 Triennial at the New Museum, New York, David Hockney RA: 82 Portraits and 1 Still-life at the Los Angeles County Museum of Art, Figuring History: Robert Colescott, Kerry James Marshall, Mickalene Thomas at the Seattle Art Museum and Jean-Michel Basquiat: Drawing into Painting at the Norton Museum of Art, Miami.