Installation view of the Sheinbaum residence, Los Angeles. From left to right: Robert Motherwell Elegy to the Spanish Republic No. 50, 1958; Henry Moore Two Seated Women, 1948; Richard Diebenkorn Driveway, 1956; Maquettes by Henry Moore, 1952-1956
The collection of Betty and Stanley Sheinbaum illustrates an exceptional vision that was ahead of its time. With works ranging from sculptures by Henry Moore, masterpieces by Robert Motherwell and Richard Diebenkorn, ceramics by Pablo Picasso and the sculptural icon Rondena by Peter Voulkos, among many others, a visit to the couple's Los Angeles residence provided visitors with an eclectic feast for the senses. These works will be featured across Phillips' 20th Century & Contemporary Art Evening Sale, Day Sale, Design and Editions in New York, London and Hong Kong.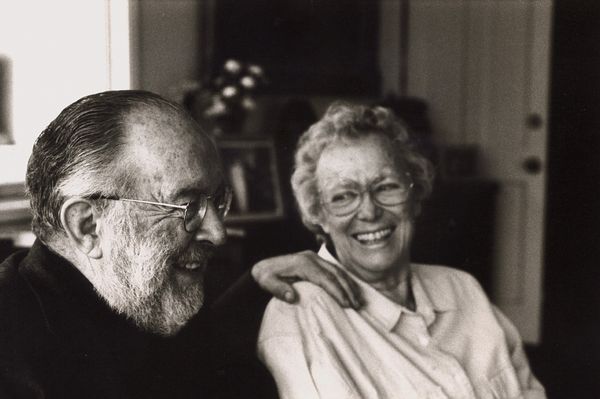 Betty and Stanley in their Los Angeles home circa 2000
Initially formed by Betty with her first husband, Hollywood producer Milton Sperling, and later in partnership with political activist Stanley Sheinbaum upon their marriage in 1964, this remarkable collection is unique for its commitment to both contemporary art and mid-century American craft. Largely assembled within a period of just four years between 1958 and 1962, the works that comprise this collection were very much contemporaneous to the epoch – offering a fascinating snapshot of the vanguard of collecting at this crucial moment in time.
A Hollywood Story
Heiress to one of the most successful motion picture and television dynasties in the world, Betty Sheinbaum was born to Harry Warner in New York City in 1920 as the youngest of two siblings. At that time, what was to become Warner Bros. Pictures was still a fledgling, albeit pioneering, motion picture company that Harry and his brothers Albert, Sam and Jack had founded in Los Angeles in 1918. In these nascent days, Harry handled finance and distribution from New York City while his brothers focused on production.
It was only in 1923, thanks to Harry's ability to secure a large loan, that Warner Bros. Pictures, Inc. was officially established – marking it as one of the first movie studios in the world. Harry, now the first President of the company, moved his family to Los Angeles.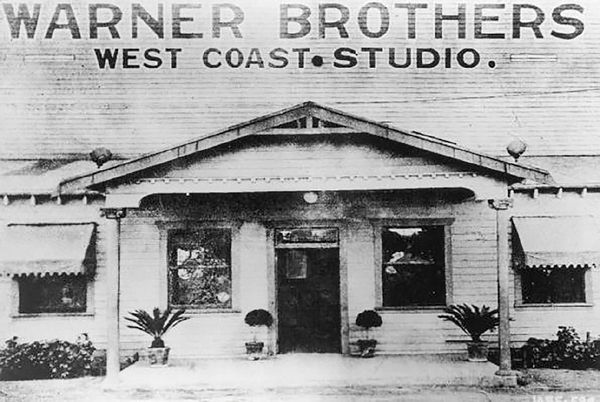 Original Warner Brothers Studio, 1918. Image Hulton Archive/Stringer/ @ Archives at the University of Southern California
The 1920s were a time in which the motion picture industry began to truly flourish – and Hollywood was at its very epicenter. Betty witnessed Warner Bros.' legendary ascent first-hand as it was catapulted to the forefront of the film industry. At age 19, Betty married the up-and-coming screenwriter Milton Sperling, with whom she would have four children. Following the end of World War II, Harry Warner made Sperling a producer at Warner Bros.
While immersed in the glamorous Hollywood scene, Betty forged her path with a distinctive sense of independence – living her life at the junction of art and politics. Long before it was common for women to take on roles other than that of wife and mother, Betty took night courses at the University of California, Los Angeles, and began art school at age thirty.
A lot of people buy art to have its value go up and to stick it on the wall and stand back from it. My mom bought because she loved a piece and knew the artist. She had a collection to live with.
— Karen Sperling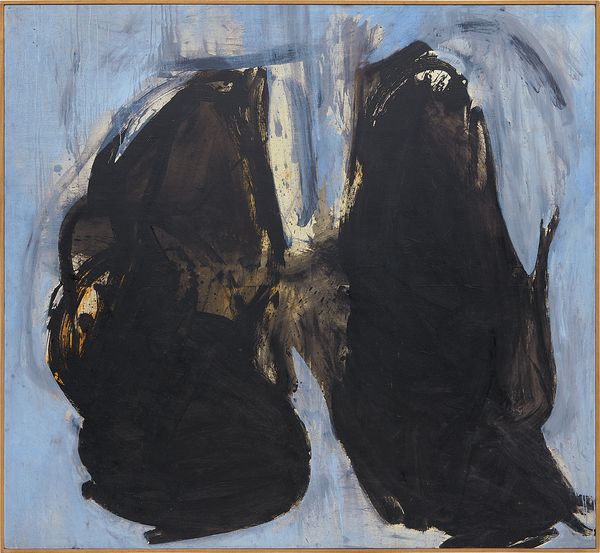 Robert Motherwell A Sculptor's Picture, with Blue. Oil on canvas. Painted in 1958.
After many years of ardently following and engaging with the groundbreaking developments in art happening around her, Betty between 1958 and 1962 assembled a superb collection with that focus and that connoisseurship of a collector finally given the opportune moment.
Betty started her collection with maquettes by Henry Moore, whose trailblazing work she had discovered nearly twenty years earlier on a trip to England. By the time she acquired these works from the great British dealer Eric Estorick, who founded the Grosvenor Gallery in London, Moore was well-known but still in his mid-career. The acquisition of such a superb and varied group of works by Moore – demonstrating the full breadth of his iconic practice ­– was a sign of a collector with a remarkable vision.
Indeed, Betty was not only one of the earliest American collectors of Henry Moore's work, but also an ardent supporter of cutting-edge American art – adding works by the broader New York School group of artists such as Willem de Kooning, Jackson Pollock, Robert Motherwell, Richard Diebenkorn and William Baziotes, to her collection at a time when these artists had not yet fully established themselves.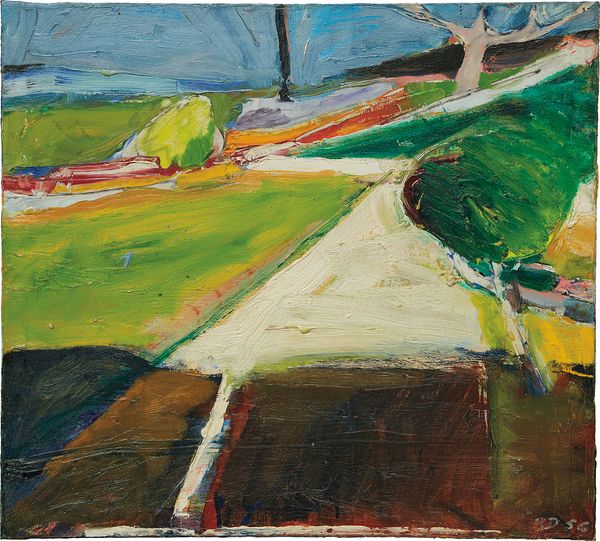 Richard Diebenkorn Driveway. Oil on canvas. Painted in 1956.
The Sheinbaums dedicated themselves to human rights, social justice, education, politics and world affairs. With Betty by his side, Stanley held the position of Chairman of the American Civil Liberties Union Foundation of Southern California, and following the Rodney King beating, became President of the Los Angeles Board of Police Commissioners, amongst others. According to Tony Podesta, Stanley was "the Statue of Liberty for liberal politics in America."
The selfless dedication that characterized Betty and Stanley Sheinbaum's political efforts was matched perhaps only in their support of the burgeoning crafts movement in California in the 1960s. Long before the art world took a concerted interest, the Sheinbaums acquired works by Peter Voulkos in particular, who is now widely considered one of America's most significant sculptors of the 20th century. The emergence of collectors such as Betty and Stanley in the 1960s significantly advanced the field of American crafts within the art community.
I felt that…a new vital spirit was in the crafts.
— Betty Sheinbaum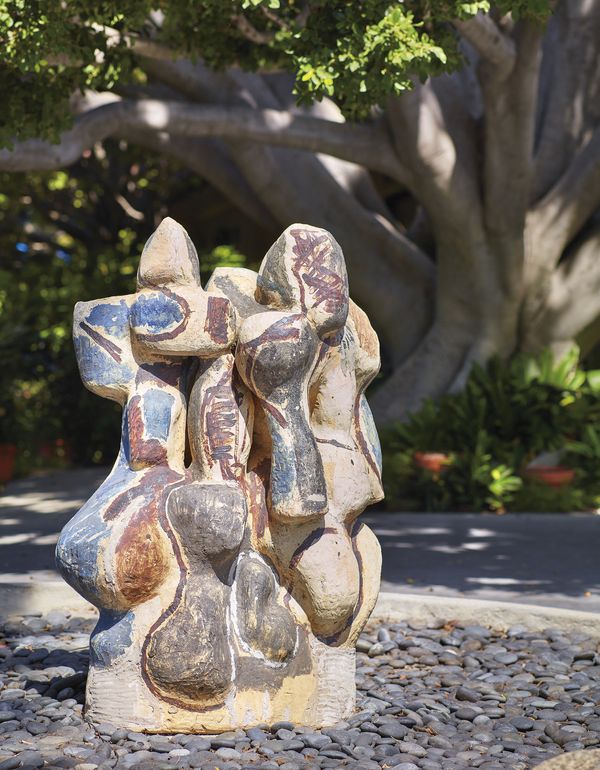 Peter Voulkos Rondena, 1958. Stoneware, paddled and constructed wheel-thrown elements, brushed cobalt, iron and white slips, epoxy.
Recognizing the lack of exhibition venues for crafts, the Sheinbaums notably founded two highly influential galleries exclusively devoted to contemporary crafts on the West and East Coast, the Galeria del Sol opened in Santa Barbara in 1968 and the Fairtree Gallery in New York in 1971. Upon closing, the Sheinbaum's legacy continued to live on in their extensive archive of over 3,000 slides of artworks, which they graciously donated to the Craft and Folk Art Museum in Los Angeles in 1978.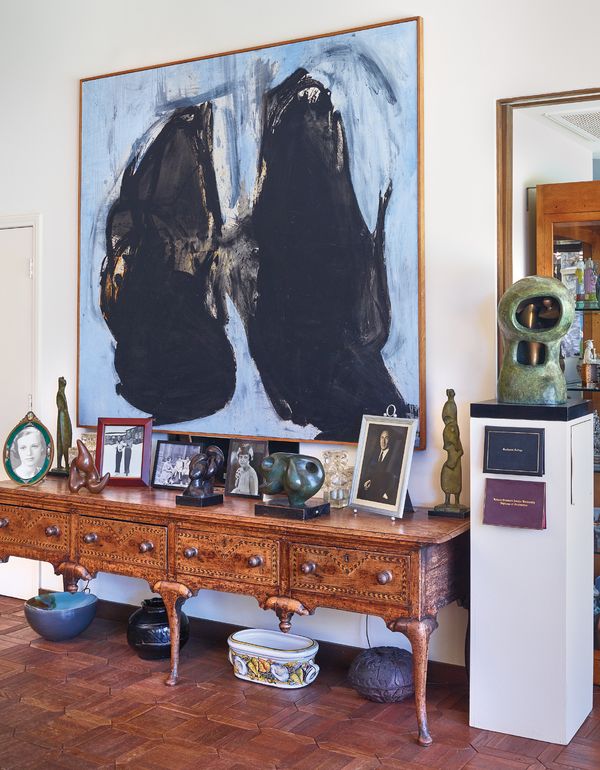 Exemplifying a deeply personal, all-inclusive and democratic vision, the Betty and Stanley Sheinbaum Collection demonstrates the same unwavering commitment that defined their legacy of shared political activism.
As such, the Betty and Stanley Sheinbaum Collection bespeaks the passion, unwavering dedication and incredible foresight of two of the most important collectors and patrons of contemporary art and American craft.