Illustrating Henri Cartier-Bresson's extensive travels, the above map pinpoints the geographic locations where photographs in our sale were taken.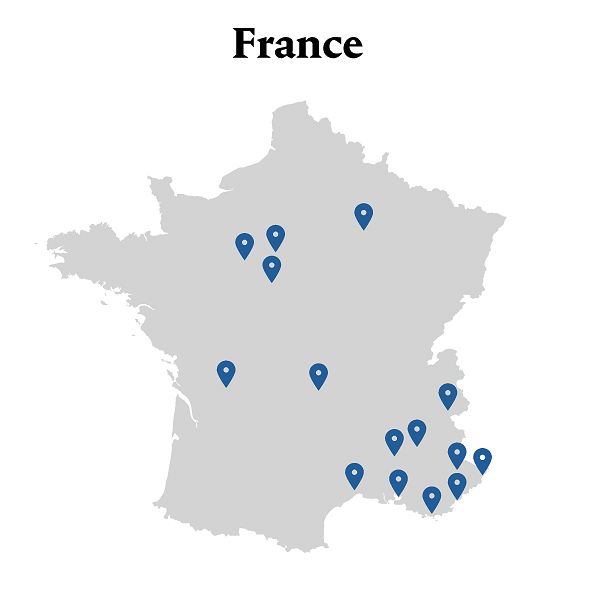 Henri Cartier-Bresson's intuition is evident throughout his native France where he captured career-defining images, including Rue Mouffetard and Hyères, among many others. Instilled with an ever-present joie de vivre, Cartier-Bresson's pictures of France create a collective portrait of the country throughout the twentieth century, invigorating every setting, from the rural paysage in Briançon to the bustling streets of Paris. Whether photographing at home or abroad, Cartier-Bresson believed that the strongest images came from a familiarity of place, and it is perhaps the intimate knowledge of the well-worn streets of Paris that allow the photographer's keen eye to so skillfully capture the city. Notably, Cartier-Bresson's family home was located on rue de Lisbonne, nearby Gare Saint-Lazare, where one of his most recognized photographs, Behind the Gare Saint-Lazare, was taken very early in his career, in 1932.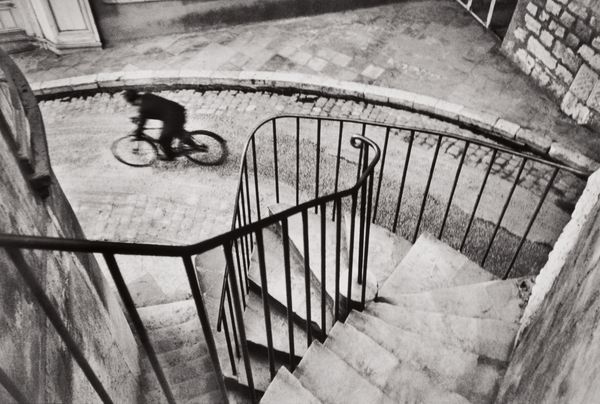 Henri Cartier-Bresson Hyères, France, 1932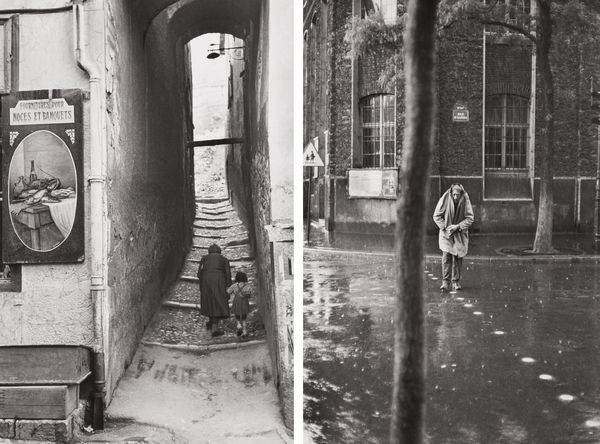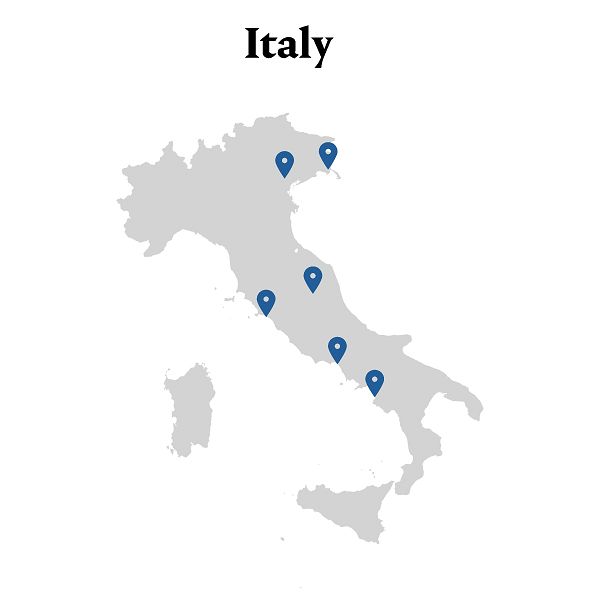 While on assignment for publications such as Holiday and Harper's Bazaar, Henri Cartier-Bresson explored the cities, neighborhoods and towns of Italy, unveiling the country's unique charm to the magazines' readerships. For Harper's Bazaar, Cartier-Bresson ventured to Rome in the fall of 1951, and later that year Scanno to capture the city at Christmas. In 1953, Cartier-Bresson went on assignment for Holiday. The premise of the magazine during its thirty-year run, from 1946 to 1977, was to send out duos of writers and photographers to produce dynamic and enticing reportage without the constraints of a dictated style, budget or page count.
With this creative freedom in hand, Cartier-Bresson traveled extensively in Italy and throughout Europe with his first wife Ratna Mohini and the writer Inge Morata, likely capturing images such as Torcello in the Venetian Lagoon. Trips such as this revealed not only Italy's natural landscape, but also its constructed social landscape, and Cartier-Bresson's unique ability to find the serendipity and humor of life led him to moments like a child gleefully running into a single ray of light and a man cautiously peering out his shop window, both captured in Rome.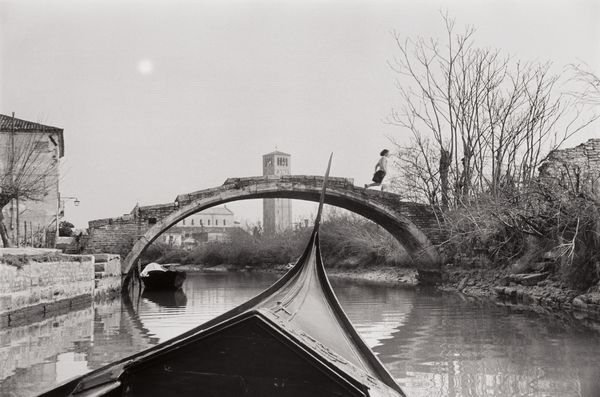 Henri Cartier-Bresson Torcello in the Venetian Lagoon, Italy, 1953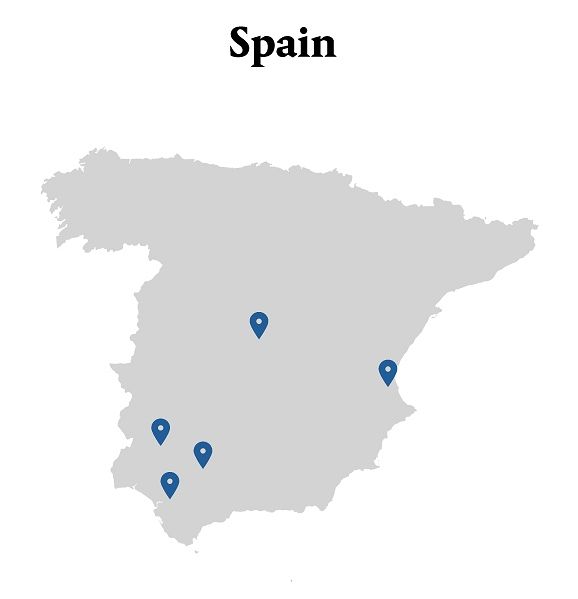 In 1933, just three years prior to the onset of the Spanish Civil War, Cartier-Bresson traveled to Spain with his newly purchased Leica camera and produced images that have proven to be powerful and enduring records of the time. Experimenting with formal components from Cubism and Surrealism, Cartier-Bresson delicately intertwined artistic expression with humanist insights to imbue his pictures of the apparent conflict in Spain with empathy and vitality. Cartier-Bresson would continue to travel to Spain in the years that followed, and in 1937 he returned to direct the documentary Victorie de la vie (Return to Life), which was created to support the Republican medical relief program. Cartier-Bresson filmed two additional documentaries during the Spanish Civil War: With the Abraham Lincoln Brigade in Spain, 1937, and L'espagne Vivra, 1938.
Henri Cartier-Bresson Seville, Spain, 1933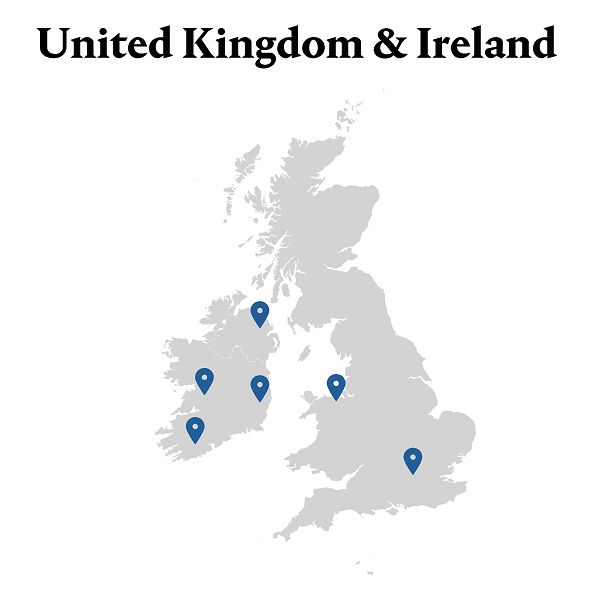 Traveling throughout the United Kingdom and Ireland on multiple reportage assignments, Henri Cartier-Bresson filled hundreds of rolls of film with images that conveyed both the nuances of society and newsworthy moments of the time, notably including King George VI's coronation in 1937. Capturing the coronation was Cartier-Bresson's first job with Ce Soir, a communist daily newspaper, whereby he was assigned to fill the pages of Regards, the paper's illustrated weekly. The resulting pictures mark a pivotal moment in British history: the abdication of King Edward VIII, the accession of his younger brother, and uncertainty of war on the horizon.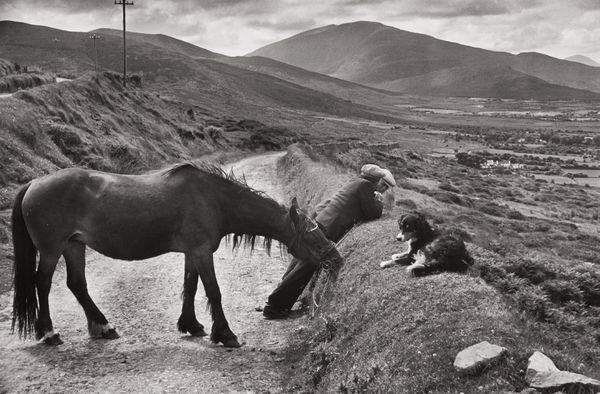 Henri Cartier-Bresson County Kerry, Ireland, 1952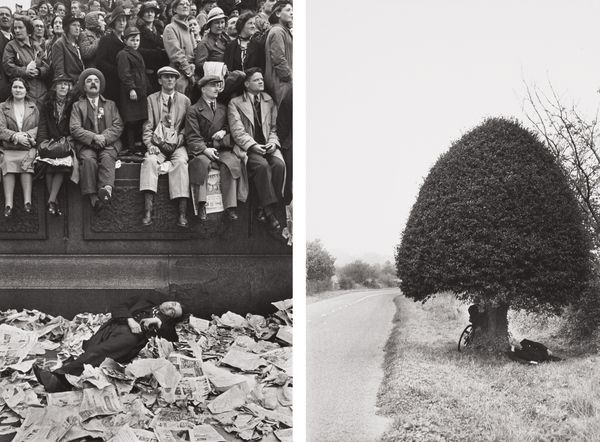 Fifteen years later, while on assignment for the Harper's Bazaar September 1952 issue, Cartier-Bresson traveled to Dublin, Ireland to photograph a horse auction at the famed Curragh racecourse. This return to the region occurred just five years after the creation of Magnum and only seven years after the conclusion of World War II. The ten images included in the magazine extolled how people have returned to enjoying the simple pleasures of life. On both of these assignments, separated by over a decade, Cartier-Bresson captured the spectators rather than the spectacle.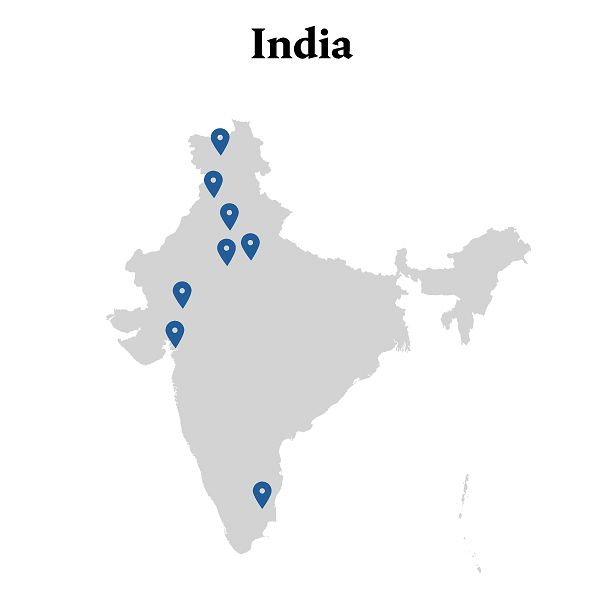 Henri Cartier-Bresson first traveled to India in December 1947, taking a 6,888 nautical mile journey by sea from England. Upon arriving, he encountered a newly independent nation whose people were experiencing mounting tensions due to the religiously based partition of India and Pakistan. Amidst this conflict, Cartier-Bresson captured one of his best-known images, Srinagar, Kashmir, 1948, which depicts Muslim women praying on Hari Parbal Hill with the rising sun illuminating the Himalayas.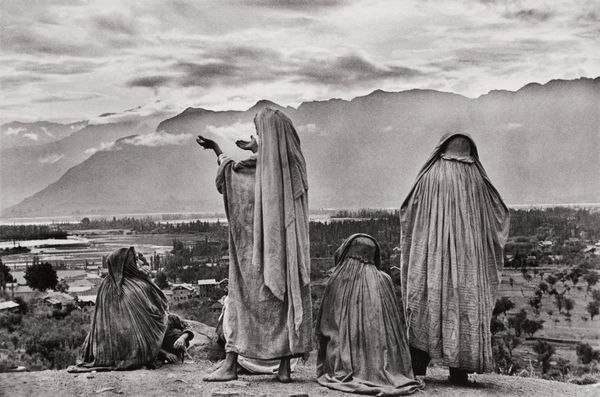 Henri Cartier-Bresson Srinagar, Kashmir, 1948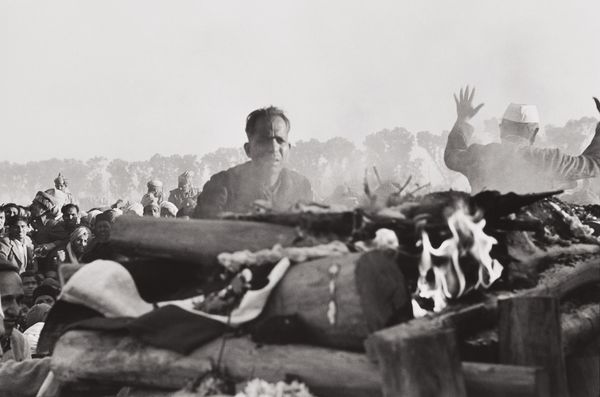 Henri Cartier-Bresson Gandhi's secretary watches the first flames of the funeral pyre, Delhi, India, 1948
Most notably, in January 1948, Cartier-Bresson met with Mahatma Gandhi and documented the ceremonial breaking of a six-day fast that Gandhi undertook as a call to restore peace. Only ninety minutes after their meeting on January 30, Gandhi was assassinated, and Cartier-Bresson, with his Leica camera, became a witness to history, capturing the immediate sorrow and subsequent proceedings for Gandhi's cremation and the scattering of his ashes. The nationwide mourning is evocatively rendered in a depiction of Gandhi's funeral pyre. This coverage of Gandhi's final days catapulted Cartier-Bresson's status as a premier photojournalist, increasing demand for his pictures from leading publications including LIFE, Harper's Bazaar, Now and The New York Times Magazine. Over the course of the next 40 years, Cartier-Bresson continued to return to India, traveling there six times through 1987.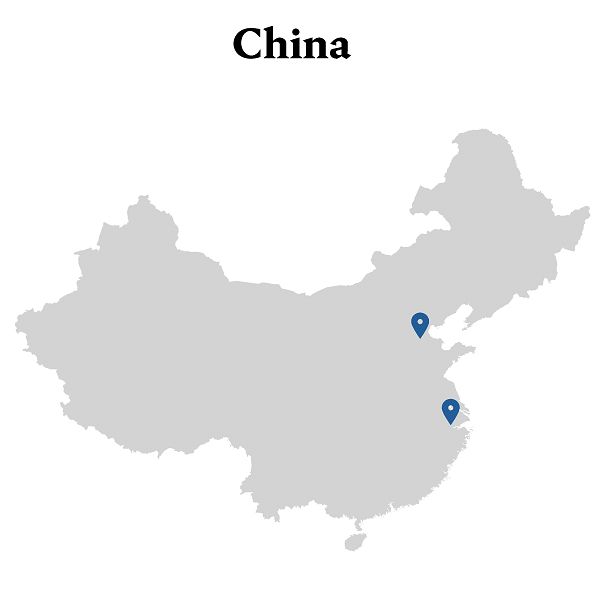 Henri Cartier-Bresson traveled to China for LIFE magazine twice, in 1948 and 1958, each time deftly capturing with a humanist eye the country at a time of political and economic change. On his first trip, which occurred late-1948 to early-1949, Cartier-Bresson witnessed and documented the conclusion of the civil war between the Nationalist Party of China (also known as the Kuomintang) and the Communist Party of China led by Mao Zedong. Ten years later, on his second trip in 1958, he completed an extensive four-month, 7,000-mile tour of the country at the beginning of the Communist campaign, The Great Leap Forward. Based upon the USSR's Five-Year Plan, this economic and social agenda included agricultural collectivization and rapid industrialization for its largely rural, agrarian population. "With the perceptiveness for which he is famous," LIFE declared, "Cartier-Bresson has shown how the Chinese individually react and live amid the oppressive regimentation imposed on them." Indeed, throughout Cartier-Bresson's career it is his warm personal perspective that infuses his photographs with respect for all humankind.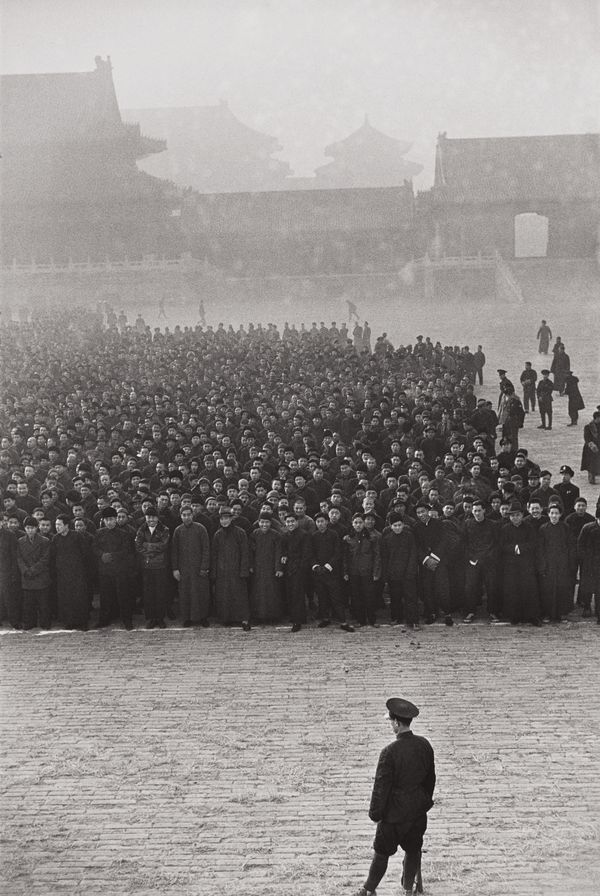 Henri Cartier-Bresson The Kuomintang calls recruits to arms, Beijing, China, 1948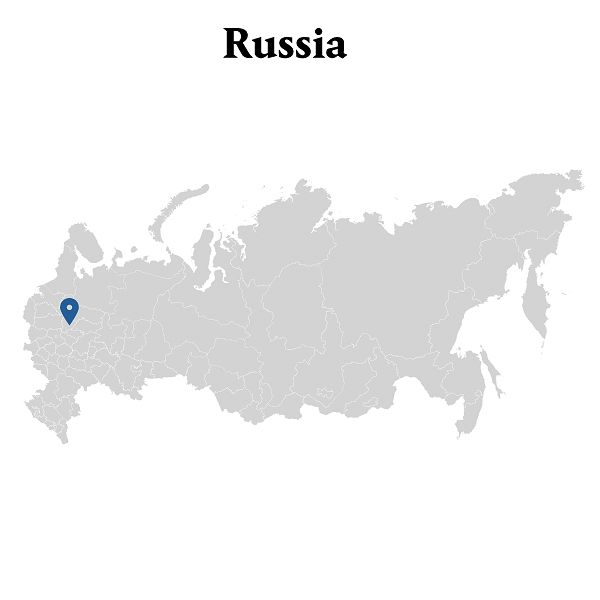 Having received governmental permission to visit the USSR, Henri Cartier-Bresson, who included a copy of The Decisive Moment with his visa application, traveled to Moscow with his wife Ratna Mohini in the summer of 1954. Speaking almost no Russian, they were accompanied by a state provided translator who also served as their guide. Cartier-Bresson's photographs of the trip captured the everyday: inside schools, factories, stadiums and concert halls, forming the basis of his book Moscow, which was published by Delpire, in 1954, and The People of Moscow, by Simon & Schuster in 1955. Cartier-Bresson then returned in 1973 stating, "After nineteen years since the first trip, I longed to go back and revisit Russia. There is nothing more revealing than comparing a country with itself by grasping its differences and trying to discover the thread of its continuity."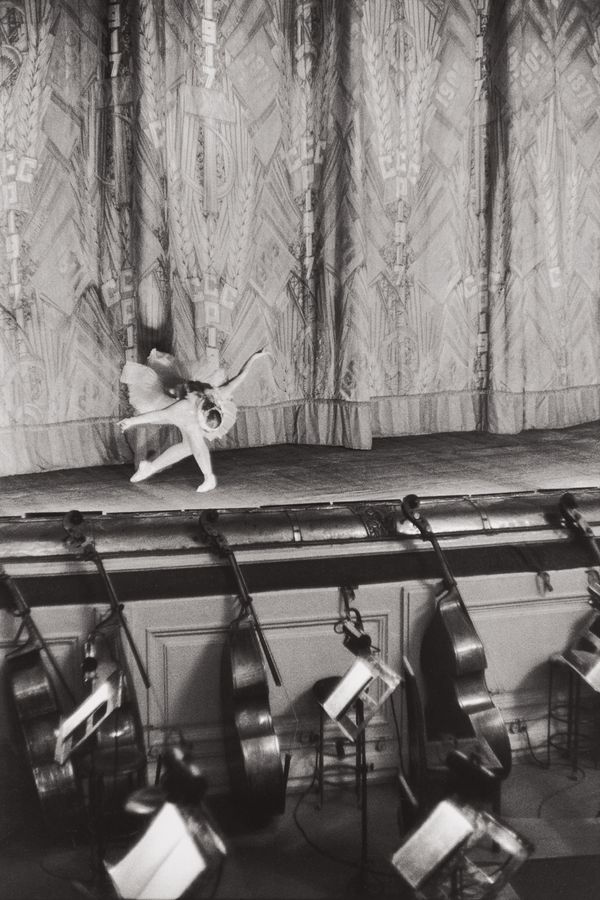 Henri Cartier-Bresson Swan Lake, Bolshoi Theatre, Moscow, USSR, 1954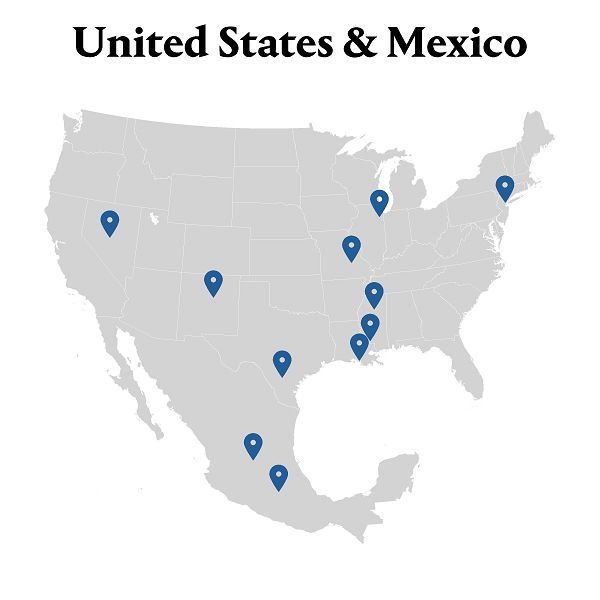 Henri Cartier-Bresson photographed the United States more extensively than almost any other nation. Turning his lens to the United States' vast landscape and diverse population, Cartier-Bresson drove cross-country in 1947 and again in 1960. At the same time as the 1947 road-trip, Cartier-Bresson photographed portraits of artists and writers for Harper's Bazaar, including William Faulkner. Additionally, during this trip, many of the exceptional but little-seen photographs of places like Natchez, Mississippi, San Antonio, Texas and Taos, New Mexico were taken.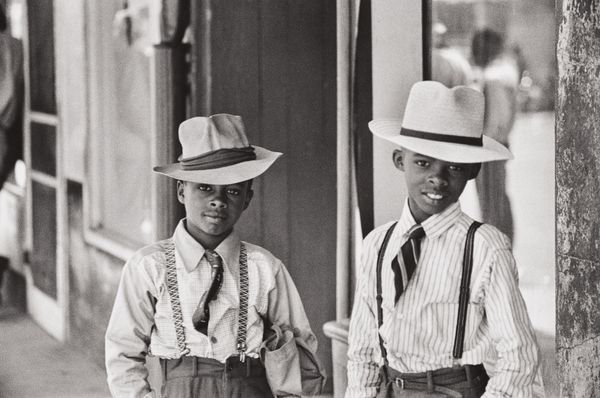 Henri Cartier-Bresson Natchez, Mississippi, 1947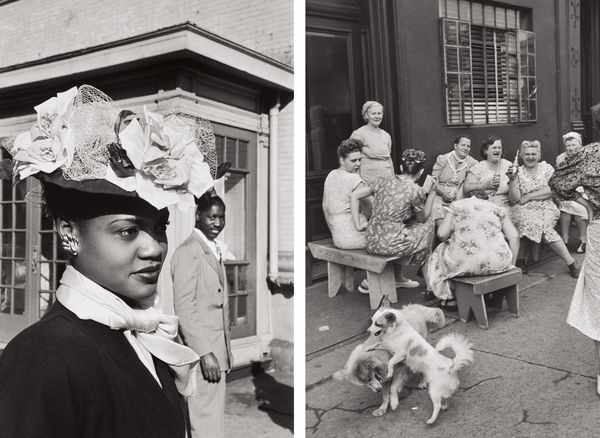 Cartier-Bresson was also a frequent visitor to New York, and the works from that group, taken in neighborhoods from the Lower East Side to Harlem and Brooklyn, show an intimate familiarity with the city. American culture came to the forefront in the midcentury, and interest in how Americans lived and worked brought Cartier-Bresson's photographs of the United States to the pages of Paris Match, Réalités, Jours de France, Queen and other international magazines.
Henri Cartier-Bresson traveled to Mexico early in his career, having signed up as a photographer for the 1935 expedition to map a Pan-American Highway. While the project was unrealized, Cartier-Bresson chose to stay in Mexico City, befriending and living with the great writer Langston Hughes in the La Candelaria neighborhood where many of his most iconic photographs in Mexico were taken.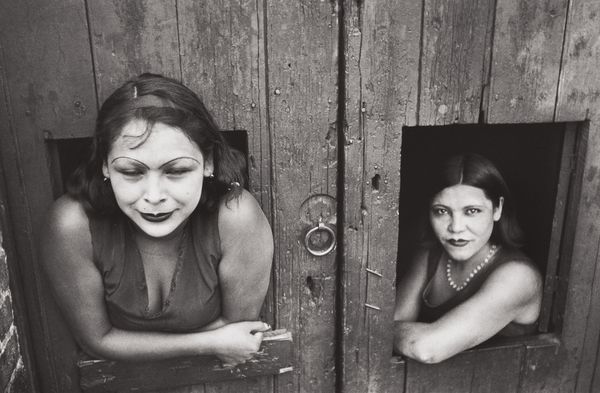 Henri Cartier-Bresson Calle Cuauhtemoctzin, Mexico City, Mexico, 1934
Mexico was fertile ground for many artists at this time, including Manuel Álvarez Bravo , who Cartier-Bresson shared an exhibition with at the Palacio de Bellas Artes, Mexico City in 1935.
Works from Henri Cartier-Bresson: The Eye of the Century will be on view in Paris, Hong Kong and New York prior to the New York auction on 12 November, having previously traveled to London and Los Angeles.