This month in New York, Phillips in Association with Bacs & Russo has set a new world record for any wristwatch at auction. Following a 12-minute bidding war, which opened with a startling and deliberate phone bid of $10 million, Paul Newman's Rolex "Paul Newman" Daytona finally went to a competing bidder on the phone. Watch enthusiasts from around the world followed this historic moment online, over the phone and in a packed saleroom of more than 700 people.
This timepiece is the only "exotic"-dialed Daytona that Mr. Newman owned, inspiring the storied nickname for the most prestigious versions of Rolex's Daytona. It was only fitting that this ultimate of sought-after lots would lead Phillips Watches' New York City debut following numerous successful seasons in Geneva and Hong Kong. The total sale realized $28,875,750—the all-time record for a U.S. watch auction—and saw participation from bidders across 43 countries.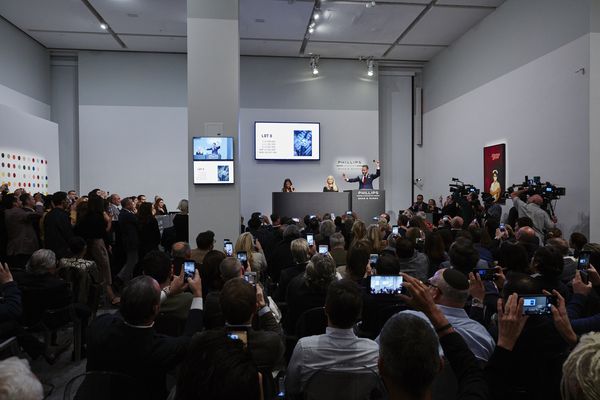 From the Saleroom: Aurel Bacs brings down the hammer after a twelve-minute bidding battle.
The atmosphere was electric throughout the entire sale of iconic watches from the 20th century, which featured rare and important models from Omega, Heuer, Audemars Piguet, Cartier and other leading watchmakers.
This record result is a testament to the historic importance and continued legacy of this Rolex.
— Aurel Bacs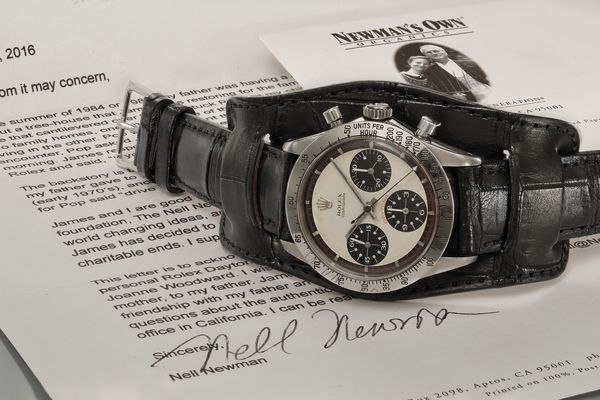 Aurel Bacs, Senior Consultant, spoke to the press after the historic event. "Kicking off our fall season, WINNING ICONS was a groundbreaking event for the international collecting community, realizing $28.8 million and establishing the highest total ever achieved for a watch auction in the United States. This historic sale was led by the one and only, original 'Paul Newman' Daytona, the true 'Adam and Eve' of the watch-collecting world."
Added Paul Boutros, Head of Watches, Americas, and Senior Vice President, "It was a tremendous honor to have been entrusted with the sale of the watch that started it all." The team collectively looks forward to carrying this momentum into the season's remaining sales in Geneva and Hong Kong, including a thematic sale of Heuer Chronographs from the Crosthwaite & Gavin Collection.
Read more on the story behind Paul Newman's love of racing and Rolex watches here.