Alex Katz is the man of the hour. Image: dpa picture alliance / Alamy Stock Photo, Artwork: © Alex Katz / DACS, London / VAGA, New York.
In New York City this past season, Alex Katz's blockbuster at the Guggenheim was the talk of the town. We asked our favorite flaneur and publisher of Whitehot Magazine of Contemporary Art, Noah Becker, for his take on the living legend.

---

Alex Katz lives a quiet existence. But I've also seen him on occasion at glamorous events and openings in New York City. For him, living in the moment means embracing the eternal now in all its fullness — it's what I would describe as "leaning into the silence." It's also clear to me that he loves the noise and excitement of the limelight and the contrast between his rural studio in Maine and his New York lifestyle.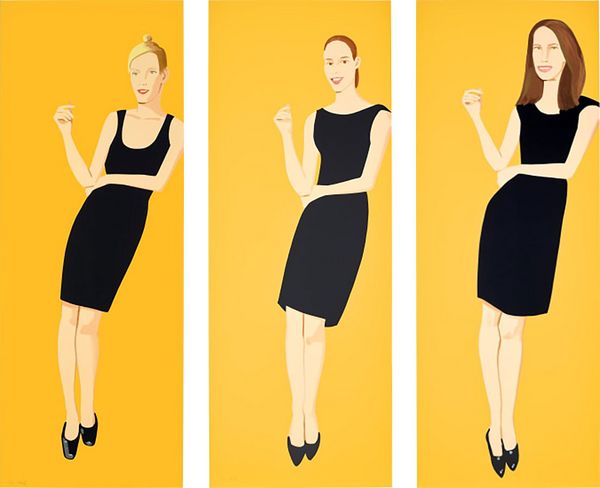 Katz is the most New York City of painters. He never articulates the city's iconic scenery — there are no painted skyscrapers. Unlike Edward Hopper who painted how light falls on the sides of buildings, Katz gets up close and personal with the city's elite classes and their mood. His works Oona, Ulla, and Christy from Black Dress (2015) are great examples of this. People at ease with themselves. Such composure and poise! — not the image of New York City typically broadcast round the world.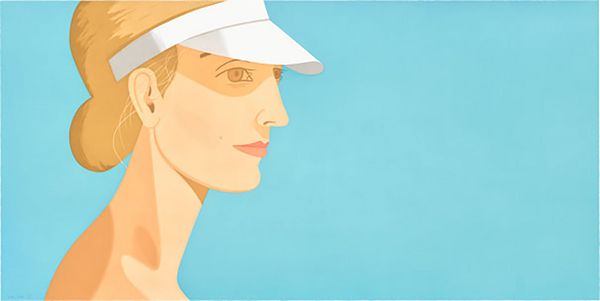 The people in these works are very real to him. My good friend, Japanese fashion model Mie Iwatsuki has posed for at least ten Katz masterpieces over the years. She tells me, "Alex doesn't just choose (models) based on photographs. He doesn't get inspired unless he has a connection with the person." This makes the paintings more diaristic and personal for me.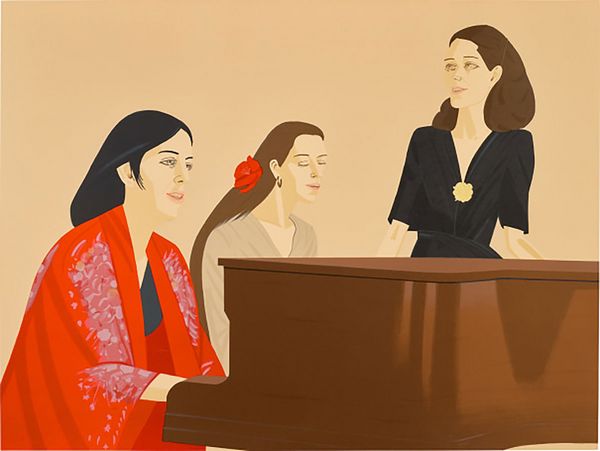 Katz pioneered a more personal kind of figurative art that opened the door for artists like Elizabeth Peyton and others of her generation. Other portrait-based artists that come to my mind are Alice Neel and even recent artists such as Amy Sherald. This area of figurative painting also makes me think of British artists like Stanley Spencer, Francis Bacon, Lucian Freud, and David Hockney. All succeed in elevating portrait painting into the realm of high art. Katz is a standout for being lean, clean, and vibrantly American.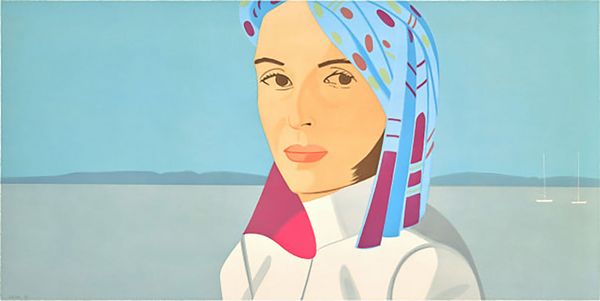 He uses a humanist portrait style to articulate his ideas in paintings and prints, but his art invites us into his world — one of quintessentially cosmopolitan urbanity in a city that continues to be tempered by our ever-changing culture. During his long career, he has been like a lighthouse surrounded by a changing and expanding storm of Pop Art and Abstract Expressionism, remaining self-contained and focused on his goals throughout major cultural changes in America.
Katz is, without question, among the most important American artists of the latter half of the 20th century. His painterly style answered the challenge painting was met with at the crossroads of abstraction and representation, a major development that opened-up figuration for future artists. In this sense, I love how Katz paints his life in purely visual ways — free of any imposed narrative, adding a new dimension to figurative approaches in contemporary art. And that for me is what sets Alex Katz apart from so many other figurative painters of our times.
Katz has said that, if he painted a giant portrait of an attractive person, the impact of this image could draw attention away from monumental abstract paintings that were dominating the gallery world — and drive more eyes towards his oeuvre. He had to consider how his figurative art could compete with the hype and popularity of artists like DeKooning and Pollock at the height of their powers. It's no accident that his works — even amidst crowds — often own the room.

Far from the madding crowd, his second studio in Maine offers an escape from the city and a chance to focus on nature. For Katz, "eternity exists in the immediate present" — no future and no past, only now. His Day Lillies (1992) is a great example of a completely narrative-free image hovering in a dream world between the poetic and the sublime, the representational and the abstract.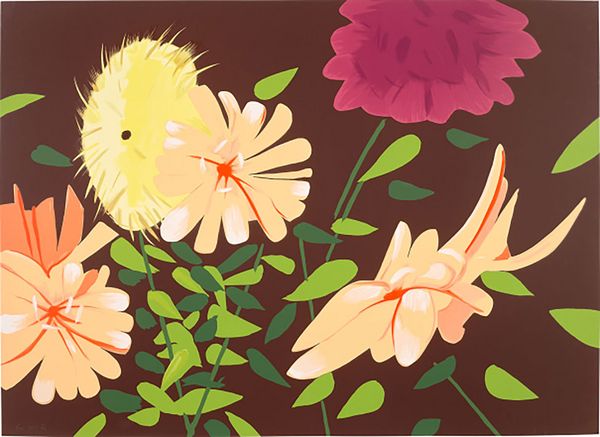 Late Summer Flowers (2013) is a recent version of the same hyper-focused nowness — a silent view of the mundane; yet a fully ecstatic explosion of color in the natural world. Both prints speak more of a rural experience and provide a much-needed glimpse into Katz's varied and contrasting existence.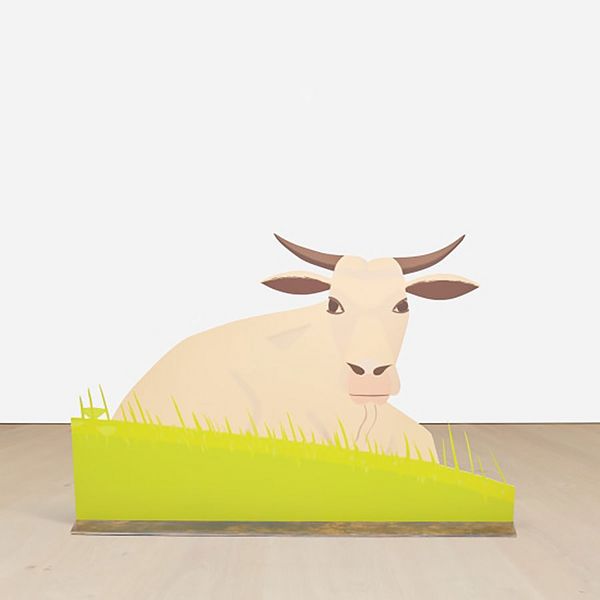 Alex Katz, Cow (large; cutout edition), 2006. Editions London.
Katz's retrospective currently on at the Guggenheim is huge. Called Gathering, it's a grand finale that successfully shows him off as being more than just another predictable painter of people. The artist unexpectedly attended the opening — he's 92 years of age — and was spotted waving up at his adoring fans as they cheered him from all levels of the rotunda. I couldn't help but think of Katz as the art world's Babe Ruth or Mickey Mantle locked in a victory lap after an epic home run.
---
About Noah Becker
In addition to being editor-in-chief of Whitehot, a popular online contemporary art magazine he founded in 2005, Mr. Becker directed the 2010 feature art documentary New York Is Now. He is an artist, critic, and jazz saxophonist who lives and works in New York City.

---

Auction /
18 – 19 January
30 Berkeley Square, London, United Kingdom, W1J 6EX (map)
Viewing /
11 – 18 January
Monday-Saturday 10:00am-6:00pm GMT
Sunday 12:00pm-6:00pm GMT
Discover More from Editions London >
---
Recommended Reading
Devoted to Dachshunds: Artists and their Pets >
Auction Results: Highest Annual Total for Editions Sales in Company History >

Picasso's Media and Muses: Forty Years, Four working methods, Three Wives and Lovers>