Seeing is more than looking.
Come join Phillips' upcoming 20th Century and Contemporary Art Hong Kong auction on 21-22 June 2022. This sale features masterpieces by David Hockney, George Condo, Matthew Wong and many more.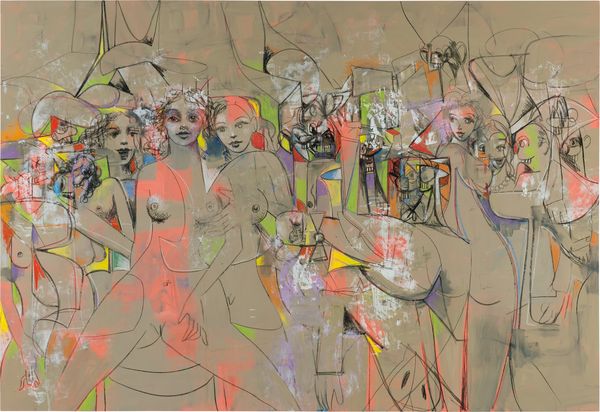 In Transparent Female Forms, a kaleidoscope of neon-pastel hues drizzled across a neutral ground, are superimposed with gestural improvisations that lend the work to a sense of rhythm invoking Condo's preoccupation with music, which he studied alongside art history in university. Sensuous female figures that traverse the composition appear in and out of the picture plane: their faces adorned with elegant pearls, full lips and luscious hair are rendered with astonishing fluidity. Yet in signature Condo fashion, grotesque characters with snarled grimaces, wild-eyes, and disfigured heads loom in the background. With these juxtapositions, Condo expertly bridges the cacophonous with the sensual and the recognisable with the alien, probing at our most primitive human instincts of desire, disgust and intrigue.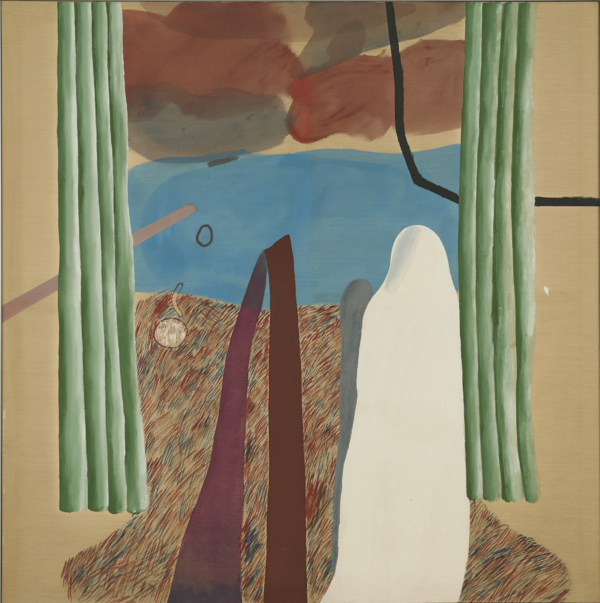 A lyrical fusion of geometric Cubism, Surrealist abstraction and still life, Painted Landscape (Or Red and Blue Landscape) showcases British artist David Hockney's unparalleled ability in creating an utterly intriguing composition. Containing a dazzling variety of brushstrokes – from long blended marks to short, staccato touches – Hockney represented each area of the image, from the curtains and flooring to the figure and the seascape, with a distinctly different handling of the brush, creating an overall surface effect of pulsating cross-rhythms.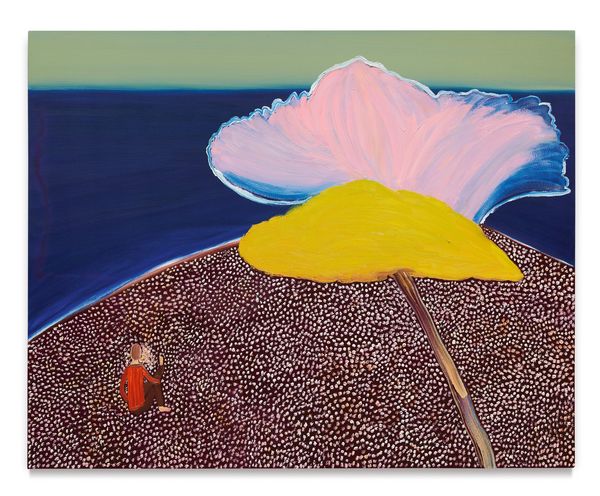 Phillips is proud to present a monumental work by the revered Canadian-Hong Kong painter, Matthew Wong. More Nabi than Impressionist, Wong shared in the mystical dispositions of the hermetic Post-Impressionist group, and his virtuosic symphonies of pigment and rejection of tonal modelling.
This is brilliantly exhibited in Pink Wave where teal and navy horizontals are broken up by the sweeping burgundy coastline and the speckled beach, while the golden tributary is crowned by a floral explosion of fuchsia. The dream dialectic that charges through the painting creates modal ambiguity. We question ourselves — what exactly are we looking at here, flower or wave?
---
Recommended Reading