Produced by Phillips (2022)
To incorporate a pop of colour to an everyday outfit, rubies are an excellent statement piece, adding a dash of flair and exuberance. In recent years, rubies have graced the red carpet as symbols of glamour and success. They also make for bright statement pieces on fun and bold cocktail rings, such as these two pieces from our upcoming Hong Kong sale, suitable for a dinner party or an afternoon tea.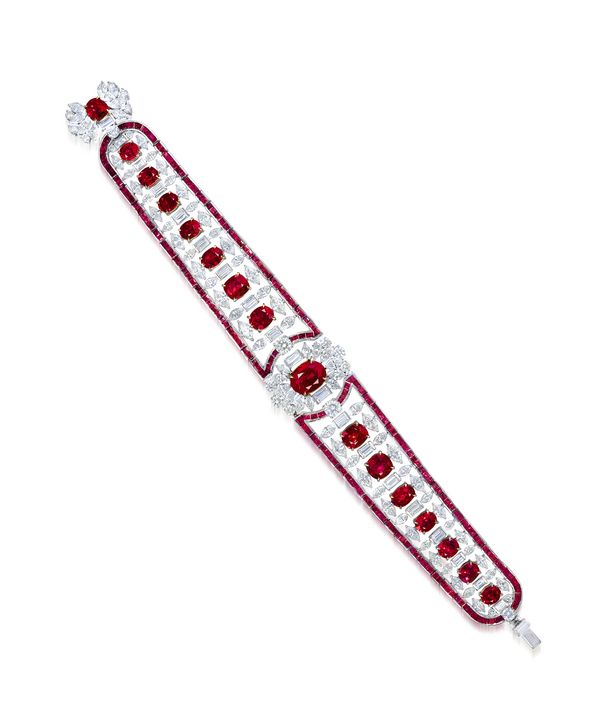 A Burmese "Pigeon's blood" Ruby and Diamond Bracelet, Rubies weighing 17.08 carats in total
Estimate: HK$2,500,000 - 3,500,000 (US$320,000 - 450,000)
Lot 586, Jewels & Jadeite, 23 June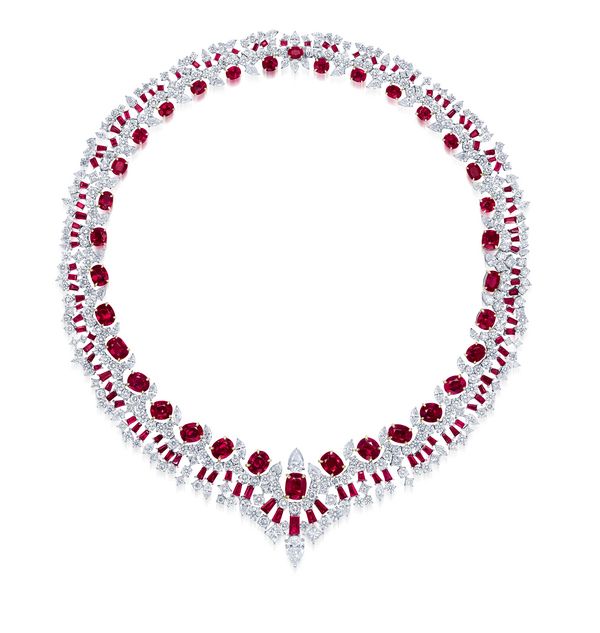 A Burmese "Pigeon's blood" Ruby and Diamond Necklace, Rubies weighing 45.02 carats in total
Estimate: HK$2,600,000 - 3,600,000 (US$330,000 - 460,000)
Lot 585, Jewels & Jadeite, 23 June
For more than 4,000 years, emeralds have been among the most valuable of all jewels. The emerald crystal is an exceptionally clean specimen, devoid of any clarity enhancement which is extremely rare and highly desirable. If history has demonstrated emeralds' enduring popularity, today's market shows a growing appreciation for the gem.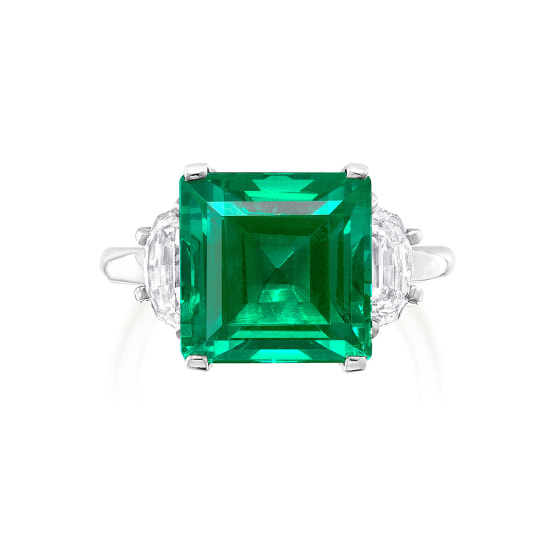 An Exceptional Emerald and Diamond Ring
Estimate: HK$3,000,000 - 4,000,000 (US$385,000-500,000)
Lot 584, Jewels & Jadeite, 23 June
Fancy colour diamonds, are natural diamonds that exhibit any other colour face-up. These rare specimens come in every colour of the spectrum, including, most importantly, blue, green, pink, and red.
An Impressive Multi-Coloured Diamond Bracelet
Estimate: HK$5,200,000 - 6,800,000 (US$670,000-870,000)
Lot 622, Jewels & Jadeite, 23 June
The round brilliant-cut is one of the rarest shapes for coloured diamonds, as they are usually fashioned to best maximize the weight of the often irregular-shaped rough. Whilst the round brilliant cut is the most popular cut among colourless diamonds as it maximises their brilliance.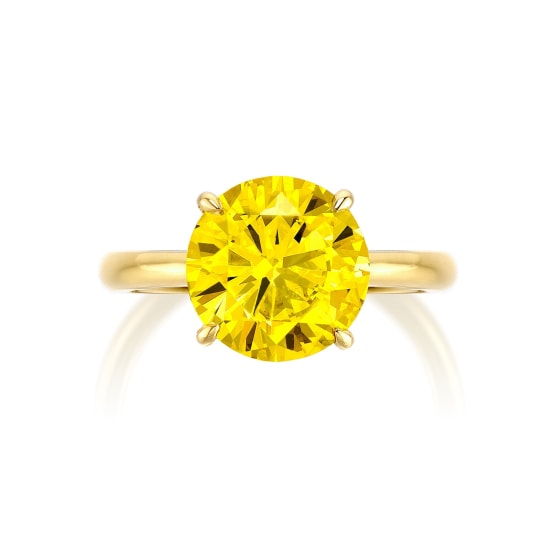 A 3.01 carat Fancy Vivid Yellow Diamond Ring
Estimate: HK$1,100,000 - 2,200,000 (US$140,000-280,000)
Lot 600, Jewels & Jadeite, 23 June
---
Recommended Reading
Roll Out the Red Carpet: Rubies for All Occasions in the Hong Kong Sale
---
Jewel and Jadeite
Hong Kong 23 June 2022
---