A Burmese 'Pigeon's Blood' Ruby and Diamond Bracelet and Necklace
Lot 585 & 586, Jewels & Jadeite, 23 June
Red — there's something about the colour that both ignites and excites the senses. In cultures around the world, it invariably represents the rawest of human emotions, a perennial symbol of luck and good fortune in Asia, and of love and passion in the West. Understandably, the most prized red gemstone is the resplendent ruby.
Gifted the name ratnaraj, translating to "King of the Precious Stones" in Sanskrit, rubies have historically been associated with prosperity and vigour, also worn by ancient warriors for protection. Believed to hold the power of life, this majestic gem can be traced back to Burma, a source of rubies since 600 AD.
In more contemporary contexts, references can be drawn to symbolisms behind Judy Garland's ruby-red slippers in her portrayal of Dorothy in "The Wizard of Oz" and the ruby of Melisandre, worn by the influential royal counsellor in the acclaimed series "Games of Thrones," whose piece reflected the gem's traditional associations with power and prestige.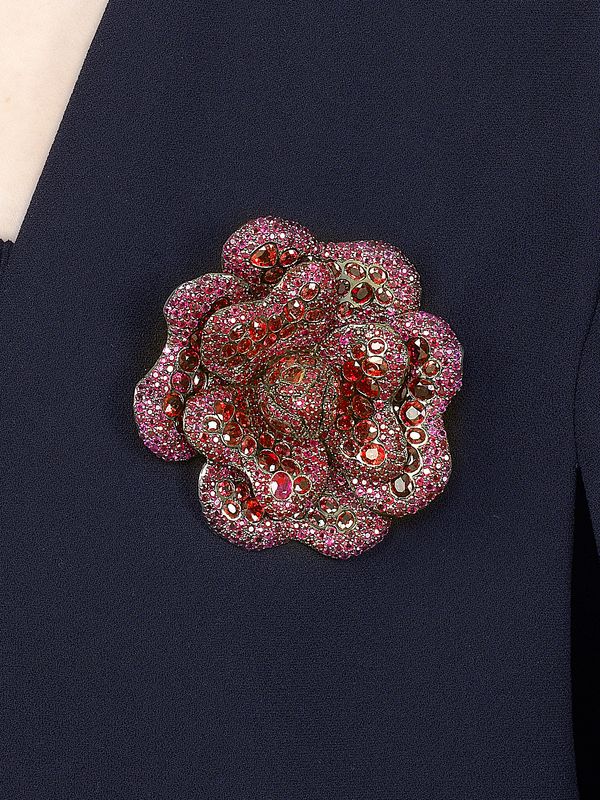 To incorporate a pop of colour to an everyday outfit, rubies are an excellent statement piece, adding a dash of flair and exuberance. In recent years, rubies have graced the red carpet as symbols of glamour and success. They also make for bright statement pieces on fun and bold cocktail rings, such as these two pieces from our upcoming Hong Kong sale, suitable for a dinner party or an afternoon tea.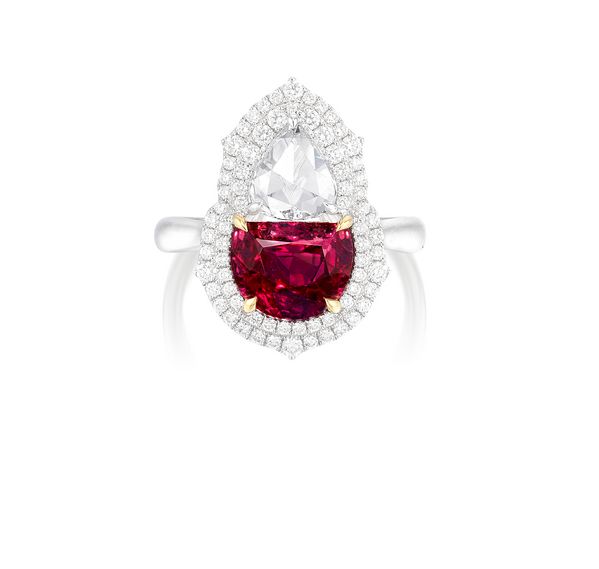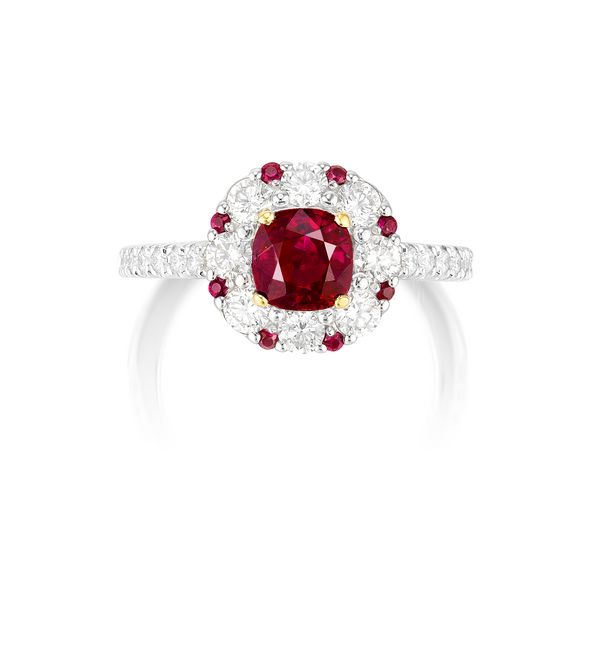 The most highly prized rubies are known as "pigeon's blood," characterised by their strong saturation, top clarity and intense red hue. Natural rubies of this quality are extremely rare, and those sourced from Myanmar are considered some of the world's rarest and most desirable. The world record price for the most expensive ruby sold at auction — also the most expensive coloured gemstone to date — is a Burmese "pigeon's blood" ruby weighing 25.29 carats, that sold for a record US$30 million in 2015.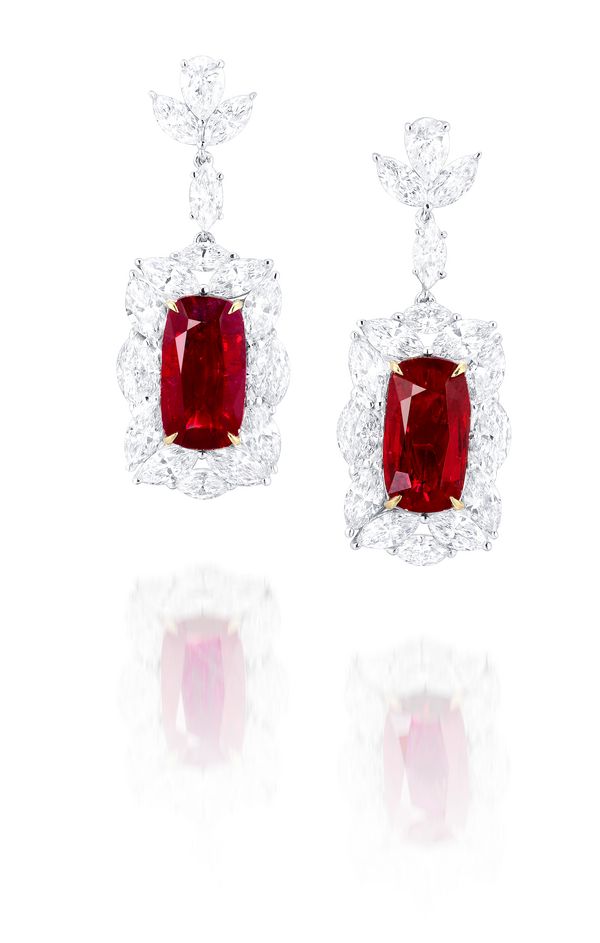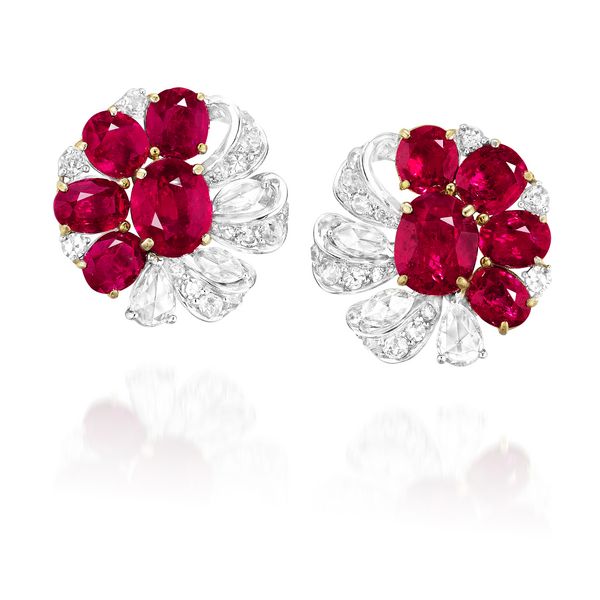 For ruby enthusiasts, the attractive pairing of the coloured gemstone enhanced with the brilliance of diamonds is quintessential. Recall the scene in "Pretty Woman," when Richard Gere, playing the protagonist Edward, presents a dazzling ruby and diamond necklace to Julia Roberts' Vivian as they prepare for a night at the opera, only to snap the box shut in jest as she reaches out to touch the piece, whilst gazing longingly at the exquisite jewel. (Who could forget the spontaneous chortle from Roberts that followed?)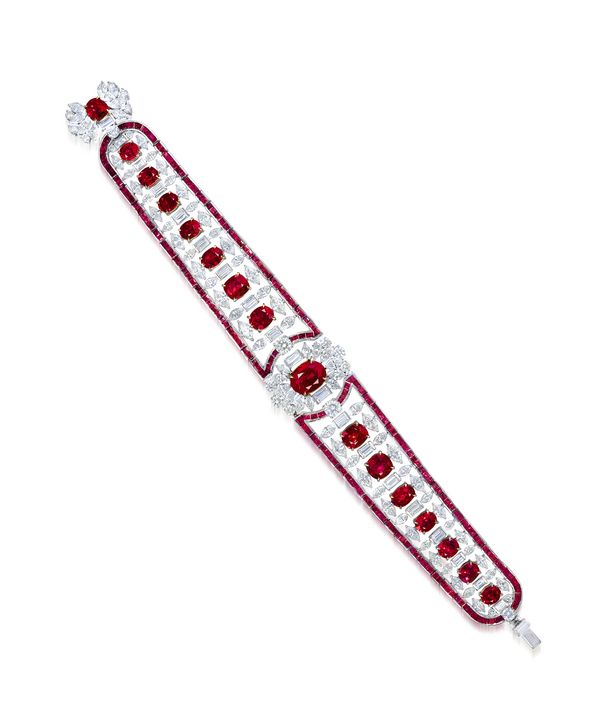 On offer this season is an articulated ruby and diamond bracelet, with a central line of 16 pigeon's blood rubies accentuated by variously cut diamonds in a delicately set openwork design. The invisibly set ruby outline enhances the attractiveness of the central rubies, creating a strong yet feminine design.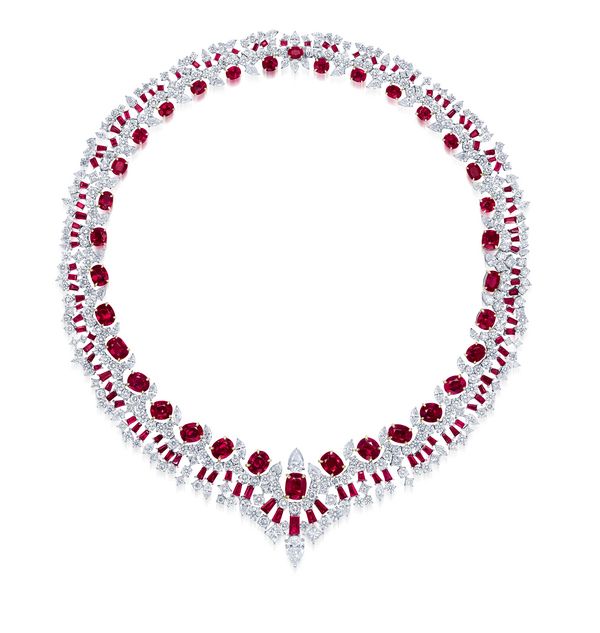 Another highlight is an exceptional ruby and diamond necklace, featuring 34 oval and cushion-shaped "pigeon's blood" rubies, that showcases a meticulous setting, creating a masterpiece that sits well on any neckline.
It is important to note that only a very small percentage of mined rubies are of good clarity, possessing a vivid red colour, with most of the rough having surface-reaching fissures, requiring treatment. Therefore, the small fraction of natural, unheated rubies of good colour and transparency emerging from the mines emphasizes their rarity.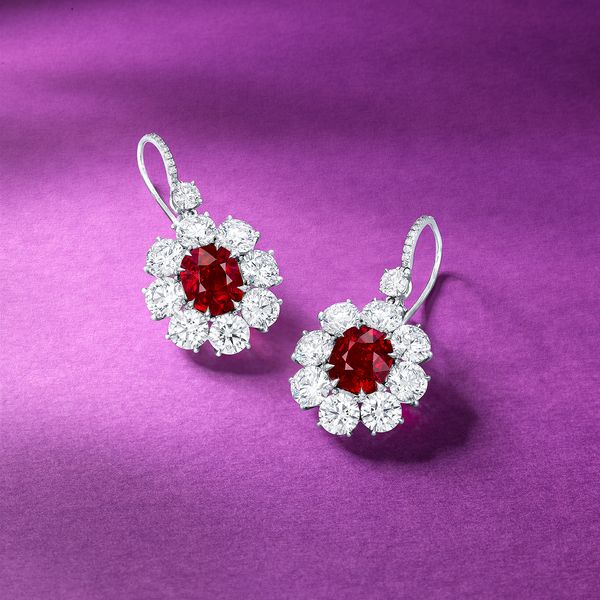 This pair of ruby and diamond earrings leading our Hong Kong sale features exceptional examples of unheated Burmese pigeon's blood rubies, both characterized by outstanding purity and an attractive saturated red colour, a combination rarely seen in Burmese rubies of this size.
Today, rubies remain one of the most sought-after coloured gemstones at a time when colour dominates the world of jewels and rarity drives the market.
---
Recommended Reading