Jasmine Wai: Cataloguer, Watches
Lot 1122 - Patek Philippe 1578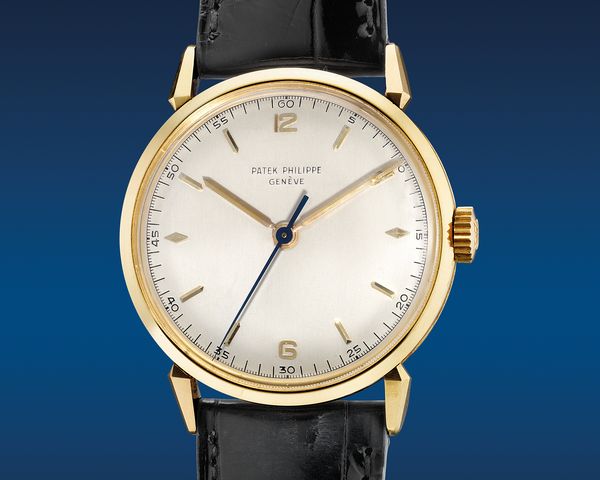 At first glance, the present Patek Philippe1578 may be overshadowed by the more phenomenal peers from its pack. However, nothing says sophisticated and elegant quite like this minimalist 'time-only' Calatrava in 18k Yellow Gold. Along with its incredible faceted 'spider-lugs', the typography used for the numerals on the dial is what stands out to me most. Born in the era of Mid-Century Modern designs, one can smell the 50s simply by looking at this timepiece. The thin, rounded numerals in black and yellow gold are not only a reflection of the period; they also create a harmonious contrast with the crisp white dial, making it easy on the eyes and thus a practical utility. This cool underrated vintage 1578 is the definition of austere aesthetics meeting everyday function- impeccably designed for a fine gentleman or even, a modern woman.
Lot 899 - Gerald Genta Mickey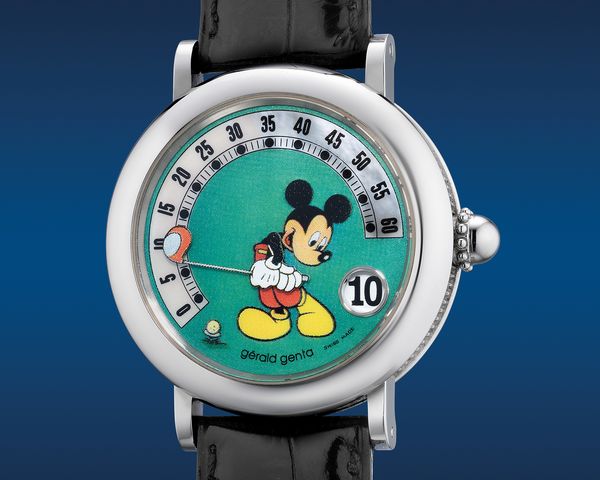 Without a doubt, Gerald Genta's designs like Patek Philippe's Nautilus or Audemars Piguet's Royal Oak are some of the most hyped up and sought-after models in the market right now. But other timepieces under the Genta name are arguably notable- especially his tribute to the Disney pantheon. Mickey Mouse was a big part of my childhood; there's just no denying that it was love at first sight with this "Retro Mickey Mouse", G3632. Along with its jumping hour at 4 o'clock, the whimsical icon is brought to life by minute hand, depicted by the animated swinging golf club. Though some may argue that character watches aren't for 'serious' collectors, they are an essential – and all too often misconstrued or overlooked – part of the history and the future of watch making.
Lydia Ip: Administrator, Watches
Lot 931 - Harry Winston Opus 3 Ref. 520/MMVHRL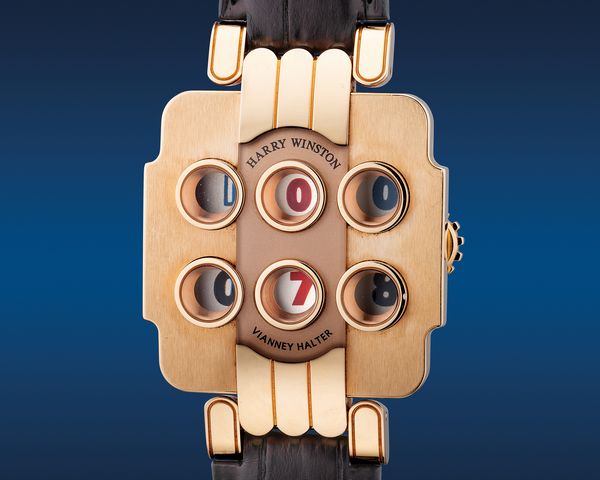 Both fascinating and daring, the Opus 3 has a rectangular case with 6 small circular jumping digital display windows, showing red and blue numbers which tell you the time and date. It is a wonderful juxtaposition of the old and the new, a fantastical mixture of simplicity and complication, and personally a quirky reminder of the Mark Six Lottery. I am mesmerized by its charm and uniqueness.
Lot 859 - Laurent Ferrier Ref. LCF001-G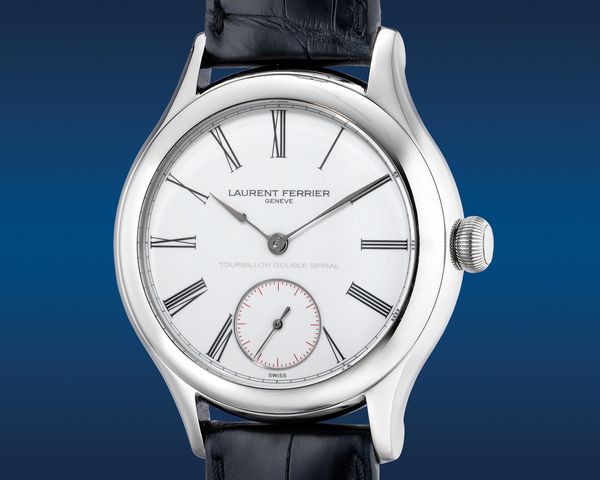 The Galet is a classic beauty. It looks like how its name sounds like. A smooth round pebble polished to its finest slips into a curvilinear form of fluidity. Elongated roman numerals sit lightly on the white grand feu enamel dial within a shimmering white gold case. Enchanted by its quiet elegance, your eyes are then drawn to the sub-dial with thin red markings, an Archimedean point in slippery flux, rendering a delicate delight by the harmony achieved. A surprise awaits when you turn the watch over and are met with the double spiral tourbillon in action. A horological dream indeed.