- By Doug Escribano and Isabella Proia
Doug Escribano

The best part of being a watch specialist is the opportunity to meet interesting clients, and see fantastic collections, exceptional timepieces and rare oddities. Each year my colleagues and I travel the globe looking for watches to offer in our superlative sales each season. We are privileged to meet so many interesting clients, and whether at their home or office, bank vault or lawyer's office, each trip is unique. When the appointment occurs in our own backyard, we can take a moment and enjoy New York City. This past September my colleague Isabella and I had the opportunity to spend an afternoon in Chinatown, and it was a wonderful way to reconnect to one of the most unique, charming and delightful neighborhoods in the city.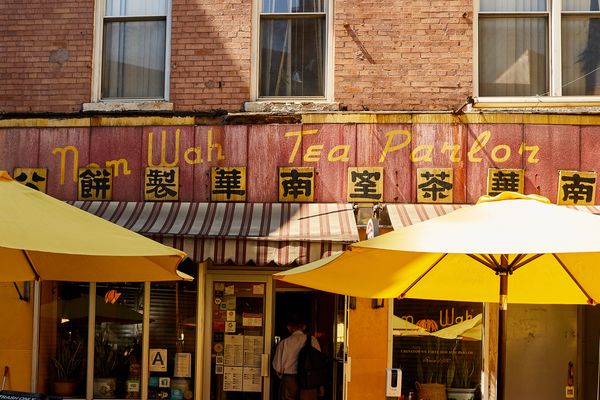 As a travel addict and a foodie, Asia and in particular Hong Kong is my favourite place to visit. Each time I am in New York's Chinatown, I feel for a few hours as if I am back in Hong Kong with friends enjoying a fantastic meal. On that warm sunny September day Isabella and I choose Nom Wah Tea Parlor on Doyer Street. Founded in 1920 as a bakery, today they are best known for their dim sum. Given the perfect weather, we sat outside, and enjoyed both the meal and surrounding environment. Doyer Street is one of the few curving streets in Manhattan, and was the heart of Chinatown after it is first settled in the mid 19th century. Today, it is a lively colourfully painted street with restaurants, salons and merchants.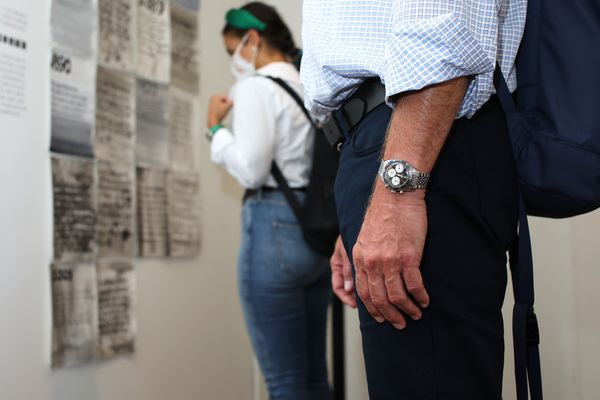 For this particular trip, I choose to wear the exceptional Heuer Autavia full-lume first execution chronograph from the upcoming New York December watch auction. I am a fan of mid-20th century stainless steel chronographs. They are sporty, yet casual and Jack Heuer knew the importance of precision timekeeping. The watch is a superb example with full-lume numerals, which are well preserved and have turned a lovely mocha hue. The chronograph is complimented by the sturdy double bead Gay Frères bracelet. This Heuer fits comfortably on the wrist and is a fun companion piece during a day outside in Chinatown.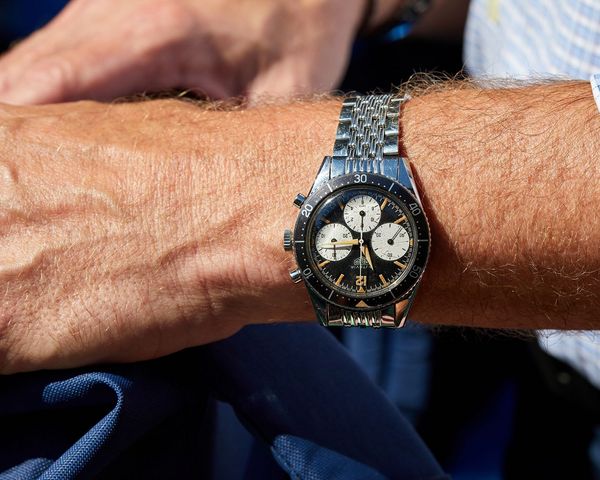 Following lunch we walked past the Confucius statue at Confucius Plaza on our way to the Museum of Chinese in America. Both a museum and educational center, MOCA provides a living history of the diverse experiences of Chinese Americans through their exhibitions, and video experiences. New York's Chinatown has one of the largest ethnic Chinese populations outside of Asia, and is a welcome reminder of their great contributions, past, present and future to the city of New York, and the United States.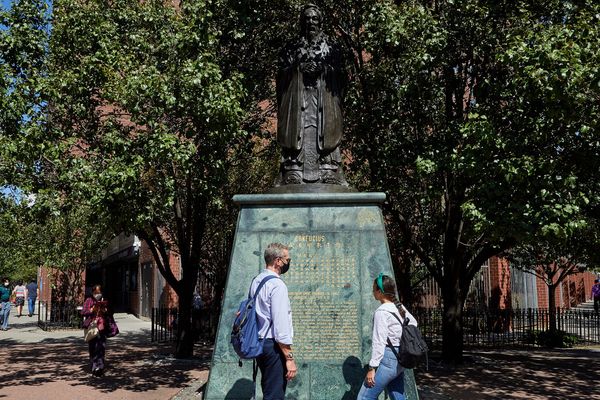 Isabella Proia
MOCA had recently experienced a tragic fire, but thanks to the generosity of their donors they were able to find a new home on Centre Street and salvage much of their irreplaceable archive. MOCA is remarkable in the multidimensional nature of its exhibitions, both permanent and visiting, and that it covers everything from the first Chinese person to arrive in the United States to the entire present day Asian Diaspora.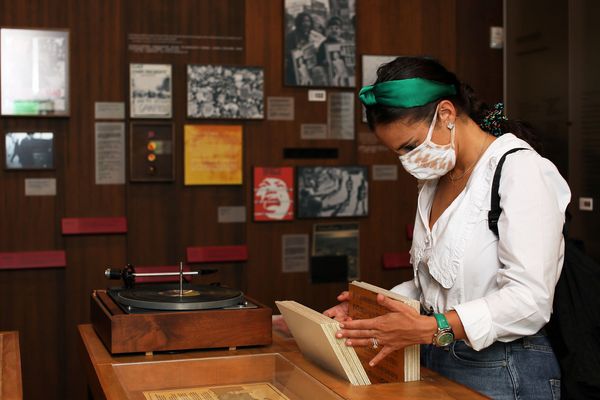 In any single room, the curators have combined photographs with oral histories and historical artifacts to bring to life whatever moment they're trying to capture. I think any immigrant or child of immigrants can resonate with one of the quotes inscribed on the wall, "For me growing up Asian American, having been a child of immigrant parents – all that difficulty did serve as a kind of amiable irritant, the grain of sand that hopefully produces the pearl."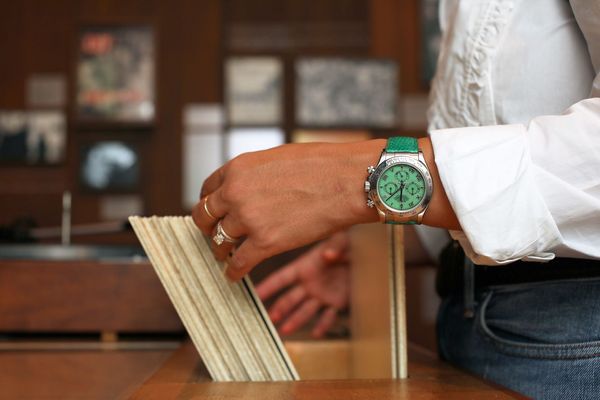 Like Doug, food really is my love language, and you feel that in Chinatown, you share that universal language of food with everyone around you. I chose the Rolex Cosmograph Daytona "Beach" with a vibrant, apple green chrysoprase dial and matching green lizard strap to accompany me on our excursion.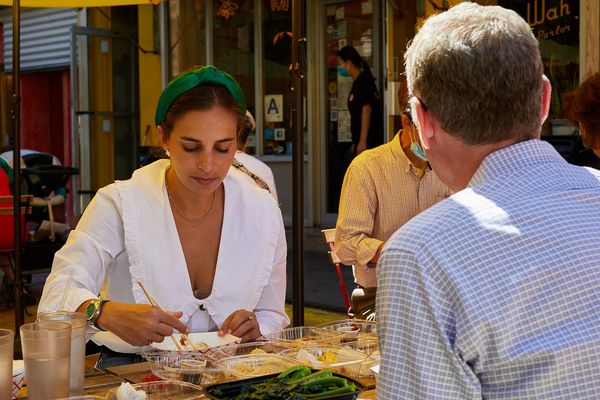 Of course, the dial is not made from jade, which would be on the nose, but green is an important color in Chinese culture, associated with wealth, fertility, patience, sensitivity, harmony, hope, and growth, according to my research. On a sunny, perfect September day, the sun gave the watch such depth and character. For me, it wasn't too bulky or ostentatious, but I was pleasantly aware of it walking around the streets, and every time I glanced down at it to check the time, it was impossible not to feel at least slightly soothed.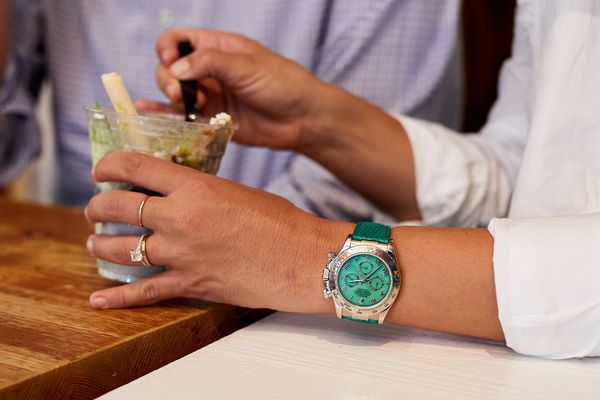 We are lucky to be entrusted even for a few weeks or months with such exceptional timepieces, and it was a lovely way to spend time with a colleague visiting one of the most historic neighborhoods in New York City. These fine watches are offer in our 2021 New York Watch Auction December 11th and 12th auction, and we look forward to seeing our clients at the view, and encourage them to visit Chinatown, and all of New York City.