ZiYong: Hi Otto, tell us a little bit about how you became interested in watches and the industry?
Phuris Otto Bunjapamai : Hi, and thank you very much for having me. The watch industry is something that is amazing. It's a place where you meet some of the most interesting people, who collect for all sorts of different reasons and all have different ambitions and goals for their collection. I came from a background where I was born into this industry. I spent my days as a child in our store, helping out in whichever way I could, which allowed me to meet some of the greatest collectors along with some of the most extraordinary timepieces in the world. Hearing these clients explain their interest in a certain piece, while witnessing others have custom dials made for them; these were some of the moments that sparked my interest in watches.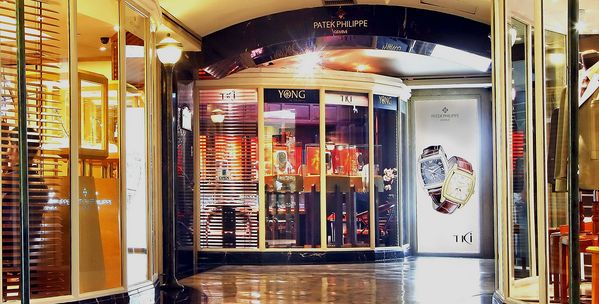 ZiYong: Did you always have ambitions of joining the family business?
Otto: I always knew in the long term that this is where I was meant to be. The only question was when. The decision became harder when I was living in New York and working a corporate job. I was really enjoying life there and had all the freedom to choose whichever career path I wanted. I also knew that coming back to a family-run small business would be a completely different dynamic; but after attending watch events, whether it'd be auctions or dinners in New York and at home, I realized that this was my passion and what I should be doing.
ZiYong: Thailand has always been an important market for Patek Philippe. Can you share with us your insights and maybe some interesting stories?
Otto: Yes, Thailand has been and definitely still is an important market for Patek Philippe. It is home to some of the brand's largest collectors, who have the most important pieces (both modern and vintage). Over the years, Patek Philippe has grown to become one of the main forces in the watch industry, and this is especially true in the Thai market. In the past we would see a very high demand for sports watches, but today the demand has grown in every family of the current collection. The new generation of clients are extremely interested in the Calatrava family while also waiting to be allocated a Perpetual Calendar. This is a result of phenomenal work done by the brand and the Stern Family. Their uninterrupted vision for the brand and its values are a staple for the powerhouse that Patek Philippe is today.
ZiYong: How do you see the development and growth of the Thailand watch market over the years?
Otto: The watch market has had significant growth in the Thai market over the years. In the past, the average age of a customer was much older than it is today. With the way the world is evolving, there are new channels of income for the younger generation, allowing them to spend not only more than in the past, but more on what they are really interested in, not just on the trends in the market. I'd say this is true for the entire luxury industry in Thailand, not just the watch market. I think everyone in the luxury market is very interested to see the continued development in the industry as time goes on.
ZiYong: On a separate note, what was your take on the Fall auctions this season?
Otto: The fall auctions have been great, and achieved great results and are bringing in much attention towards independent brands. It is wonderful to see so much interest towards brands like FP Journe, De Bethune, MB&F, and Voutilainen selling for much higher than the estimates. I've always been an admirer of the independent brands. It seems I may have missed my chance to purchase them at a good price. As for institutional brands like Patek Philippe, I think the interesting thing that we are seeing is the interest towards modern grand complications. I guess this is true in boutiques as well as at auction. Patek Philippe has done an extraordinary job with pieces like the 5326P, and I am really excited to see what's ahead.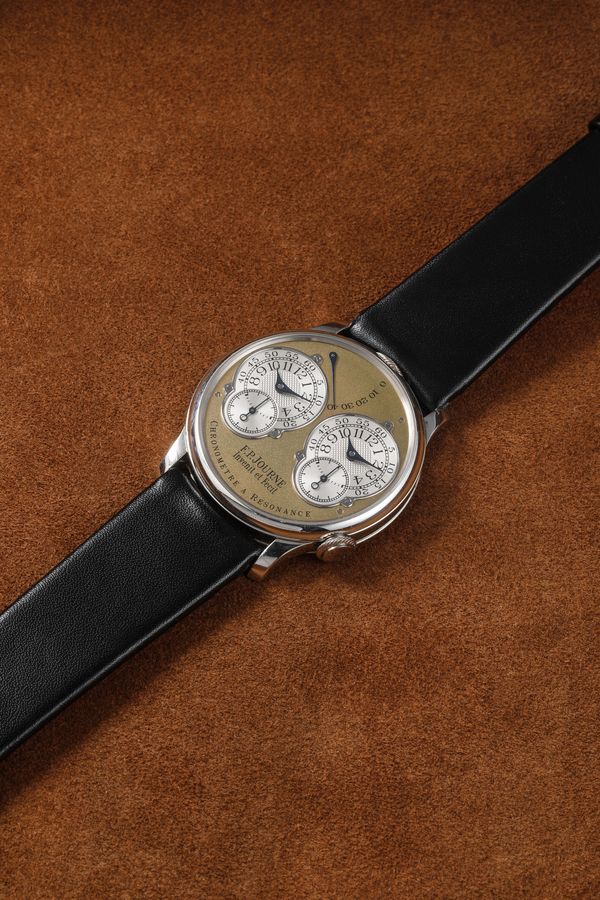 ZiYong: What is your favorite lot in the Hong Kong watch auction XIII?
Otto: There are many pieces to highlight in the Hong Kong watch auction XIII. Some of my favorites include the Patek Philippe Nautilus 5723/112R, the FP Journe Vagabondage III, also the 6421 JPS Paul Newman Daytona; but my overall favorite has to be the 3448/100 "Blue Royale". The piece is absolutely stunning and extremely well preserved. With the belief that this piece was made for an extremely important collector due to the fact that it is one of very few to be cased in platinum and the only piece that has come to market with a sapphire dial proves its own significance along with its previous owner's. I am certain that this lot will catch the eye of many important collectors around the world.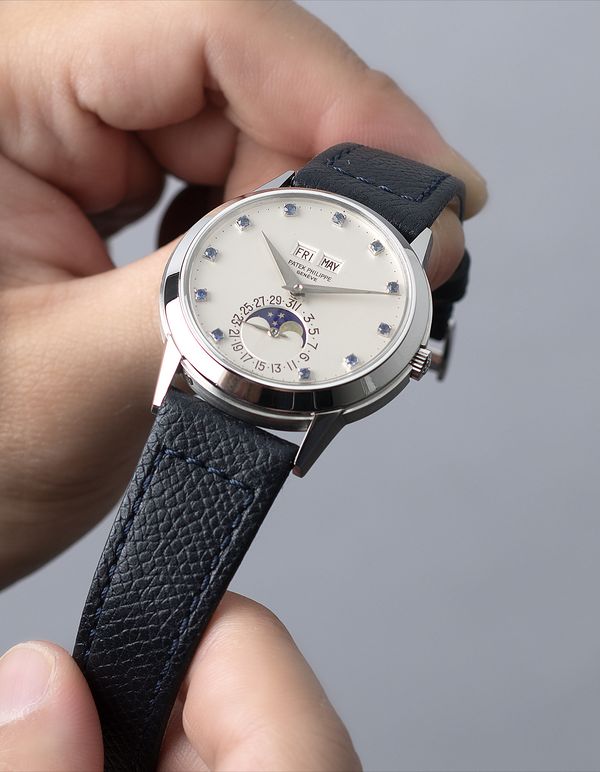 ZiYong Ho: Finally, we are all curious to know, what's next for TKI Group?
Otto: Well as I had mentioned earlier, TKI is a small family run business. The main focus for us right now is to refine everything we have now and to make it as best as we can. There is still a lot for me to learn, being the newbie in the business. But with that said we are continuously looking for opportunities to grow and expand the business; with some plans for the near future, so definitely stay tuned.