Sensational Jewels from a Prominent Middle Eastern Collector, the largest single-owner jewelry collection ever offered by Phillips, will be part of a live auction in Hong Kong on Nov. 27.
Nestled inside a set of beautiful, red leather trunks lies a collection of exquisite objects acquired during one man's travels across the globe. But instead of the typical assortment of local postcards and souvenirs, dazzling trays of gemstones serve as a roadmap for his journey, each stone shining brighter than the next.
Now for the first time in Hong Kong, Phillips will unlock this extraordinary treasure trove of jewels, bringing to auction the largest single-owner collection of jewelry in company history.
Assembled over three decades by a discerning Middle Eastern collector, more than 170 pieces represent some of the world's most precious gems: Burmese and Mozambique rubies, Colombian emeralds, Burmese sapphires, colored diamonds.
As a knowledgeable and true collector of stones, he built his collection on the physical attributes of color, quality and clarity, but with an equally strong nod to origin and provenance. Over the years, he has broadened his focus from traditional hot spots — Kashmir, Myanmar, Colombia — to new sources and undervalued regions like Sri Lanka, Mozambique and Zambia.
Forty-five of his Zambian emeralds — the largest and rarest collection of its kind ever brought to auction — will be offered in a dedicated online sale this month.
"I bought my first Zambian emerald from a New York dealer who met me at a hotel lobby in Geneva," says the owner. "After the purchase, I looked at it every day for the next few days as one would do after buying a new car. That was the beginning, and soon after that, I started actively searching for the best of the best in Zambian emeralds."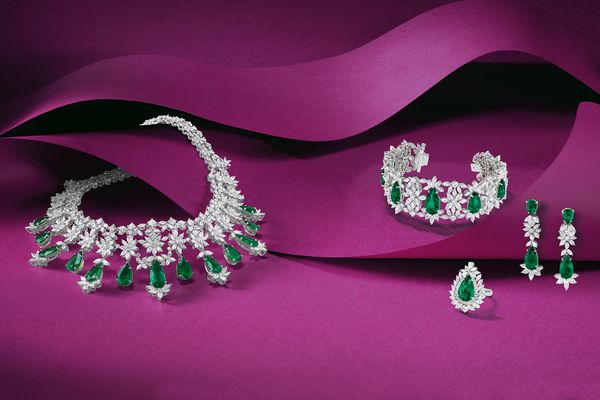 Treasures from Zambia, the largest and rarest collection of Zambian emeralds ever brought to auction, will be part of an online sale from Nov. 23 to Dec. 2.
Our collector's journey first began with an Omega watch gifted to him by his late father, followed by a Rolex Day Date he bought in Dubai. What started with watches would turn into a life-long passion for jewels that brought him to cities such as Milan, Vicenza, Geneva, Hong Kong, London, New York, Las Vegas, Antwerp, Bombay and Bangkok, all in the quest for the perfect gemstones.
Below are just a few of the highlights, each telling a story about the thrill of the hunt, the rewards of patience and the magic of discovery.
---
Love at First Sight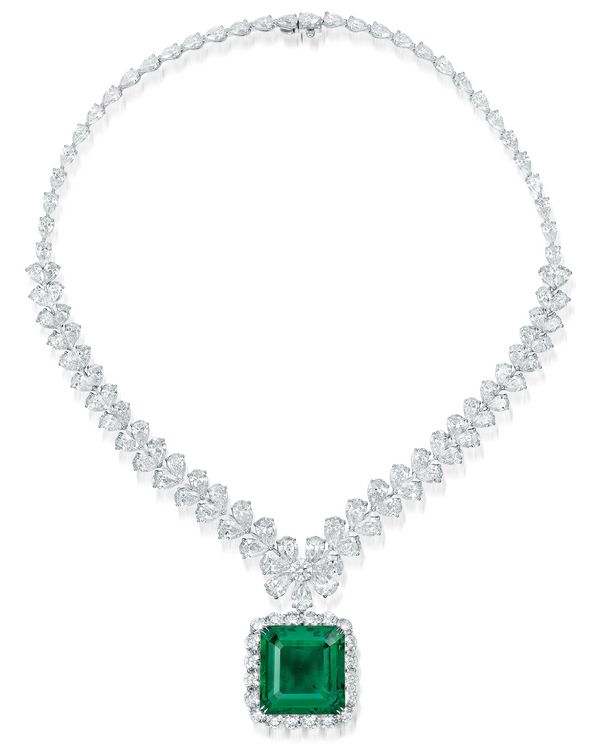 A 56.87-carat Emerald and Diamond Pendant Necklace
Estimate: HK$6,500,000 - 8,500,000 (US$836,000 - 1,093,200)
Lot 2050, Treasures from Zambia Online Auction, 23 November - 2 December
This 60-carat Zambian emerald necklace immediately caught the eye of our esteemed collector. "I didn't think twice about it," he says. "I stayed at the table for over two hours of discussion until I closed the deal. I would do it all over again for this unmatched beauty. I haven't seen such a gem before or after."
The One That (Almost) Got Away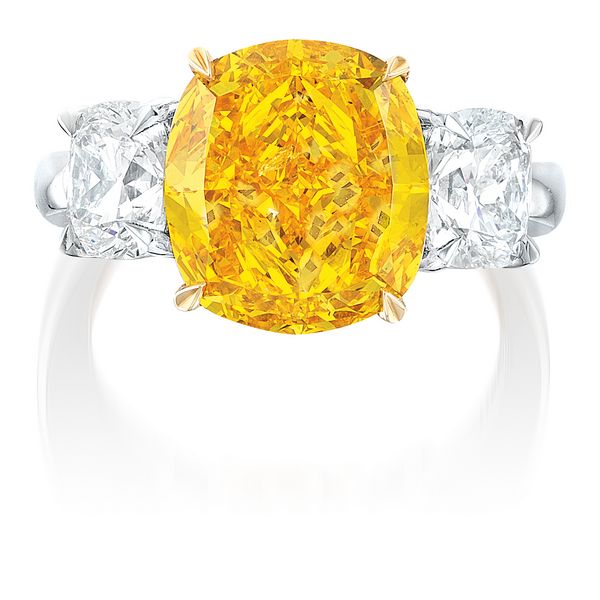 Our collector was paying a courtesy visit to a friend in New York when he came across this fabulous 5-carat colored diamond ring. "Two days later, I visited him again to see the stone, but it was already reserved by one of his clients," he says. "I returned to the hotel somewhat disappointed but content that buying was not on my agenda.
"Nonetheless, I called my friend and asked if his client would drop out and allow me to buy it. His client demanded a premium so my friend invited us to dinner, and we agreed that he would drop out with a small premium and I could buy it."
Patience is a Virtue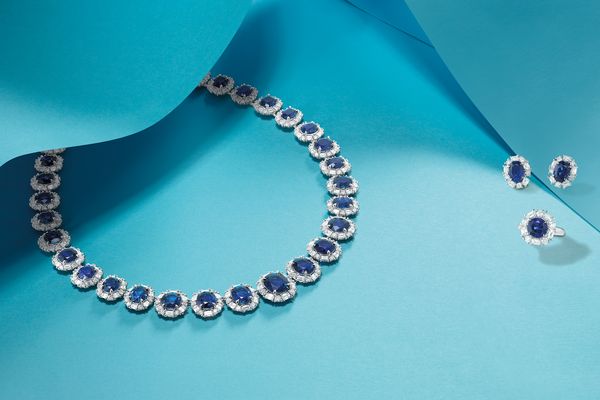 Collecting is a labor of love. But sometimes, the most memorable pieces are those that received a significant amount of attention. This sapphire necklace, ring and earring set was custom-made for the collector.
"I spent hours and hours picking and repicking, checking the weight, the size and the color of each stone," he says. "It was stressful as I wasn't sure if the design I had in mind would work, or how it would look like when finished. I spent almost three days going over the lot again and again. It was somewhat stressful, but the final outcome couldn't make me happier."
The Thrill of the Hunt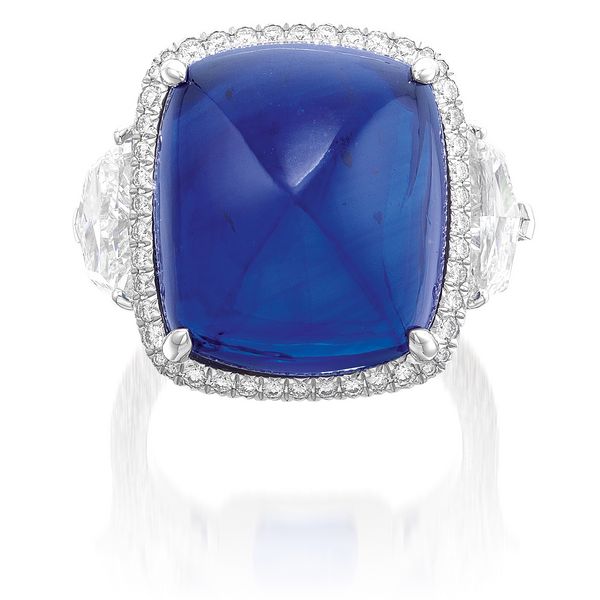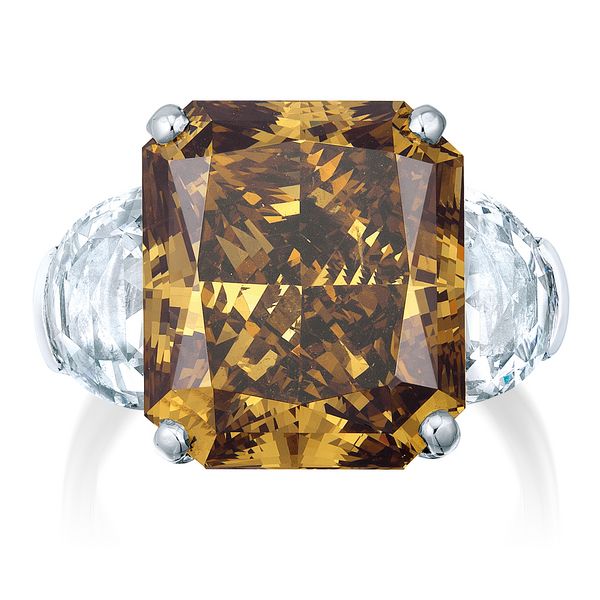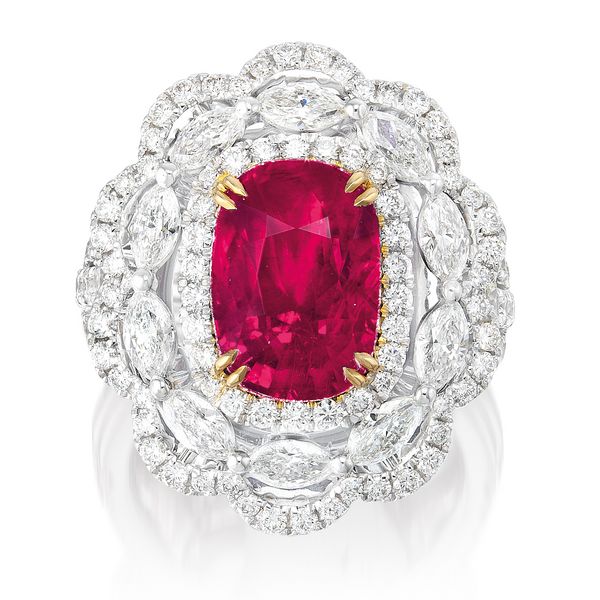 For our collector, finding gemstones that fit his taste in cut and color is like finding a diamond in the rough, literally. "There are many stones in my collection where the cut is seamlessly perfect," he says. "If I have to choose one, I would say the 27-carat cabochon Ceylon sapphire ring and 13-carat brown diamond ring are in my top two. In terms of the color that fits me, it would have to be the 5-carat Burmese Pigeon Blood ruby. It was almost like the saying, 'The proof of the pudding is in the eating.'"
Fourth Time's the Charm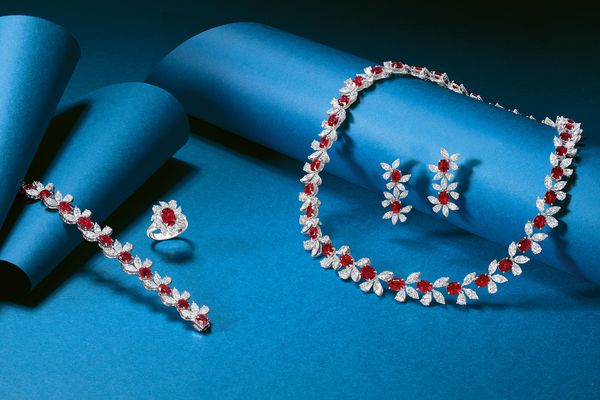 From left to right:
A Ruby and Diamond Bracelet, Estimate: HK$360,000 - 460,000 (US$46,000 - 60,000), Lot 720
A Ruby and Diamond Ring, Estimate: HK$360,000 - 460,000 (US$46,000 - 60,000), Lot 721
Finding perfectly matched gemstones can be quite rare, as colored gemstones often have more variance in hue, tone and overall color. "Sitting on the rooftop in a half-open terrace overlooking the stunning Bangkok skyline, I bought the four-piece Burmese ruby suite," he says. "Not the look or the clarity, but it was the bloodline that stood out. The lunch turned out rather expensive."
The French Coup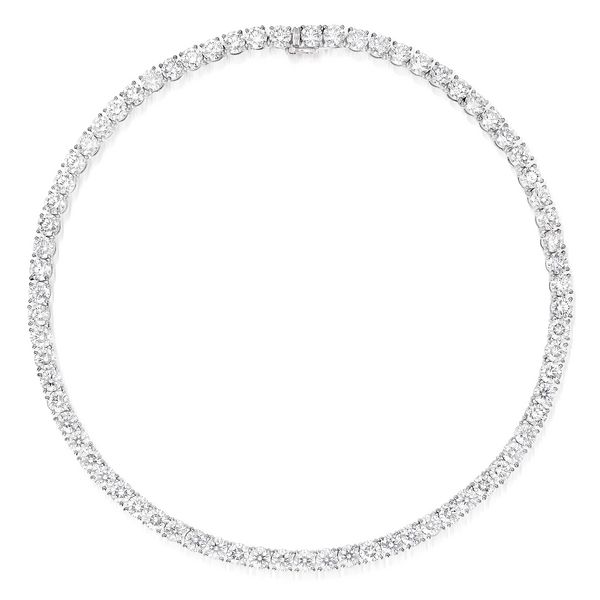 "I was ushered into the basement of a very traditional jewelry store in London, bumping my head and elbows along the narrow staircase," he says. "There was this stunning Cartier necklace spread out nicely on a leather tray, no less than a hundred years old. It was the tray that drew my attention more than the necklace before I realized what was on it. I was sold in an instant."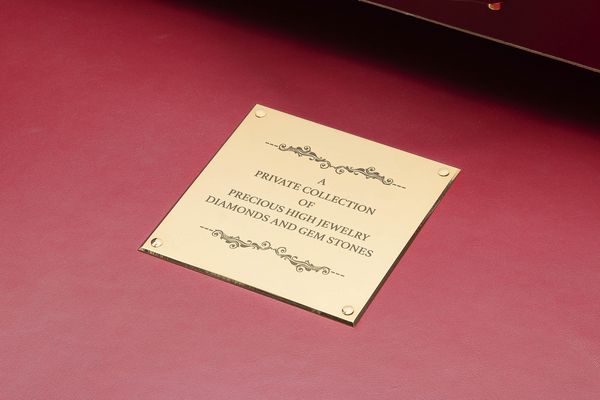 A close-up of the red leather trunks, which the collector had custom-made to store his collection.
Over the years, our collector continued to fill his red leather trunks with a myriad of sapphires, rubies, emeralds and diamonds — until now when he has finally given Phillips the key to open them, unveiling dozens of future heirlooms, not to mention his labor of love.
For the pieces themselves, the next chapter is yet to be written. But no matter in whose jewelry box they land, our collector offers this bit of advice: "Use your imagination and visualize the jewelry. If you look at the pieces, each tells a story of its own."
---
Recommended Reading
An Introduction to the Dazzling World of Colored Diamonds >
Dr. Theresa Fok and Daughter Charlene Ng Talk Jewelry Collecting and Family Heirlooms >