SLG central installation featuring limited editions by Gabriel Orozco (left), Haegue Yang (center) and Katharina Grosse (right). Photo by Andy Stagg.
Phillips partners with the South London Gallery (SLG) in celebration of its 130th anniversary for a special online sale of limited-edition prints created by five leading international artists. Ahead of the sale, we spoke with SLG director Margot Heller on the gallery's longevity, contemporary approaches to art, and what's in store for the future.
PHILLIPS: First off, congratulations on the South London Gallery's 130th year. How does it feel to be celebrating such a milestone?
MARGOT HELLER: Thank you so much! It's wonderful to think that the SLG has been open, free and presenting art exhibitions to the public for such a long time. Lockdowns meant the SLG was closed for the longest period of time in its entire history, so I'm really delighted that we were able to be open again in our anniversary year, not only at our main buildings on Peckham Road, but also, until 17 October, at a pop-up at 30 Old Burlington Street. Our current exhibitions by Alvaro Barrington and Rita Keegan have been so well received, with brilliant reviews in The Guardian and The Observer, and it's great to be able to display our beautiful SLG130 portfolio and other artist editions to raise money to benefit the Gallery at SLG Central.
P: As part of the anniversary, you've assembled a portfolio of exclusive works. Can you tell us a bit about the artists you've chosen and how the works represent SLG's vision for the future?
MH: SLG130 is an extraordinary portfolio of limited edition works on paper by five leading international artists. Four of them – Alvaro Barrington, Rashid Johnson, Christina Quarles and Haegue Yang — have had a major solo show at the SLG at a pivotal moment in their careers, whereas Gabriel Orozco created the extraordinary permanent garden at the SLG which opened to the public five years ago. The idea behind the portfolio was to showcase something of the range and quality of artists who've collaborated with the SLG over the past decade, emphasizing the international scope of our program and the degree to which artists value their experience of collaborating with the SLG. 100% of profits from the sales of the portfolios will directly benefit the SLG so the generosity the artists have shown in making such high caliber works for us is quite exceptional and evidence of the degree to which they want to support us. In addition to the portfolio, Katharina Grosse has made a stunning limited edition print on fabric to raise further funds for us in what is probably the most financially challenging year we've ever faced.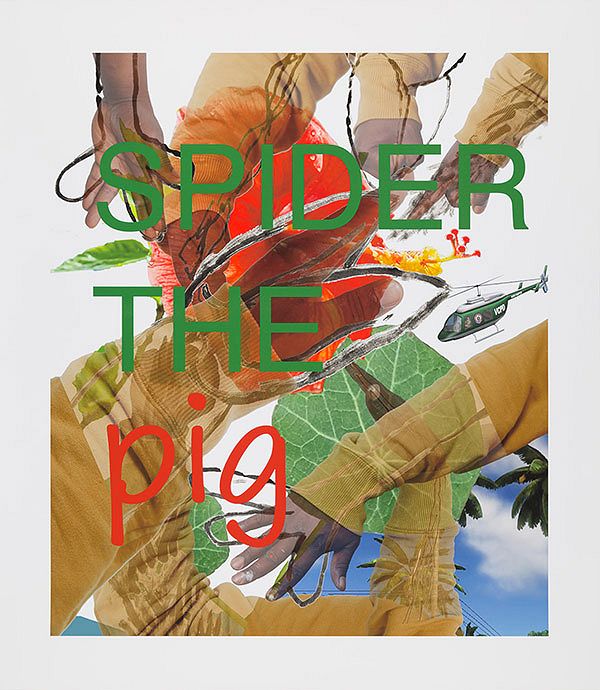 P: What challenges have you found in expanding the gallery to an international audience, particularly in these last few years?
MH: The SLG has been international in outlook for many years but reaching international audiences has inevitably been extremely challenging more recently. That said, successive lockdowns forced us, and museums and galleries around the world, to deliver elements of our programme online. In a way it's democratized some of the things we do, opening up instant international access to live artist studio visits, panel discussions, seminars and even practical workshops in ways we hadn't really considered before. We've all learned a huge amount from these new ways of working and will of course continue to embed them in our future planning. That said, it's wonderful to see travel restrictions begin to ease and the return of international visitors to our buildings. There really is no substitute for seeing art in real life.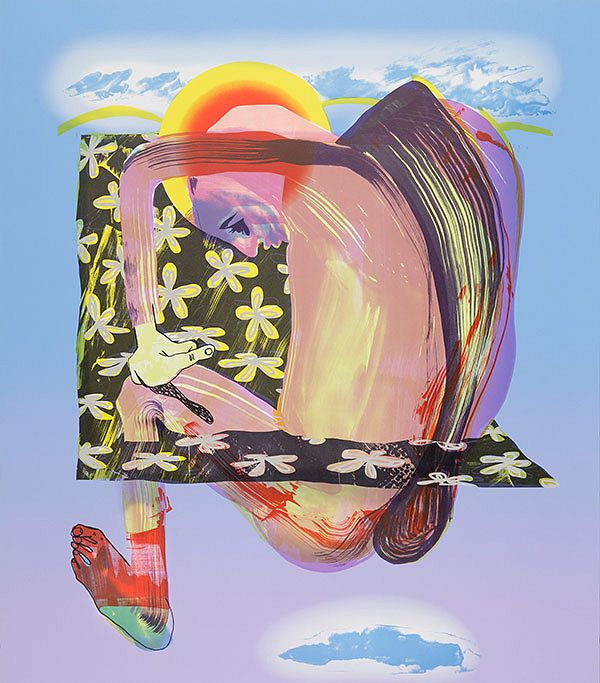 P: How has working with the SLG evolved your perspective on art?
MH: The presence of artists in so much of what we do at the SLG — from exhibitions, events and residencies through to delivering education program, installing shows and our front of house team — lends it a very special character, conducive to an ever-evolving perspective on art and what it can be. It's an immense privilege to work at the SLG and to have collaborated with so many artists over the years, at various stages in their careers, from different parts of the world and with hugely diverse approaches to their work. Their infinitely varied perspectives on art, the forms it can take, impact and meanings it can have, constantly nourish and challenge my own.
P: Any upcoming projects you would like to share with us?
MH: Alvaro Barrington and Rita Keegan aren't to be missed, and then look out for Bloomberg New Contemporaries which spans both our buildings and offers a fascinating insight into the work of early career artists.
Discover More from 20th Century & Contemporary Art >
---
Recommended Reading
Specialist Picks: Selections from Day & Evening Sales, London >
You've Got to Have Faith: Marlene Dumas' Believer >