Max Ernst, Pyramid Lake, 1946. 20th Century & Contemporary Art.
Thibault Stockmann, International Specialist, Paris
Pyramid Lake is a very fine example of a Surrealist landscape by one of its leading figures. To me, it bears on the one hand a very calming and peaceful quality, but on the other, it has a sense of angst and tension suggested by the dark clouds gathering over an empty landscape composed mainly of rocks and water. I find it masterfully executed with the artist's signature techniques of decalcomania and frottage, which reveal a myriad of subtle intertwining colors.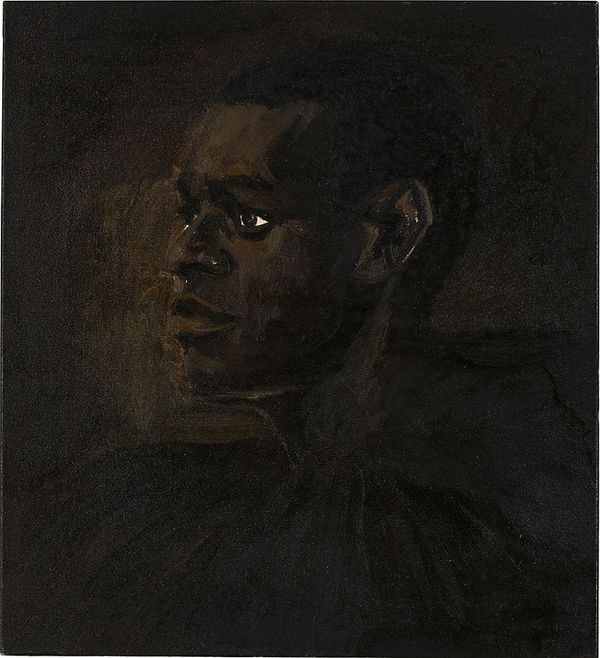 Tamila Kerimova, Head of Day sale, London
Wren strikes me as a wonderful example of Lynette Yiadom-Boakye's signature intervention in the history of portraiture. Her palpable brushstrokes imbue the figure with a charismatic dynamism that asserts her distinctly contemporary approach to capturing the human condition. She uses the traditional medium of oil paint to depict fictional subjects drawn from her imagination. Wren's typically poetic title shrouds the subject in an ambiguity heightened by the nondescript monochromatic background of the work. I am drawn to the bright white of the subject's eye as it flashes in contrast against the darker hues of the painting, enlivening the figure, and imbuing the painting with a timeless quality. Yiadom-Boakye's remarkable work was presented in a critically acclaimed solo exhibition at the Tate Britain earlier this year, asserting her virtuosic approach to contemporary portraiture.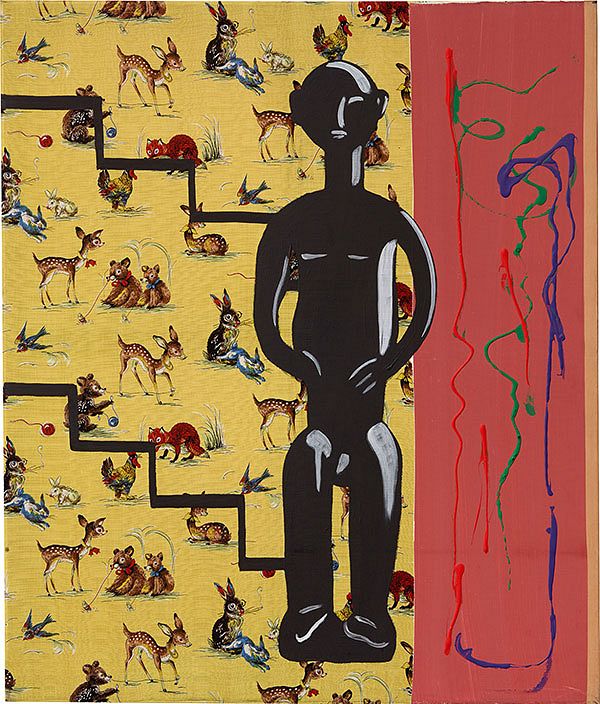 Tobias Sirtl, International Specialist, Munich
This work by Sigmar Polke is a magnificent example of his amazing sense of humor, like no other German artist ever had, in my view. His comedic visual language is sharp, observing and intelligent, but without taking itself too seriously and always pointing at his own kind. The painting is one of the last works from the early and much coveted Stoffbilder series to come to market, its vitality and subtle complexity marking it out as a truly exceptional piece. Previously on a long-term loan to the Kunstmuseum Bonn, the present work has an exceptional exhibition history, included in both the 1976 mid-career retrospective, and in the highly anticipated Alibi's: Sigmar Polke 1963-2010 at the Museum of Modern Art, New York, and Tate Modern, London, in 2014.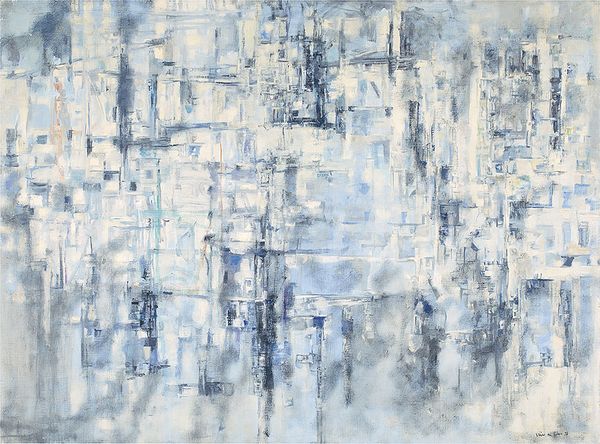 Carolina Lanfranchi, Senior International Specialist, Milan
I love the airy and dreamy quality of the chromatic language in this work, which at the same time maintains a strong geometric organization in its architectural elements. In the balance between these two opposite concepts, I find this work both calming and vibrant. Considered by many to be Portugal's "greatest contemporary painter," Vieira da Silva's unique approach to depicting space in her work eschews traditional devices of perspective. Instead, she dissolves positional relationships into elements of form, giving Vieira da Silva's use of perspective a hazy, ruminative quality.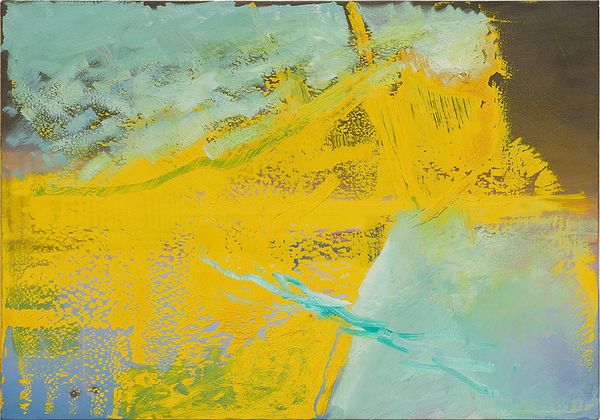 Marianne Hoet, Senior Specialist & Deputy Chairwoman, Europe, Antwerp
Created in 1981, Abstrakt 474-1 is an early example of Gerhard Richter's engagement with abstraction. I am immediately pulled to the dazzling sweeps of yellow and the way the contrasting fields of icy blue exude a vitality that gives the work a visceral presence. See how the ayers of peaked impasto are laid upon the softly gradated background, evidencing the artist's virtuosic handling of paint. The work illustrates Richter's distinctive use of the squeegee to spread layers of paint across the canvas to create highly textured surfaces. In Abstrakt 474-1, the squeegee is used to add further textural depth to the painting, providing key accents within the dynamic energy of the composition.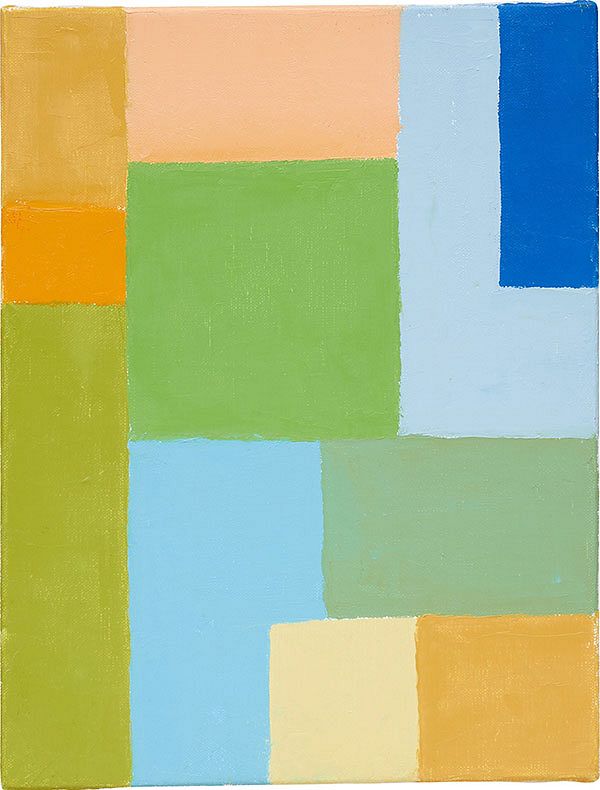 Clara Rivollet, International Specialist, Paris
At the crossroad between figuration and abstraction, Etel Adnan's intimate compositions encompass at once the sensations of memory and subjective perception. I am reminded of Nicolas de Staël by Adnan's skillfully articulated geometric shapes that exude a vital energy. Such as her own Sainte-Victoire mountain, the Mount Tamalpais, as seen from her home view in Sausalito, California, often appears in her compositions with shifting lights and weathers. In addition to her painterly practice, she is widely renowned for her writings, poems and plays in Arabic, French and English. About the different modes of expression, she has stated: "It seems to me I write what I see, paint what I am."