- By Arthur Touchot
It's the end of the summer but Bulgari has kindly found a way for watch enthusiasts to fly back home with their favourite destination on the wrist thanks to a new worldtimer that captures the romance of travel in the most contemporary way imaginable.
Bulgari Octo Roma WorldTimer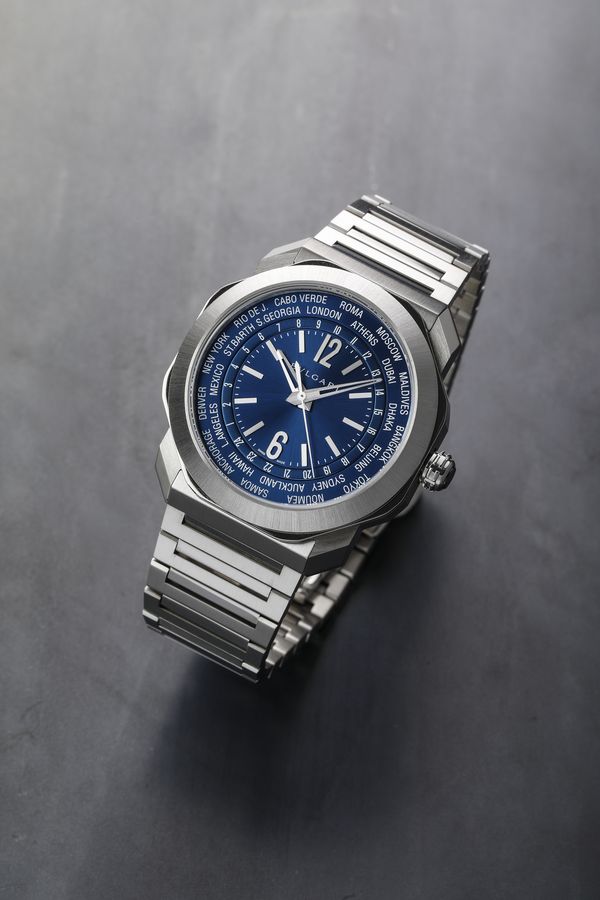 Developed and produced in Switzerland, inside Bulgari's watchmaking headquarters in Le Sentier, the Octo Roma WorldTimer is unlike any of its Swiss-made peers. Instead of pursuing the traditional aesthetic codes of the worldtimer, which were defined in the 1940s by Louis Cottier and Patek Philippe when the complication first appeared in the brand's most elegant, gold watches and which have since then remained largely unchallenged, Bulgari has adopted a typically bold and sporty design.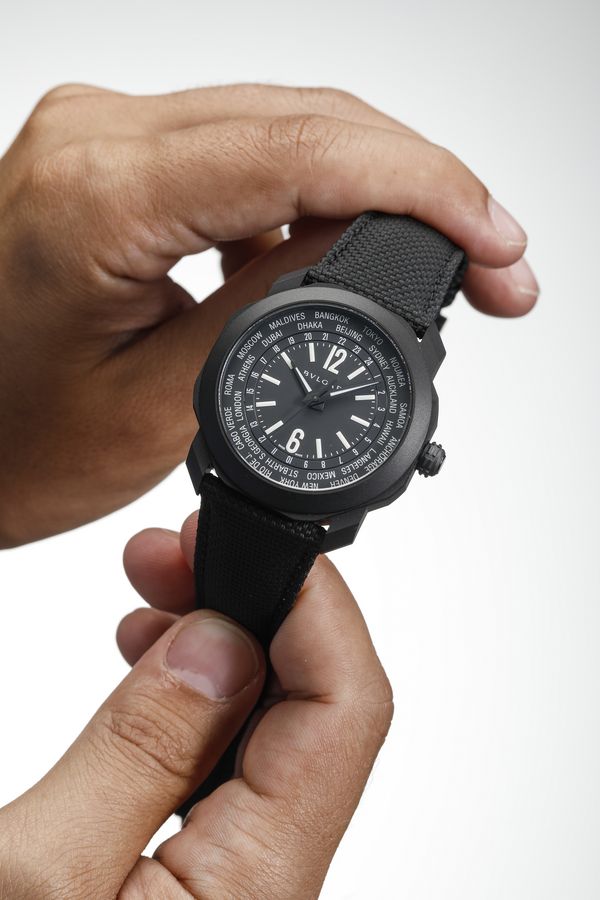 Bulgari is launching the new Wordltimer in their Roma case, characterized by multifaceted 41mm wide x 6mm thick case that looks conventional in comparison to the Octo Finissimo. The new watch comes in two very different liveries. Enthusiasts can choose between a passe-partout stainless steel version with satin-brushed and polished surfaces; or the same version featuring a black sandblasted DLC finish and rubber band.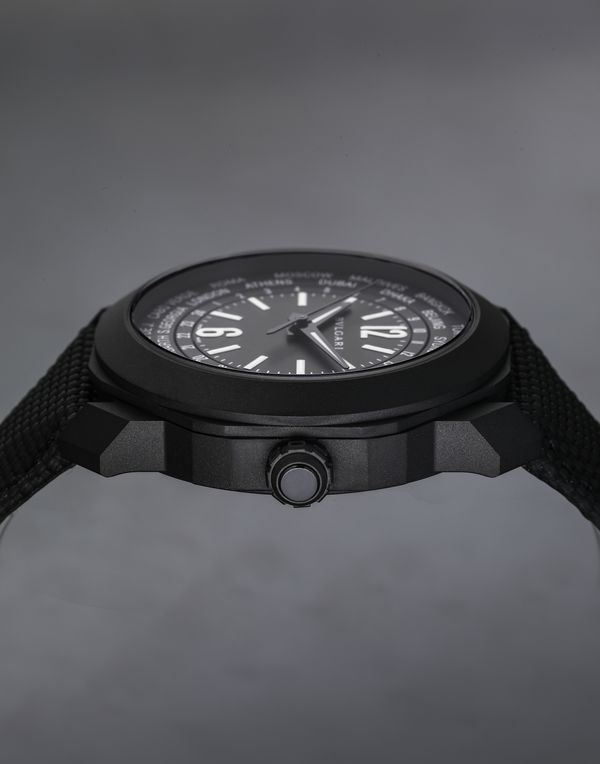 In a clear nod to Bulgari's growing luxury hospitlality venture, some of the cities typically displayed to represent their time zone have been switched out for more famous travel destinations, some of which you can go to and stay in a Bulgari resort.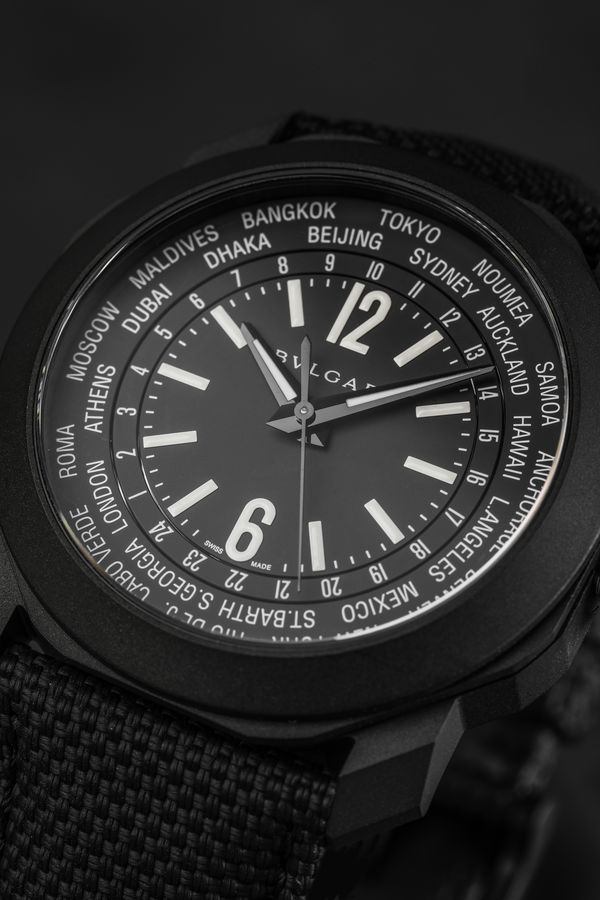 Make no mistake. What Bulgari and Jean-Christophe Babin have achieved in just a few years is nothing short of exceptional. They've forced collectors to put their puritan ideals aside and admit that the Italian jewellery brand knows a thing or two about contemporary luxury.
Bulgari has done it the hard way too, working very hard and focusing on being ultra-impressive on the mechanical side first by tackling one of the oldest and favourite challenges in the craft: miniaturizing their movements by shaving their size down to just a few millimetres – the brand's ultra-thin watches currently hold too many world records to keep track of, and basically own this niche today.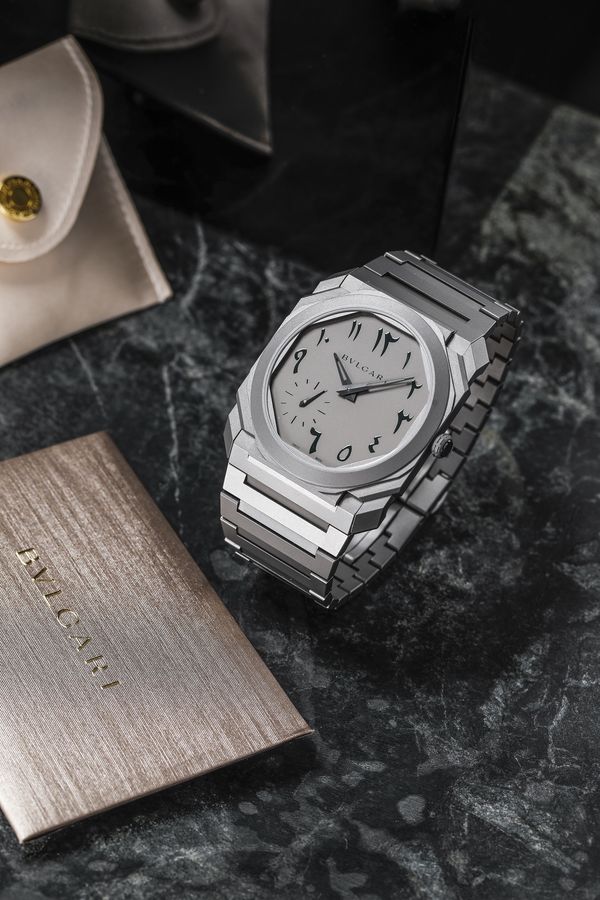 Add to that several unmistakable profiles – including the Octo Finissimo and the Roma - that have been refined over the years by their chief watch designer, Fabrizio Buonamassa, as well as a series of objectively cool limited editions that have created scarcity within the collection and the brand's admission into "collectible" watchmaking has come relatively fast.
If ever there was a lingering feeling that Bulgari was content with the Octo becoming their one-hit wonder, then the new Roma Worldtimer surely puts an end to that.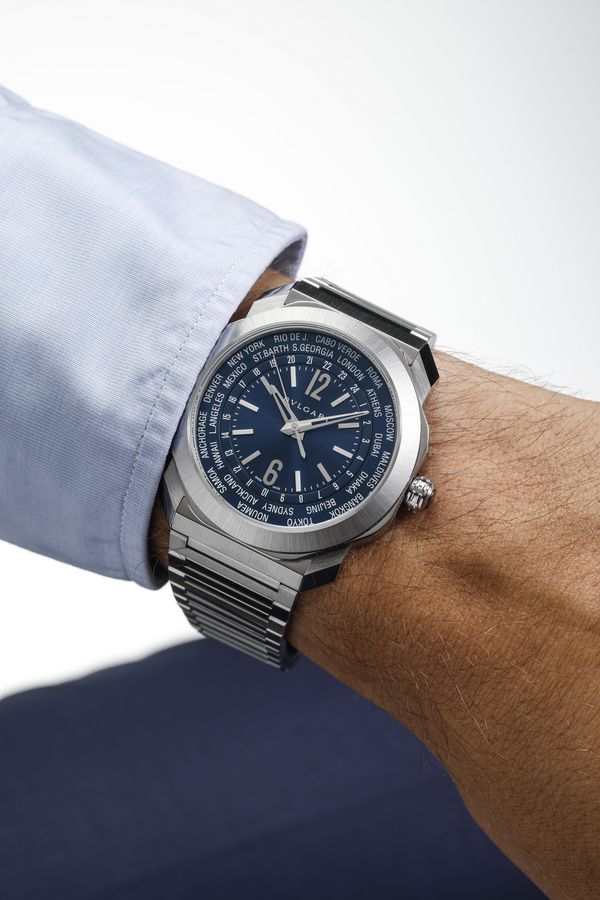 Bulgari Octo Roma Papillon Tourbillon Central
Speaking of flying and the Roma collection, Bulgari is also launching a poetic and unmistakably high-end jumping hour wristwatch with central flying tourbillon, in a beautiful rose gold case. Hours feature at 12 o'clock in a square aperture, while the minutes are indicated successively by two independent diamond-shaped hands positioned on a supporting disc.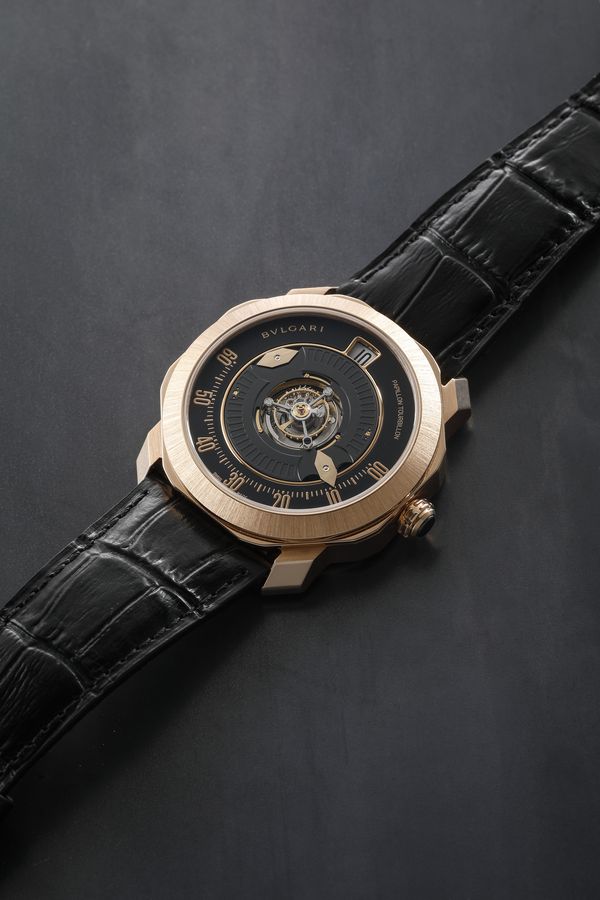 One more exciting addition to the Roma collection is the unveiling of a smaller, 38mm Roma, which may or may not signal the start of a mid-sized range for all watch enthusiasts. The first of its kind then, the white gold Octo Roma Tourbillon Lumière is being billed by the brand itself as a watch designed for women, and only for a lucky few: only 30 pieces are going to be made. For them, Bulgari has created a high-end, finely open-worked in-house movement with a tourbillon regulator.
Bulgari Divina Mosaica Minute Repeater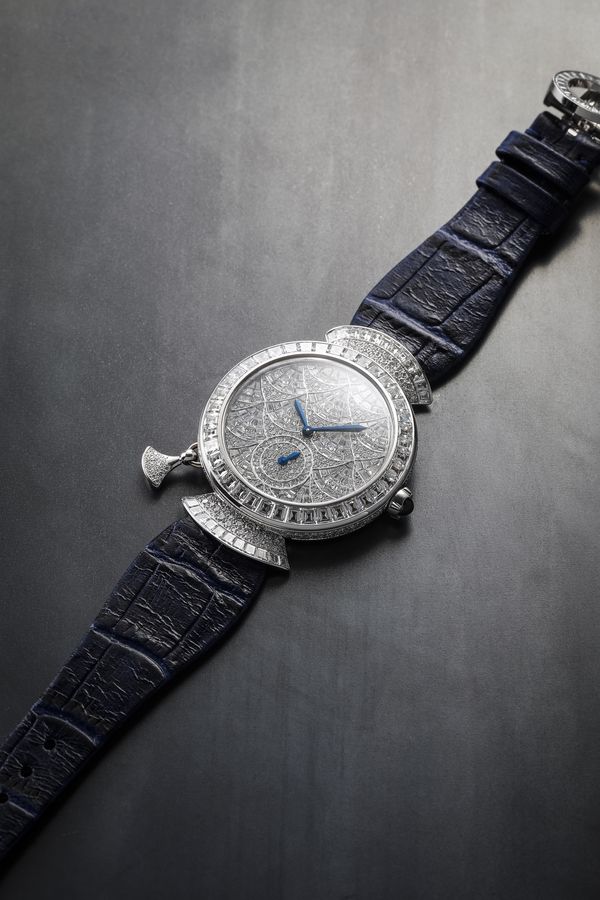 The company's ladies' collections also welcomes several non-limited additions to the Divina Mosaica and Diva's Dream wristwatch families. We got an exclusive look at two of these pieces, including the white gold Divina Mosaica Minute Repeater, which sounds as good as it looks, and the rose gold Diva's Dream Malachite, featuring a beautiful hard stone dial that will be familiar to collectors. Its vivid green palette and spectacular banded and swirled patterns have made it a fan-favourite in the genre of stone dials as it has been utilized by different brands over the years to sublime their watches.
Bulgari Diva's Dream Malachite