Samantha Wong with her dog Jingle.
Samantha Wong is the co-founder of On Air Collective, a creative marketing agency in Hong Kong that works with different brands across the Asia-Pacific, including Vans, Aerie and Five Guys. She is also a jewelry lover and collector, a passion she's cultivated since her days as an intern at the fashion magazine Harper's Bazaar. On Instagram, Wong has developed a following for her lifestyle posts, where she shows off her pieces in various settings, from hikes in the great outdoors to charity galas in Hong Kong.
For our latest online sale, we invited Wong to present four styles — including one for her upcoming engagement party — using pieces in the auction. The bride-to-be also shares her thoughts on what makes jewelry so special, how she decides what pieces to acquire and tips on how to create one's own unique style.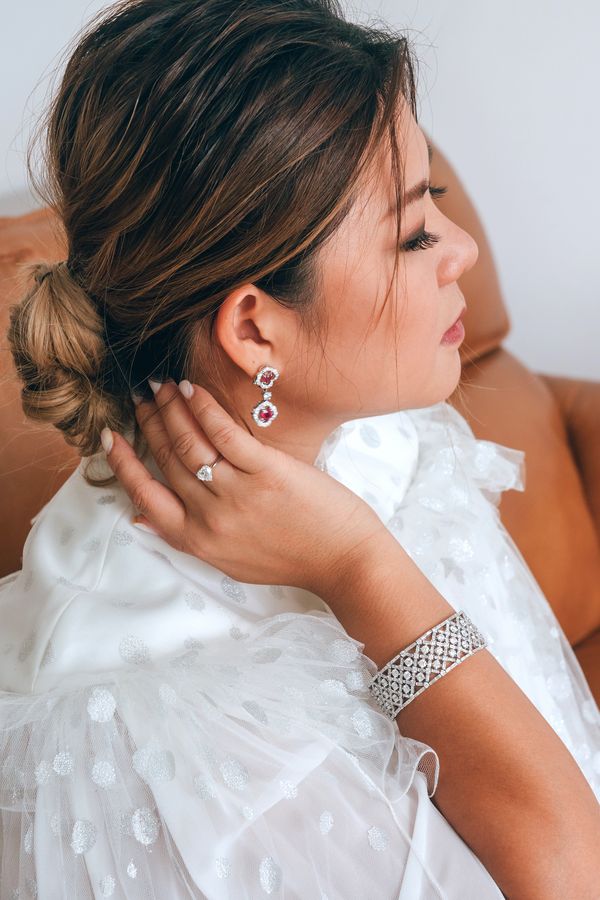 For her engagement outfit, Wong opted for a classic look accented by diamonds and a heart-shaped ring. In this outfit: A Pair of Ruby and Diamond Earrings by Graff (Estimate: HK$120,000-160,000), A Diamond Bracelet (Estimate HK$120,000-220,000) and A Diamond Ring (Estimate: HK$60,000-80,000).
Phillips: We know you're a jewelry lover. What is your favorite style?
Samantha Wong: Bold. Modern classic. What I mean by modern classic is modern design, but you can see the jewelry piece being a new classic. I love bold pieces, like statement pieces. My current favorites are pearls, emerald and jade. Jewelry with gold is always on my list of everyday pieces.
P: Do you have any criteria when selecting jewel pieces for different occasions?
SW: Yes. That's why I love collecting unique statement pieces. When I go for different occasions, I might think about the color theme of my outfits and jewelry and think about which side of me they represent. If I want to be more feminine, I might go for pearls. If I want to be cooler and bold, I might go for diamonds or even different colored gemstones.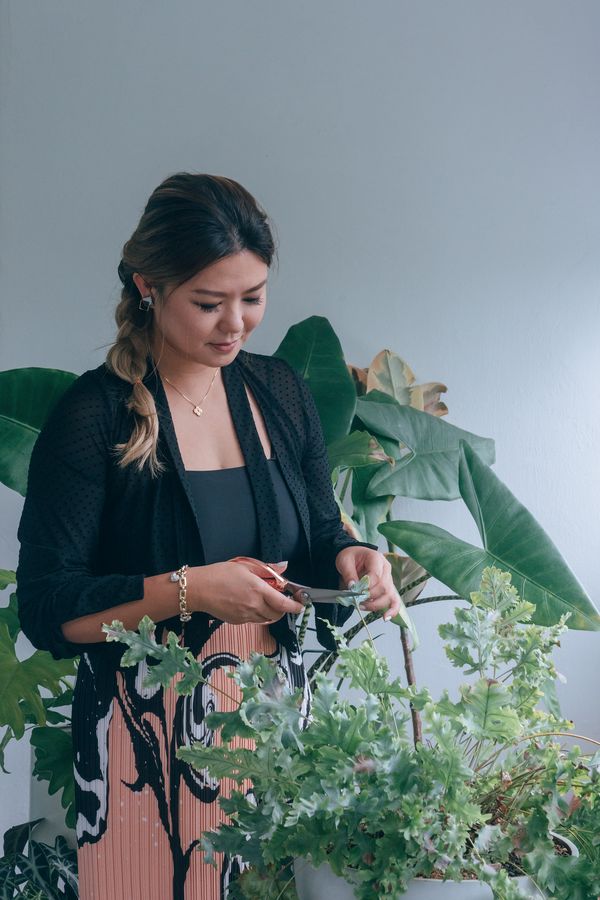 P: You have many hobbies outside of work. How would you describe your lifestyle?
SW: Adventurous and curious. I also believe in diversity. I love to explore different sides of myself and try new hobbies from time to time. Because I believe in learning through experience, I understand myself more when I'm able to meet different kinds of intelligent people, open my eyes and see the world from different angles.
My new hobby is gardening. I am curious about the relationship between gardening and sustainability, so I enrolled in a one-year program at the Chinese University of Hong Kong to study horticulture.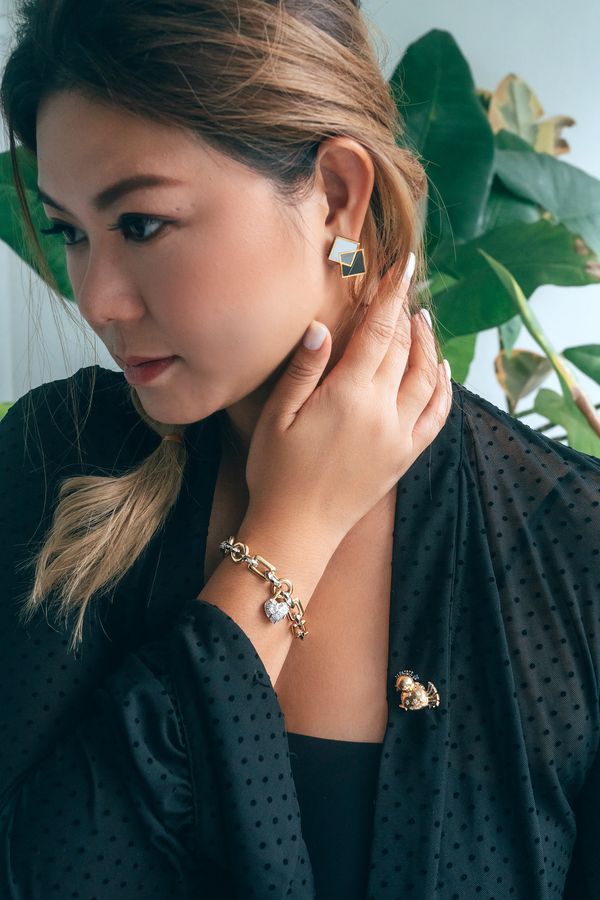 P: Do your interests in health and wellness influence your approach to jewelry?
SW: Definitely yes! Because I am a nature lover and love outdoor sports — one of my favorite places is South Africa for its natural landscape — I always look for pieces with flowers and animals. I appreciate the craftmanship it takes to create these pieces and make them look like the real thing.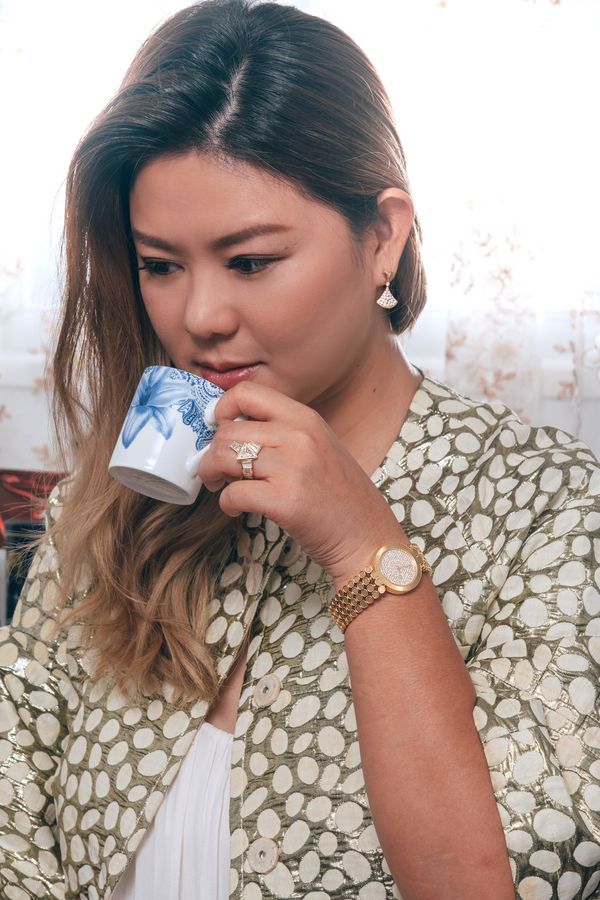 P: What's your main impulse when acquiring a new piece?
SW: The meaning of the piece. To me, each jewelry piece has a meaning. It might be associated with a memorable event like an engagement or a reward for finishing a big project. It might be a sisterhood piece, a mother-and-daughter piece or cousin piece. I love collecting jewelry and buying pairs to match with my family members. That way, when I take out my own collections, each piece of jewelry has meaning, not just for its value and design, but also its emotional touch.
P: How would you describe the relationship between a woman and her jewelry?
SW: It's a symbol of love! Because it represents your true self, what you love, what you prefer and you have the choice to pick what you want to invest in and wear. At the same time, your partner might buy jewelry for you to celebrate something special, and that becomes a wearable memory. When I see my jewelry, I feel self-love and the love of the person who bought me the piece.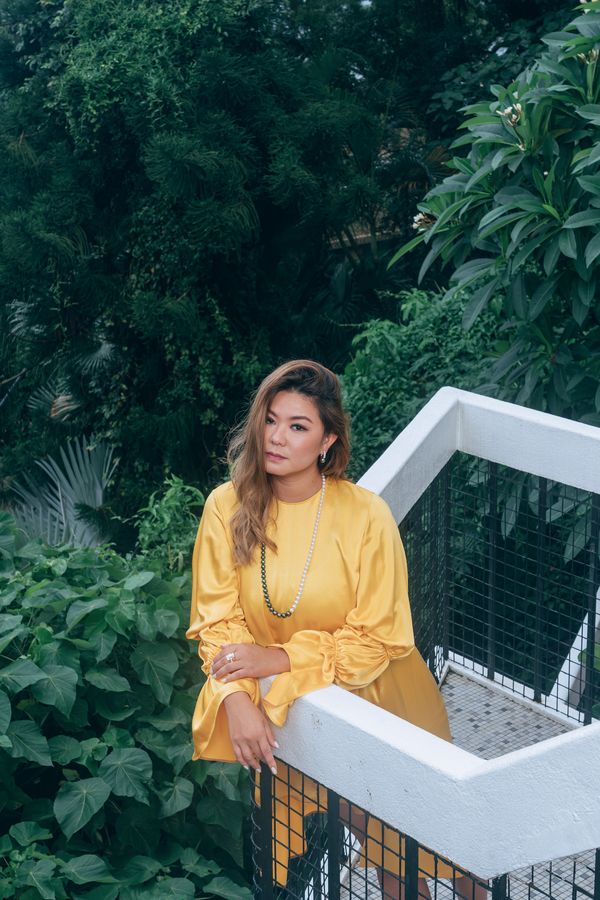 Wong is a particular fan of pearls. "If I want to be more feminine, I might go for pearls. If I want to be more cool and bold, I might go for diamonds or even different colors of gemstones." In this outfit: A Set of Cultured Pearl and Diamond Necklace and Earrings by Mikimoto (Estimate: HK$60,000-80,000) and A Gold and Diamond Ring by Adler (Estimate HK$200,000-280,000).
P: How do you keep up with the latest fashion and jewelry trends?
SW: I go on Pinterest for my jewelry inspiration. I usually type in the gemstones or material that I want, and up pops many different styles. I love Solitaire. For fashion, I also follow Giovanna Engelbert, Blair Eadie and Grece Ghanem on Instagram. I love their fashion and jewelry styles. And I follow a lot of jewelry antique stores for inspiration because I love antiques pieces. Trademark Antiques and Deal Between Us Jewellery are two examples.
My tips is go to Phillips Jewels or Instagram's shop page and search for fine jewelry. It will feed you what you love, some easy-to-find inspiring pieces.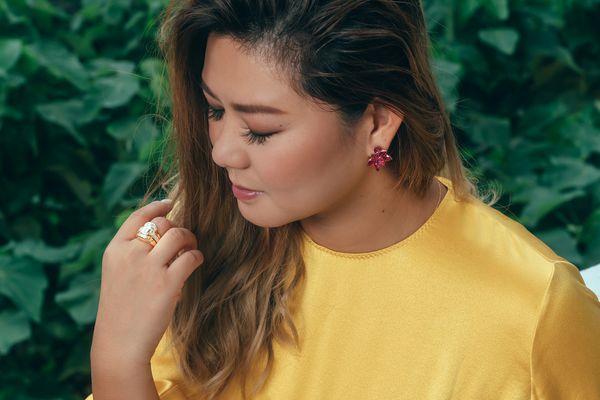 Makeup and Hair: Karen Yiu assisted by Tina at MakeupBees
Wardrobe: HULA
Discover more from our Jewels: Online Auction >