The study of time and the instruments measuring it are as old as civilization with early mankind tracking the Sun and Moon as they moved across the sky. Over the millennium new devices were developed from obelisks and sundials, to sandglasses and water clocks, however timepieces as we know them today first appeared in the 16th century with spring driven portable clocks. The history of horology by its nature has focused on innovation and technology with succeeding generations of watchmakers seeking to improve upon precision timing, contributing new mechanical advancements, as well as addressing scientific needs such as John Harrison's H4 marine chronometer, which forever changed navigation. Over the last century, timekeepers moved away from the pocket watch to the wristwatch, and today there are a multitude of manufacturers which make watches displaying the time only to grand complicated masterpieces, with each contributing to the pantheon of horological history.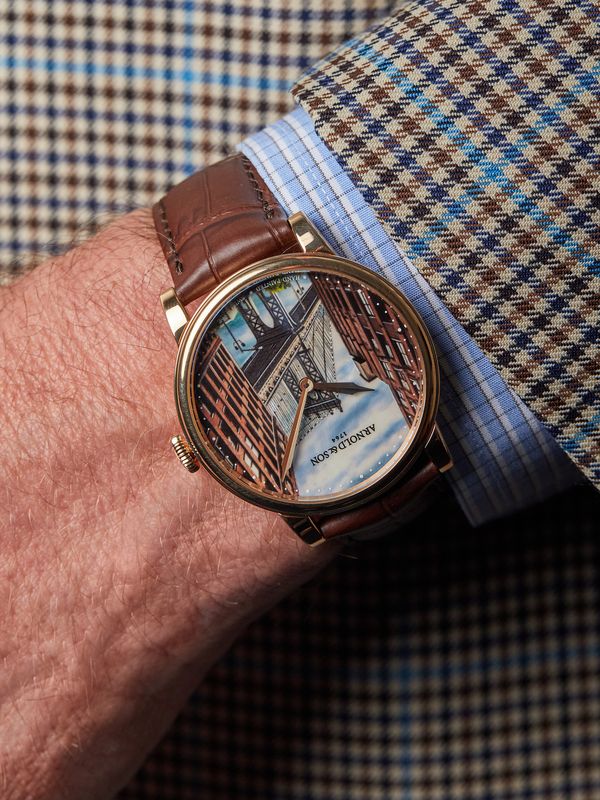 Plato wrote in his discourse Republic, "our need will be the real creator", and over time this famous quote has come to mean "necessity is the mother of invention". What better phrase applies to the field of horology? With each passing decade and century, invention, innovation, and technology have created a world of wonder and sophistication. From Rolex's Oyster Perpetual tool watches – the Air King and Date models, to Patek Philippe's elegant automatic Ellipse, these iconic and classic wristwatches are recognised for their precision and mechanical ingenuity. Grand Seiko is an ambassador for excellence, and equally respected to their Swiss and German counterparts in their craftsmanship. Ulysse Nardin followed in the footsteps of John Harrison, crafting precise chronometers with Guillaume balances for the British Ministry of Defense on their quest to navigate and chart global waterways. Arnold & Son, originally founded in 1764, has created a unique, hand-painted "Manhattan Bridge" dial with Super-LuminNova added to the colour pigment. In darkness, the lights on the Williamsburg Bridge and home windows on Washington Street appear illuminated, creating a delightful evening scene. Finally, how more innovative is the use of a childhood toy to create the Meccano, Double Tourbillon Concept for one of the 21st century's modern masters, Greubel Forsey's Double Tourbillon 30° wristwatch?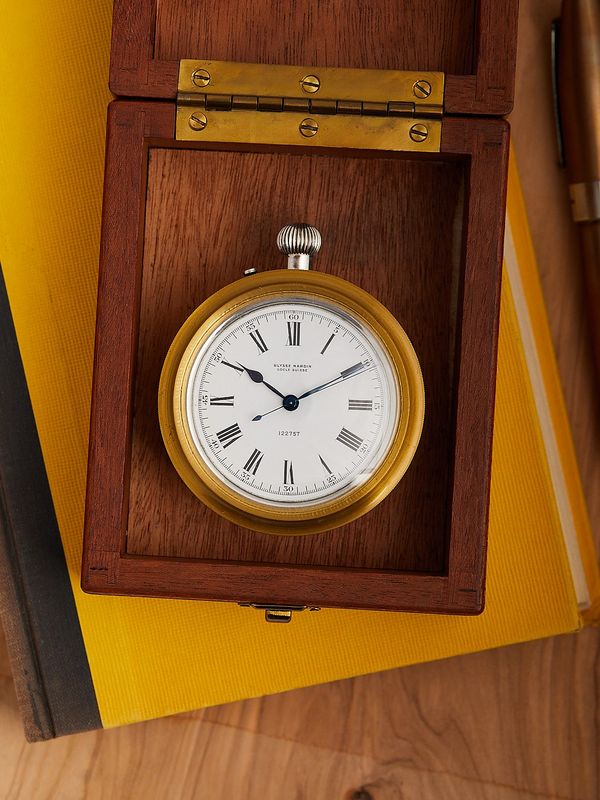 Founded in 1866, the Horological Society of New York is one of the longest continuously operating horology associations, with a core mission to "advance the art and science of horology through education". HSNY through their passion and support for traditional watchmaking have supported young watchmakers as they begin their careers. Today's students are the next generation of innovators. Phillips in Association with Bacs and Russo is honoured to offer these seven exemplary timepieces demonstrating the genius behind horology's historic past, and the future in to the 21st century. These watches are being sold to benefit the Horological Society of New York's ongoing education initiatives, in support of international traveling and virtual education programs, scholarships for students of watchmaking, and awards to watchmaking schools.