- By Arthur Touchot
There are many ways to look at a watchmaker's catalogue, but perhaps the simplest is to split the watches either by form – this usually happens if you're interest in watches is focused on strong and recognizable design – or by function if what you're after is a specific movement because of its functions, performance and durability.

Most watch enthusiasts will browse a watch catalogue by using the former method - and watch catalogues are almost exclusively designed to mirror that thinking - but I would argue that browsing the catalogue the other way around is more fun and leads to some interesting findings.

It might for example reveal a movement that has proven particularly versatile and reliable to a brand – an example that springs to mind is the automatic cal. 324 S C found in the Nautilus Ref. 5711, the Aquanaut Travel Time Ref. 5164, but also in the brand's Calatrava and Pilot lines.
And those are qualities worth finding.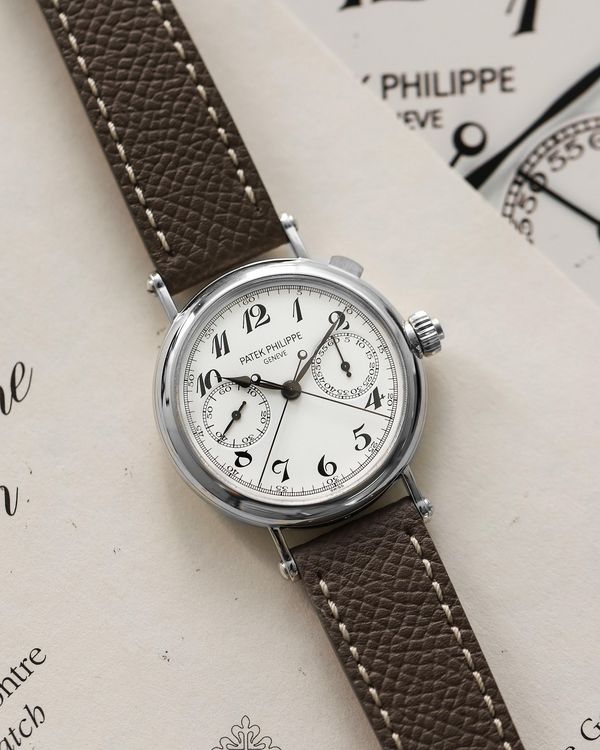 It might also raise the profile of those movements often found in "iconic" watches but unfairly, never described as such. One movement that certainly deserves this kind of recognition can be found in both Lots 832 and 1024 of the upcoming Hong Kong Watch Auction: XII.
Patek Philippe's hand-wound cal. CHR 27-252 PS powers some of the company's most exclusive watches and deserves greater recognition for at least a couple more reasons.

First, it was Patek Philippe's first in-house split-seconds chronograph, coming from a watchmaker that takes its time before producing something on its own more often than not to take things to a new level.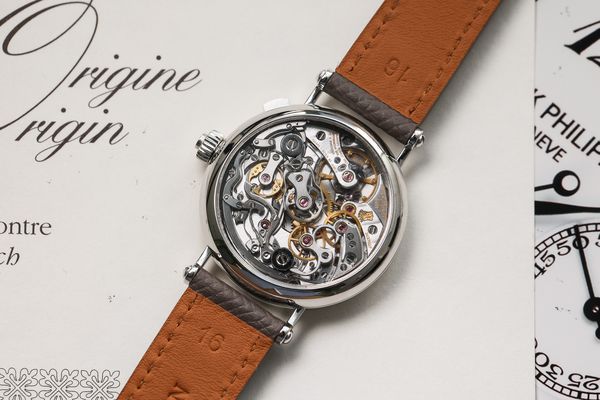 Second, and to that last point, the cal. CHR 27-252 PS set a new world record when it was launched in 2005, becoming the world's thinnest column wheel movement at a mere 5.25mm, a record it held onto for many years until Piaget and BVLGARI more recently turned it into a niche competition.
And because it's such an amazing movement, Patek Philippe has used it more than once, first in the Ref. 5959, and later, in the Ref. 5950, but always with the intention of presenting something new to its clientele.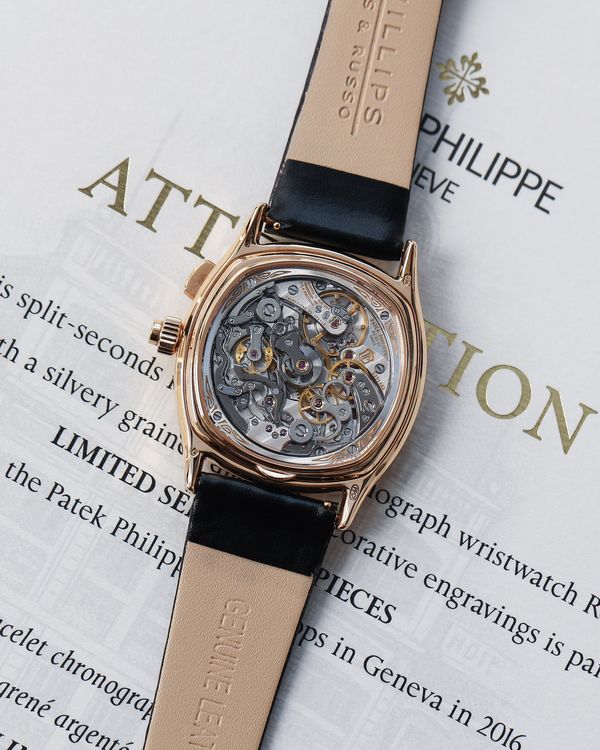 Both watches actually draw inspiration from the same era, the 1920s, which coincides with the start of Patek Philippe's production of wristwatches, but they've come out looking surprisingly different.
One is executed in a small (33mm), round, platinum case and features a very clean dial design with beautiful Breguet numerals, while the other comes in a large (36.5mm), tonneau-shaped case in pink gold, and features a dial with decorative patterns from the Art Deco period.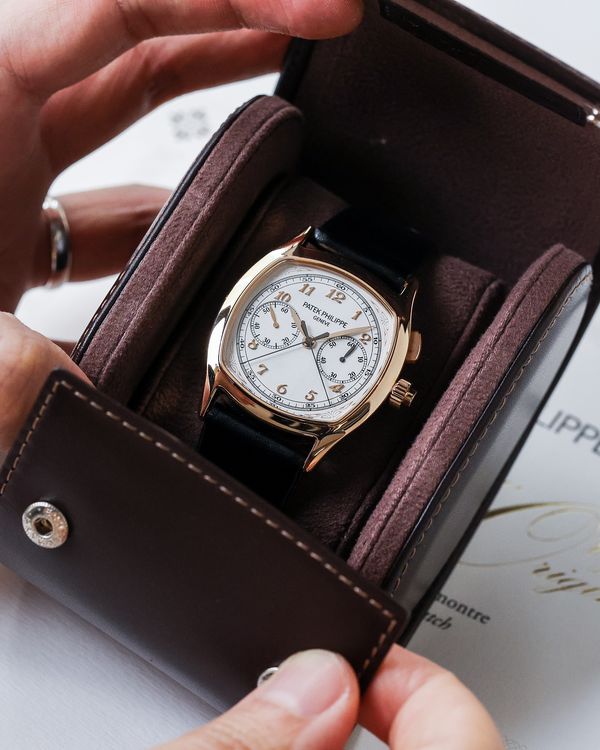 What they have in common can be found beating inside both watches: a very important manual-wound split-seconds chronograph composed of 252 components that are assembled to create something that is exceptional both visually and mechanically.
While it isn't at all unusual for a brand to use the same movement to create two aesthetically different watches, it's always fun to see how a watchmaker can, like a skilled Chef, take the same ingredients and create drastically different dishes. And by doing so they delight watch enthusiasts with different tastes.
Do I have a preference? Yes. But I won't share it here because that would be missing the point of these two watches, which is to show Patek Philippe's watchmaking capabilities, elastic design language, and awareness of the current, diverse watch market.
And anyways, if I could have it my own way, I'd have both.