Hailed as the "King of Diamonds," Harry Winston was one of the most feted jewelers in the world from the 1950s to '70s. His clientele included global royalty, successful business figures and Hollywood stars, from the Maharajahs of India to the Duchess of Windsor and Shirley Temple.
Over the course of his dazzling career, Winston traveled the world in search of the finest and most precious gems. Some of the most exceptional and historical diamonds — including the Jonker, Vargas, Hope Diamond and Briolette of India – have passed through his hands.
Winston's fundamental belief was that diamonds should be unapologetically centerstage in a piece. Any metal should only play a supporting role. One of his most celebrated designs is the Cluster, also known as the Wreath. This simple yet magnificently elegant diamond-driven design, sets the stones at various angles, highlighting the dazzling life of each diamond.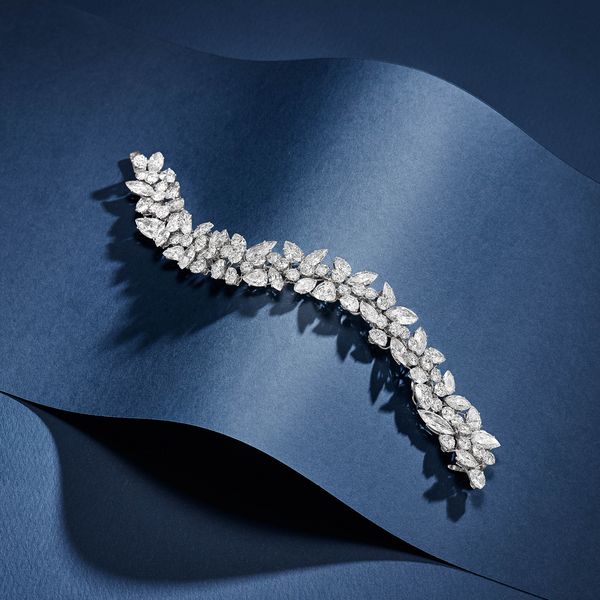 Created in the 1940s, the design was inspired by a snow-glittering holly wreath on the front door of Winston's New York home. The Cluster has since been favored for decades and has become a symbolic design of the Winston House.
On offer this season at Phillips are four Winston pieces that demonstrate his unmatched ability to bring out the dazzling life of every stone, including three with the iconic Cluster design.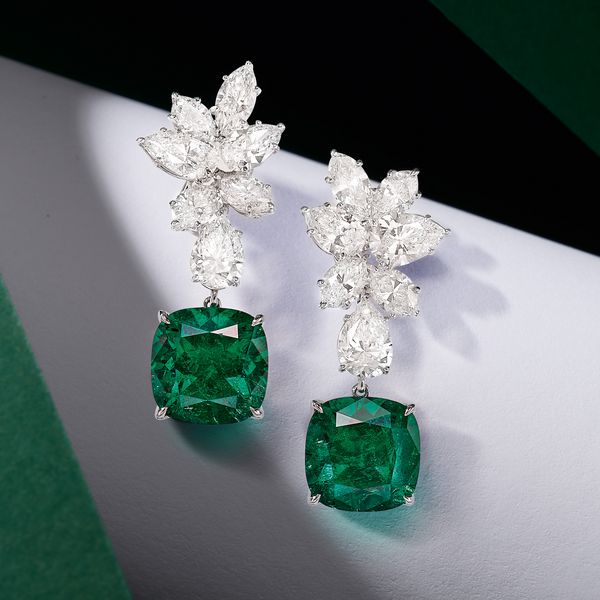 These two cushion-shaped emeralds, of 8.01 and 8.61 carats, come with Cluster tops set with marquise-cut and pear-shaped diamonds. The ear clips are signed Winston for Harry Winston.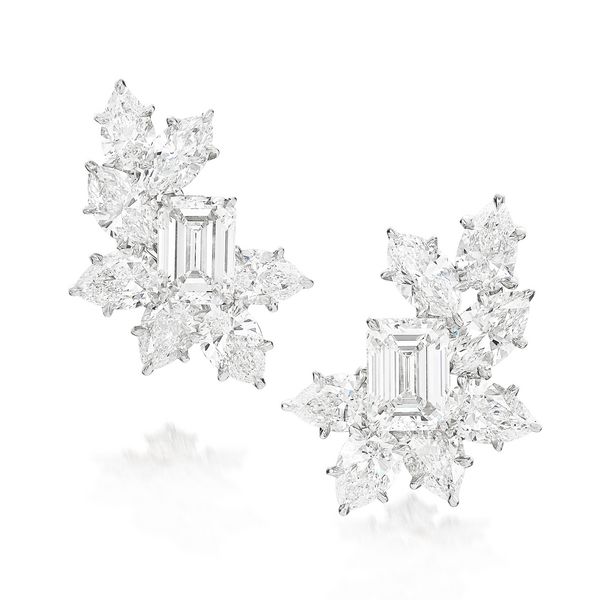 In this set of earrings, two emerald-cut diamonds, of 2.00 and 2.15 carats, are surrounded by clusters comprising 10 pear-shaped and 4 marquise-cut diamonds, of approximately 7.00 carats total.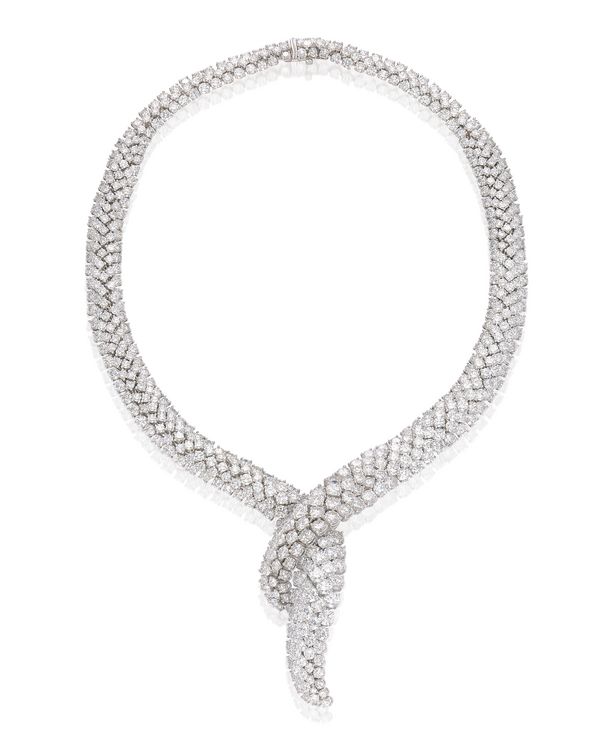 Though not featuring the Cluster design, this fine diamond necklace is still an exemplar of Winston's commitment to showing off diamonds in all their radiance. These brilliant-cut diamonds, totaling 79.00 carats, are arranged in an intertwined design that exudes refined elegance — the perfect accessory for any dinner party.