VINTAGE - Less than $10,000 USD
Isabella Proia, Specialist in New York: Vintage dress watches from the Holy Trinity
My first thought upon being presented with this topic was the inimitable Rolex Datejust (and my preferred variant from the late 1970s in stainless steel, with a white gold fluted bezel, crispy case, Jubilee bracelet, and a light grey Sigma dial). It appeared in my imagination before I had a chance to even really think about it. But I hate to be predictable – even when the only person measuring my predictability is myself. And while the Datejust is the obvious answer to me, the watch you wear should reflect who you are above all else. And let's say you're a person who does not like to be predictable, like myself.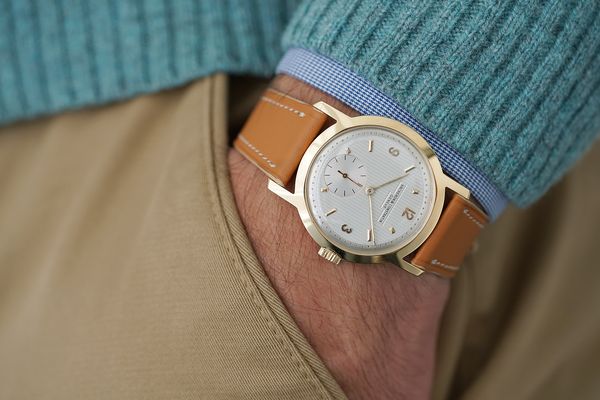 Lot 194 - A Vacheron Constantin reference 4993 in yellow gold with guilloche dial
To a collector just starting out, perhaps the vaunted marques of Audemars Piguet and Vacheron Constantin seem like a far-off part of the watch collecting journey. But this is simply not the case. Time-only dress watches from these two brands – in 18K gold of all colors, stainless steel, and even platinum – are actually quite affordable. They are usually sized between 34-37mm, making them inarguably comfortable for any sized wrist, and can be found in all different shapes and dial decorations. Learn how to snap open a watch case with your trusty watch knife (a steady hand and nerves of steel is required) and you'll realize that the treasure extends to the beautifully-finished, delicate movement within. On top of that, a brightly-colored calfskin strap adds a dose of panache and additional individualism.
Of course, affordability is a relative term – a watch collector is not hemmed in by the size of their budget, but the constrains of their imagination. I would say that many of these watches can be found well below $10,000 and even below $5,000.
VINTAGE - Less Than $5,000 USD
Daniella Rosa, Business Development Manager in New York: vintage Movado
A new collector may be familiar with premium watch brands, such as Rolex and Patek Philippe, when beginning his or her watch journey. However, there are many additional brands with strong histories and watchmaking excellence that shouldn't be overlooked. One such brand is Movado. Movado's history dates to the 1880s with craftsmanship and technological innovation at the Swiss brand's forefront. For many experienced collectors, vintage Movado watches have long been enthusiastically appreciated for their high quality and distinctive designs.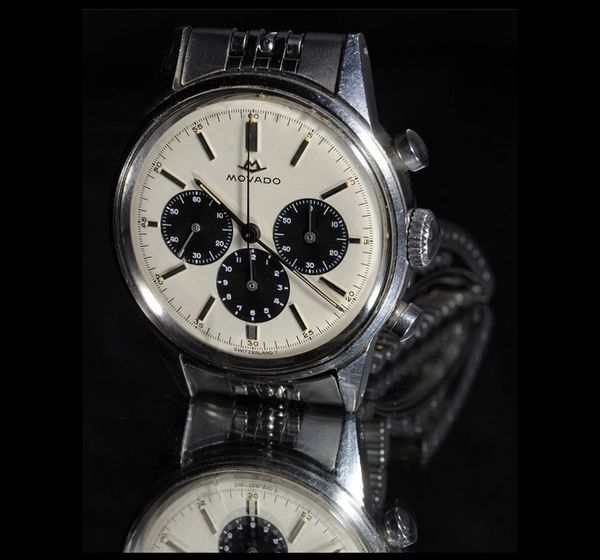 Although fashion watches are the primary offering of the brand today, Movado models from the early to mid-20th century yield a plethora of time-only, calendar, and chronograph options, many of which feature in-house, mechanical movements and artful configurations. Beginning with time-only collections, Movado's earliest designs were inspired by the Art Deco movement and can be seen in models such as the 'Polyplan', a rectangular-cased wristwatch which curved around the wearer's wrist, as well as brightly enameled pocket watches. The 1940s brough minimalist aesthetic to the forefront, with the introduction of their most iconic model in 1947, the Museum Watch. Its dial design focused on the bare minimum, incorporating a clean dial as a blank canvas, with a lone, round index at 12 o'clock, representing the sun at noon. Its timelessness and popularity continue to influence many of Movado's collections to this day. During the early 20th century, Movado also released several noteworthy calendar and chronograph wristwatches. As seen in the accompanying image of a Movado M95 Sub-Sea from the 1960s, Movado's designs of this era were in line with its horological contemporaries, such as the Rolex Daytona and Omega Speedmaster, featuring similar layouts and functions, but with their own Movado flare.
In sum, collectors can find a range of vintage 20th century Movado watches to choose from in varying complications and metals, many of which can be found in the collectible watch world starting under USD 1,000. You can't beat over 140 years of prime watchmaking history for that price!
VINTAGE - Less Than $1,000 USD
Alex Ballmer, Digital Content Coordinator: Universal Genève
Mentioned by almost every watch media as the king of the undervalued vintage watch brand, Universal Genève just had to make an appearance on this list. The Evil Clapton or the Evil Nina may no longer make the cut depending on your definition of affordable as their values have risen over the years. The Polerouter is a wise choice, but a little too obvious and well-known in the watch collector scene. I have chosen a more niche model, the Universal Genève "Ferrovie dello Stato" (FS), watches that as their name suggest were offered to employees working for the Italian State Railways.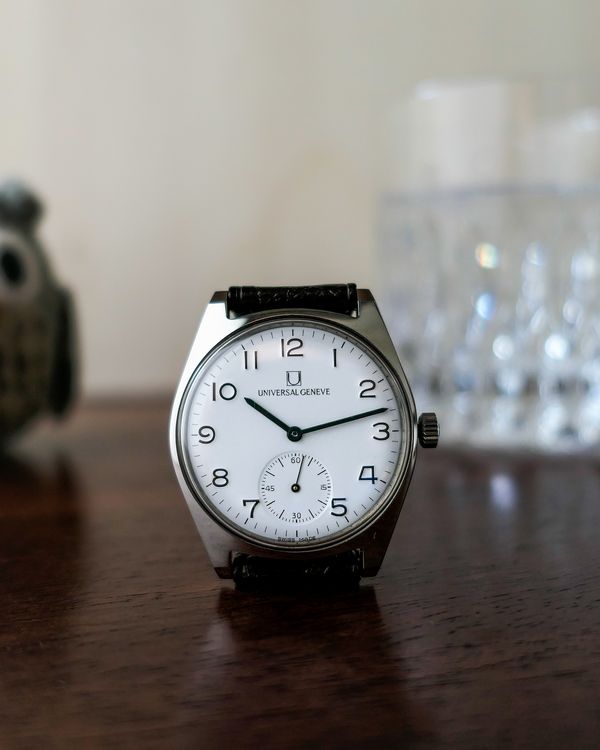 These amazing watches were produced between the mid-1960s through the mid-1970s. During this period, three distinct models were created. The Mark 1 is for me the most interesting one to collect, as all first series watches offer something special, but also because this specific model is quite rare being produced only between 1964 to 1966.

The 34mm case with sharp, faceted lugs presents a peculiar shape. It sure does distinct my wrist from other the other collectors I meet with virtually during a weekly, geeky, Friday Zoom call. But the most interesting and aesthetically appealing feature is the astounding creamy white enamel dial with stamped Arabic numerals. Equipped with the reliable hand-wound calibre 64 with an oversized balance wheel, the watch hasn't failed me yet, but will definitely need some oil soon.

It is hard to find these models in nice condition so if you're lucky enough to stumble upon one at a fair price, which could vary between 800 and 1,200 USD, you might want to consider buying one assuming the Universal Genève "Ferrovie dello Stato" connects with your personal taste.
MODERN - Less than $10,000 USD
Chris Youé, Specialist: Tudor Black Bay
I think the watch that starts a 'journey to collecting' has to tick few key boxes. It isn't necessarily your first watch, but it is the one that tunes you in to the world of horology and should greatly influence your next steps as a collector. It should be a fun experience, it should make you feel special when you put it on the wrist, and it should never, ever, have a horror story attached to it! With that in mind I think that 'buying new' is always a great first step, it removes many of those initial nagging concerns about authenticity, pricing is transparent and there are no fears of the shadowy ebay seller.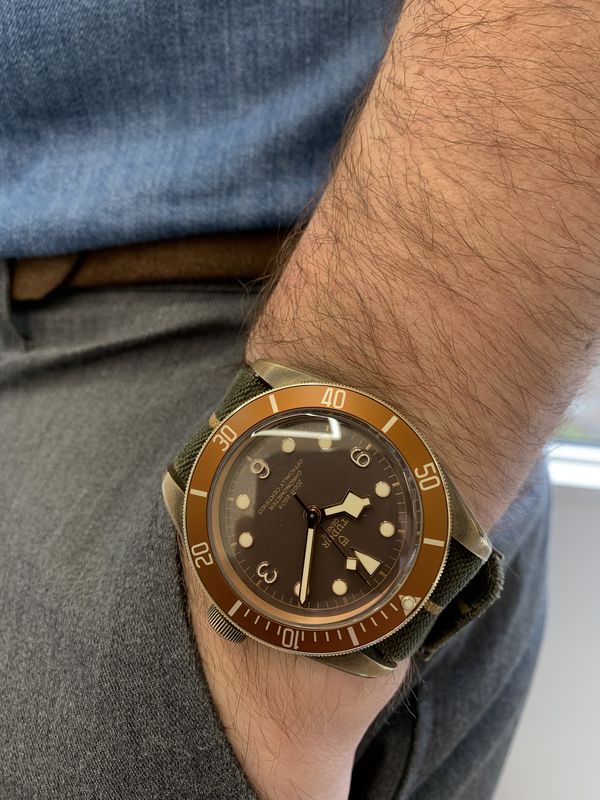 The word 'affordable' is, like time, a super candidate for its own law of relativity, it depends on the spender, but, I do think that the modern Tudor collection really has something that is realistically accessible for most people without years of saving. Whilst we generally advise people to buy on passion rather than 'returns', I believe that it is an important part of the 'affordability' criteria as many of these introduction watches go on to fund the next. The strong Tudor secondary market means the lifetime cost of owning the watch can be as little as a few hundred pounds, unlike many cheaper entry level brands.
Costs aside, the designs cleverly tap into historical watch-making with enough vintage nods and references to make us feel "part of the club", whilst the build quality of cases, straps and movements speak for themselves without having to reference the heritage of their bigger brother. When they launched the Bronze Black Bay in 2016 it was just hard enough to get that tracking one down was tough enough to be fun but not infuriatingly unobtainable. The slowly patinating bronze case has as story to tell and invites you to not be too precious with it, promising that the more you wear it, the better it looks. Easily my most rock'n'roll watch, it never fails to raise a smile when I wear it and I would be proud to recommend it as a gateway watch to anyone…
MODERN - Less than $5,000 USD
Zi Yong Ho, Head of Sale in Hong Kong: Grand Seiko SBGW035
I first encountered the Grand Seiko SBGW035 on a collector wrist several years ago and I couldn't take my eyes off, it was love at first sight. It took me a considerable amount of time searching everywhere, looking for the perfect piece having it to be complete with the full accessories and I finally found one.
You can imagine how happy I was to finally get my hands on it. A superbly well finished watch despite the conservative, staid design, it is a stunning watch. Nearly all metal parts of the case including the hour indexes and hands are so well polished, perfectly executed with immaculate finishing.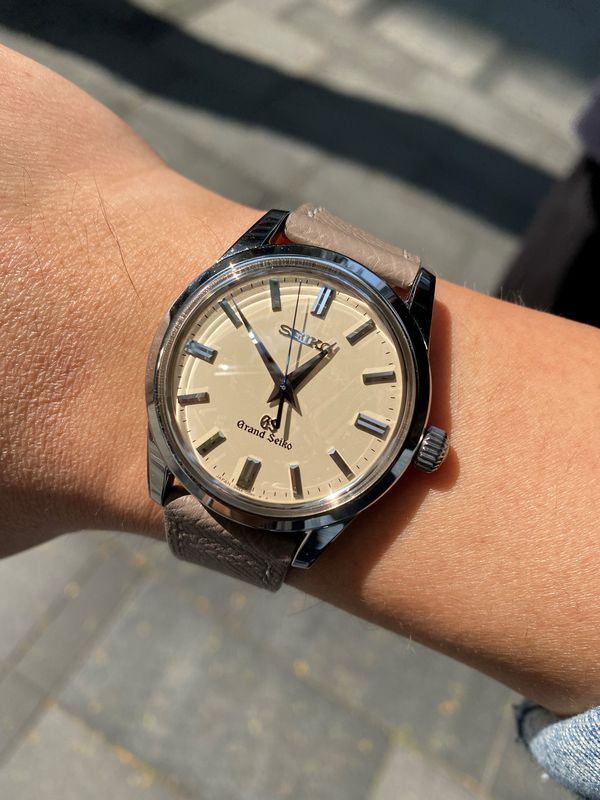 Toping it off with the smooth ivory looking like lacquer dial that compliments the whole watch, this is why it is so cool about collecting Grand Seiko. They are in the realm of creating a perfectly finished watch combining the fact of being a highly accuracy timepiece.
In a nutshell, for Grand Seiko to be able to produce and create this fantastic timepiece with all the best quality and finishing that I have seen on a watch in this price range, it is a remarkable feat and without the doubt one of the strong contender for any collectors looking to start their collecting journey.
MODERN - Less Than $1,000 USD
Arthur Touchot, Head of Digital Strategy: BALTIC Bicompax 002
Like most things, affordability is relative and can vary depending on whom you ask, or when you ask them. I remember putting literarily all of my savings into my first mechanical watch - an Omega - and while I wasn't spending the kind of money you would have to buy some of the watches in this selection, it certainly felt like a huge amount to me at the time, far from my sixteen-year-old definition of "affordable".
This is one of the reasons why I've selected a watch that I think everyone will agree fits today's theme, no matter how advanced you are in your watch collecting journey. And that may come as a surprise when you first lay your eyes on the watch.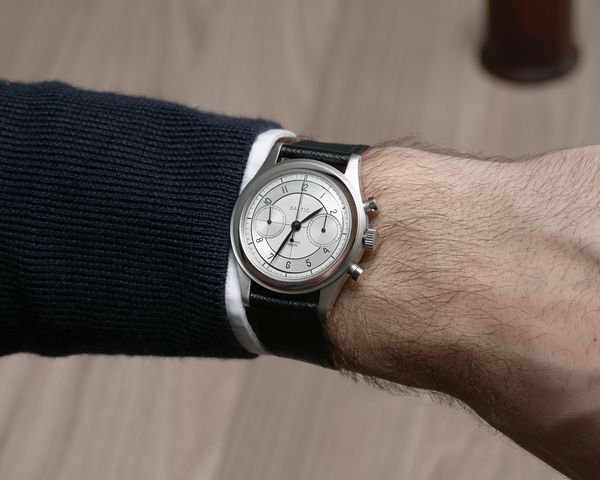 The watch comes from BALTIC, a French brand that began life on Kickstarter a few years ago, and that has since successfully transitioned away from the crowdfunding platform thanks to, in part, the present chronograph Bi-Compax 002.
BALTIC very kindly loaned me this model after spotting an interview in which I was asked about the brand, and mentioned I had never held one in person. I was very pleasantly surprised when that finally happened a couple of weeks ago, and the watch also made an immediate impression on my colleagues, a group that handles some of the world's most beautiful, rarest, and most sought-after pieces.

There's a good reason for that: purely speaking about the watch's aesthetics, it's a bit of an enthusiast's dream as it ticks our many, many boxes (we're a tricky bunch to please): elegant and slim case, under 40mm diameter, no date window, manually-wound movement, and a vintage-inspired sector dial that pulls at the heartstrings.

So how was BALTIC able to deliver such a piece for around $USD 500 ? You've probably already guessed it, as there is only one way for a modern brand to offer a mechanical watch for at this price - and it's through the choice of movement, in this case a Seagull ST1901. These are tested and regulated before the watch is sent out, and while it won't excite an experienced watch lover, I can see them being quite satisfying to look at through the display caseback if you're new to watches and want to see the gears in action.

What BALTIC has achieved isn't easy, but I finally have a good recommendation for those around me who aren't spending their days obsessing about watches but would just like to find an affordable option that will get noticed. For those who are a little more obsessed, vintage always offers a lot,OMEGA is still a huge draw for me, but Longines, TUDOR, MOVADO and other brands that sadly no longer exist have plenty to offer as well.